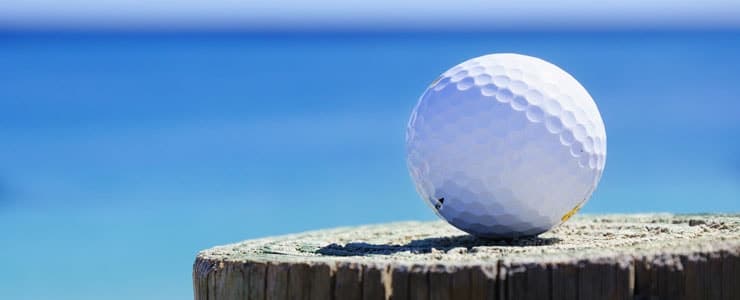 With several dozen golf courses to choose from, the Hawaiian Islands are golfer's dream. In fact, Hawaii is considered a world-class golfing destination, home to numerous championship golf courses. Hawaii golf courses are fun playgrounds for beginners and experts alike. No matter which course you choose, spectacular scenery awaits. Many of Hawaii's golf courses feature beautiful ocean and mountain views. Others are backed by tropical rainforests.
Book your Hawaii golf tee times at Hawaii Discount and enjoy great savings! You will find great discounted rates right here. Browse all Hawaii golf courses below and reserve your Hawaii tee time at your favorite golf course.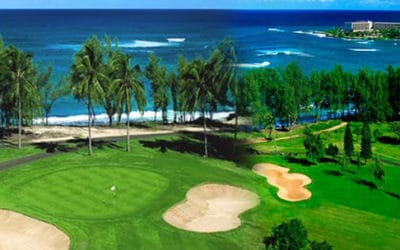 With complete facilities, including top-notch guest rooms and suites, escape the downtown traffic and noise and let the ocean breeze calm you, while enjoying a fun golf play. Home to two championship golf courses (Palmer and Fazio North Shore Golf Courses), Turtle...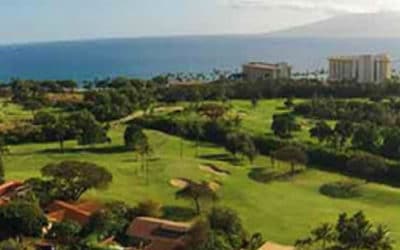 If Maui is your next Hawaiian destination, make sure to include this on your bucket list. When you decide to play golf here, your adventure starts with a long driveway up to the mountain where you end up at the 74,000 square foot-clubhouse, designed by Frank Lloyd...
A unique Jack Nicklaus-signature golf course that was designed on lava outcroppings, be amazed at Manele Golf Course's breathtaking views while challenging your golf skills.Though it's hard to maintain your focus due to the beauty that surrounds you, try not to be...
Who would resist a golf course that's affordable but challenging with beautiful weather?Come play at one of Maui's best golf courses with obstacles that test whatever your level is - beginner, average, or professional. You can even tag along with your small children...
 Did you know that it is the only golf course in Hawaii that is built on naturally occurring dune terrain? While the Dunes was being built, there was minimal earth moving that occurred. The great golf architect Robin Nelson utilized this to the course's advantage and...
Nothing compares to having fun golf play while enjoying panoramic views in one of the most beautiful islands in the world - Maui.  Like its sister golf course King Kamehameha, Kahili Golf Course deserves to be on top of your bucket list in the land of Aloha. Whether...
Be amazed by Pukalani Country Club's breathtaking views, while testing your golfing skills with its challenging holes and greens.Pukalani, which means "Entrance to Heaven," is truly a magical place to relax and have fun, at the same time, with its panoramic views. So,...
If you are in Kauai and seek for a genuine experience in the land of Aloha, Kiahuna Golf Club deserves to be on your bucket list. One of the many masterpieces of the world-renowned golf architect Robert Trent Jones II, this 18 hole, par 70 course at the Kiahuna Golf...
Did you know that your Kauai island experience begins at the Hokuala Golf Course?It opens doors to a unique experience of Hawaii's culture, history, and nature with the awe-inspiring views of the golf course itself, the island, the trails, and the restaurant that are...
Puakea Golf Course was included among the "Top 10" nine-hole facilities in the USA by Sports Illustrated in 1997, wherein the magazine described it as "too spectacular to keep off our list…dramatic in the extreme, the course offers fabulous views of the Pacific and is...
One of the most stunning golf courses in the world is Princeville Makai, Architect Robert Trent Jones Jr's masterpiece located in Kauai. That is why this newly-renovated 18-hole, par-72 course received many awards including the Top 100 Greatest Public Golf Courses in...
Not just the obstacles but also the striking views that Poipu Bay Golf Course offers will challenge you even if you are a pro.Side by side Grand Hyatt Kauai Resort and Spa on the sunny southern shore of Kauai, this golfing ground lets you enjoy rich emerald mountains...
Imagine playing golf with the snow-topped Mauna Kea volcano as a dramatic backdrop with seemingly endless views of the Pacific Ocean. You can only experience this and more at Hapuna Golf Course located in Big Island, which stretches along the awe-inspiring Kohala...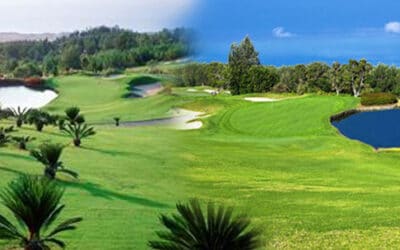 Many Hawaii tourists are faced with a question they can't answer after deciding to visit the land of Aloha. Everybody knows all of Hawaii's major islands, including Maui, Big Island, Kauai, and Oahu, are special in their own ways. If you are one of them, let us walk...