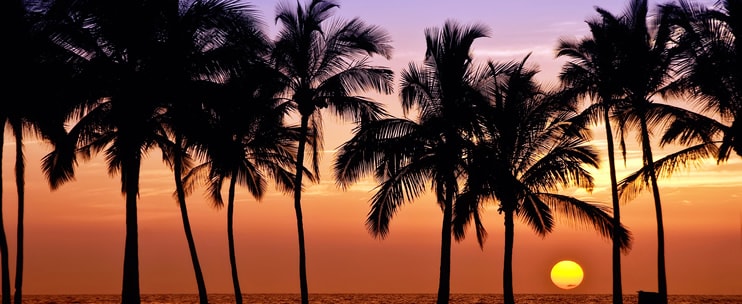 It is important to know what activities are available on the Big Island. This will allow you to choose the right activity for you and your family.
Oahu is perhaps the most visited and busiest Hawaiian island. But The Big Island of Hawai'i, which is still growing, is the largest.
It was a great example of how the Hawaiian islands can be different with so many adventure activities and a laid back attitude.
Trekking across Kilauea's active volcano. View historical lava flows from 1881 through the most recent flow in 2018.
Punalu'u Beach's dark black sands are the result of many volcanic eruptions over the Big Island's long history. It was formed as hot lava flowed into ocean, exploding and washing ashore.
This beach is home to endangered Hawksbill Turtles as well as Hawaiian Green Sea Turtles. They love to sunbathe in the black sand.
Punalu'u can be used for walking, swimming, snorkeling, and camping, provided you have a permit.
This beach snorkeling tour allows you to swim in a lagoon filled with colorful fish and sea turtles.
The waters of Kealakekua Bay are crystal clear and full of colorful fishes and coral reefs. This is also where Captain James Cook was killed during a battle with Native Hawaiians.
This bay is a great place to snorkel on the Big Island. While most people book snorkeling trips by boat, those who are more adventurous can rent a kayak to explore the area on their own.
Mauna Kea Volcano is Hawaii's tallest mountain, at 13,796 feet (4205 meters). However, the majority of the volcano's lava is underwater. Mauna Kea rises to 33,476 feet (10.204 meters) from the seafloor.
The Mauna Kea Observatory is a group of 13 space telescopes that are high-powered and located at the summit of this dormant volcano. Popular activities include driving up to the observatory at sunset, as well as stargazing trips late into the night. A few short hikes can be made around the summit of the volcano. The summit can be snowcovered in winter.
With a professional astronomer, observe the deep sky from a large aperture telescope at the summit of Mauna Kea.
The artist-friendly town Holualoa is located on the western side, in the middle of the Big Island, along the fertile slopes above Kailua Kona.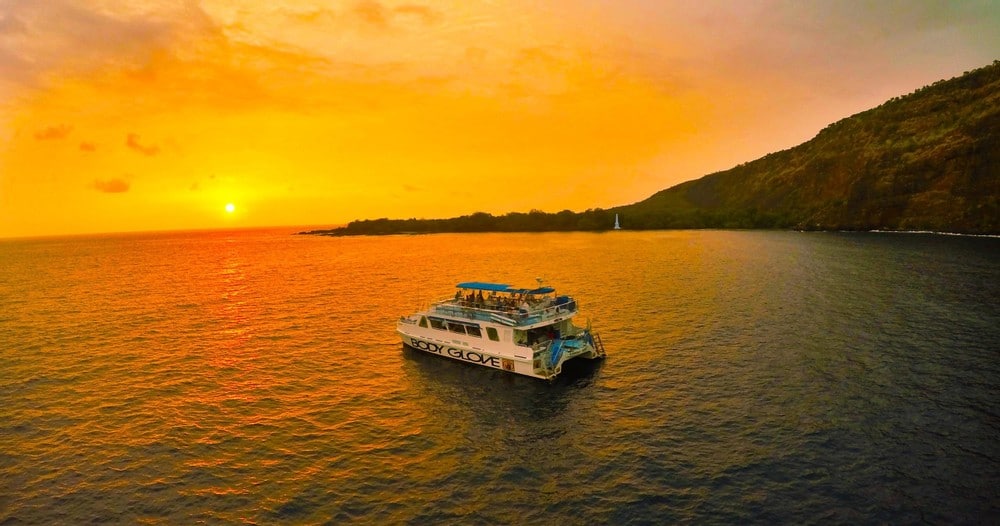 Valentine's Dinner Cruise | Kailua, Kona
Step aboard and journey back in time, when ancient, powerful Kings ruled the rugged and fertile land of the Hawaiian Islands. Cruise 12 miles down the Kona Coast to Captain Cook's monument while a local historian points out over 50 points of interest and historical sites.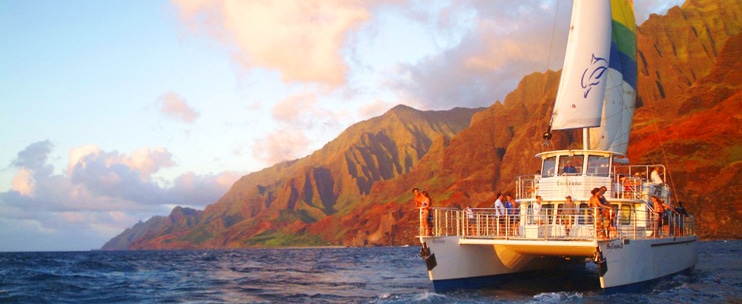 Thanksgiving Dinner Cruise | Kailua, Kona
Just as the day work is done, it's time to join the biggest party in the ocean with the Pau Hana Sunset Sail by the Ocean Sports, where every day's an adventure. "Pau Hana" is a Hawaiian phrase, which means "finished work."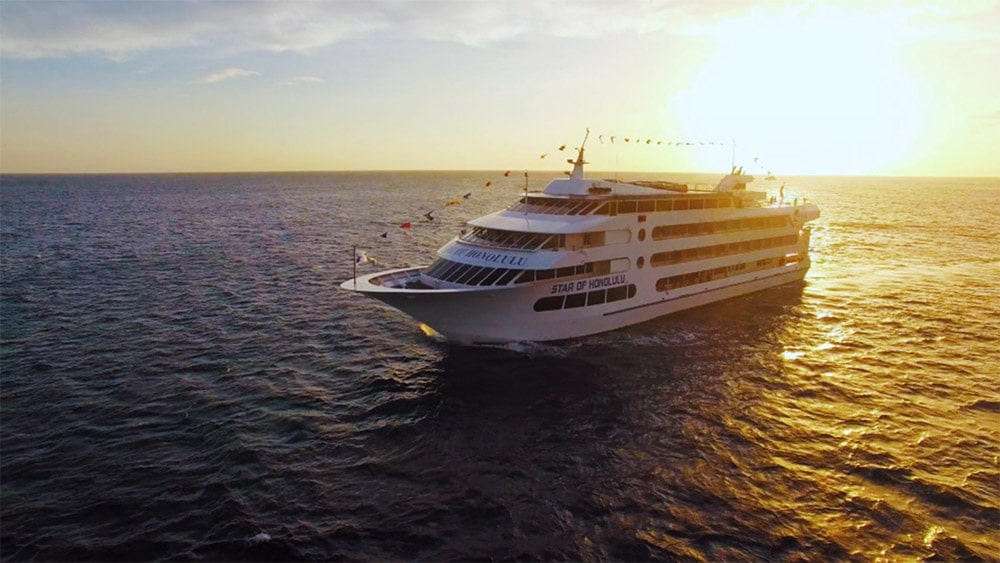 Christmas Eve Dinner Cruise | Kailua, Kona
Upon arriving in Kealakekua Bay a Hawaiian style buffet dinner is served. Listen to live entertainment and watch the beautiful sunset on the way back. Includes one complimentary cocktail and cash bar thereafter.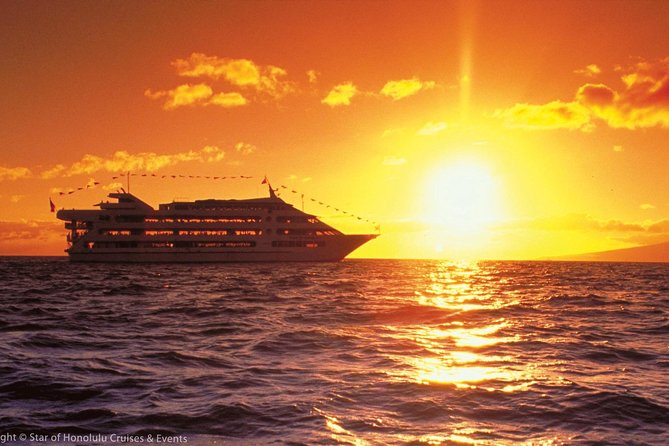 New Year's Eve Dinner Cruise | Kailua, Kona
Cruise 12 miles down the Kona Coast to Captain Cook's monument while a local historian points out over 50 points of interest and historical sites.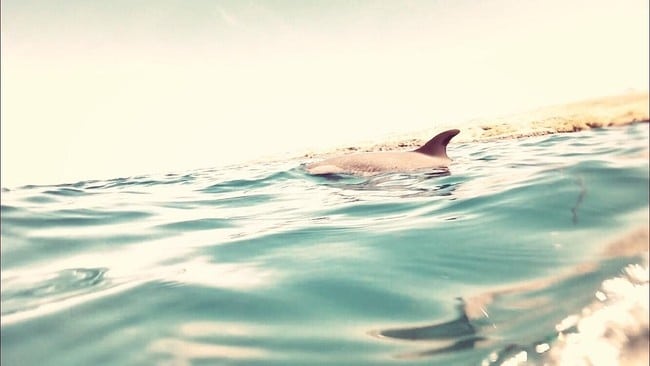 Dolphin Viewing and Turtle Snorkel | Kailua, Kona
Located just minutes from all major resorts, you will enjoy a private boat tour to view our spinner dolphins. With beautiful scenery in every direction, this is an excellent opportunity to take incredible pictures.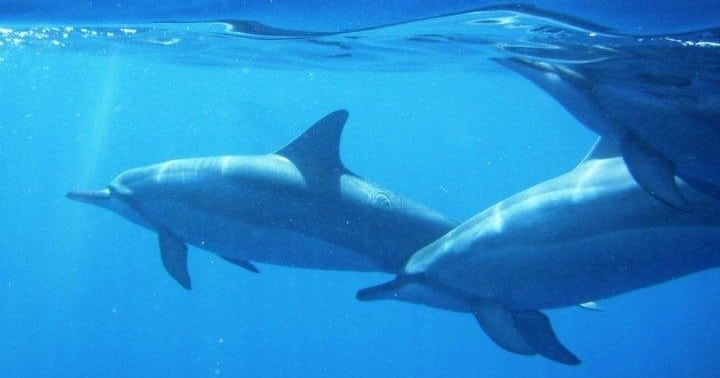 Morning Dolphin Swim & Turtle Excursion | Kailua, Kona
Take a morning swim with wild dolphins, get geared up to swim with these magnificent animals, and enjoy them from the boat or jump in the water to see them swimming in their natural environment.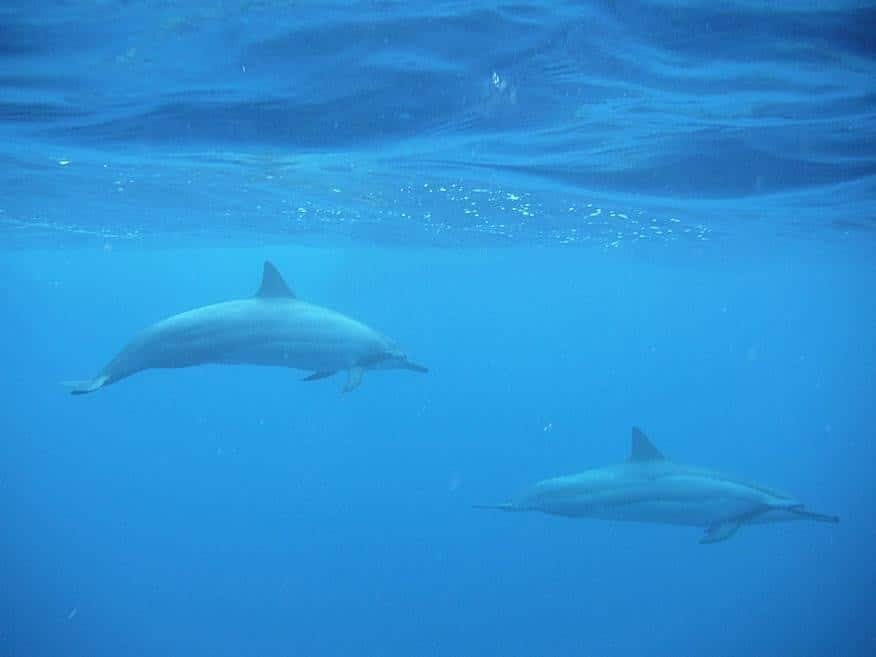 South Kona / Dolphin Experience Kona Coast
Whether it's making friends with a dolphin, spotting a boat full of whales, or volcanic activity, you'll be changed by the island's beauty and raw power for life on Earth.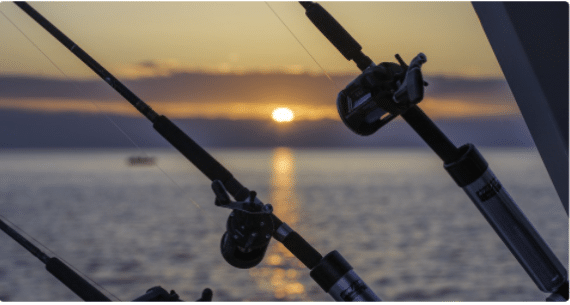 Half Day Charter | Kailua, Kona
You'll be fishing with Captain Shawn Slattery and his crew from a Bertram (Flybridge) sportfisher originally built in 1977 and fully restored in 2019. Powered by two 350HP Cummings engines and maximum cruising speed of 25 knots, she's got plenty of get-up-and-go!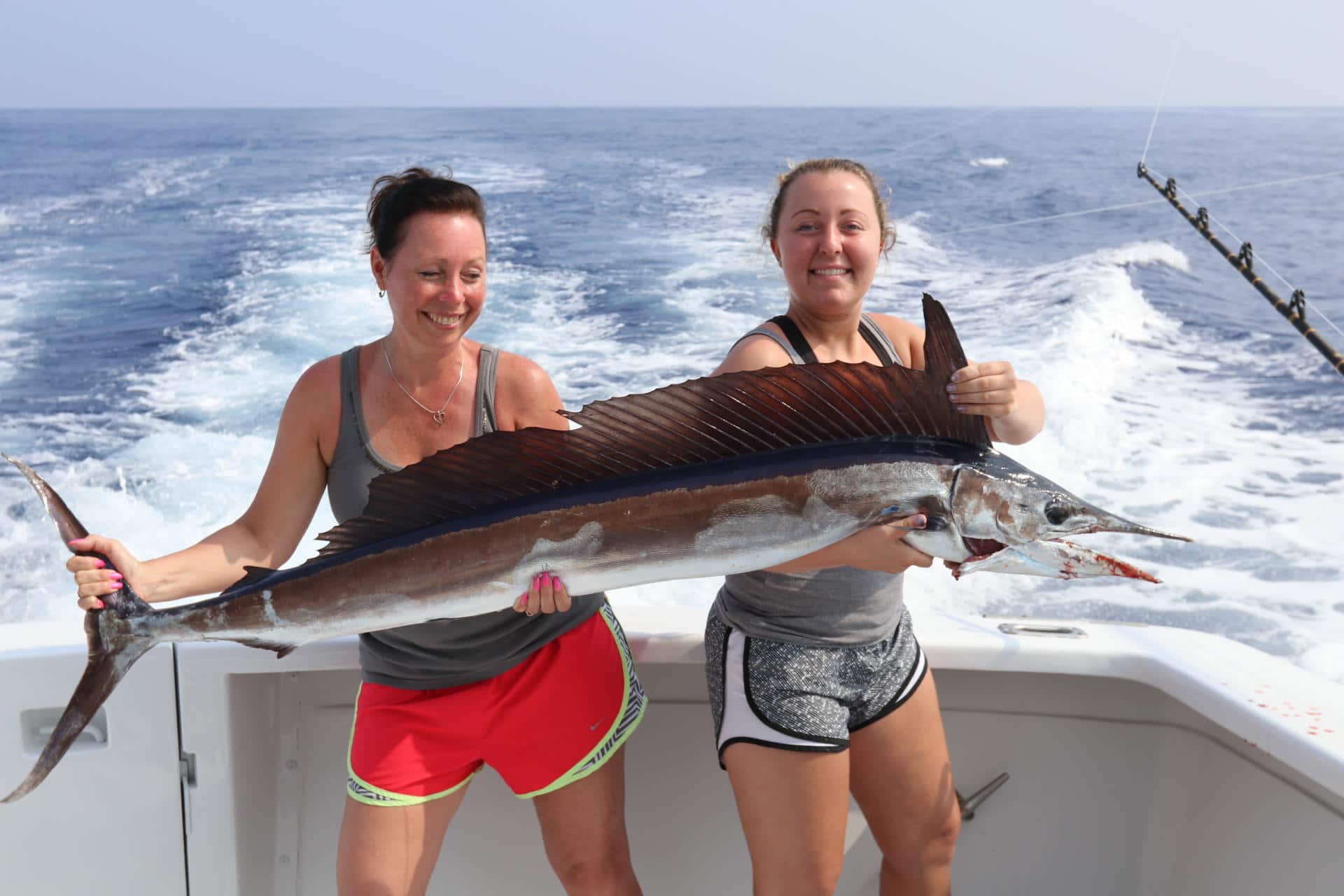 Six Hour Charter | Kailua, Kona
Not only will you be comfortable on our vessel, but she's equipped with the latest in electronics gear and safety equipment.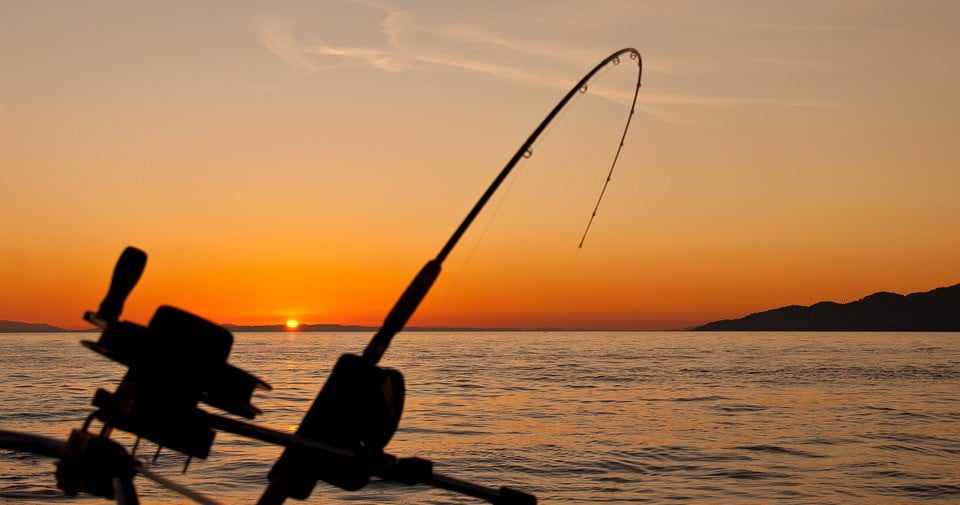 Full Day Charter | Kailua, Kona
You'll be fishing with Captain Shawn Slattery and his crew from a Bertram (Flybridge) sportfisher originally built in 1977 and fully restored in 2019.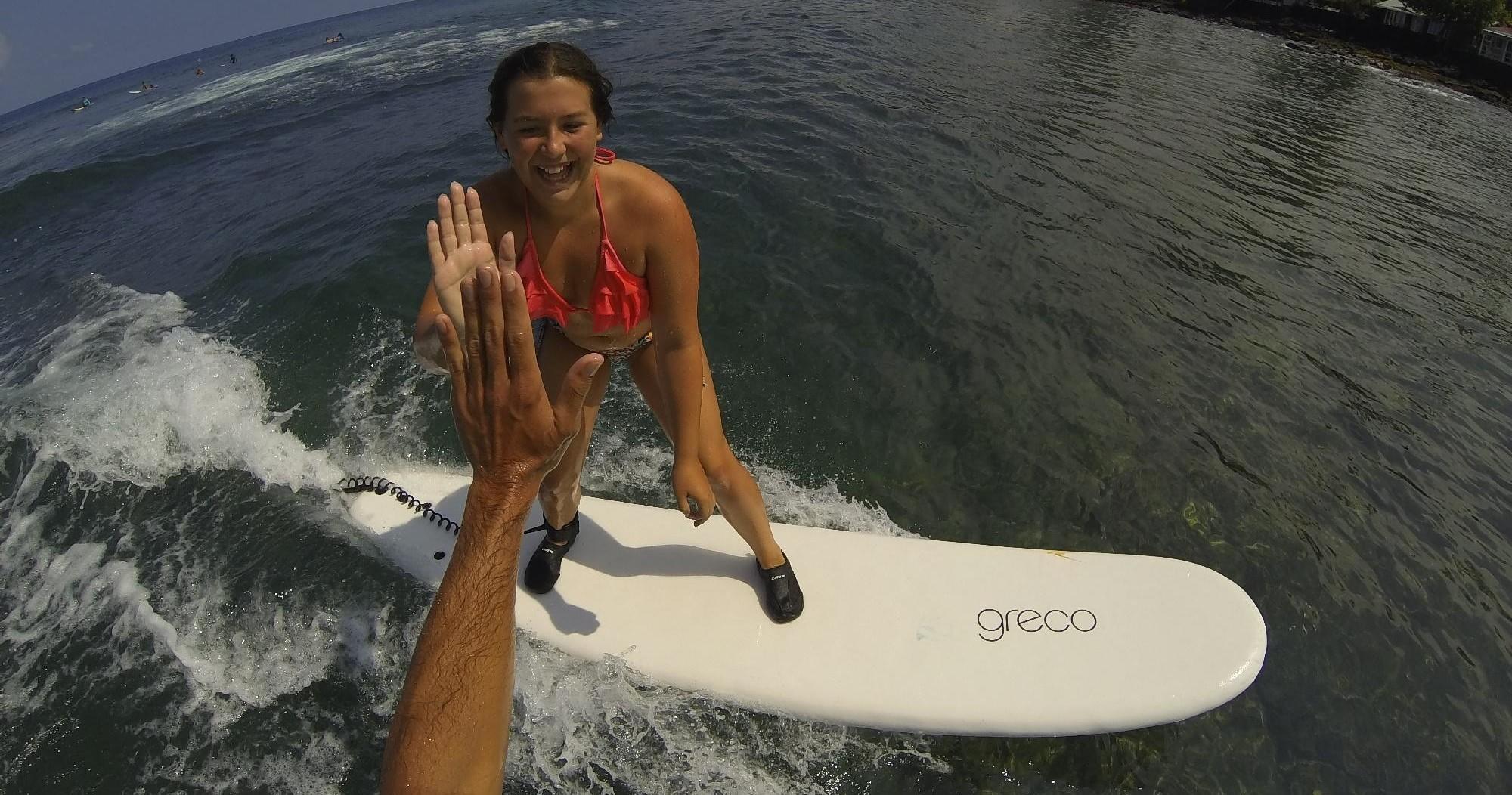 1:1 Private Surf | Kailua, Kona
2 hours • Ages 3+
Private Surf Lesson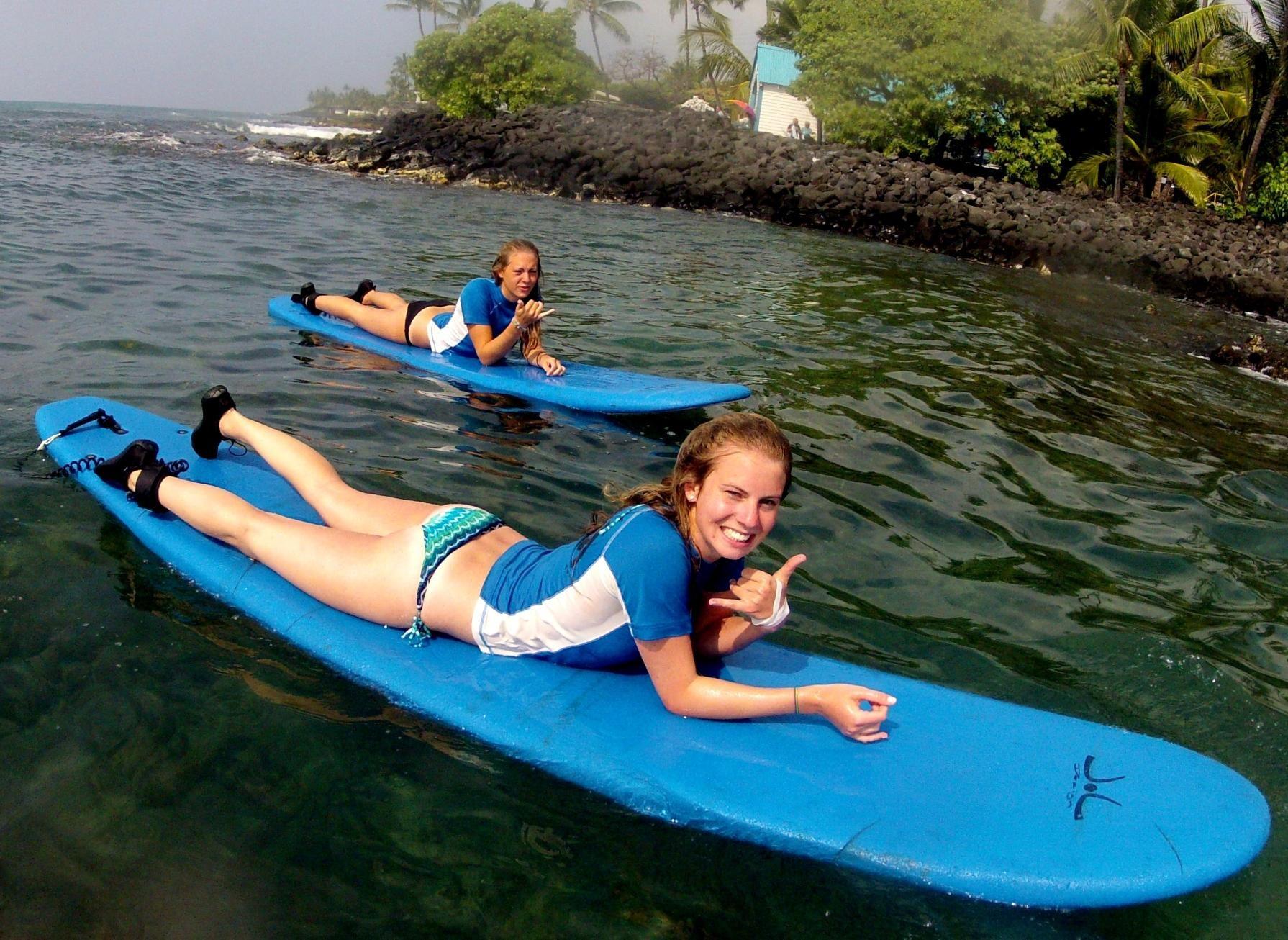 2:1 Private Surf Duo | Kailua, Kona
2 hours • 2 Persons • Ages 10+
Semi-Private Surf Lessons Ages 11+ • 1 pair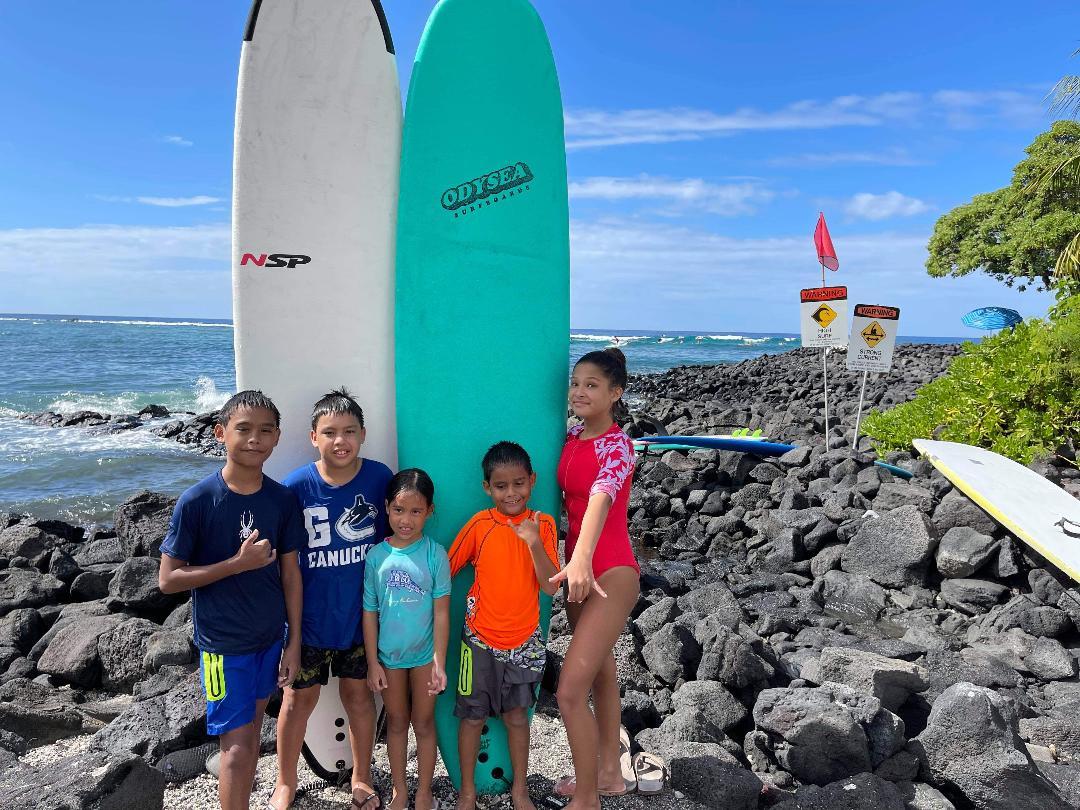 Local VIP Group Surf | Kailua, Kona
2 Hours • Ages 8+ • *Hawaii State/School ID Required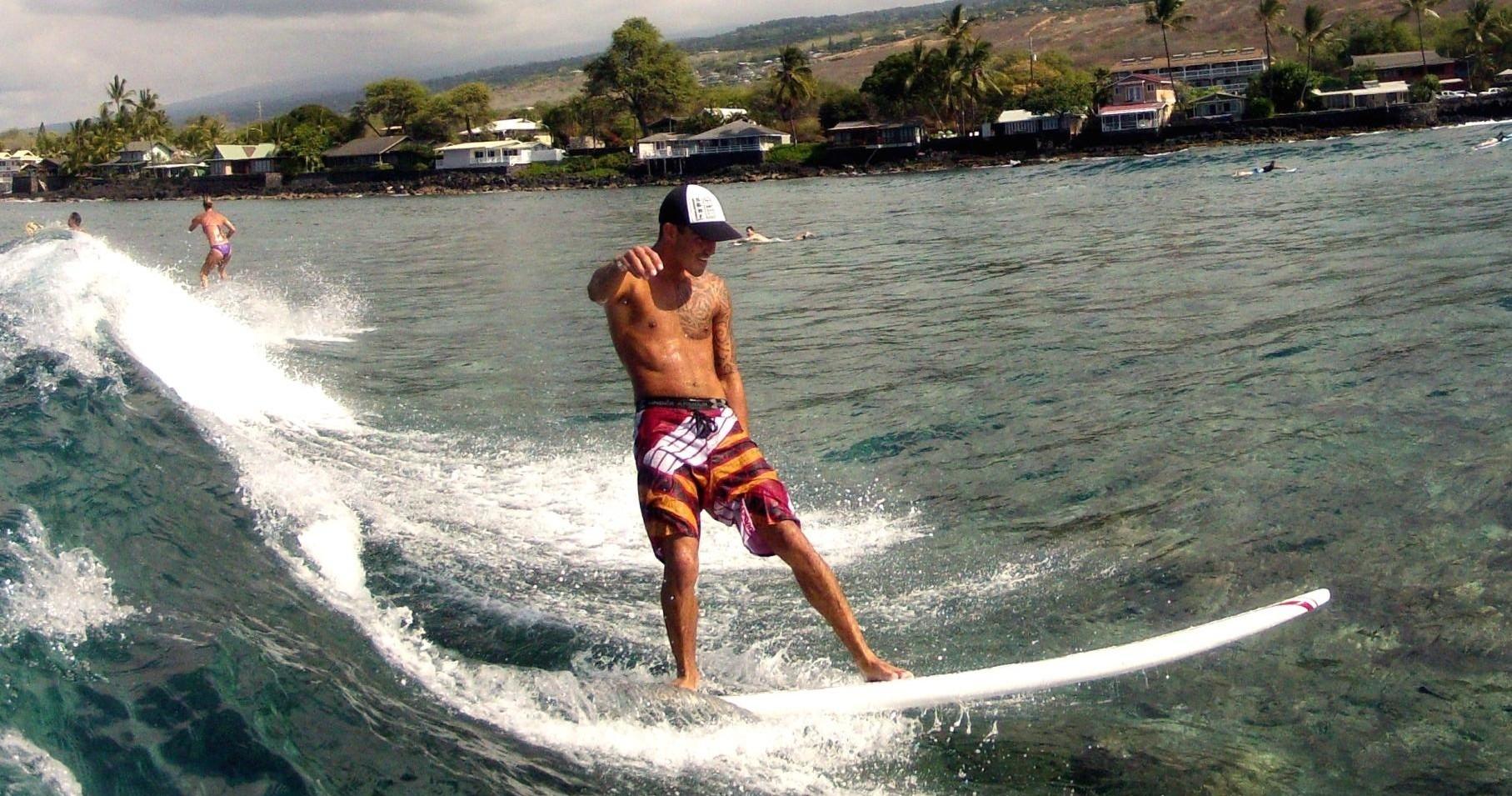 1:1 Private Local Surf | Kailua, Kona
Private Surf Lesson
2 Hours
Ages 3+
HI State ID required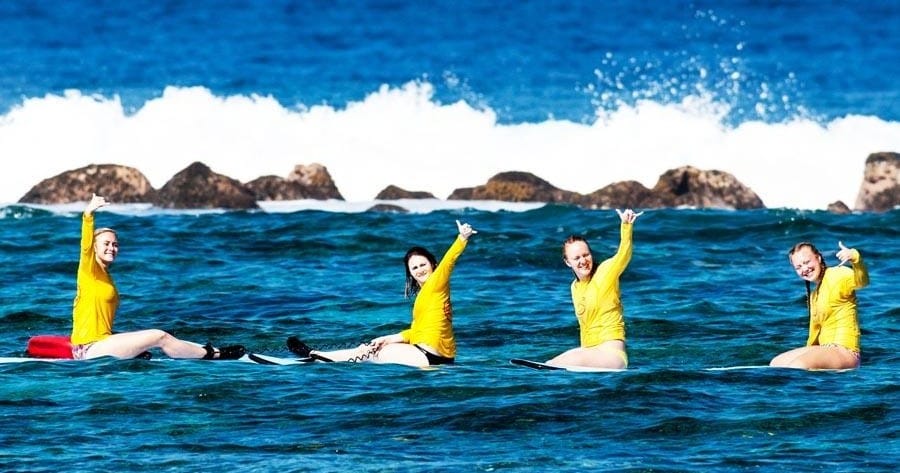 Group Surf Lesson | Kailua, Kona
2 hours
Learn to surf and make new friends!
Ages 11+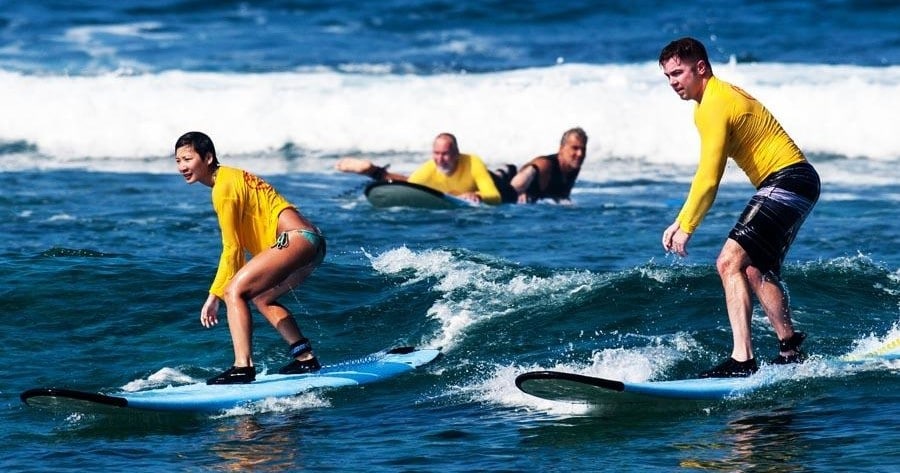 Semi-Private Surf Lesson | Kailua, Kona
2 hours
Two or Three People Per Instructor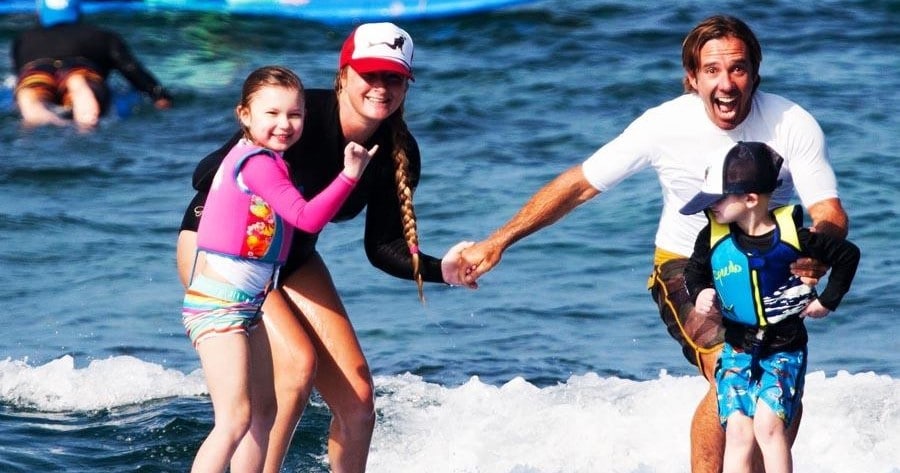 Private Surf Lesson | Kailua, Kona
Private surf lessons are the best way to learn how to surf! With one on one attention, you get to learn at your own pace.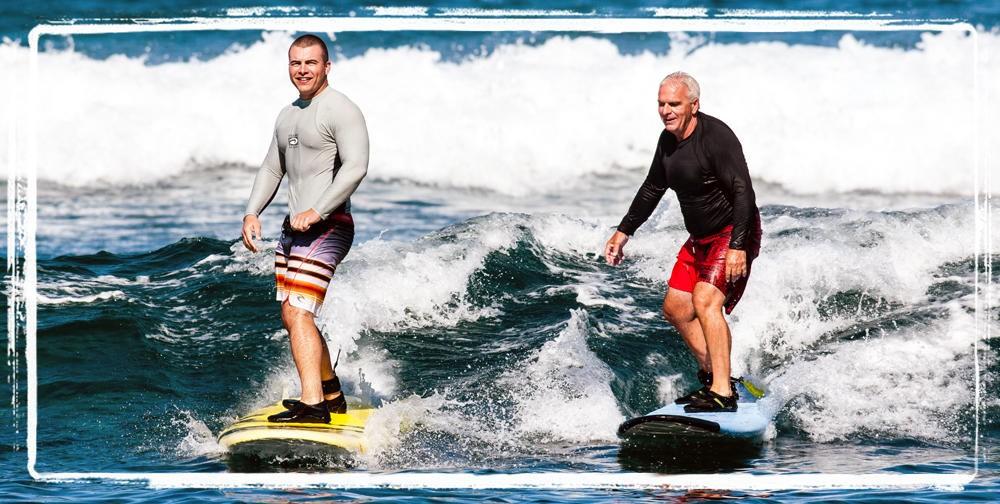 Surfboard Rental | Kailua, Kona
We have one of the largest selections of surfboards for rent on the Big Island. Choose from a wide selection of surfboards (SOFT-TOP and EPOXY models) ranging from 5ft all the way up to 11ft!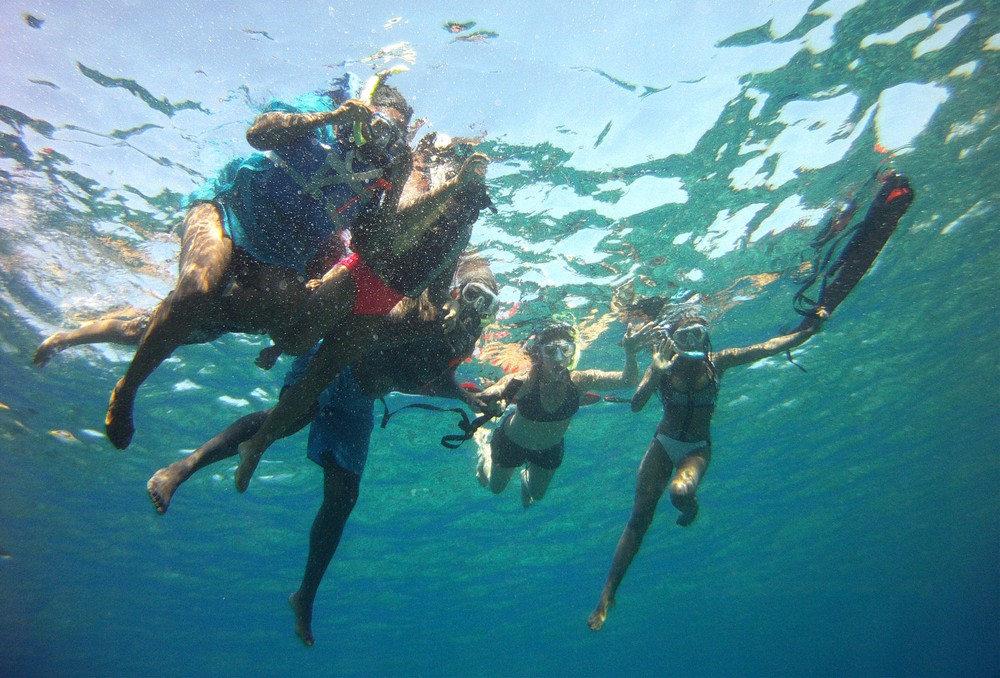 Keauhou Bay Kayak Tours | Keauhou, Big Island
Find yourself in one peaceful scene after another as you glide through crystal-clear waters, explore sea caves, lava tubes, and snorkeling at Hawaii's Keauhou Bay.

Big Island Experience | Kailua, Kona
Fly over the most active volcano in the world, Kilauea!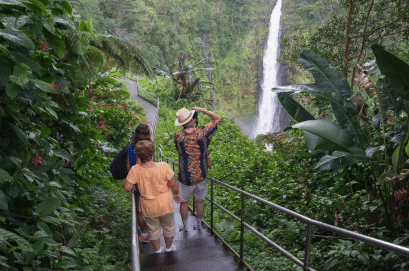 Big Island Grand Circle Island Tour | Kailua, Kona
Most Popular! • 11 Hours • See Highlight of Big Island in a Day
Adults 13+
Children Ages 12 and under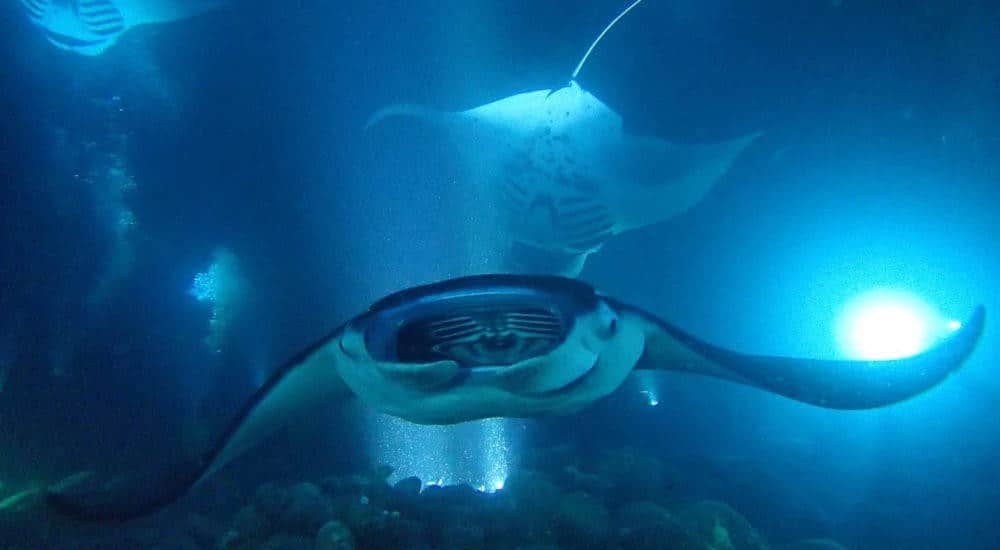 Day and Night Combo – Circle Island Tour | Kailua, Kona
2 Day Experience • View the Elusive Manta Rays!
Adults Ages 13+
Children Ages 12 and under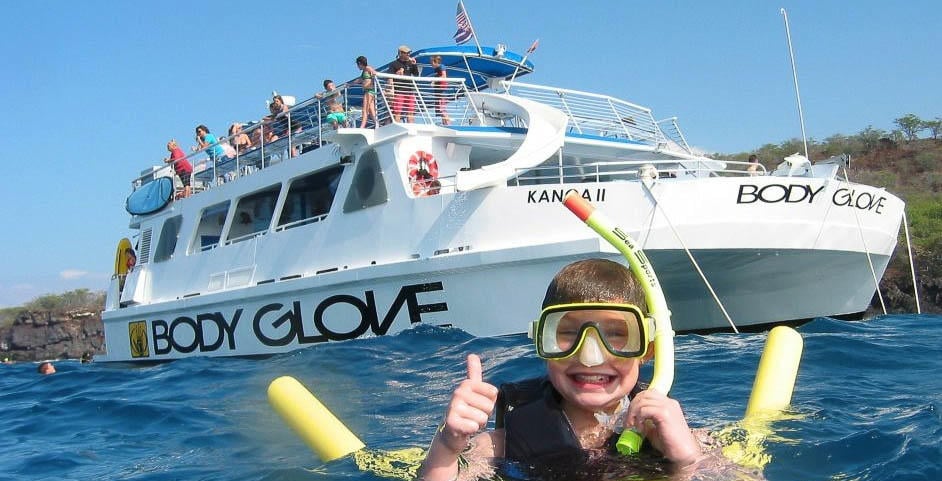 Land and Sea Combo – Circle Island Tour | Kailua, Kona
2 Day Experience • Island Tour + Dolphin Snorkel!
Adults 13+
Children Ages 12 and under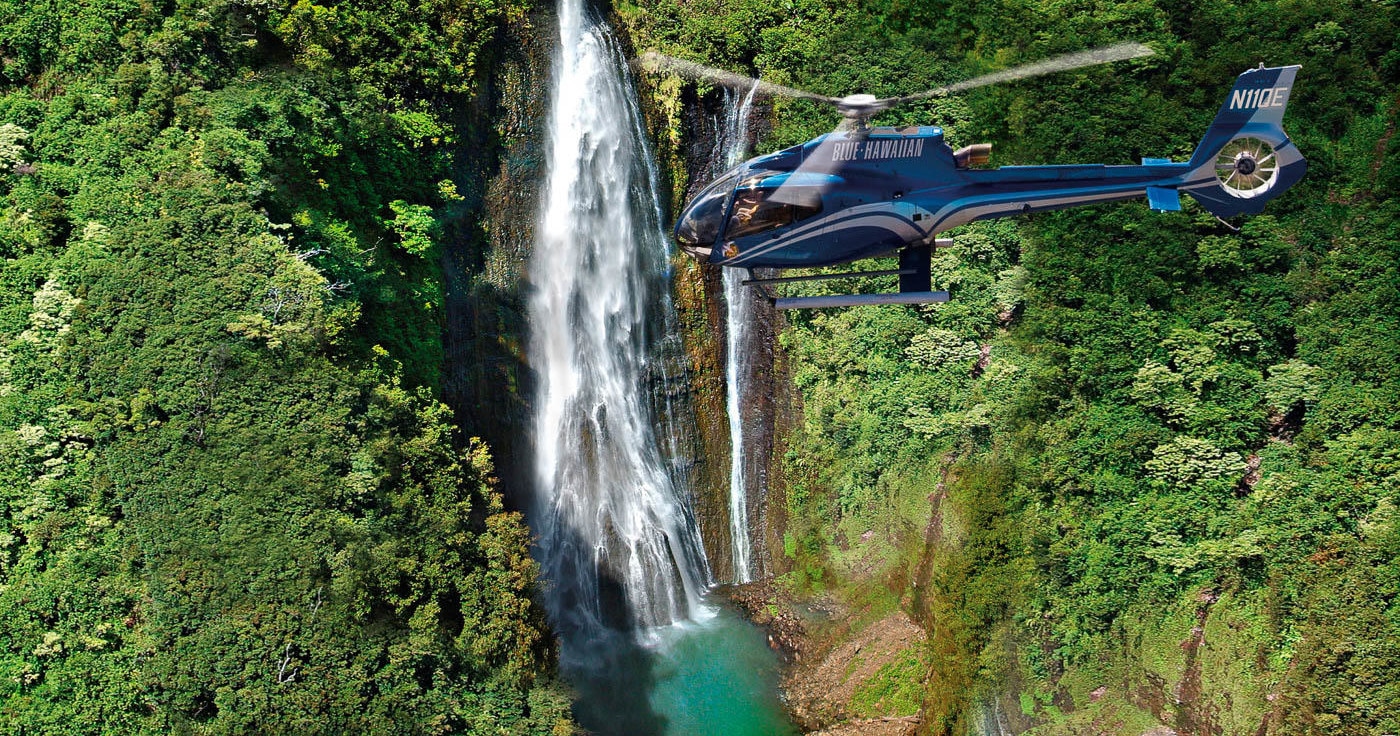 Land and Sky Combo – Circle Island Tour | Kailua, Kona
2 Day Experience • Nature Tour + Helicopter Ride!
Circle Island and 1 Hour Flight Price is per person
Circle Island and 2 Hour Flight Price is per person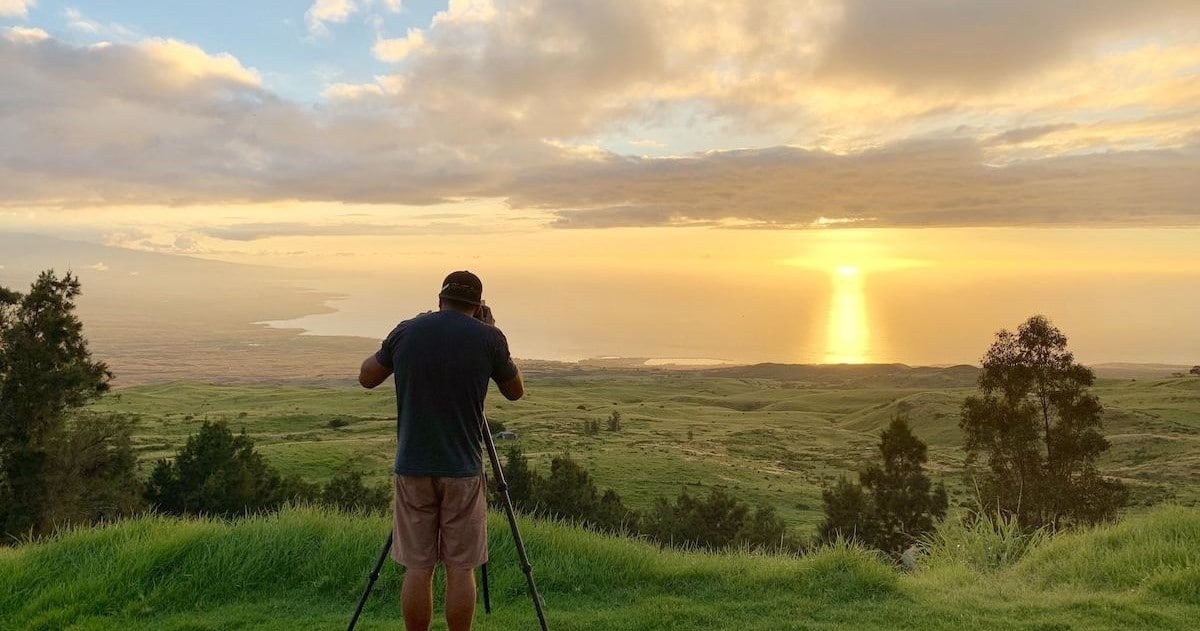 Big Island Sunset and Astro Photo Tour | Kailua, Kona
Best Tour for Sunset and Astrophotography
Duration
8-9 Hours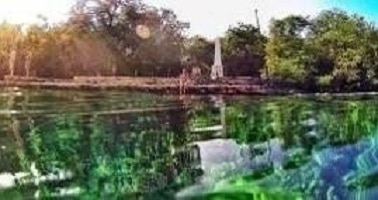 Captain Cook Snorkel | Kealakekua, Big Island
Captain Cook Snorkel will take you to see the beauty and diversity of the Undersea eco-system up close.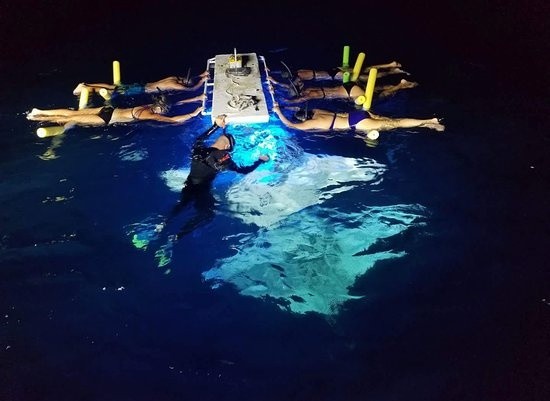 Manta Ray Night Snorkel | Kealakekua, Big Island
Go on a snorkel tour with us and see them as no one has before you. Manta Ray Night Snorkel: The Bay, Kailua-Kona Hawaii. Let's get started with the essentials.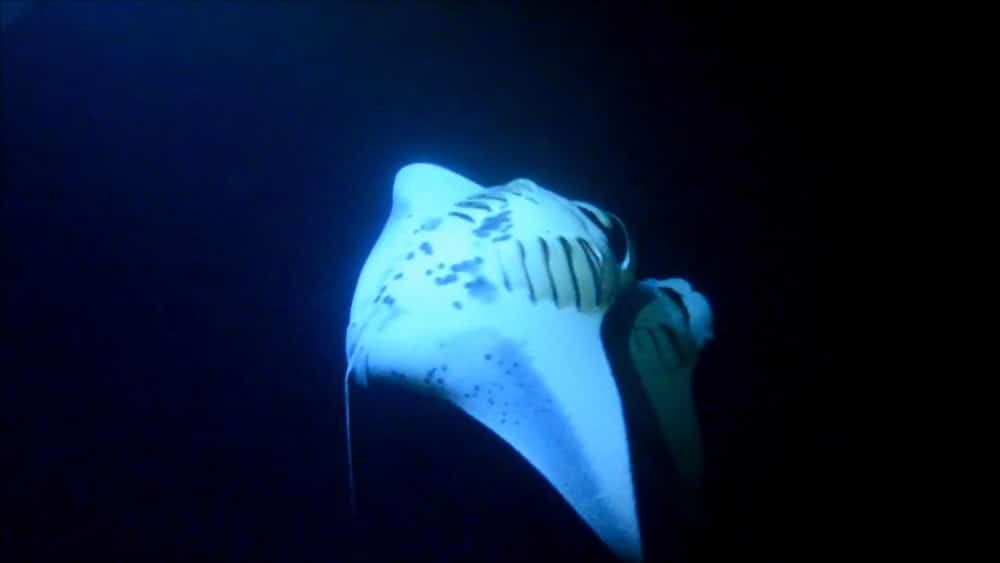 Manta Ray Night Snorkel in Kona | Keauhou, Big Island
Imagine yourself surrounded by gentle, graceful manta rays as they swim through the Puerto Rico  Manta Point.
Holualoa is a small town with lots of charm. It has a two-lane street lined with coffee shops, art galleries and friendly locals. After our many adventures, it was the perfect spot to relax.
There are many beautiful beaches on Hawaii's islands, but the one that stands out is Papakolea, a green sand beach located on the South West coast.
The Mauna Loa volcano's 49,000-year-old cinder cone contains billions upon billions of green crystals, called olivines. These are what give the beach its name.
Papakolea can be difficult to find as it is not on the main road. It takes approximately two hours to hike the 5-mile distance. Be sure to bring plenty of water. You won't find any shade from the sun.
A few miles off Kona's coast, a group of manta Rays measuring 20 feet (6 meters) in length glide through the water looking for plankton. You can even jump into the water to watch them feed at night.
There are too many activities to choose from, so it is difficult to decide what to do on the Big Island. We prefer to limit our activities to a maximum of one day and make sure they count. Take the time to enjoy the moment, and not worry about the next item.
It can be difficult to choose just a few activities, so we've compiled a list of highlights that will help you get started. Some of these activities are only available on the Big Island (i.e. Some of these are not possible on other Hawaiian islands. See also our guide to Oahu activities. However, others can be enjoyed on other islands in a different setting.
The Big Island can be divided in two parts, with each side offering its own unique activities. These are just a few of the highlights in Hilo:
Hilo is known for its lush rainforests, the magical Puna district, waterfalls, great road trips and easy access to red-hot flowing lava.
Outdoor adventure is available wherever you are located on the Big Island. These are the most popular activities to do on land and in water. ATV tours can be a great way to see the beauty of the Kohala coast and wild forests. You will typically be driving for 10+ miles through private land, stopping at scenic points, historical sites, and waterfalls.
The Big Island's main attraction is the Beaches. They are perfect for relaxing, surfing, or snorkeling. You will find not only world-class white beaches here, but also black sand and green sand beaches.
To explore the island at your own pace, you can rent a bike. Biking is an easy and relaxed way to see Hawaii. Get your helmet on and learn more about Biking on Big Island.
These natural treasures can best be seen at one of the Big Island's botanical gardens.
You can pitch your tent outdoors at many campsites or beach parks located around the Big Island. You should plan ahead as most campsites must be booked in advance. Learn more about Camping on Big Island.
Farm tours are an excellent way to connect with the land, and to see our exotic farms and animals. You can learn about and taste our local coffee, honey, chocolate, macadamia nuts, honey, vanilla, honey, and other products. You can also find information for animal lovers, such as: A seahorse farm and a petting Zoo are some of the options available to animal lovers.
One of the most treasured gems on the Big Island is the farmers markets. You can find them all over the island. With a little planning, you can visit one to have breakfast, lunch, or souvenir shopping during your island tour.
The Hawaii Volcanoes National Park, by far, is the most popular tourist spot on the Big Island. You can walk over lava fields that have been recently formed, enjoy rain- and fern forest experiences that will make you feel like your in Jurassic Park, or see the glow of lava over the Halemaumau Crater at night.
To see the glow from the halema'uma'u crater at Jaggar Mnuseum at night, you can visit Hawaii Volcanoes National Park during the day.
Kona is located in the Big Island, which is the state's golf capital. The island is home to some of the most renowned names in course design. They have created championship golf courses that will bring you back to the green again and again.
Many of the Big Island's amazing wonders are hidden behind impassable obstacles, which make them difficult to see from the air. You can think of hidden waterfalls or fresh lava flows. Or how about the lava lakes found in the Puu Oo and Halemaumau craters Kilauea volcanoes?
A helicopter is a great way to see the spectacular cliffs along the Kohala coast. Image credit: Paradise Helicopters
There are many great hiking trails on the Big Island, including through lush rainforests and to remote beaches. Do you want to hike through a crater filled with lava 50 years ago? It is possible!
A number of ranches in Waimea allow you to tour their (often large) ranges as part of a guided tour. These tours offer spectacular views of the coast and peaks. You can also make it out of the range to explore other parts of the island like Waipio Valley.
On the east coast of Big Island, there are many hot springs and hot ponds. These hot springs are easily accessible, and are a great addition to any itinerary, especially if you're staying longer than seven days on the Big Island.
Volcano Village and Hilo are both well-suited for use as bases when visiting lava flows. Hilo is located closer to the Kalapana lava flows (when they are active), while Volcano Village lies just around the corner from the Hawaii Volcanoes National Park.
Exploring lava tubes can be a great way of learning more about the volcanic processes shaping the Big Island. This is especially true when there isn't any lava on the surface. They are accessible and have fascinating formation histories (rivers oflava). They are great for families, but you can also take more intense guided spelunking tours that last several hours.
While a Luau show can be a great way to get to know the culture and eat local food, there are other (and more affordable) options. Learn about the many ways you can experience Hawaiian culture on the Big Island through Luau and Hula shows.
The Kona Manta Ray Night Dive, which is perhaps the most famous dive on the planet, is something you should not miss. Learn more about the Manta Ray Night Dive.
Enjoy a luxury 45-foot trimaran ride to snorkel with manta rays at the famous "Manta Village" in Keauhou (south Kona).
A picnic can be a fun and easy way to increase the value of your trips. A cooler filled with snacks and cold drinks can be packed to fit between activities planned for the morning and afternoon. This will save you time and add value.
Sometimes, a small detour from your destination can reveal a completely new side to the Big Island. These scenic drives show you some of the most beautiful spots on the Big Island, which you might have missed if your journey was too fast.
After 23 miles, the scenic chain of craters road through Hawaii Volcanoes National Park reaches its end at lava flows. These flows covered the road in multiple eruptions between 1986-96.
You can enjoy Hawaii's underwater paradise by diving. Scuba divers around the world love the underwater world of all Hawaiian Islands. Hawaii is known for its tropical waters and diverse marine life. Snorkeling is a great way to discover this amazing underwater world.
Hawaii is a great place to observe the stars. There are many options for stargazing, including a nighttime picnic or a photo session on Maunakea's slopes at midnight. Or you can go on an adventure to the Mauna Kea summit to see the world-class telescopes. Learn more about Stargazing in Hawaii.
A stargazing tour can be a great option for those who want to visit Maunakea to view the sunset and stargaze, but don't want to take the dangerous road or deal with the logistics of organizing a 4×4. We recommend the following tour, which is a great option because it has knowledgeable interpretive guides who respect local customs.
Stargazing from sea level to Maunakea's summit at nearly 14,000 feet, you will see the beauty and unparalleled clarity of the Hawaiian night skies. The tour allows you to see the sunset with some of the best telescopes in the world. It then takes you to a private star show at 9000 feet using an 11-inch Celestron telescope.
Stand-up paddle surfing (SUP), or in Hawaiian, Hoehee nalu is a new sport that has a Hawaiian heritage. Both Kona and Hilo offer SUP lessons and rentals.
Anyone can swim with the dolphins at the Big Island. It is an unforgettable experience that will last a lifetime. Don't forget your waterproof camera. Learn more about swimming with dolphins in the Big Island.
The manta snorkeling boats attach lights to the bottoms of flotation devices. This attracts plankton which the mantas eat. These gentle giants will slide beneath you. This activity was not for me as I had scuba dived with mantas rays before, but I can tell you that it is an amazing and humbling experience to see one in person. Book it here.