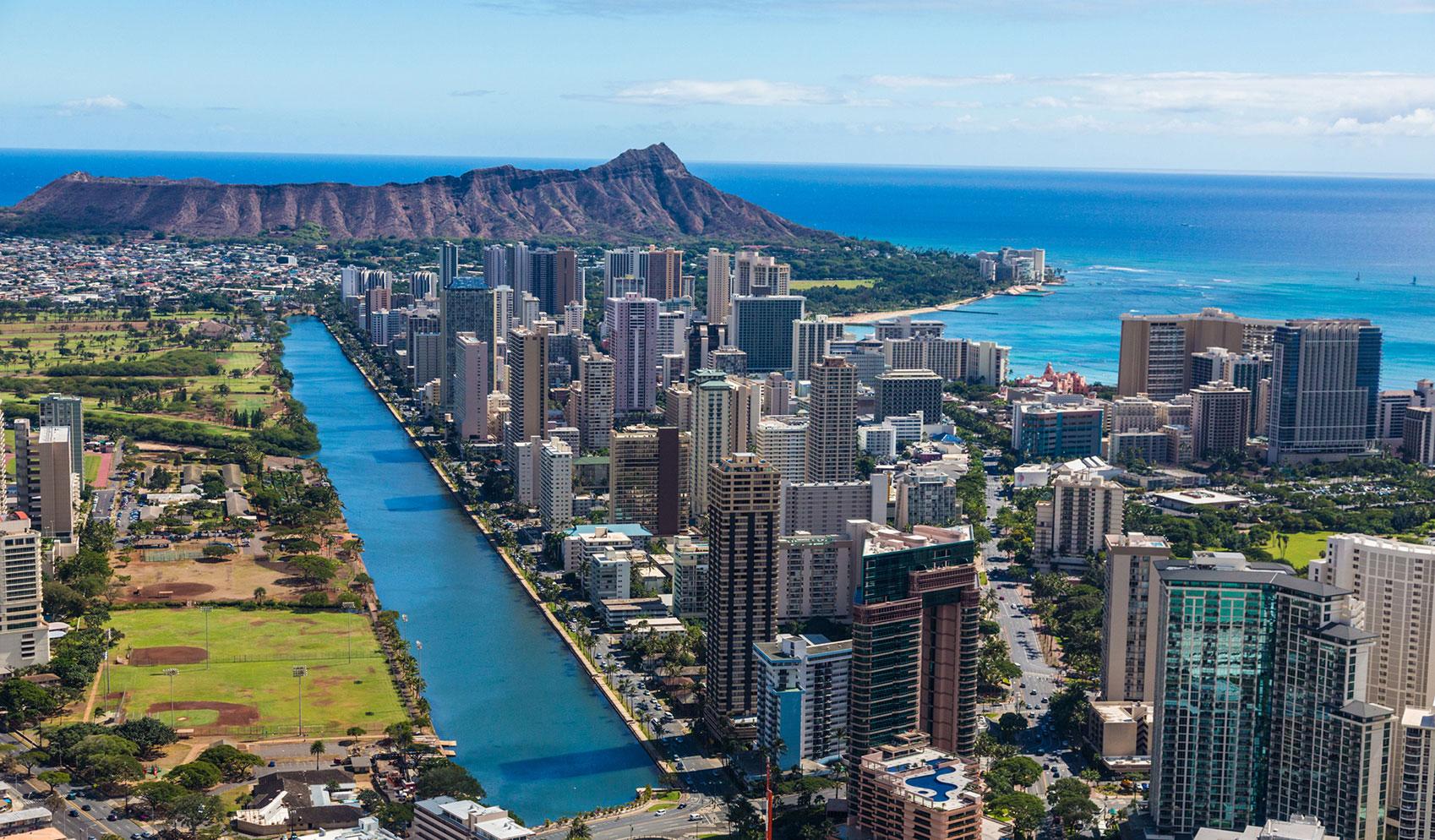 As Hawaii's most populated and visited island, Oahu offers the best of both worlds – a bustling city atmosphere with all the modern conveniences, such as easy access to Oahu activities and entertainment, as well as a beautiful countryside to enjoy nature. Oahu is also home to some of the top sights in the state, including Pearl Harbor.
Hawaii Discount offers the best selection of activities on Oahu as well as a wide variety of Oahu tours, so you are sure to find what you are looking for. Our discounts help you save on your favorite things to do on the island. Check out the popular Oahu activities below, or find the activity of your choice in our detailed list on the right. Get your tickets online or give us a call at 866-482-9775 to order your tickets over the phone.

Sunset Snorkel Dinner Cruise | Kapolei, Oahu
Get the most out of your snorkeling experience by booking our Sunset Snorkel Dinner Cruise! Sunsets are always spectacular in Hawai'i, and there's no better way to take it all in than while cruising through the waters and surrounded by sea life.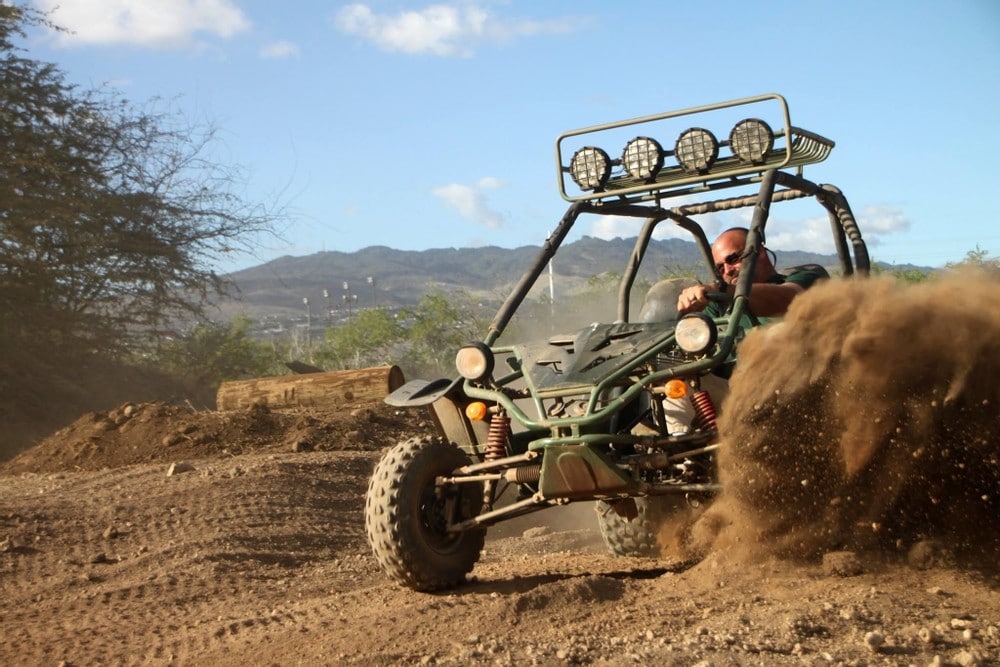 ATV & Sunset Snorkel Dinner Cruise | Kapolei, Oahu
Imagine a private dinner cruise on one of Hawaii's most beautiful natural resources- the ocean.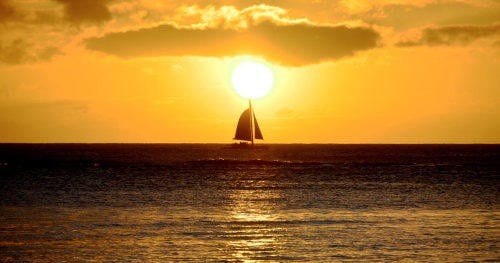 Sunset Sail | Kapolei, Oahu
Look no further than Sunset Sail Ko Olina, Oahu. Relax and enjoy three complimentary drinks of choice served with light appetizers. The experience starts at 5:00 pm and lasts two hours.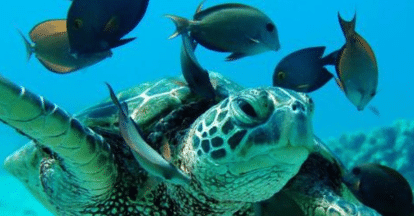 Morning Calm | Kapolei, Oahu
The Morning Calm Cruise is more than just a ride up the coast; it's an adventure in discovering the history and legends of this beautiful land. Snorkel off Oahu's pristine coastline, explore unique wildlife, all while sipping on our famous Morning Calm cocktails!

Afternoon Adventure | Kapolei, Oahu
Imagine a place of primordial beauty and adventure – welcome to Afternoon Adventure's first tour to the beautiful, untouched Waianae coast.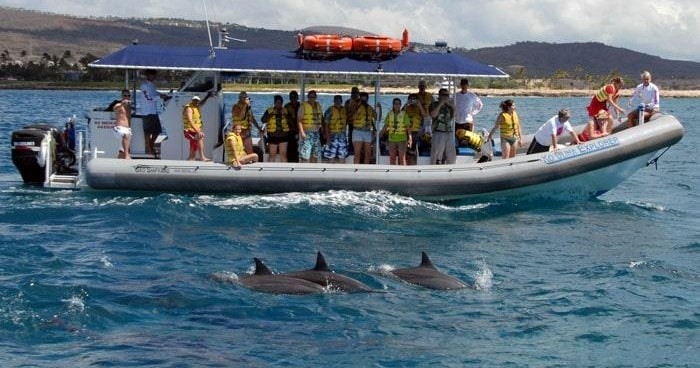 Dolphin Snorkel Sunrise (D1) | Kapolei, Oahu
Spend two hours on their tour and see up to twenty different species of marine life. The tour includes snorkel gear, instruction, and a Hawaiian-style lunch served after your trip. This company also offers whale watching!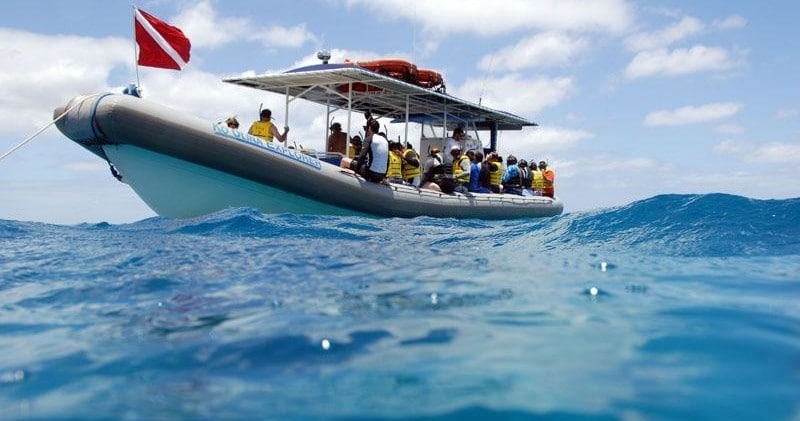 Dolphin Snorkel – Afternoon Tour | Kapolei, Oahu
Dolphin Snorkel offers two different options for their tours: the morning or afternoon tour. The morning tour takes you on an adventure to see wild dolphins, while the afternoon tour includes two snorkel sites for twenty to thirty minutes each, with free time between locations to enjoy your lunch!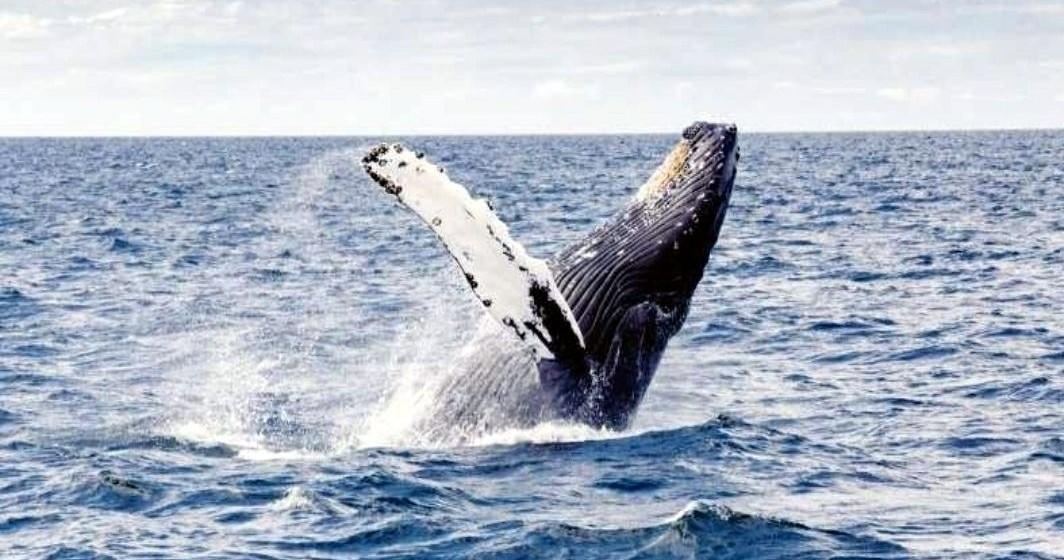 Snorkeling Charter/Nature Cruise Combo | Wahiawa, Oahu
Jump aboard our boat and enjoy an underwater adventure! Snorkel with some of the most vibrant, colorful sea life this destination has to offer. You will be amazed by the excitement at just how different everything looks underneath!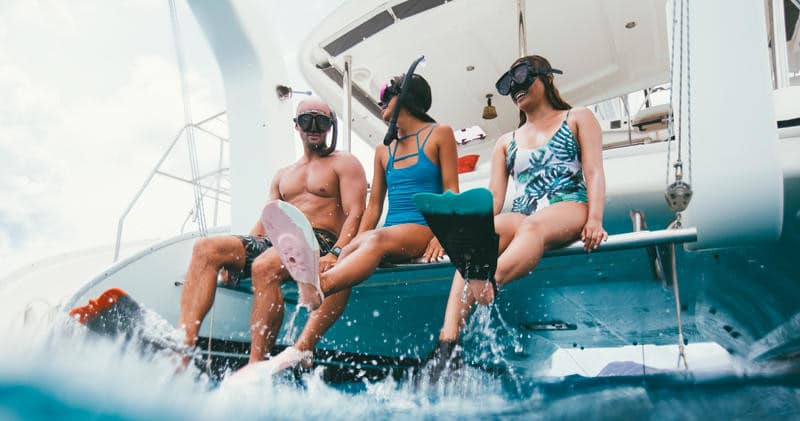 Holo Holo Morning Snorkel | Kapolei, Oahu
Sleep in! It sounds like that perfect sleep-in experience is precisely what this Holo Holo Morning Snorkel Ko Olina, HI will give you. Anchored right off of Waikiki Beach Marina, your day starts with a morning snorkeling session taken at the leisurely pace of having no worries to get back home.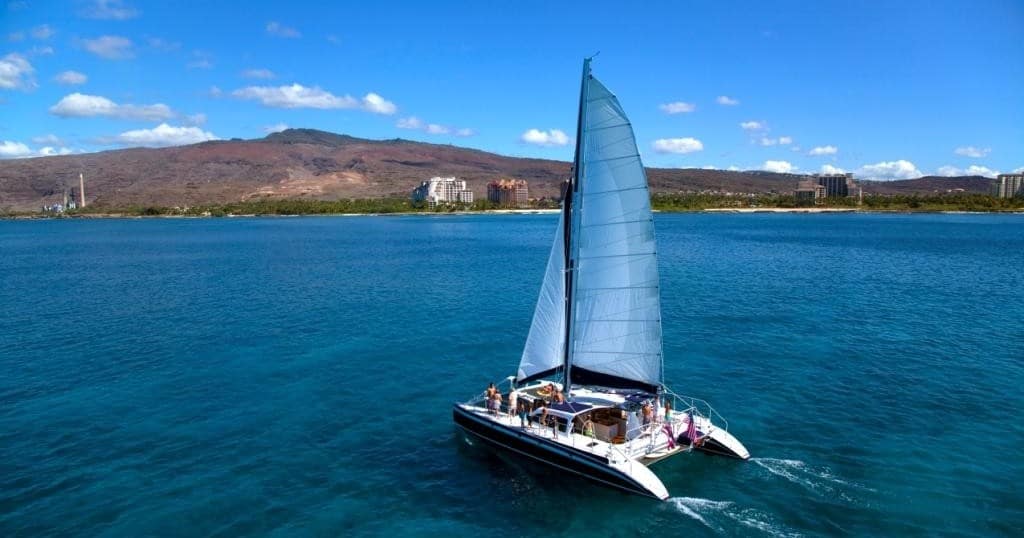 Catamaran Snorkel Sail Sunrise (C1) | Kapolei, Oahu
Catamaran Snorkel Sail Sunrise is a one-guided snorkel site, approximately 45 minutes away from Ko Olina. The catamaran features tables, sunbathing cushions, a freshwater shower, and bathrooms for your guest's comfort.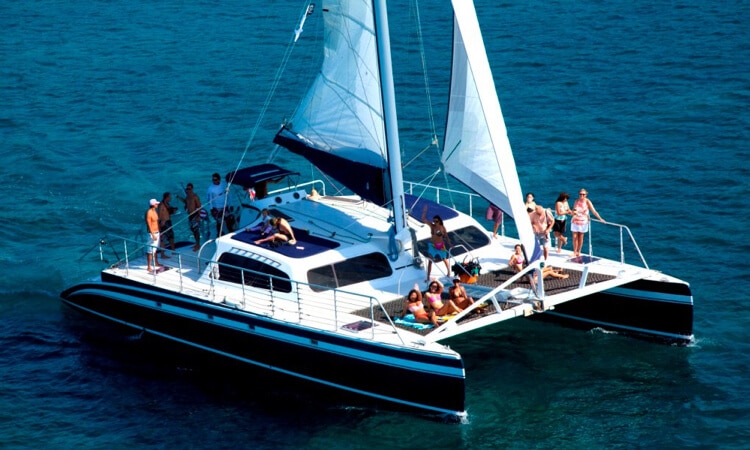 Catamaran Snorkel Sail – Afternoon Sail | Kapolei, Oahu
You'll be equipped with both snorkel gear and instructions before you set off to explore a variety of tropical fish that inhabit the area. There are three alcoholic beverages complimentary, and lunch will also be prepackaged by our friendly crew members.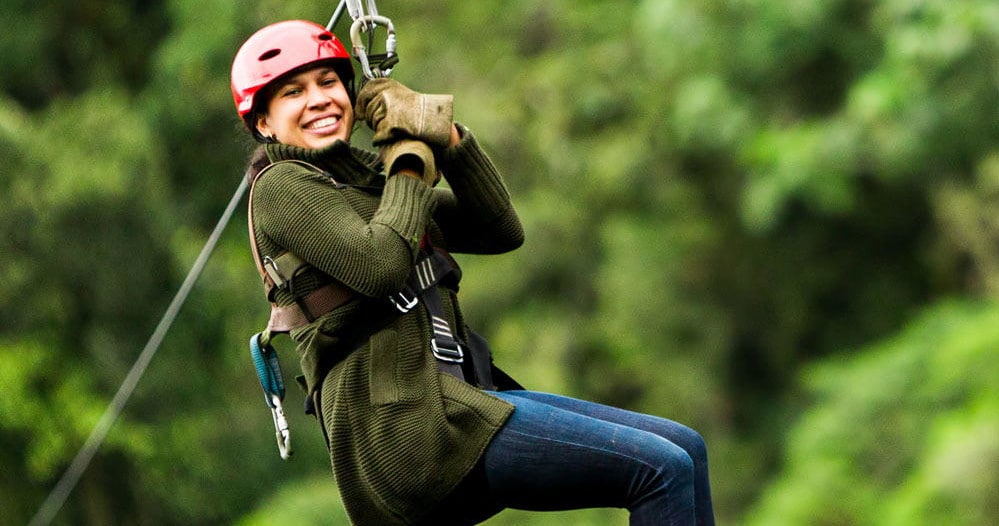 Full Zipline Tour (6 Lines) | Kapolei, Oahu
If this sounds like a destination for you, then we've got something perfect. In addition to our eye-opening views of mountainous islands encased in lush green forest landscaping, we have six different zip lines spanning 300 feet up to 900 feet! Two hours on our high flying adventure will be sure to fly by thanks to 6 lines of adrenaline-pumping incidents.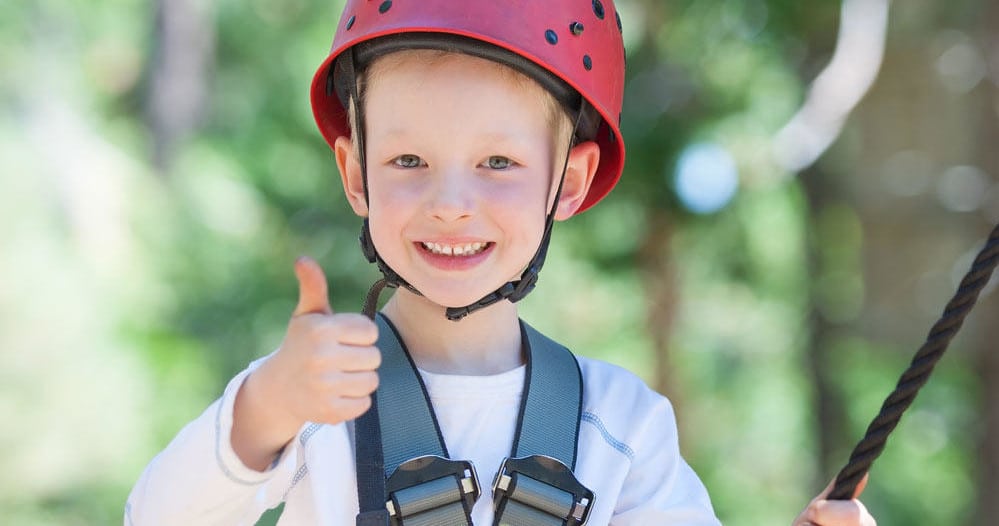 Half Zipline Tour (3 Lines) | Kapolei, Oahu
This is the perfect amount of time to build up some nerve and have some fun for only an hour! This tour is ideal for everyone from families looking to share memories or even couples seeking that one moment that will be discussed for years on end.
Zipline & Adventure Tower Package | Kapolei, Oahu
If you're visiting Coral Crater, try our Epic Adventure Package, including the high-flying Zipline and our 18 challenge element tower! After boarding a state-of-the-art zip line that features six zip lines varying from 300 – 900 feet in length, make your way through this wooden obstacle course that has something for everyone.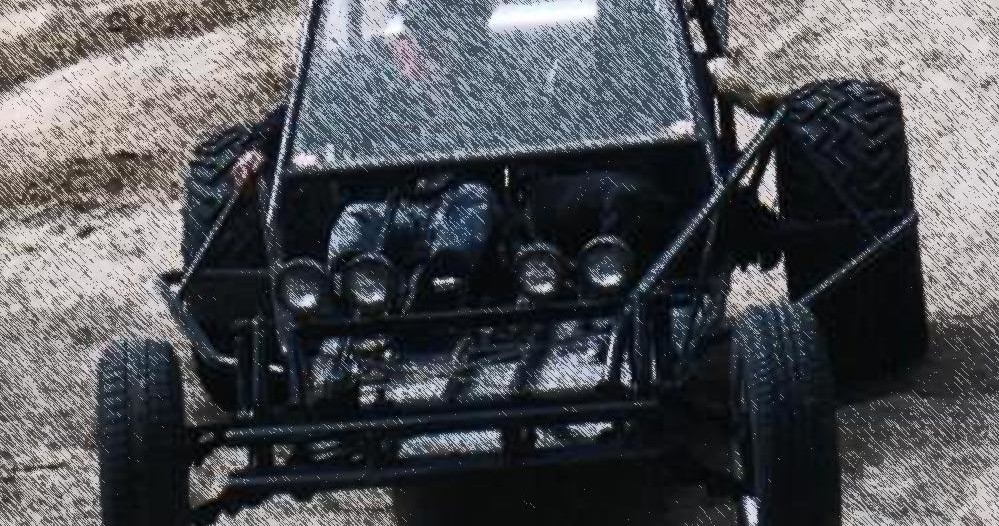 Zipline And Off-Road Package | Kapolei, Oahu
Feel the adrenaline rush as you tackle six different runs of our signature course! After your extreme adventure, switch it up with some low-speed and terrain driving over ramps, water crossings, and jumps. You'll be hopping in quickly – this once-in-a-lifetime experience only comes around every 3 hours!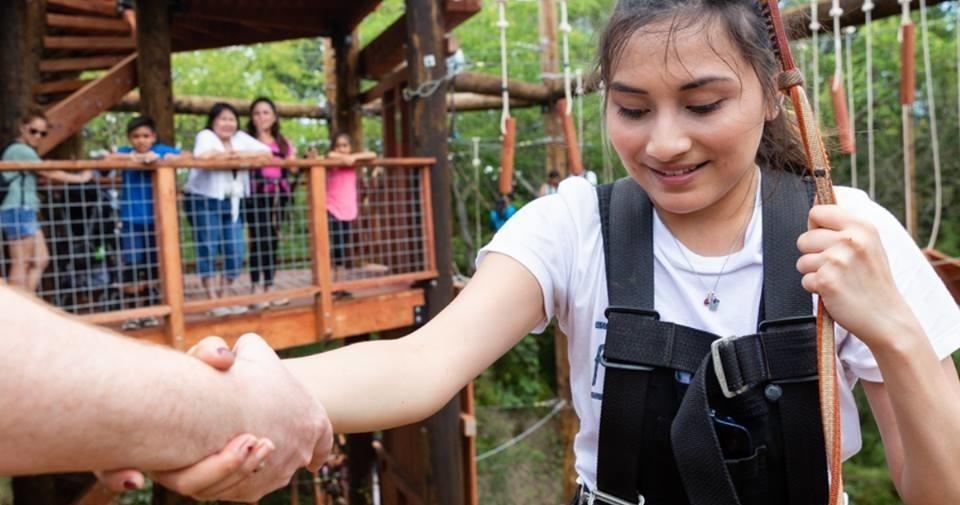 Night Zipline Tour | Kapolei, Oahu
At those times when it feels like someone is pushing you from behind – it's just the harness and cable at work. Bring your Valentine to tour with you as we make s'mores around a bonfire after traveling high above Oahu in total darkness.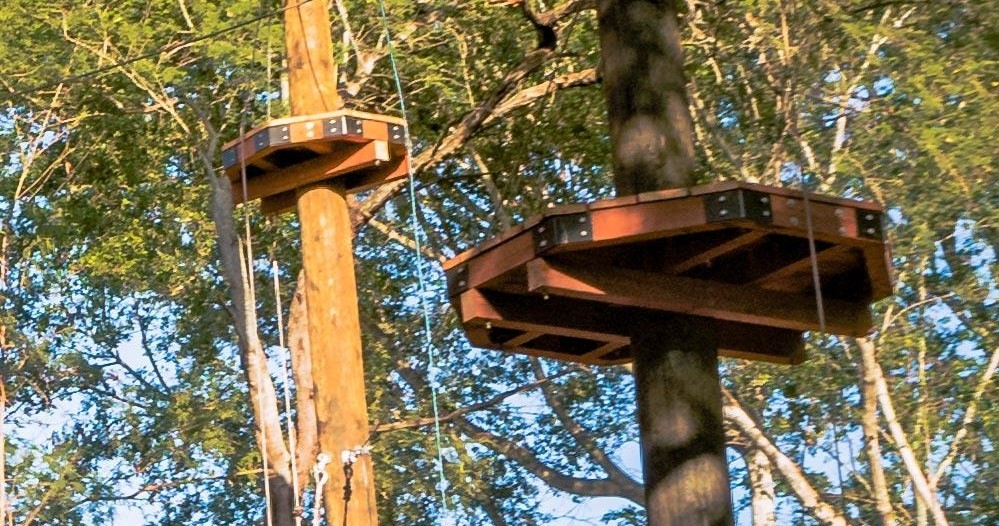 Night Zipline Tour | Kapolei, Oahu
You won't be able to get enough when you explore the eighteen aerial challenges up high on our Aerial Challenge Course in Adventure Tower! It offers fear-quelling safety with harnessed exploration, so what are you waiting for? Find success and experience something that will have you coming back again and again.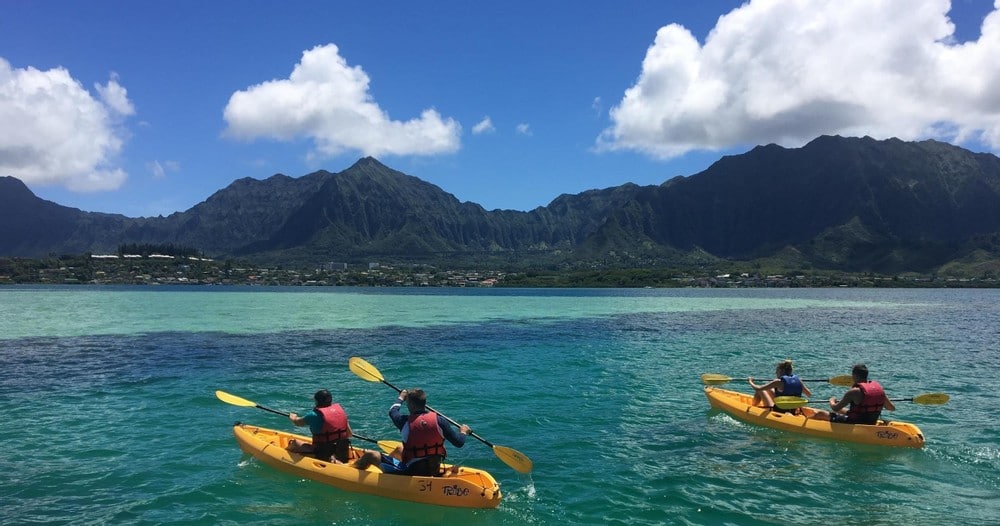 Kayak And Snorkel Rentals | Kaneohe, Oahu
You get exactly what you need, no more, and they're all set up right on the water's edge, so you don't have to carry them anywhere. We'll give you a personalized safety briefing with your waterproof map of the bay at He'eia State Park's office in the main banquet hall building.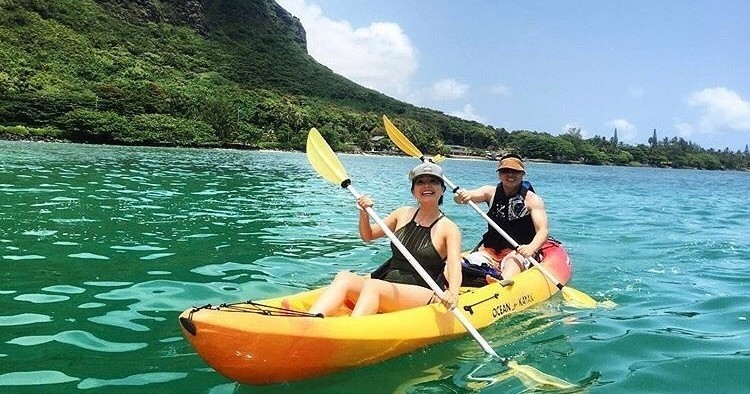 Rainforest Self-Guided Kayak Tour | Laie, Oahu
Spare a little time to find your peace and adventure in nature. Take part in the only self-guided kayak tour offered on Kicker Rock and discover one of the Pacific's most stunning deserted beaches called Makua Beach. Get up close and personal with graceful sea turtles lurking just off the shoreline, or enjoy more extreme thrills as you paddle into heavy surf crashing against high cliffs along the Kona Coast.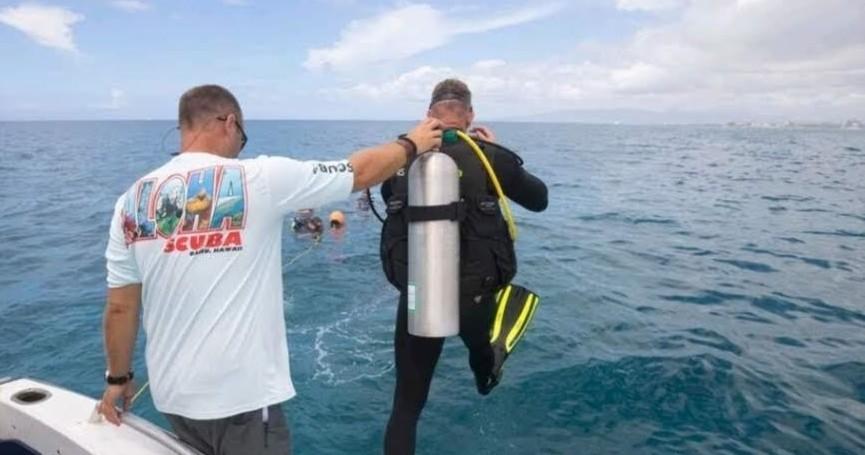 Discover Scuba Diving | Wahiawa, Oahu
Not a certified diver? No problem! Have you always wondered what it's like to breathe underwater? If you want to try SCUBA diving but aren't quite ready to take the plunge into a certification course, Discover Scuba Diving is for you. While not a SCUBA certification course, Discover Scuba Diving is a quick and easy introduction to what it takes to explore the underwater world.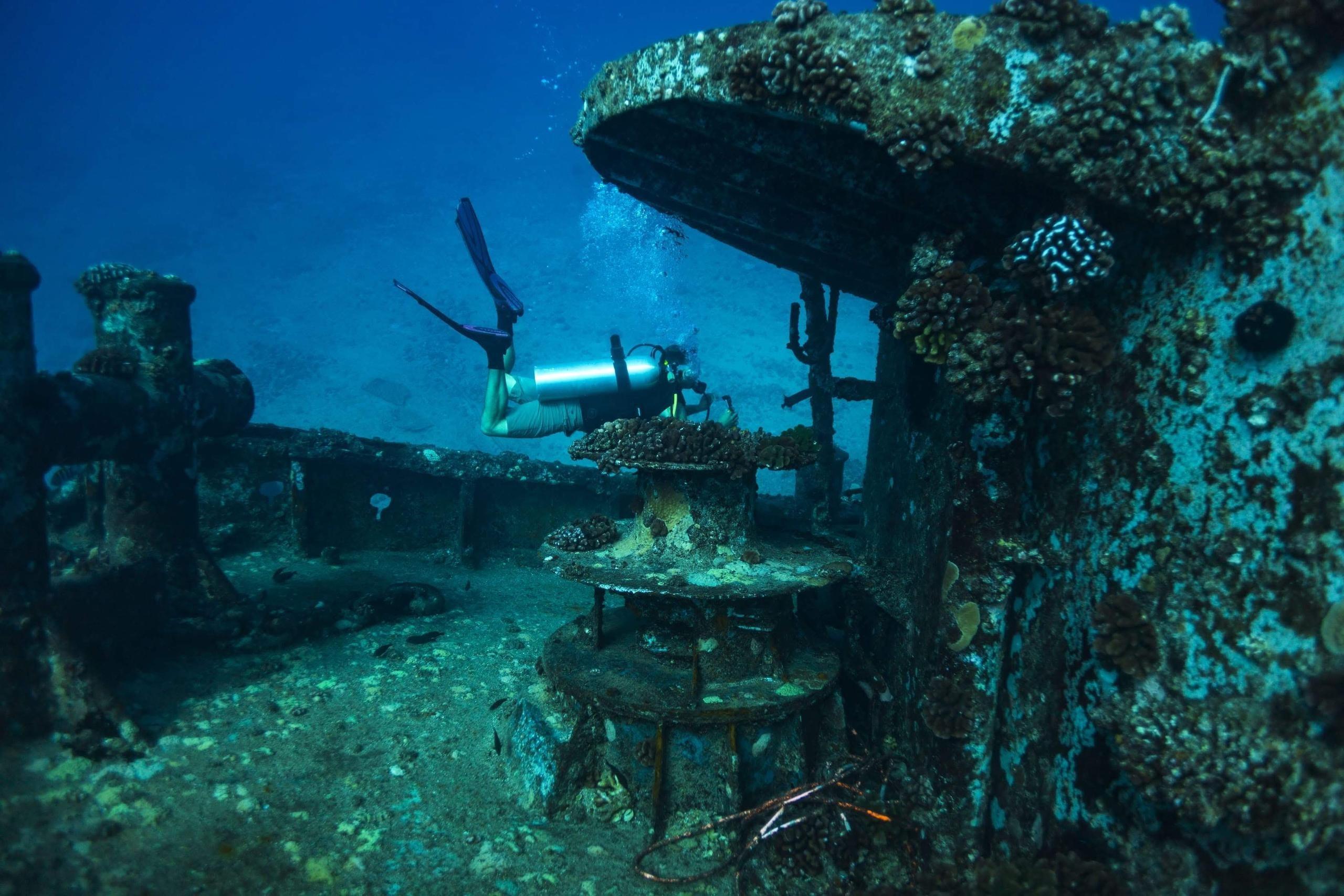 Night Dive | Wahiawa, Oahu
Did you know?? That in the dark depths of the night, when humans are tucked snugly into their beds, a secret world awaits your discovery? With 42 % of Hawaii underwater, some pretty spectacular things happen on our reefs.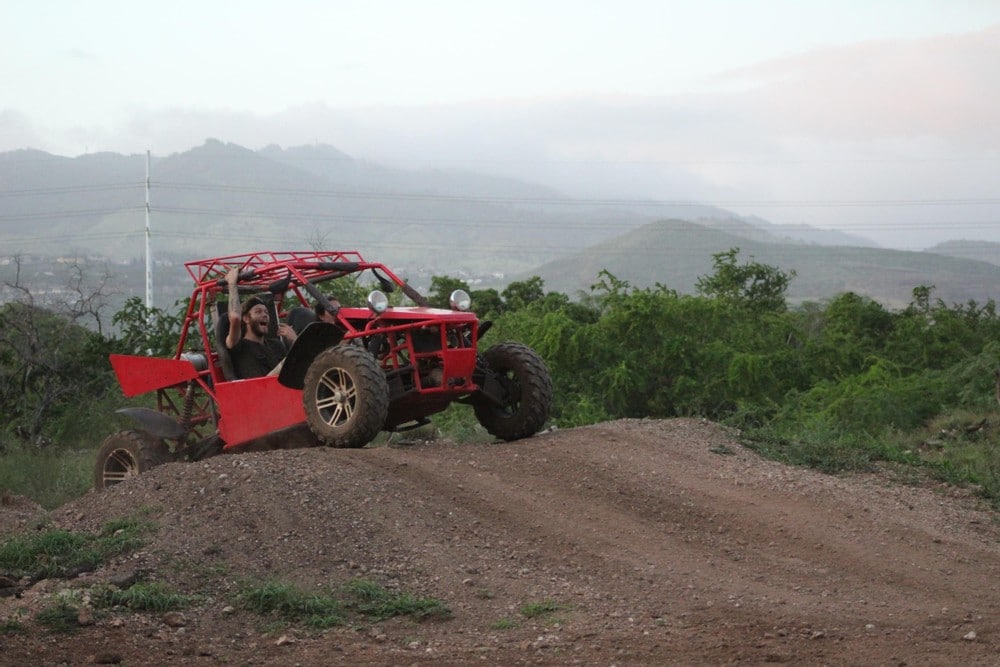 Ultimate Adventure Package | Kapolei, Oahu
The Ultimate Adventure Package is your passport for a day of climbing, high-flying zip lining, and all-out adventure!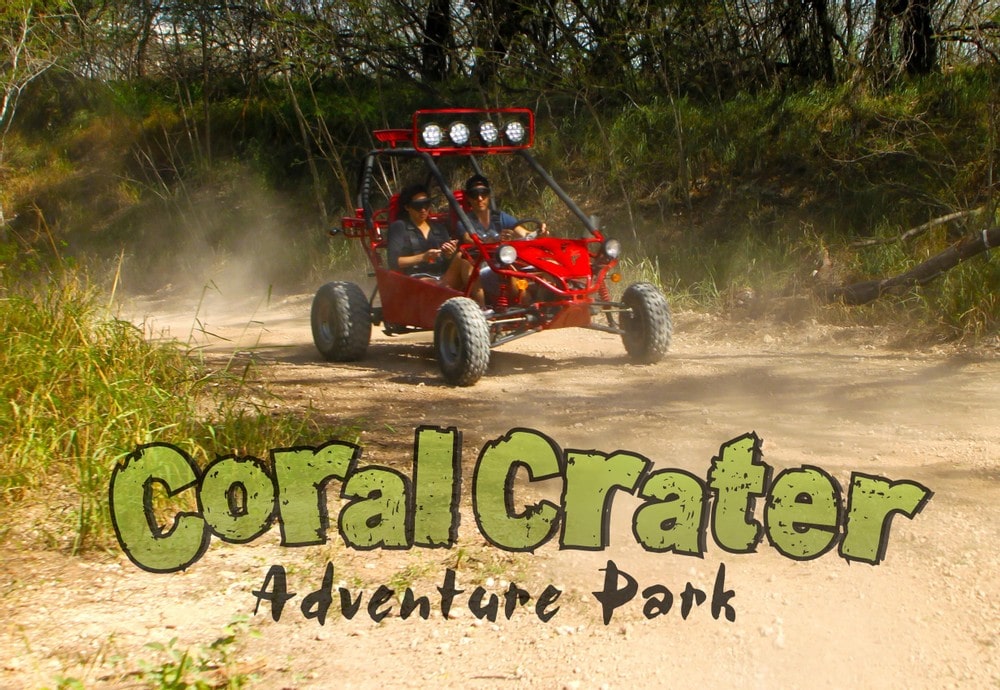 Off-Road ATV Adventure | Kapolei, Oahu
If you've always wanted to go offroading, this is your chance! For a minimum age requirement of 4 years old and up, this is an adventure that anybody can enjoy.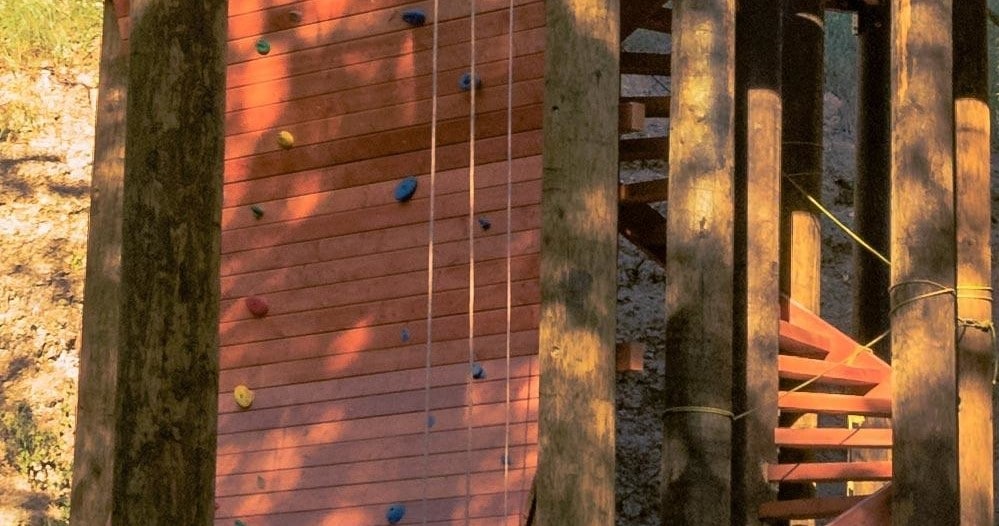 Adventure Tower | Kapolei, Oahu
Adventure Tower Oahu, HI features 18 challenge elements to put any aspiring Island Ninja's skills to the test with legs full of acrobatics and climbing tall near-impossible heights.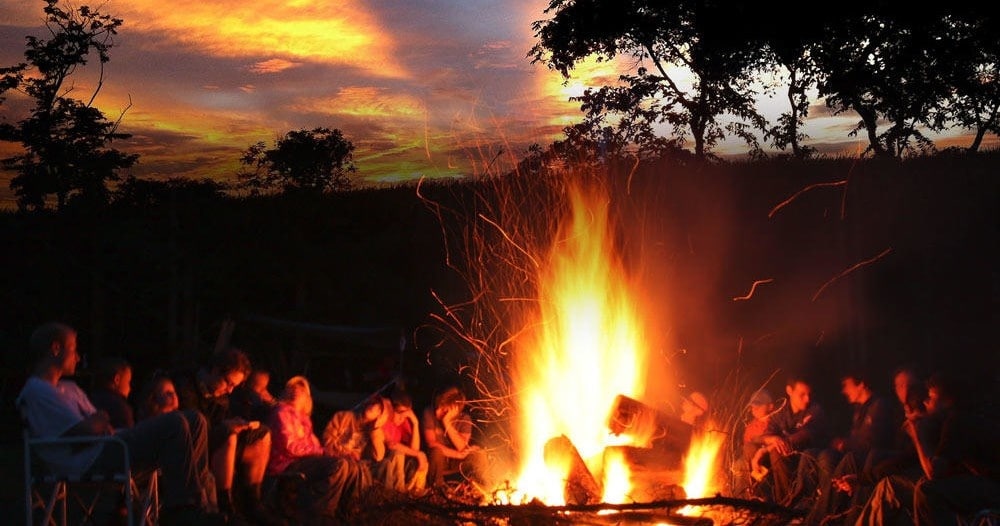 Sunset, S'mores, & Stars – Night Zip & 50′ Freefall & Campfire | Kapolei, Oahu
If so, this is your chance with a jump into our 50′ freefall (our tallest drop), up-close views of the ocean and coastline, and an unforgettable tour of Hawaii's night skies on our zip line that takes you across valleys and over waterfalls.