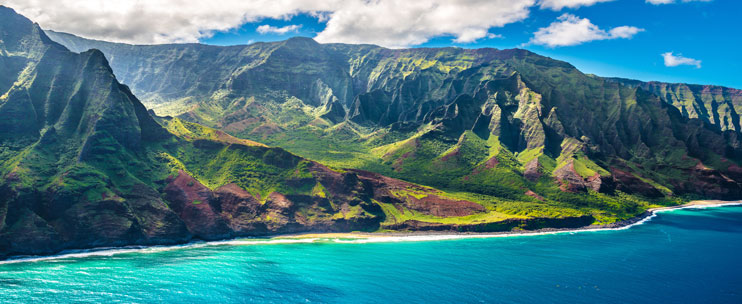 Kauai tours are an excellent way to visit Kauai. The island offers a sense of wonder and natural beauty that will fill your heart with joy as you explore its many sights, from waterfalls in Waimea Canyon down Puna's coastlines where waves break against volcanic rocks below.
The Kauai Luaus is a unique opportunity to experience the beautiful island and an unusual and exciting way of life. These luaus are more than just parties; they're elaborate celebrations with storytelling traditions from ancient times that teach essential lessons on how to treat one another and ourselves for future generations.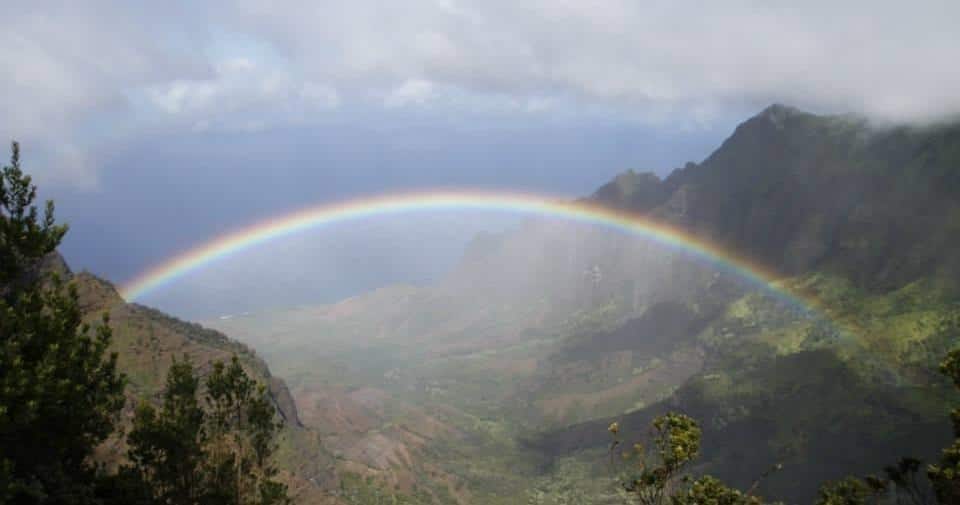 Waimea Canyon and South Side Tour | Kapaa, Kauai
Waimea Canyon and South Side Tour is the perfect way to enjoy Kauai's natural beauty.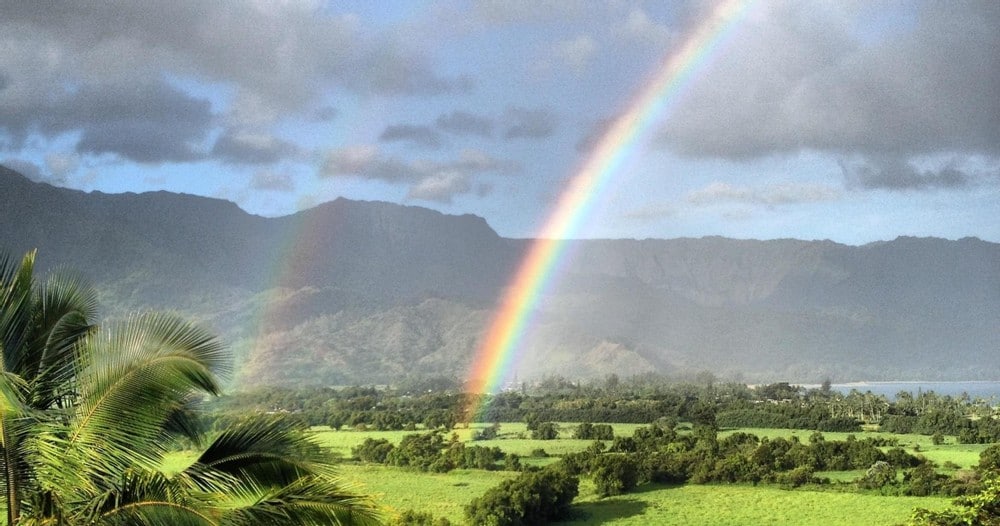 East Side / North Shore Tour | Kapaa, Kauai
East Side / North Shore Tour is a private, customized tour to Kauai's East and Northside.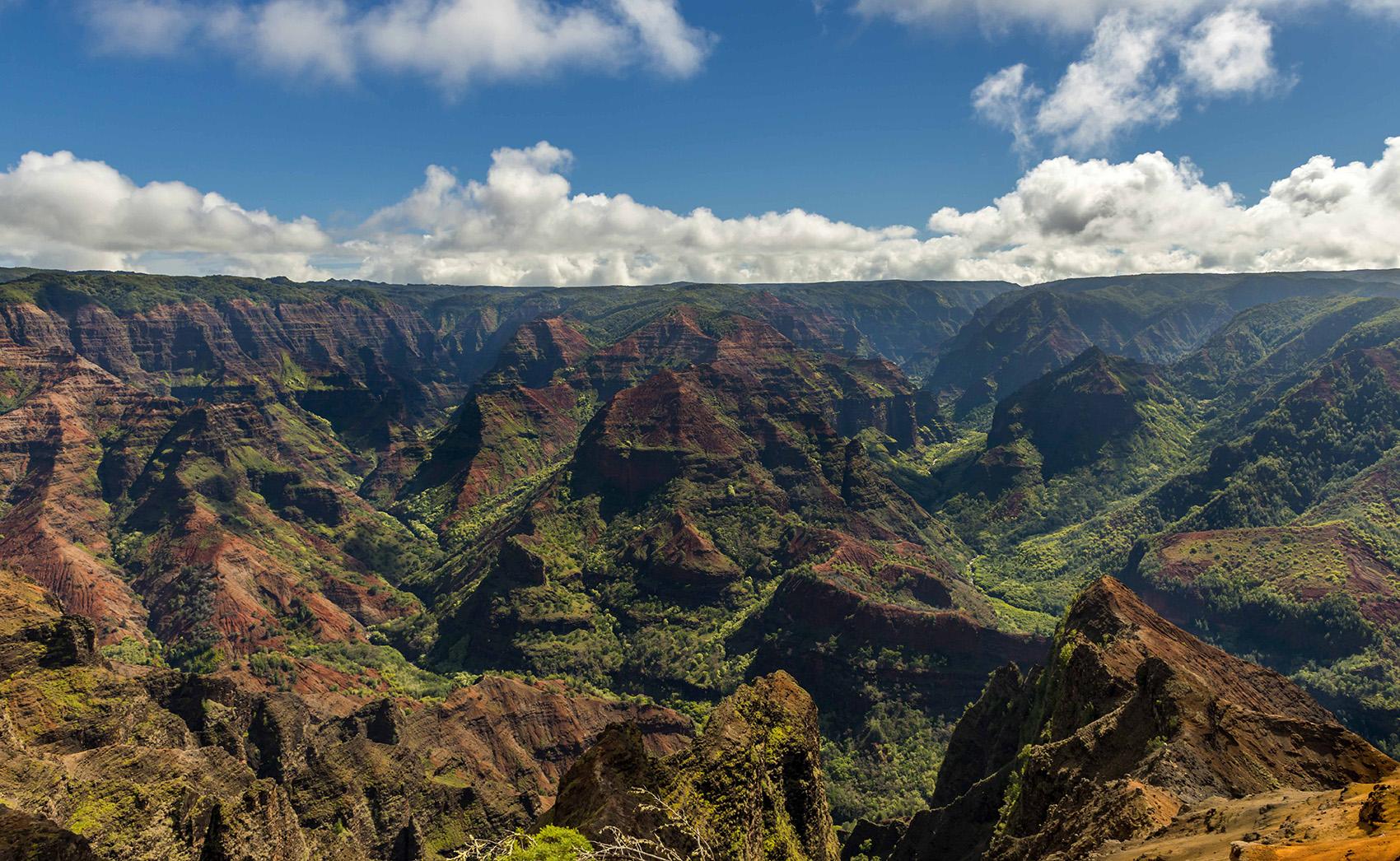 Waimea Canyon / West Side / South Side Tour | Kapaa, Kauai
We are a tour company on the island of Kauai, Hawaii, that specializes in personal tours.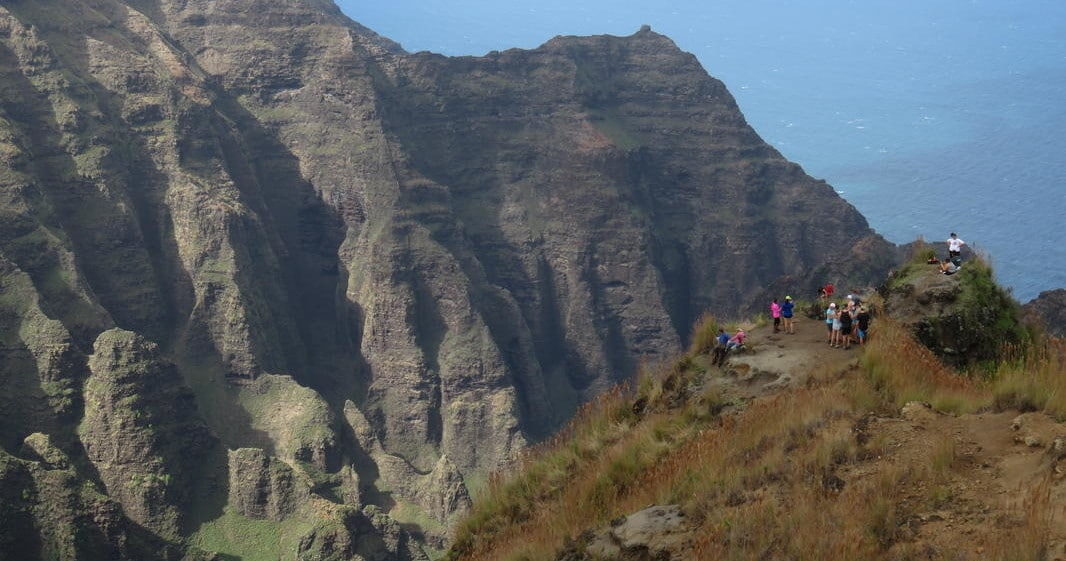 Nāpali Coast Cliff Top Tour Waimea Canyon & Kōkeʻe State Parks | Koloa, Kauai
Witness the gorgeous stretch of Napali Coast, see un-crowded waterfalls in State Parks, and experience what it's like to have a hiking guide who cares for you as much as they care for Kaua'i!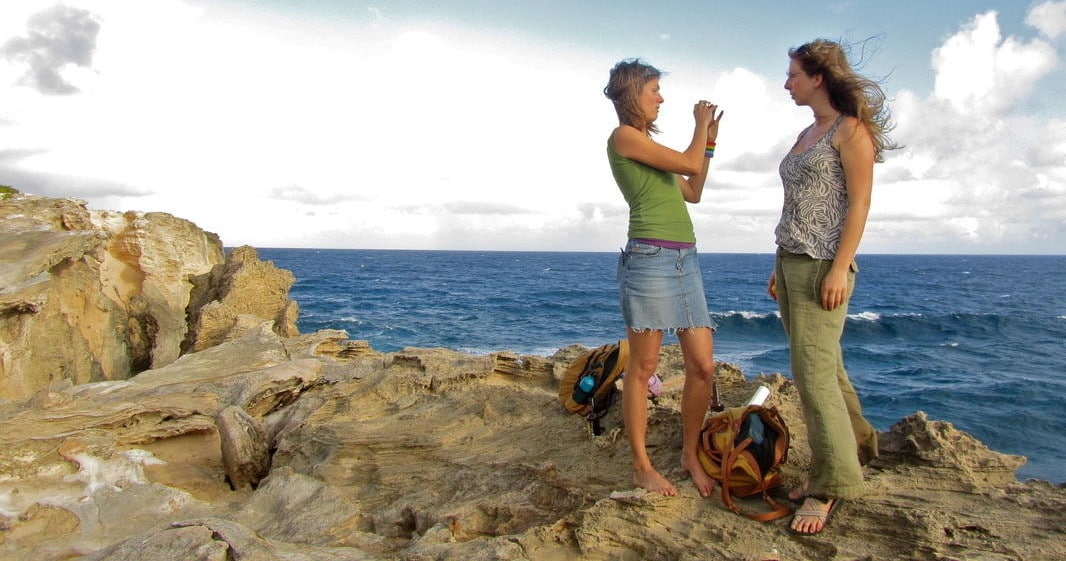 South Shore Coastal Hike to Sea Cliffs | Koloa, Kauai
Calm waters, coves, and pristine reefs await you on Kauai's south shore. Enjoy breathtaking views of the island up close while we take it easy and slowly hike to coastal cliffs, including petroglyphs seen only by this trail near Poipu Beach Park.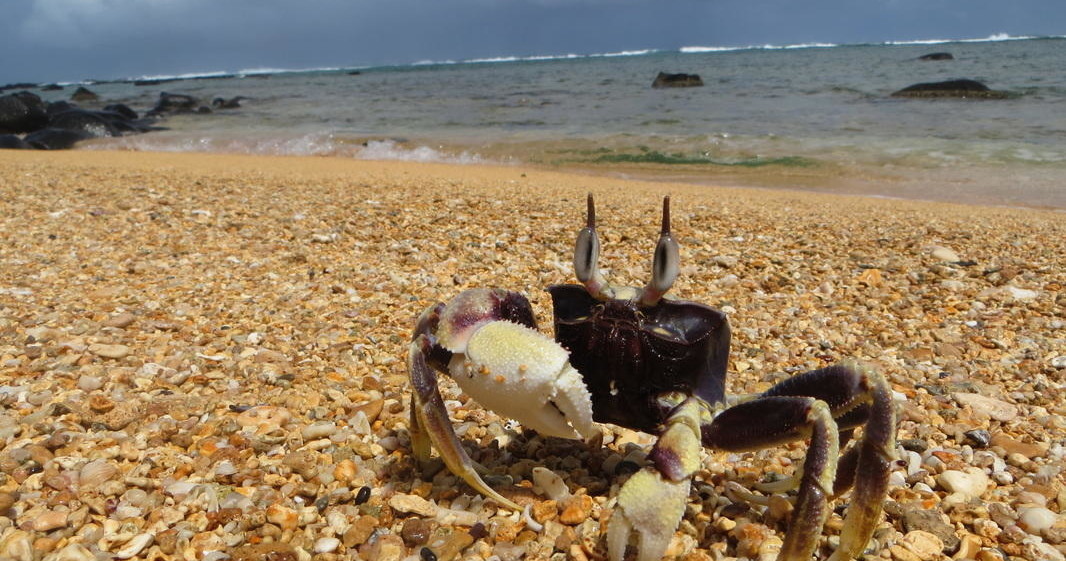 North Shore Coastal Wildlife Hike | Koloa, Kauai
Recommended for those who want a tour along the North Shore of Kauai, this hike is an easy and moderate 3 to 4-mile round trip.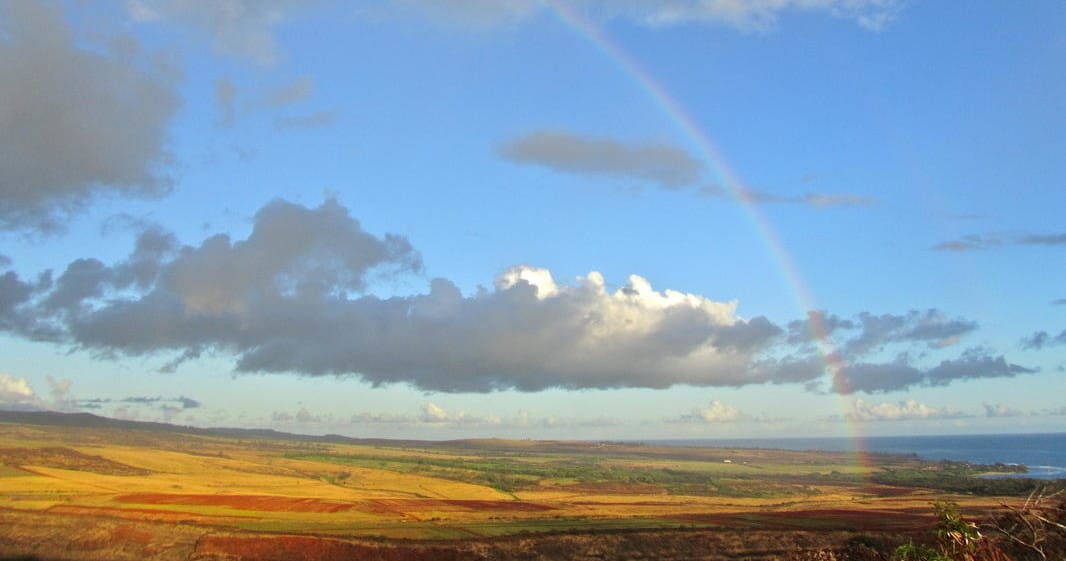 Off The Beaten Track Off-Road – "Mountain Adventure" | Koloa, Kauai
Explore the uncharted landscape of Kōkeʻe State Park at your own pace and hike as long or as short a trail as you want.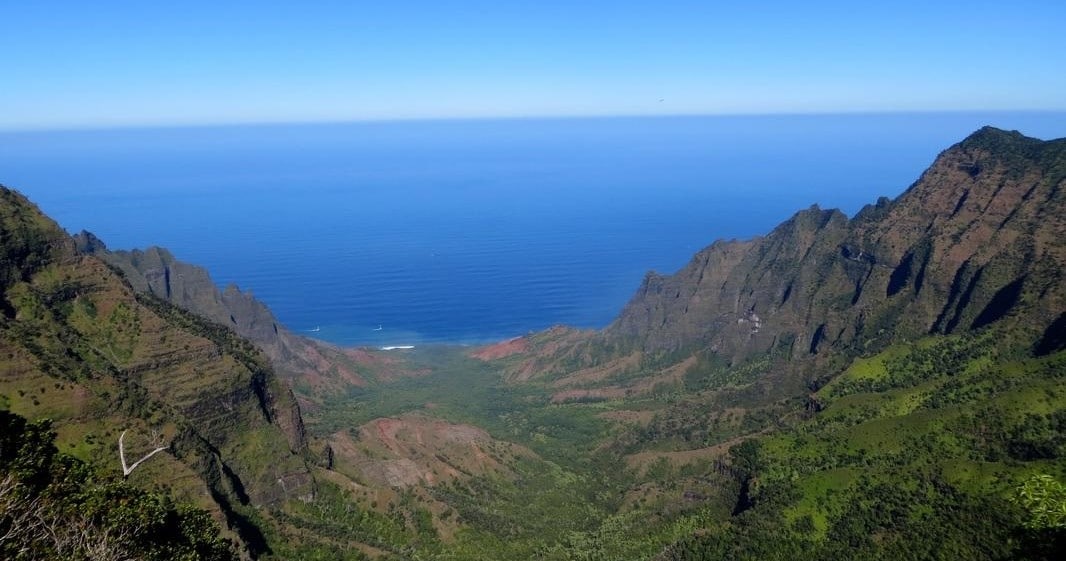 Highlights Tour – Waimea Canyon & Kōke'e State Parks | Koloa, Kauai
Waimea Canyon & Koke'e – Spectacular sprawling canyon and rainforest waterfall rich in early Hawaiian history, natural beauty, and geological diversity; and breathtaking Kokeʻe State Park where trees grow to be five times as old as America!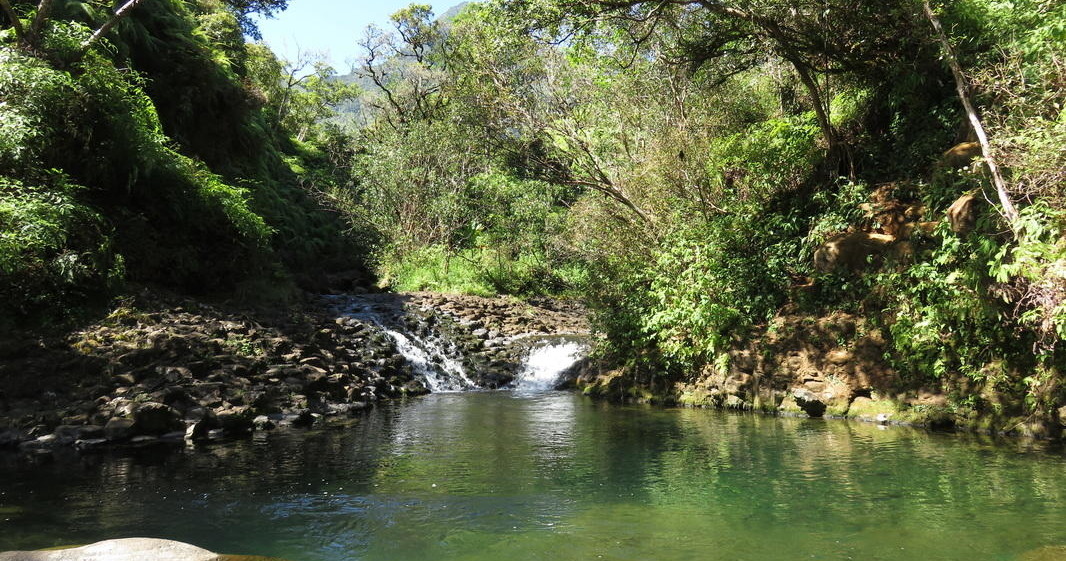 Off The Beaten Track Off-Road – "Jungle Adventure" | Koloa, Kauai
Living on Kauaʻi is a slice of paradise, but if you find yourself stuck out of your comfort zone from time to time, we have the cure for any island malady off The Beaten Track. Hike 0-3 miles in an hour and explore the rugged terrain of one of Hawai`ī's hidden canopies.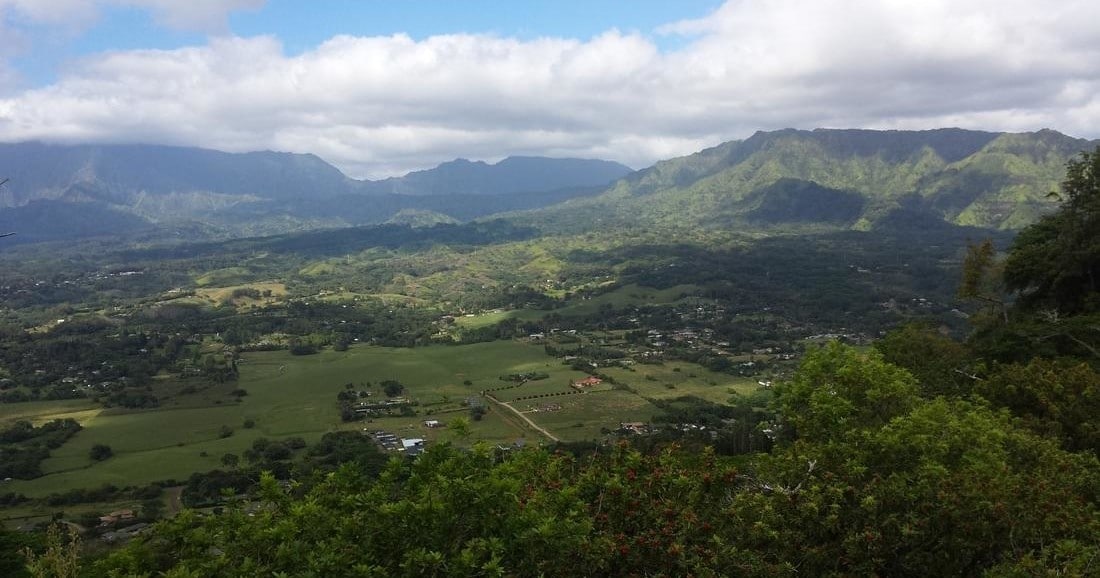 Climbing the Giant: Sleeping Giant Tour | Koloa, Kauai
Earn spectacular panoramic views and a new perspective on this small island with this intense but short 3-hour trek. With majestic cliffs, flowing waterfalls, and turquoise pools all around, you will ask yourself why you didn't sign up for this sooner! You may be what you think – so explore!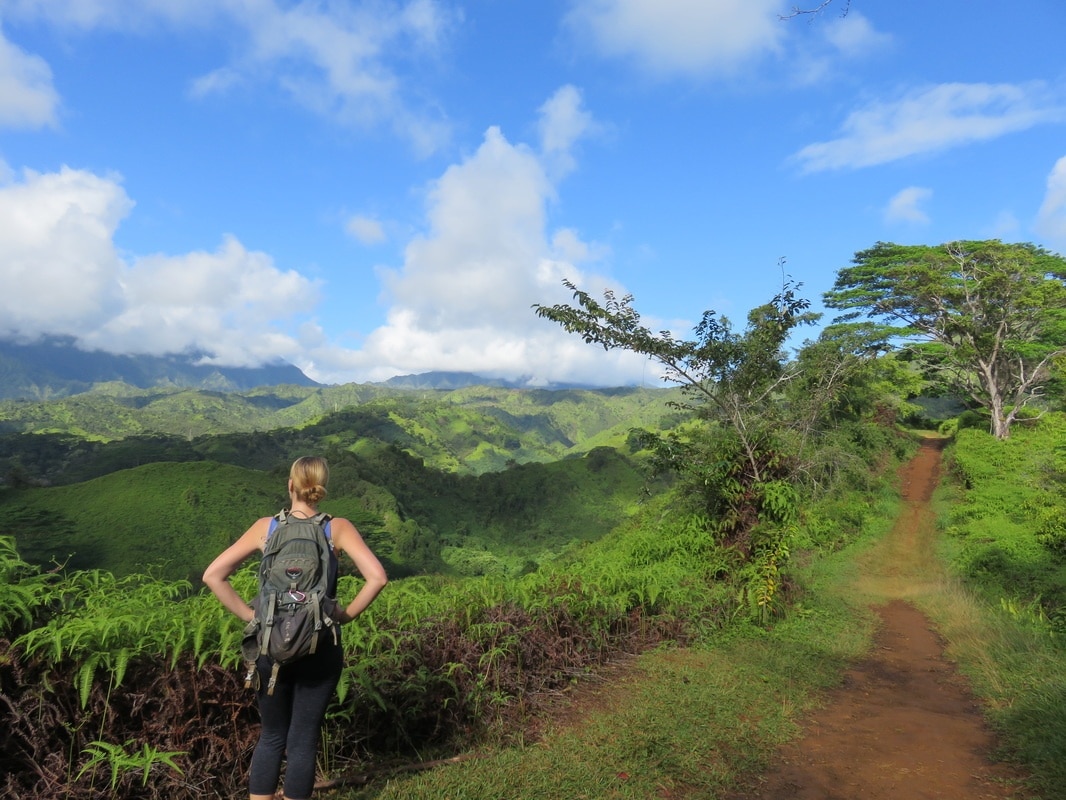 Kuilau Ridge Jungle Trail to Mount Wai'ale'ale Viewpoint | Koloa, Kauai
Picturesque views of the most photographed waterfalls in Hawaiʻi, lush indigenous rainforest, rare plants and animals, cultural significance, and an easy, mostly shaded trail for the whole family to enjoy making this a must-do.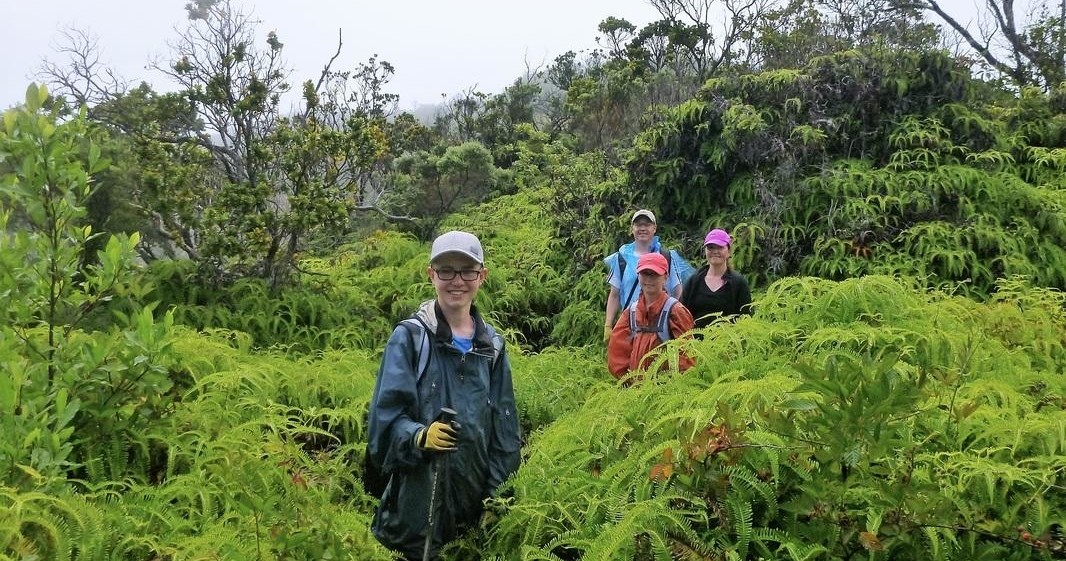 Ultimate Adventure – Waimea Canyon and Koke'e State Park | Koloa, Kauai
We start with a pick-up at the airport, and it's off to discover Waimea Canyon National Park and Koke's State Park.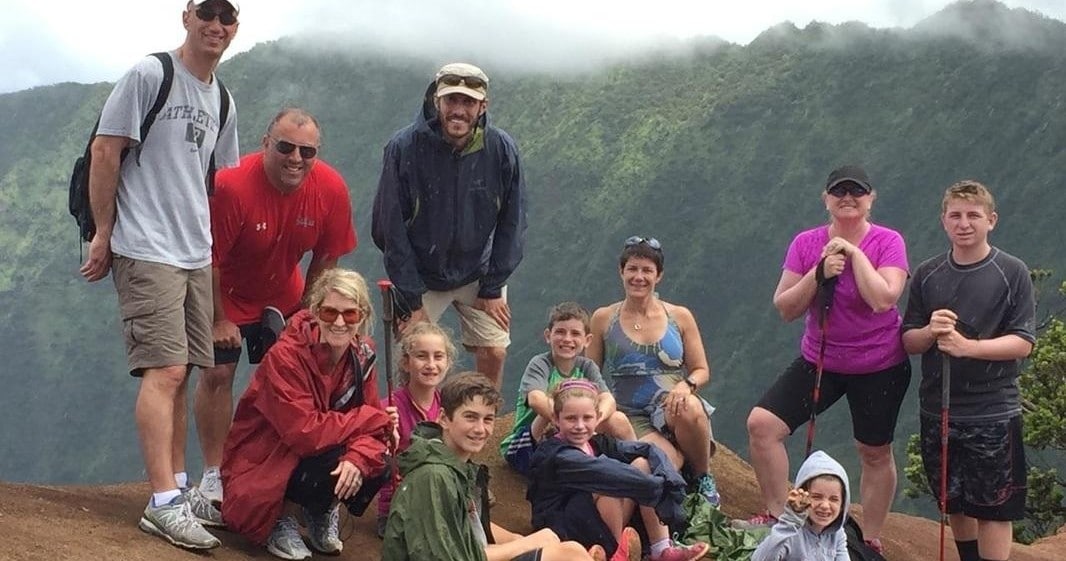 "Choose Your Own Adventure" Tour | Koloa, Kauai
Escape to your very own tropical paradise, Kauai, HI! With tours that cater to your interests and suit your needs, you'll get the time of island life you deserve.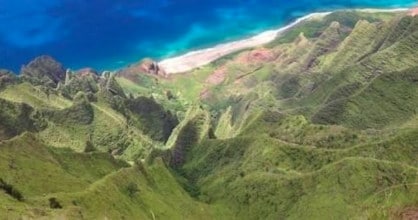 Short & Sweet Adventure | Koloa, Kauai
With incredible views, and new friends waiting to share their stories, this trip will make it feel like you traveled for days, not minutes. Short & Sweet Tour Kauai. Need a vacation?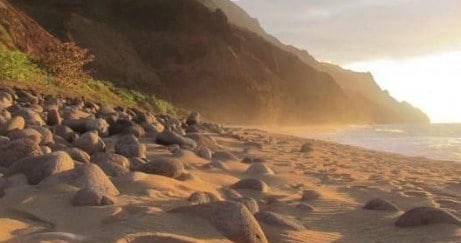 Full-Day Kauaʻi Adventure | Koloa, Kauai
Especially good for people who want a mix of culture, food, and beach time. There's something new for adventure lovers.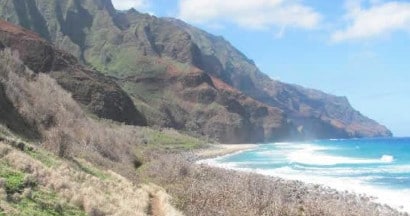 Over the Top Kauai Adventure | Koloa, Kauai
Give it all up and experience the wild side. The great thing about these excursions is that they are a surprising mix of adventure and relaxation, so you'll enjoy the adrenaline rush while also taking in views of beauty none can find on their own.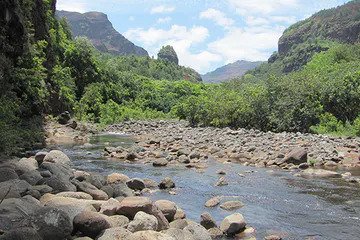 Half-Day Kauaʻi Adventure | Koloa, Kauai
What better way to discover Kaua'i than on this Half-Day Kauai Adventure across the Wailua River, picnicking at Limahuli Garden before climbing and challenging Kalalau Valley, or visiting Na Pali Coast by boat.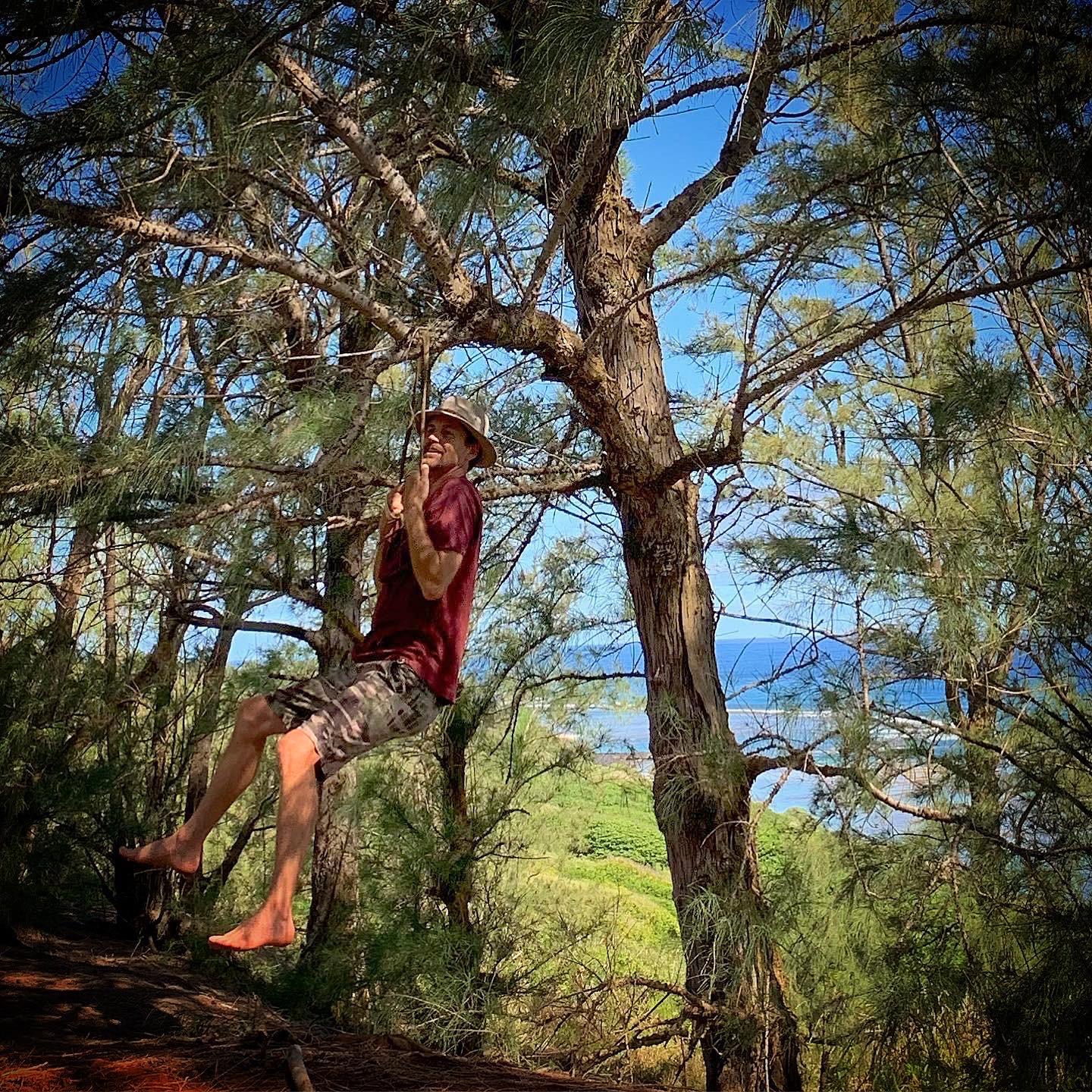 Survival & Life Skills in Nature | Koloa, Kauai
During your day-long break from reality, we'll be teaching you the skills to live off the land in Hawaii with a hike along coastal trails into pristine forests.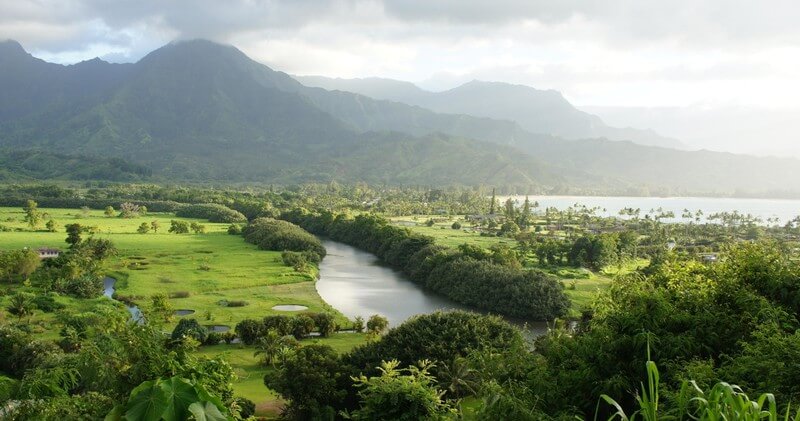 East / North Side Tour | Kapaa, Kauai
East / North Side Tour is a tour company that provides tours on Kauai, Hawaii.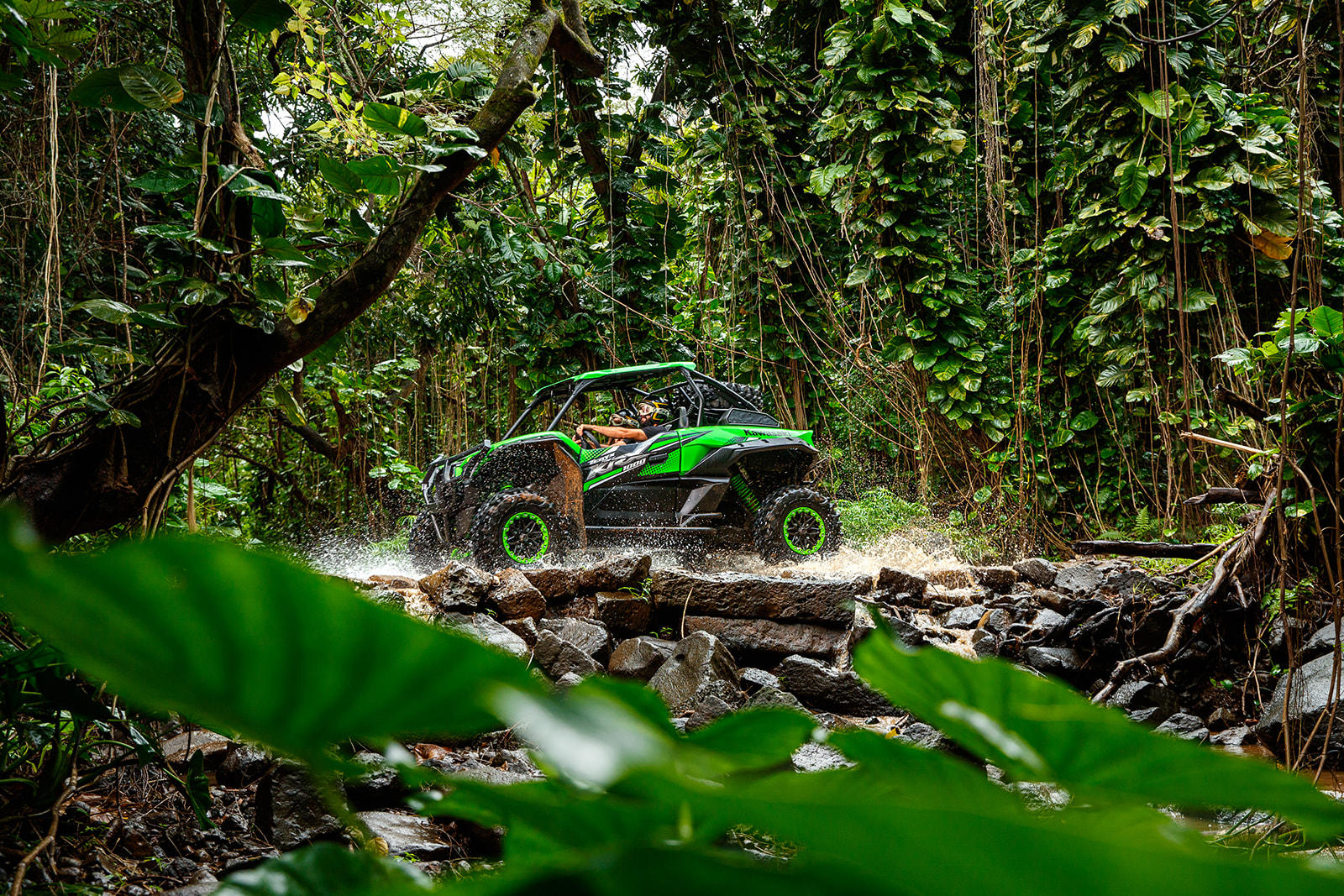 Waterfall Triple Trail Expedition (3 Hour) | Lihue, Kauai
Explore Kauai by mountain bike and meet Hollywood.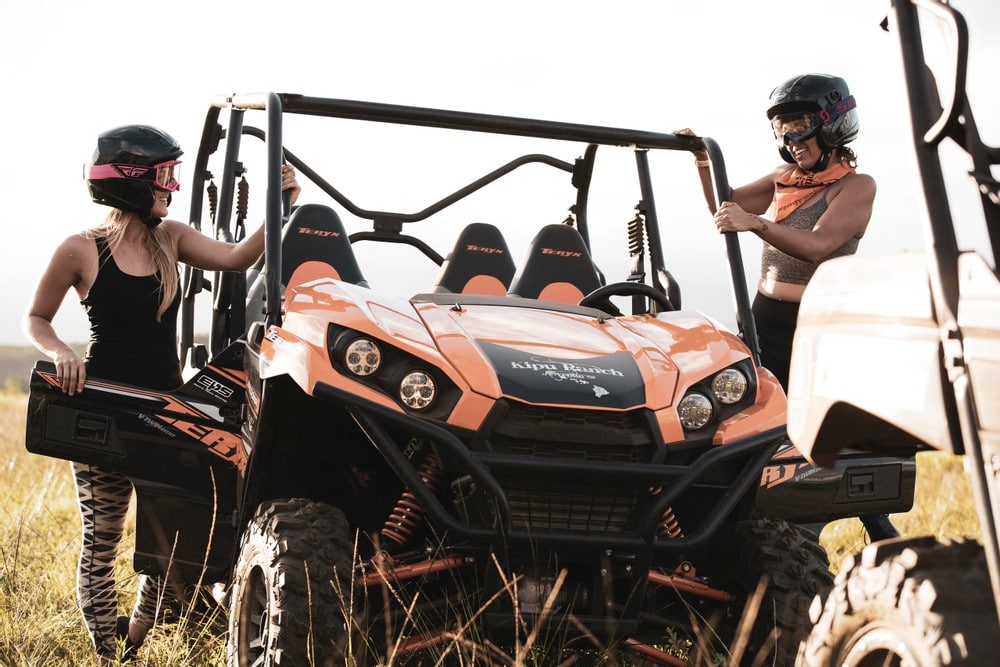 Ultimate Ranch Tour (3 Hour) | Lihue, Kauai
It may not be the ultimate resort vacation, but we're sure you'll find it pretty close.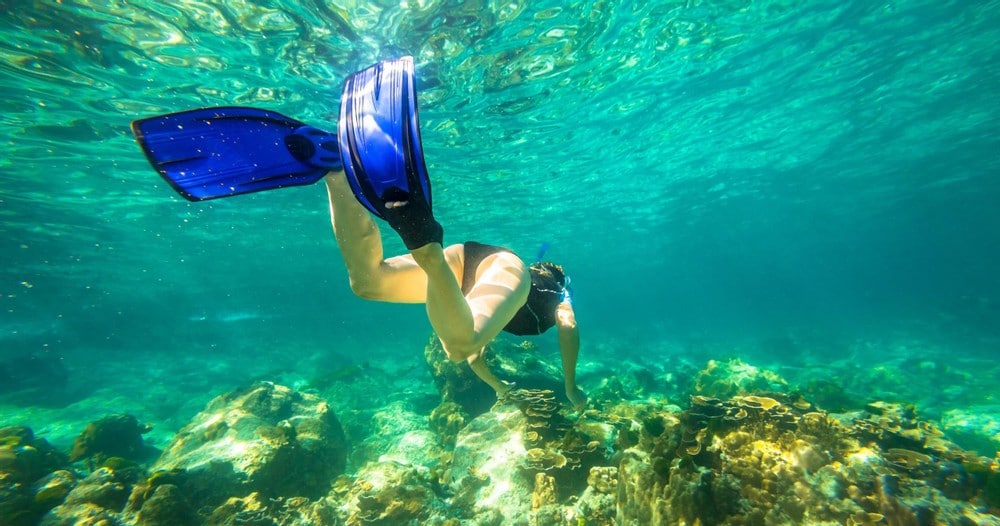 Kauai's Ultimate South Island Zodiac Boat Snorkel Adventure | Koloa, Kauai
Escape from your daily grind and enjoy the lush South Coast of Kauai.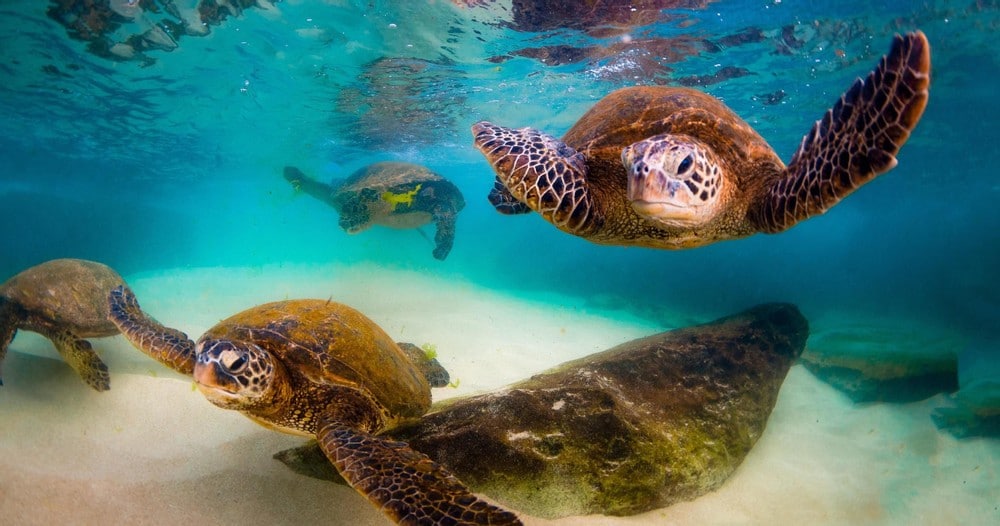 Kauai's Ultimate Guided Shore Snorkeling Adventure SOUTH | Koloa, Kauai
Our Kauai Guided Shore Snorkel takes you on a 2 hour guided snorkel with a certified dive instructor.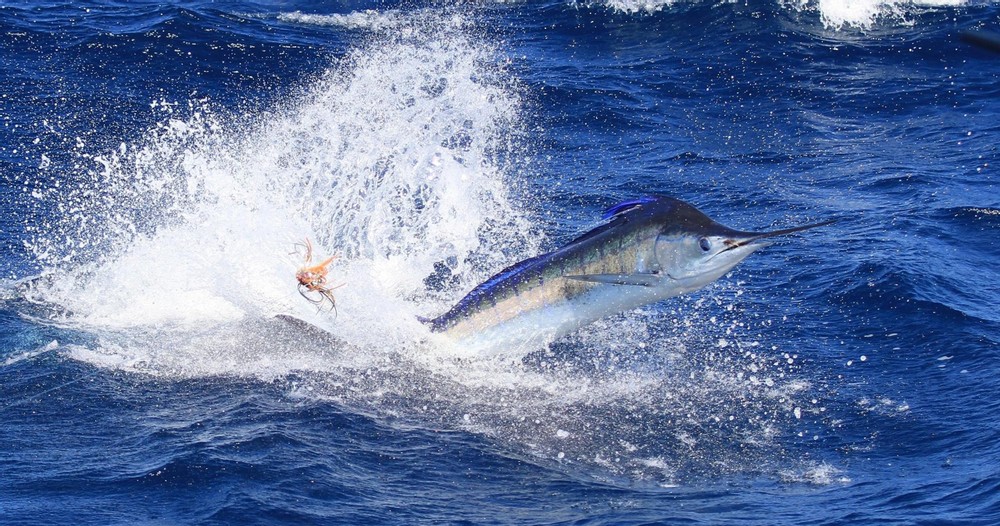 Private Fishing Charter on 45ft Vessel 'Grander' | Lihue, Kauai
Apex Charters is the ultimate fishing and whale watching experience.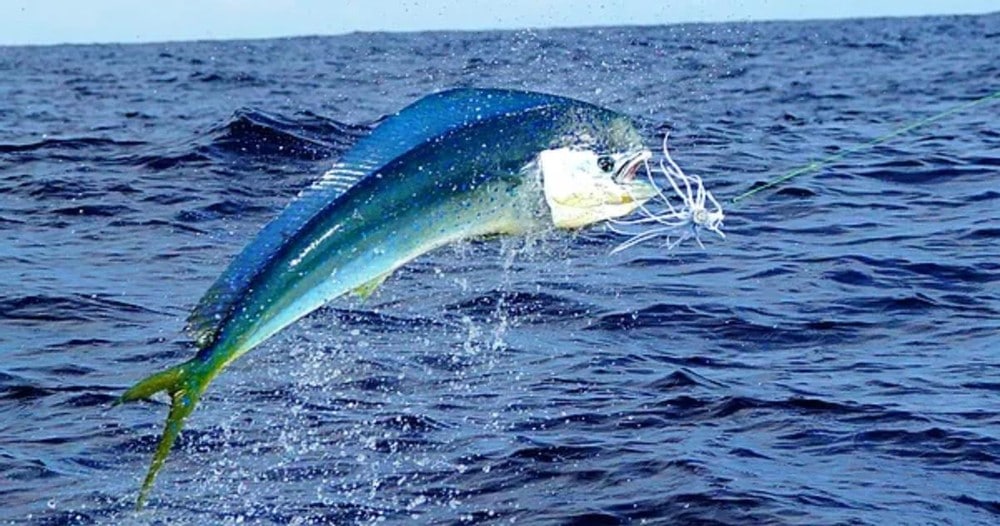 Shared Charter on 45ft Vessel 'Grander' | Lihue, Kauai
Why spend a long time on one fishing charter when you can share it with friends and family, all while still doing what you love?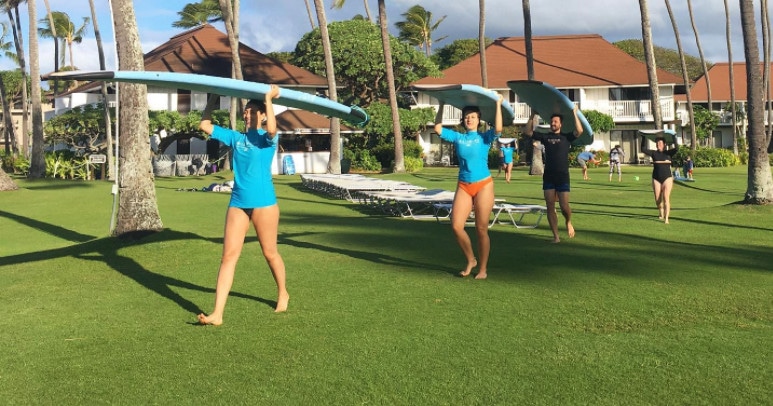 Group Surf Lesson | Koloa, Kauai
Get hands-on instruction for beginners without any fuss or long learning curve.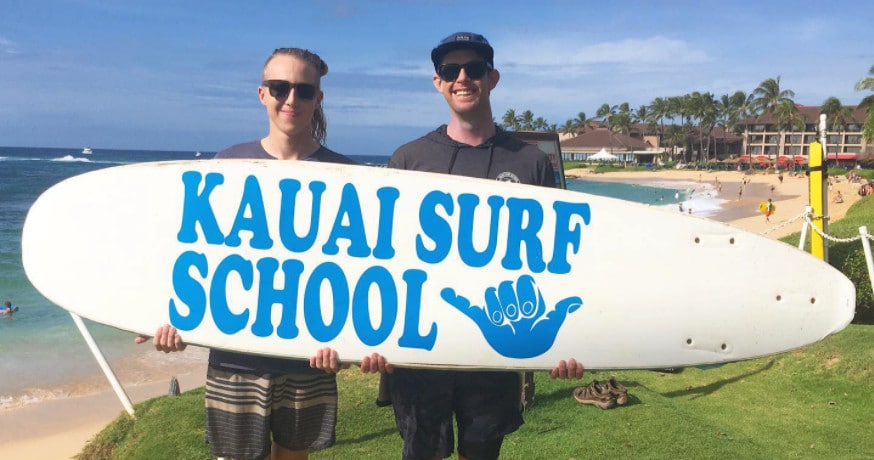 Private Surf Lessons | Koloa, Kauai
Private lessons are the perfect lesson option for someone looking for one-on-one surfing instruction with a professional coach.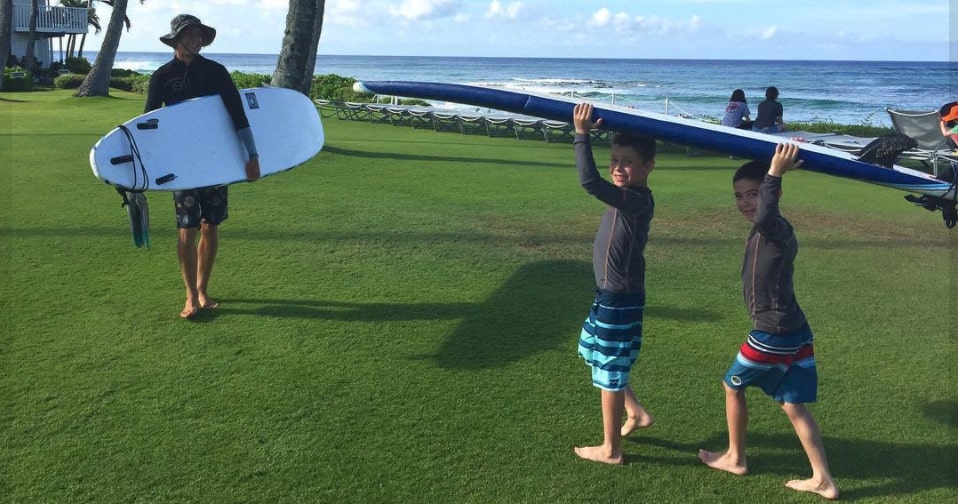 Kids Private Surf Lessons | Koloa, Kauai
It's the best surf lesson you'll ever have, and it will be over before you know it. You can choose to go if you are private or semi-private, and we'll equip you with everything you need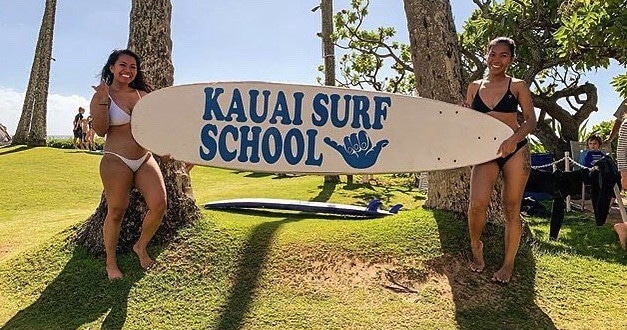 "Da Trio" Surf Clinic | Koloa, Kauai
At Da Trio surf clinic, we guarantee to make your visions of epic waves and salty breezes a reality.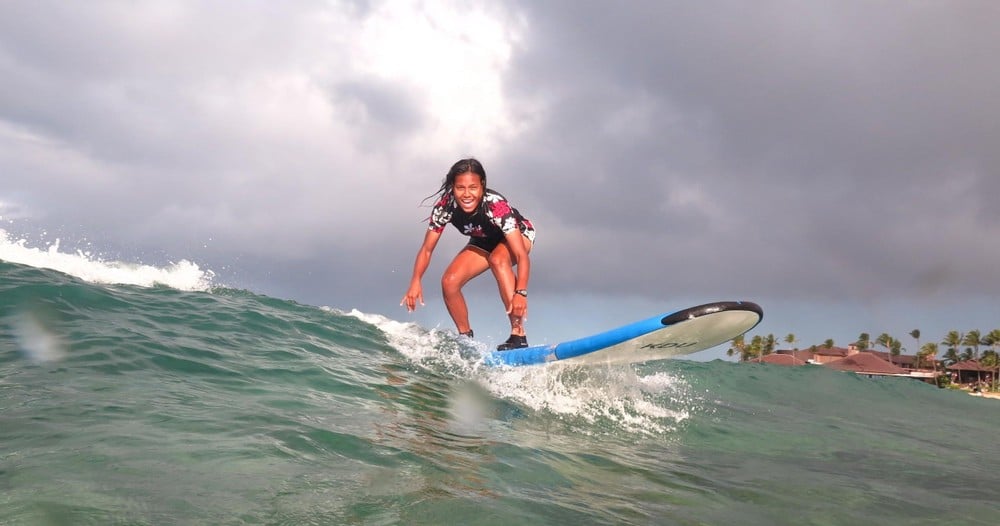 Kauai's Ultimate Private Surf Lesson Sheraton Kauai Resort | Koloa, Kauai
With hours to spare to learn all the essentials of surfing from Hawaii's seasoned pros, we make it easy for you and your family to get up on the board and ride that wave in no time. All lessons start with a short land lesson on surf basics as well as ocean safety. Attending this lesson has never been easier!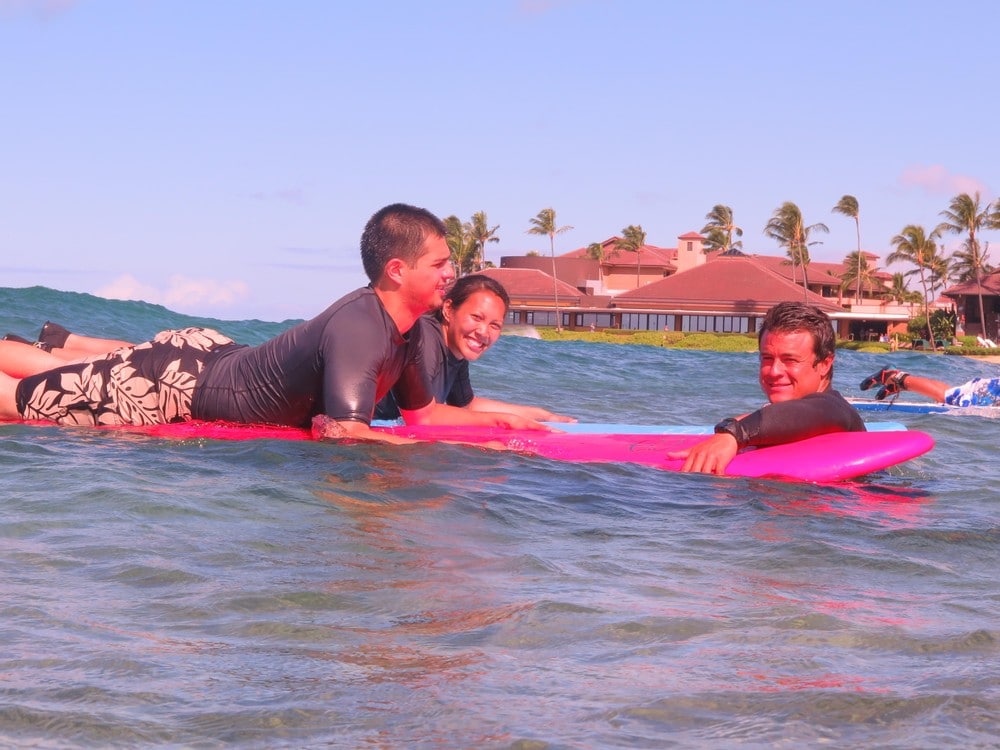 Kauai's Ultimate Semi-Private Surf Lesson Sheraton Kauai Resort | Koloa, Kauai
Kauai's Ultimate Semi-Private Surf Lesson lets you experience the thrill of surfing in the company of an experienced instructor. Our instructors know all about Hawaiian Style Surfing — find out what it takes to keep balance and become a pro with a semi-private lesson.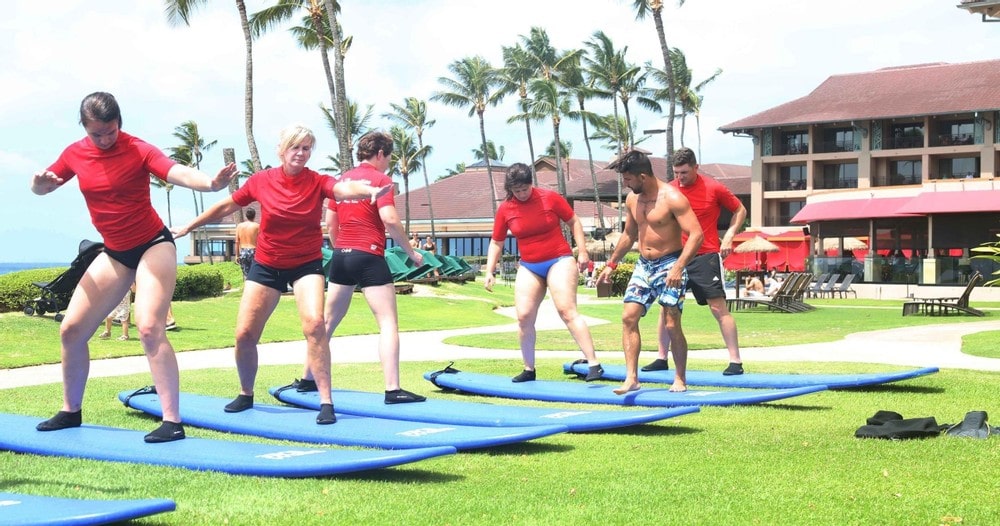 Kauai's Ultimate Group Surf Lesson Sheraton Kauai Resort | Koloa, Kauai
Includes land lessons, gear, and boards for any level beginner in the water with four students. Surf lessons are suitable for beginners and offer many different times to learn.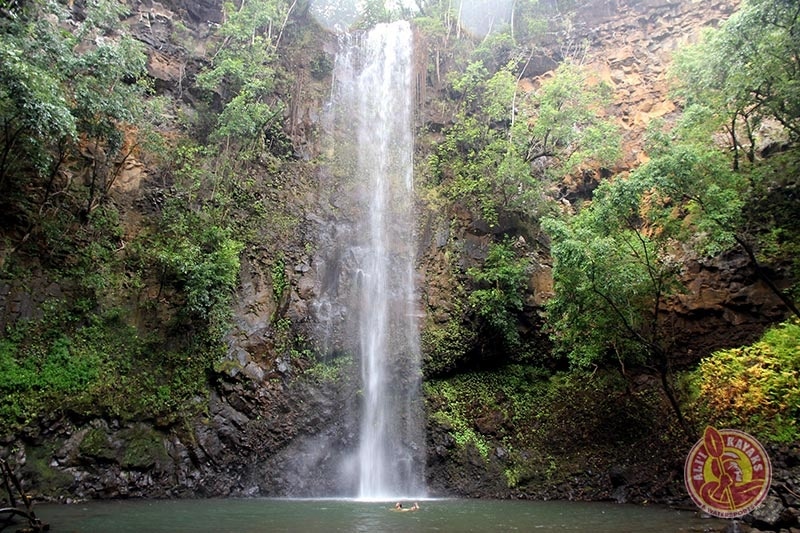 Secret Falls Kayak & Hike Tour | Kapaa, Kauai
We are unique because we offer kayaking, hiking, and biking tours to give you a more diverse experience.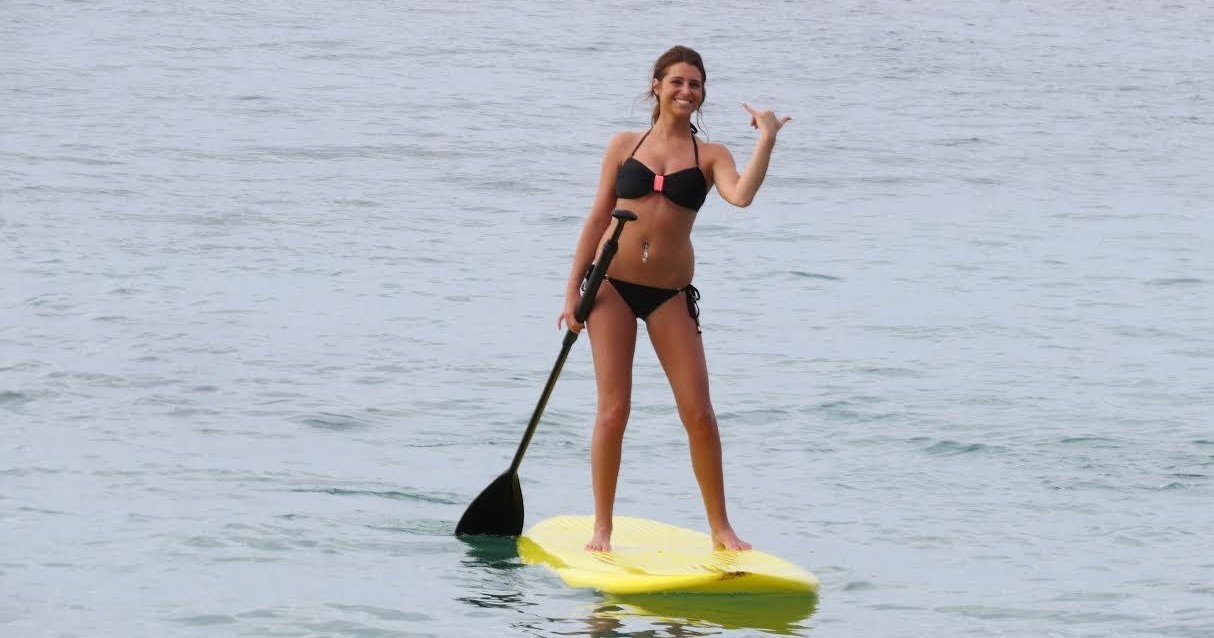 Stand Up Paddle lesson | Koloa, Kauai
Our lesson instructors are all very experienced in stand-up paddling and will have your whole family hooked before the day is done.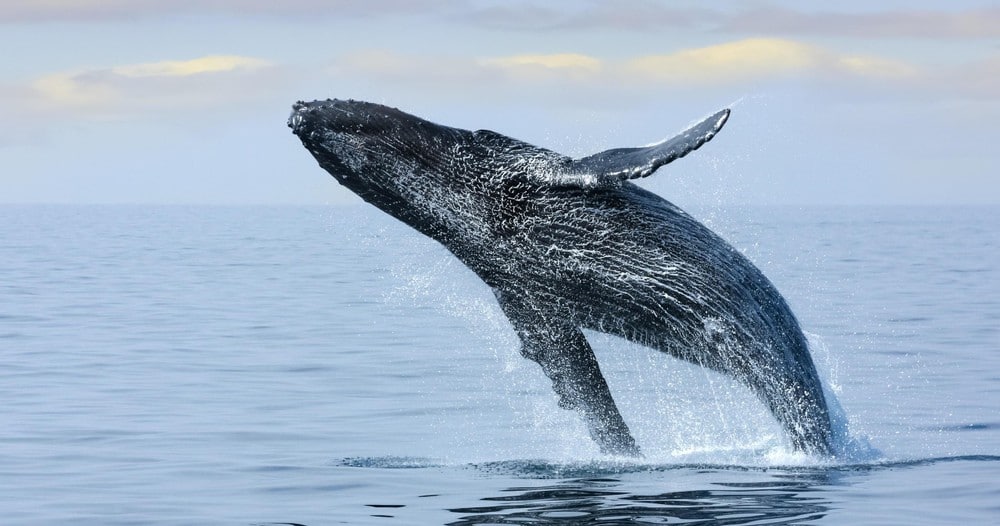 Kauai's Ultimate Whale & Dolphin Zodiac Boat Adventure | Koloa, Kauai
Kauai's Ultimate Whale and Dolphin Zodiac Boat Adventure is everything you imagine when daydreaming about the glorious water life in Hawaii, with a twist.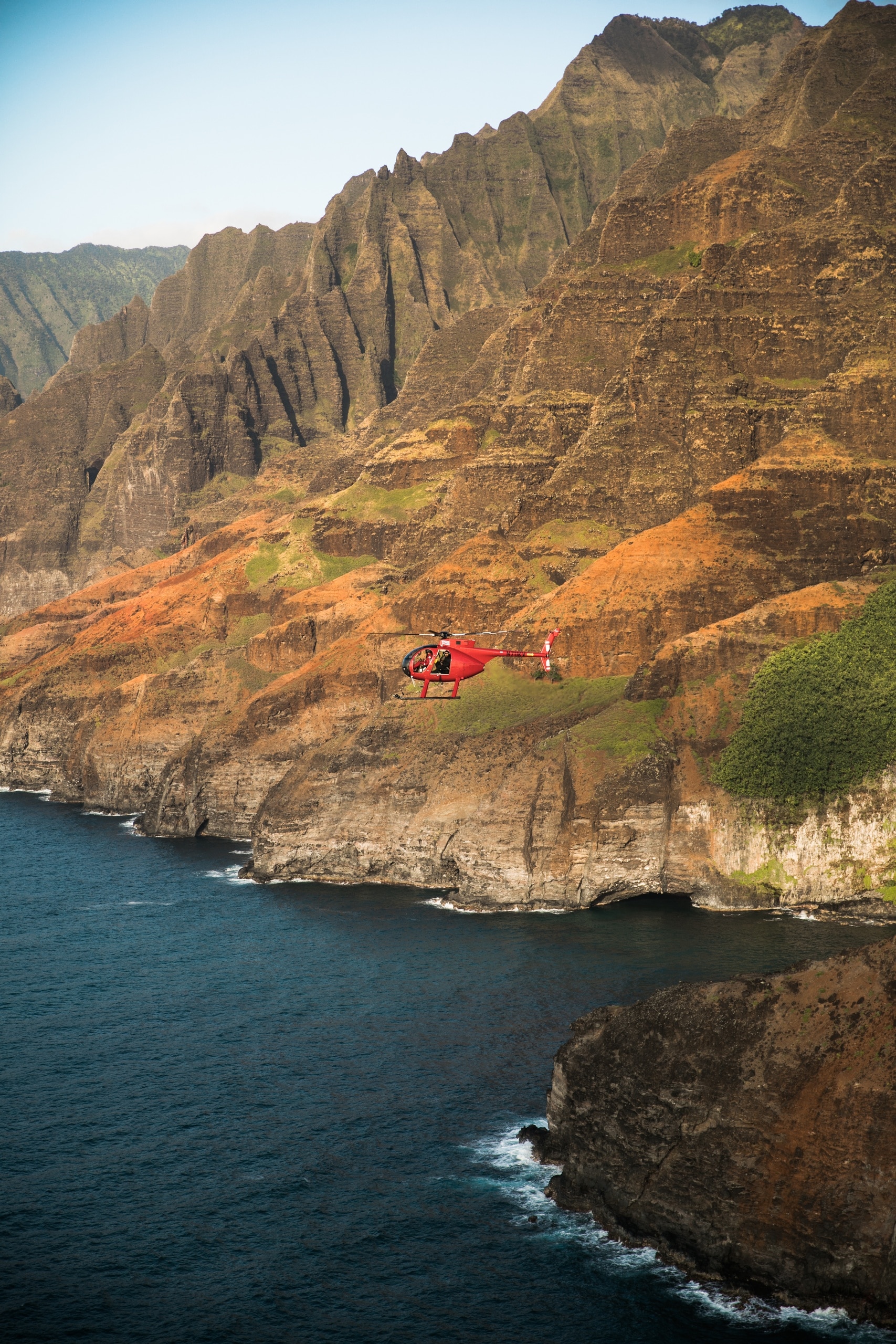 DOORS-OFF ADVENTURE | Lihue, Kauai
Make this your next summer adventure. From coast to coast, explore some of Kauai's most gorgeous views from the epicenter of tourism

The Kauai Experience| Lihue, Kauai
Take a step back from everyday life and into paradise on this Kauai Experience tour.

Photography Flight | Lihue, Kauai
Maximize your Hawaii escape by flying over islands and mountains with your savvy pilot, who will teach you about the best spots to fly for photos.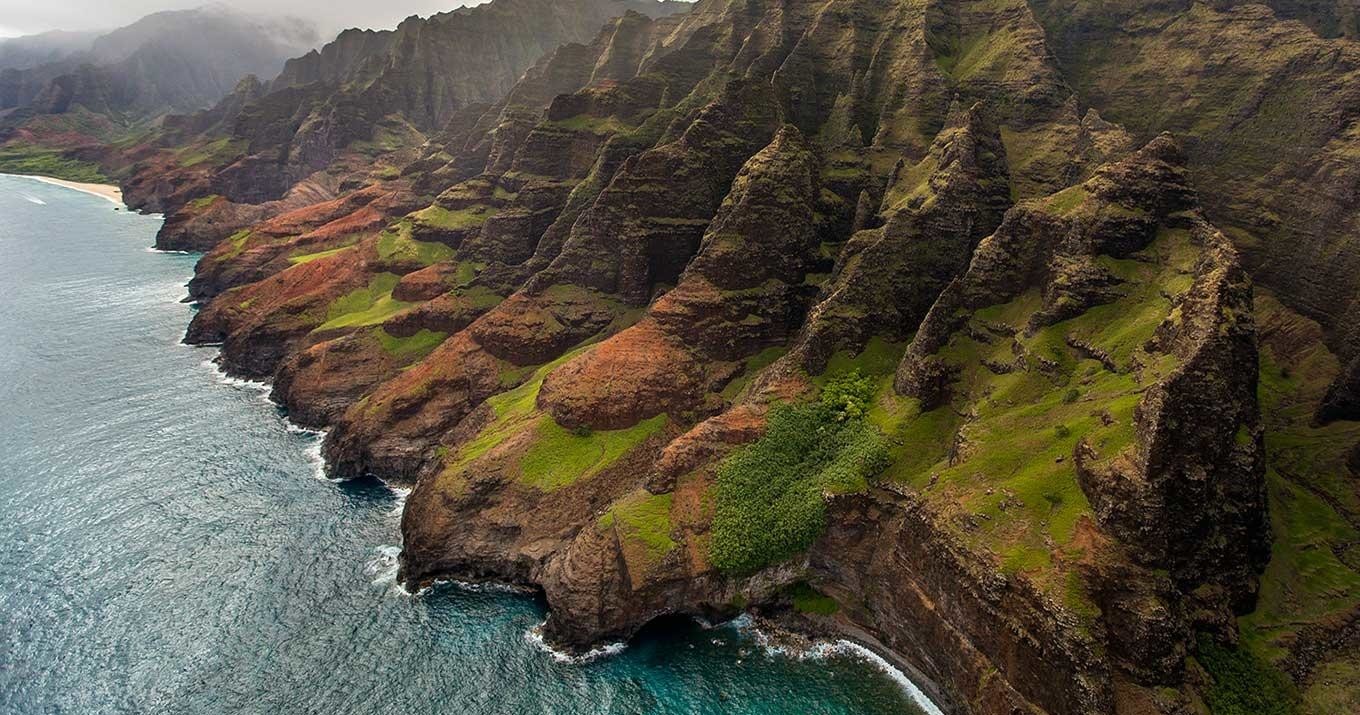 Kaua'i Airplane Tour | Lihue, Kauai
A Kauai Air Tour: Photographic view of Konahuanui, the tallest mountain on the Hawaiian islands and Coconut Island in Hanapepe Bay.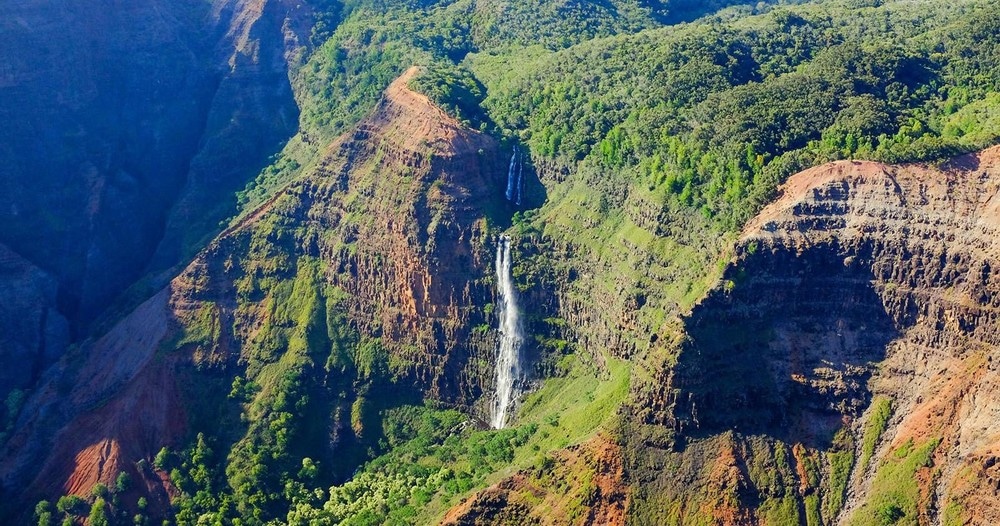 Kaua'i & Ni'ihau Airplane Tour | Lihue, Kauai
When you're not giving your feet a break, stretch them out in the air as you get an aerial view of Kaua'i with this 90-minute airplane tour.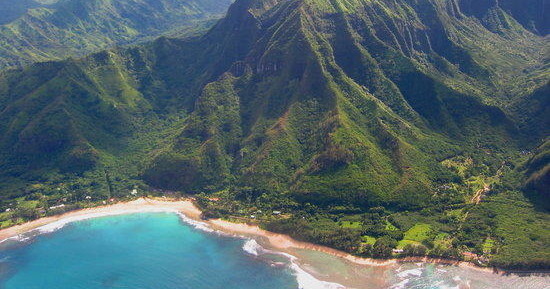 Custom Air Charter | Lihue, Kauai
Our time is valuable, and we know yours is too! That's why our one-of-a-kind Custom Air Charter service gets you where you need to be with just as much speed and entitlement.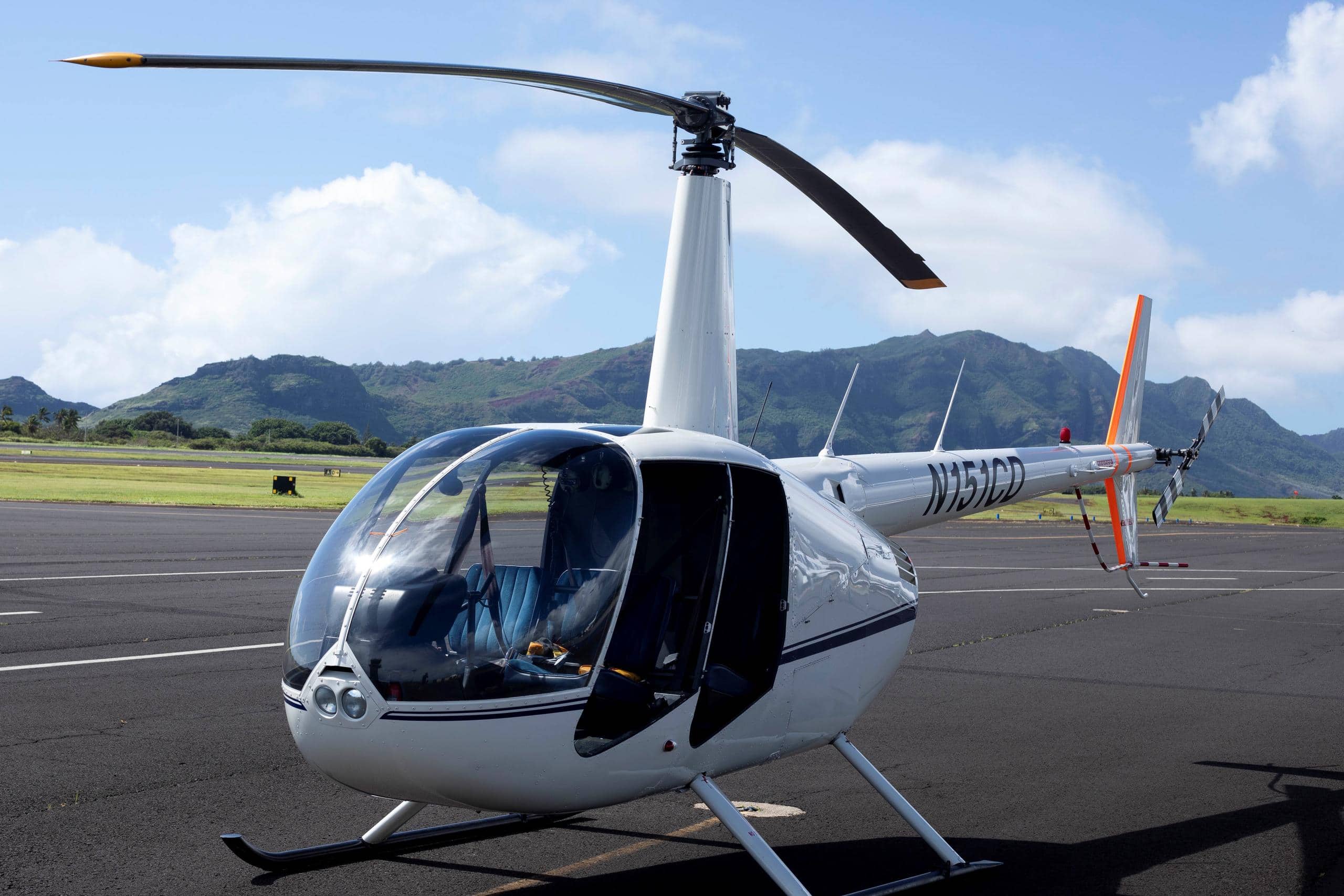 Kauai Helicopter Tour | Lihue, Kauai
Kauai's most beautiful geographical wonders are inaccessible by roads or trails and can only be viewed from the air!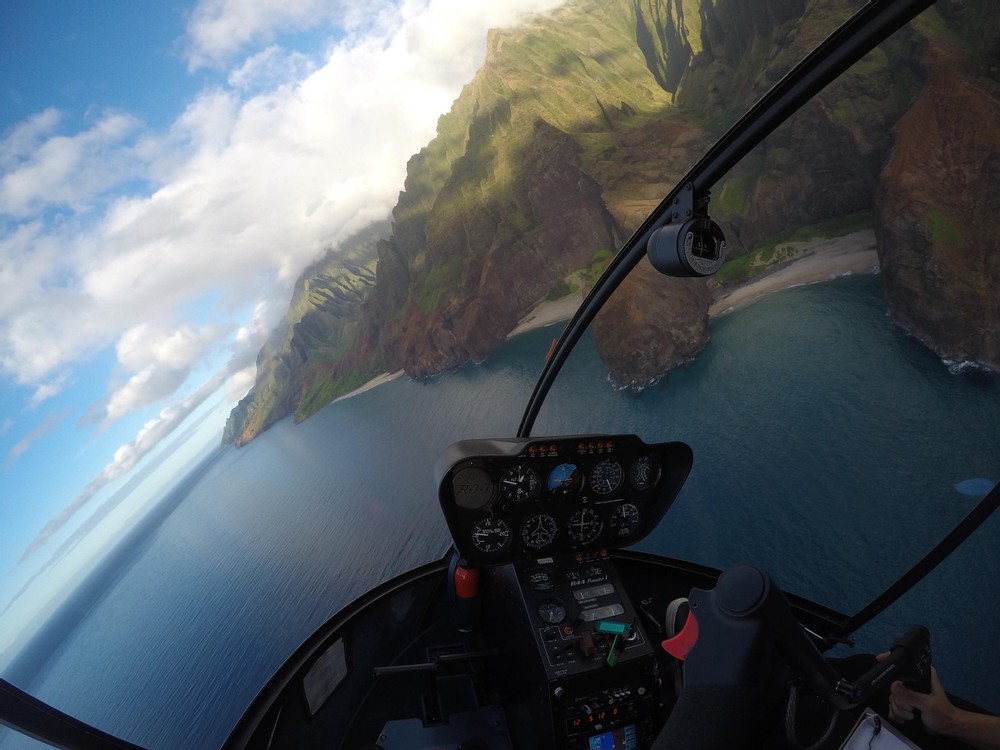 Kauai Helicopter Photo Flights | Lihue, Kauai
Attending all of your photography needs, we offer various tours every day to ensure that you get plenty of time to capture those breathtaking shots in Kaua'i's lush countryside.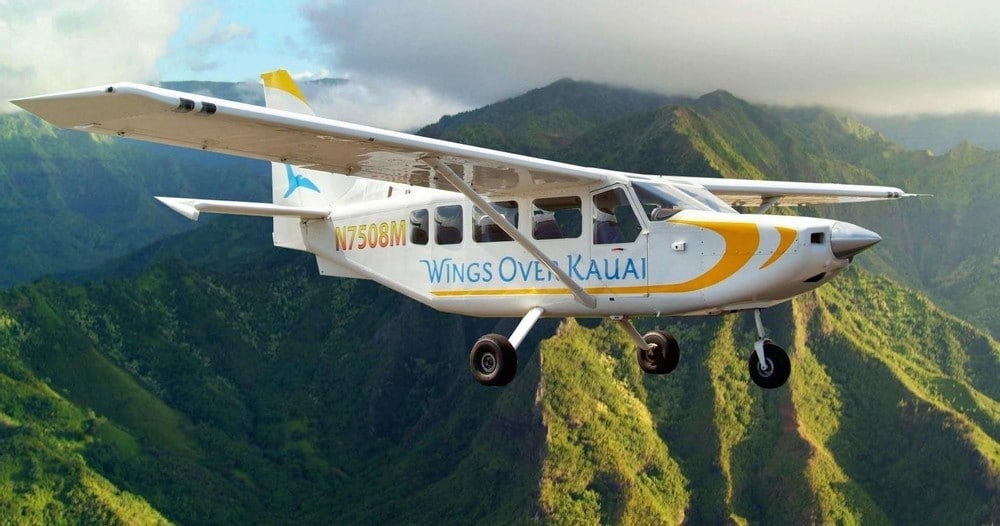 Kaua'i Airplane Tour | Lihue, Kauai
Fly in and out of the best airport on Kauai for scenic flights. Book with us now, and we'll get you there pronto.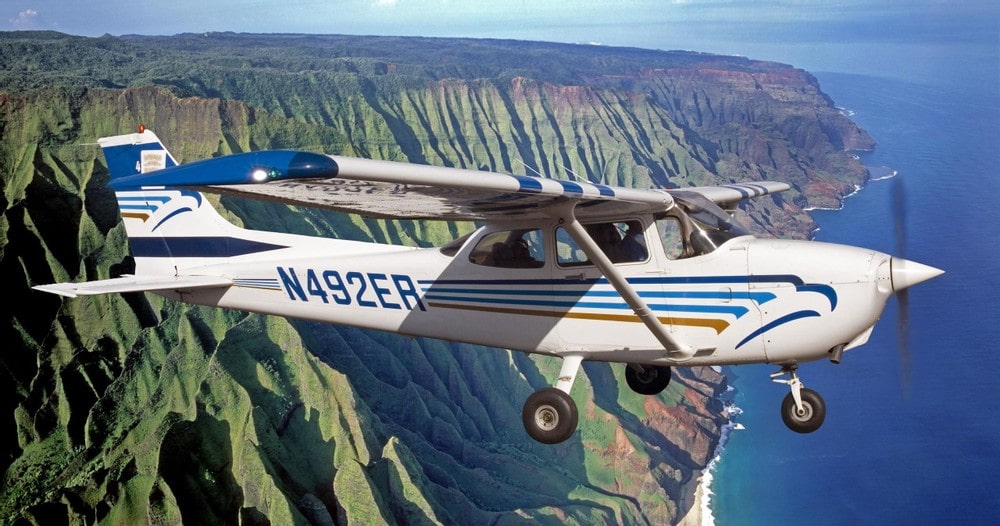 Cessna | Lihue, Kauai
Every island has its personality, and your perfect Kauai destination is waiting for you!
Kauai is known for its beautiful natural scenery, and the luaus are no exception. Whether you're looking to party with a large crowd or enjoy yourself solo on an island of blissful solitude, these Kauai Luau celebrations have something in a store that will suit your needs.
Get ready for a night of music, dance, and fun with Kauai's most famous luau. Live performances by top Hawaiian musicians will be sure to get your toes tapping! Attendees can also enjoy sweet treats from island vendors or take part in tropical limbo competitions while they're waiting on the next setlist changeover.
Kaua'i has been called "The Garden Isle" because it offers something different from any other place: pure paradise found within lush jungles that seem straight out of Jurassic Park; white sand beaches where waves gently break against sun-warmed rocks like giant hands reaching down invitingly amidst an endless blue sea.
For those looking to get away from it all, Kauai Tours is an excellent choice. You'll be able for a relaxing vacation in one of Hawaii's most spectacular destinations while still experiencing some adventure and exploring different parts off the map!
A day with us starts by meeting at our pick-up location, where you can explore what island life has available before heading out on any tours that interest you or kick back into town if needed. We're flexible enough, so there should always be something fun happening, whether it's snorkeling over black coral reef swims along homemade waves near Hanalei Bay which looks stunning during sunset, then being treated like nobility afterward after tasting delicious local food prepared especially for you.
Popular Kauai Luaus
Luau Kalamaku – Kilohana Plantation
Kauai Luaus is an annual festival that takes place on the island of Kaua'i. The highlight? Kalamaku luau, which means fire dancer in Hawaiian. Kauai Luaus is a must for those who love the Hawaiian culture. The luau Kalamaku provides an authentic experience with music, dancing, and fire that can't be forgotten. A night out at Kilohana Plantation will leave you feeling like royalty with their delicious food served up just right on site from local farmers' markets new every day of your vacation – what better way to enjoy Hawaii?
The people of Kauai know how to have a good time! The Luaus in the area are known for their spectacular luaus and great food, and beautiful scenery. A recent addition, Kilohana Plantation offers customers one-of-a-kind plantation tours as well as authentic Polynesian dancing performances that will leave you feeling like an old pro (or at least someone who knows some basic hula). Enjoy these exciting adventures while sipping on your favorite drink served up fresh from nearby coconut trees, whether by land or water. The location will enchant you as soon it appears in front of our eyes; we see lush green mountains covered by coconut palms alongside an endless sea. The Hawaiian culture shines through when entering this historical plantation house made entirely from stone which dates back to 1876, where dinner has been served every night since then without exception – do not miss out.
For an actual, island experience book your tickets for the luau at Kilohana Plantation. This event brings you to one of Kauai's most unique and picturesque locations, where festivities are set in an antebellum-style home with lush tropical plants as backdrops throughout all rooms! The menu features tasty treats like pig's feet soup or Hawaiian chicken karaage together with other traditional favorites such as Portuguese macadamia nut grilled lobster tail served over coconut rice boiled greens tossed into our homemade red sauce made from local tomatoes grown on their vineyard next door, which offers tours too if that interests you even more.
Smith's Tropical Paradise Luau
Luaus in Hawaii are a celebration of culture, tradition, and life. Smith's offers authentic Polynesian dance performances complete with fire dances and cultural demonstrations on the art form known globally for its expressive music. It will make your event an unforgettable experience you won't want to miss out on. Smith's Tropical Paradise offers Kauai Luaus, where guests can dance and sing together as they enjoy Island cuisine prepared by expert chefs in an atmosphere of peace and tranquility on the beach at sunset or morning hours high above Napili Bay.
Smith's Tropical Paradise Luau is a must for all you Hawaii vacationers. The food, drinks, and entertainment are top-notch. A fun way to end your day in paradise – Kauai luaus make it easy with their great deals on delicious appetizers like spam musubi or halo-hatch salsa while still providing excellent quality cuisine such as grilled beef tenderloin medallions over bok choy rice pilaf topped off by fresh creamyHAWAIIAN style ice cream finished just right from the island that never sleeps (except when we have our annual heatwave).
The perfect way to embrace Kauai's island culture, Smith's offers a variety of luaus emphasizing the traditional. Choose from Kalua pig or beef BBQ ribs served alongside macaroni salad and cornbread. At the same time, you enjoy music performed by talented musicians, both new converts like myself and locals who have been practicing their craft for years! If you're looking for a luau in the pacific, Kauai is your place. Smith's Tropical Paradise Luaus offer Polynesian-style entertainment with dancing and hula dancers as well as delicious island food. Kauai is the ultimate destination for a luau. Enjoy an evening of sharing and traditional Polynesian dances while listening to storytelling with Smith's Tropical Paradise Luau!