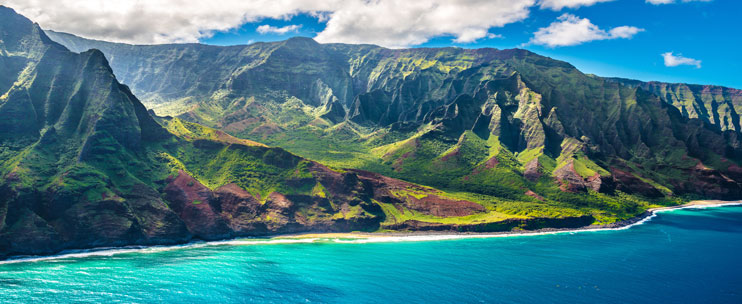 Kauai tours are an excellent way to visit Kauai. The island offers a sense of wonder and natural beauty that will fill your heart with joy as you explore its many sights, from waterfalls in Waimea Canyon down Puna's coastlines where waves break against volcanic rocks below.
The Kauai Luaus is a unique opportunity to experience the beautiful island and an unusual and exciting way of life. These luaus are more than just parties; they're elaborate celebrations with storytelling traditions from ancient times that teach essential lessons on how to treat one another and ourselves for future generations.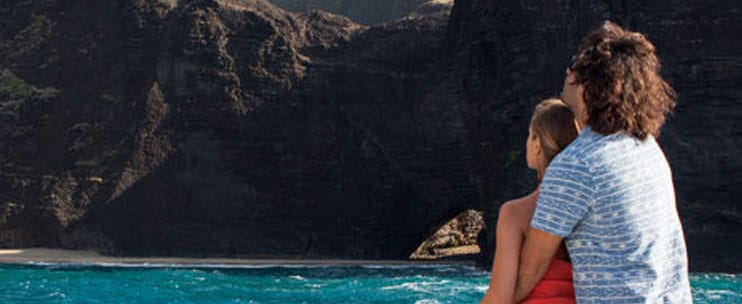 Na Pali Sunset Cruise with Holo Holo Charters
See the Na Pali Coast with 4,000-foot cliffs backdrop
Chance to see marine lives including humpback whales and sea turtles
Hot buffet dinner with refreshing island-style beverages
Watch the sunset illuminates hues of oranges and red to the clear Kauai waters
Sunset champagne toast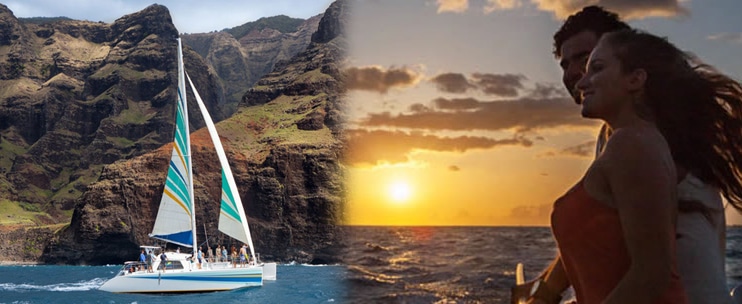 Sightseeing with Holo Holo Na Pali Sunset Sail
See the Na Pali Coast with 4,000-foot cliffs backdrop
Chance to see marine lives including humpback whales and sea turtles
Hot buffet dinner with refreshing island-style beverages
Watch the sunset illuminates hues of oranges and red to the clear Kauai waters
Sunset champagne toast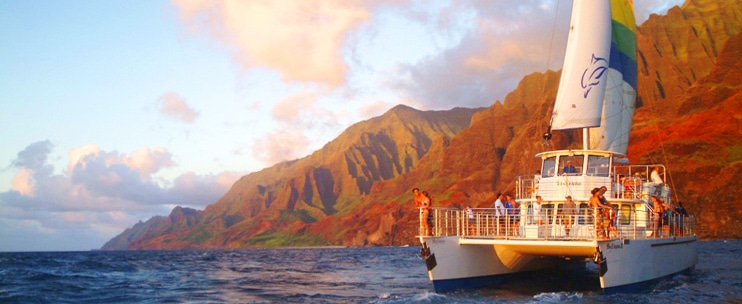 Blue Dolphin Charters: Na Pali Sunset Dinner Cruise (with Luau-style Buffet)
Sail along one of the most beautiful coastlines in the world, the famed Na Pali Coast. This Kauai sunset cruise also includes a delicious luau-style buffet dinner that will be served on board.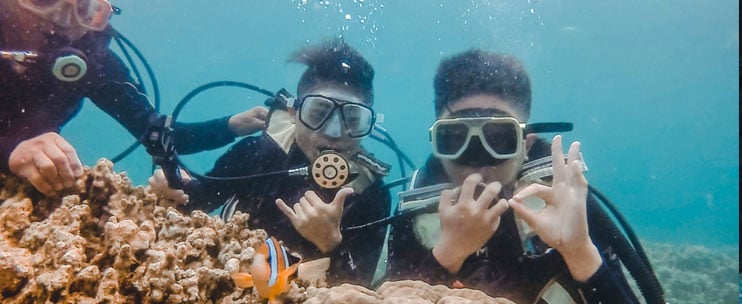 Snorkel and Scuba Dive Dinner Cruise Aboard Blue Dolphin Charters
The set up for dinner is comparable to a restaurant: comfortable seats, accommodating service crews, and spacious tables. But dining aboard a sailing vessel with spectacular views on sight and a unique light from the sunset, it's a different story.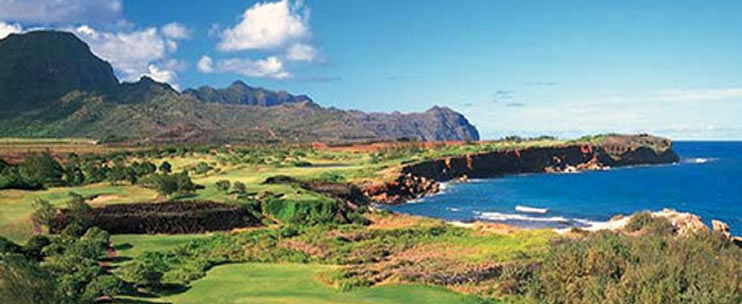 Poipu Bay Golf Course
Not just the obstacles but also the striking views that Poipu Bay Golf Course offers will challenge you even if you are a pro. Side by side Grand Hyatt Kauai Resort and Spa on the sunny southern shore of Kauai, this golfing ground lets you enjoy rich emerald mountains as a backdrop. Did you know that Poipu Bay is designed from a rolling plateau, eight stories above the Pacific Ocean?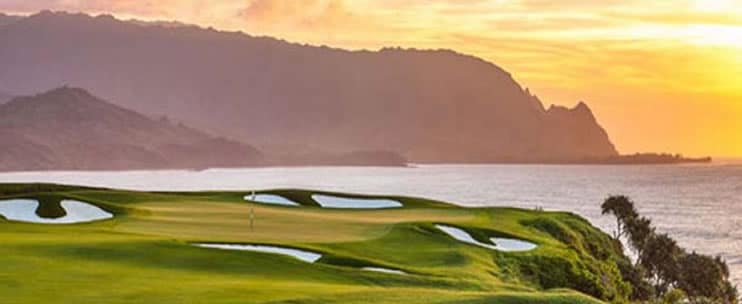 Princeville Makai Golf Course
One of the most stunning golf courses in the world is Princeville Makai, Architect Robert Trent Jones Jr's masterpiece located in Kauai.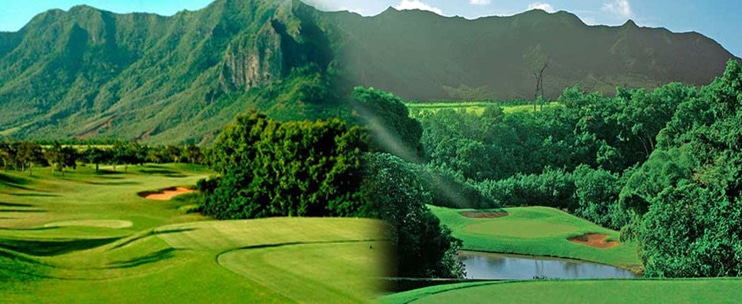 Puakea Golf Course
Puakea Golf Course was included among the "Top 10" nine-hole facilities in the USA by Sports Illustrated in 1997, wherein the magazine described it as "too spectacular to keep off our list…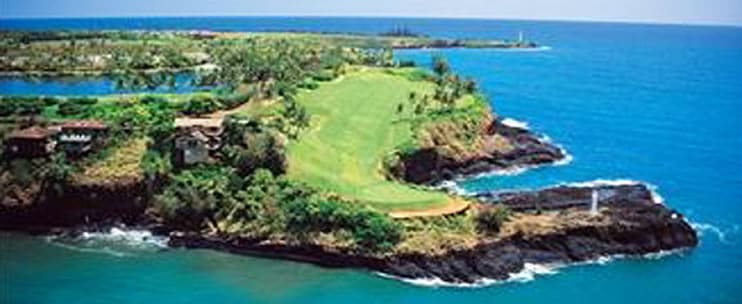 Hokuala Golf Course (Kauai Lagoons)
Did you know that your Kauai island experience begins at the Hokuala Golf Course? It opens doors to a unique experience of Hawaii's culture, history, and nature with the awe-inspiring views of the golf course itself, the island, the trails, and the restaurant that are located in the resort.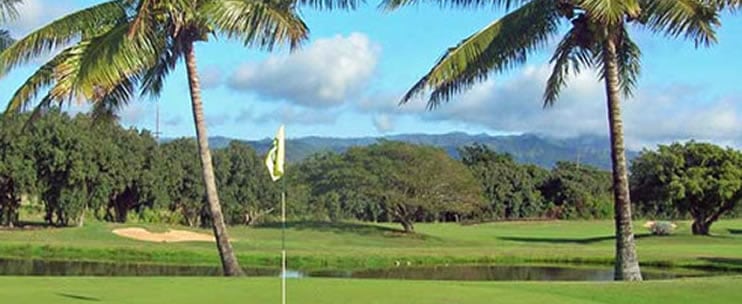 Kiahuna Golf Club
Have you ever experienced that "bang for the buck" feels? If you are in Kauai and seek for a genuine experience in the land of Aloha, Kiahuna Golf Club deserves to be on your bucket list.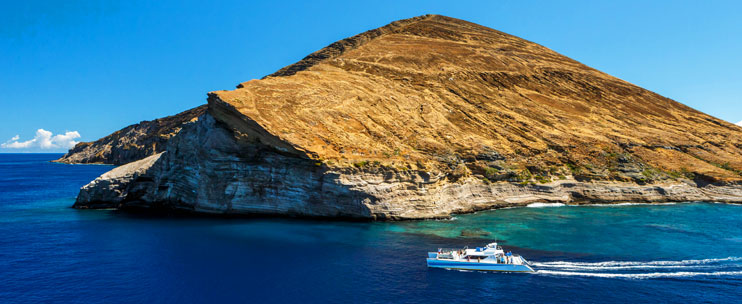 Holo Holo Charters – Na Pali & Niihau Snorkeling Super Tour
Let Holo Holo Charters bring you to an underwater escapade that will captivate and exhilarate you with Na Pali & Niihau Snorkeling Super Tour! Away from the crowds to be surrounded by nature, this tour package lets its guests delight in the magnificent Kauai views above and below water.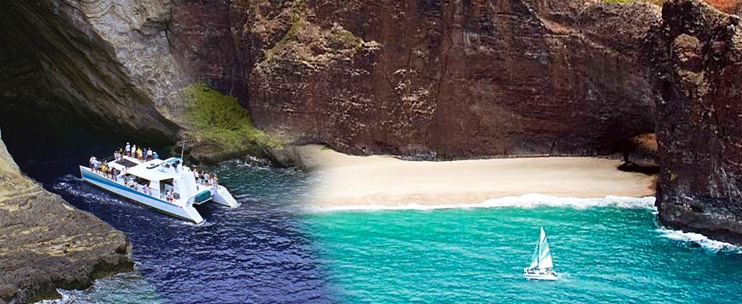 SHolo Holo Charters - Na Pali Coast Snorkel Sail
Make the most out of your Kauai vacation by booking an exciting snorkel sail! This water activity does not only let you appreciate the island's beauty to the fullest, but it also lets you be one with nature and get that much needed break from the crowds.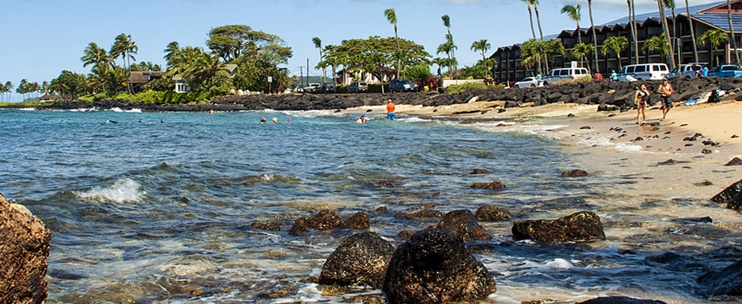 SeaFun Kauai - Beach Snorkel Tour
As can be gleaned from this tour operator's name, this tour activity promises thrill and fun in Kauai's seas under the beautiful Hawaiian sun! Sea Fun Kauai's Beach Snorkel Tour is your best bet for that ultimate ocean escapade, which is open for beginners and experienced alike.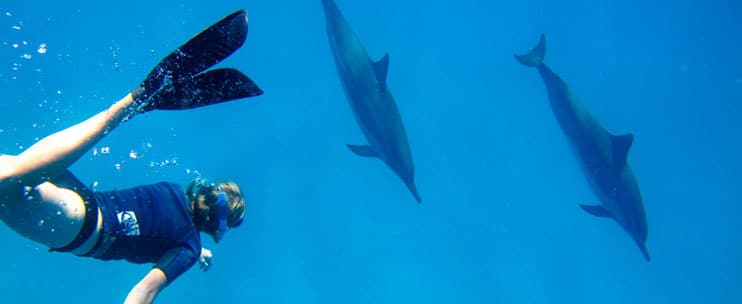 Blue Dolphin Charters - Niihau + Na Pali Coast Snorkel Tour
Take things up a notch by booking a Kauai ocean adventure tour! The island of Kauai is home to quite a number of spectacular tourist destinations, and two of which are Na Pali Coast and Niihau Island.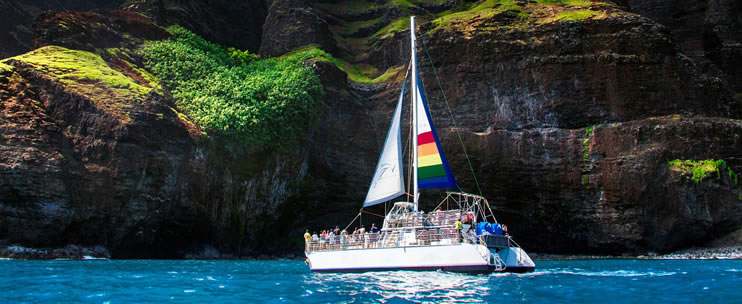 Blue Dolphin Charters - Deluxe Morning Na Pali Coast Tour
This is going to be the most captivating morning you will ever have in your Kauai getaway! Tagged as its most popular morning tour, Blue Dolphin Charters' Deluxe Morning Na Pali Coast Tour takes its guests to the top-rated coast of Na Pali, which boasts the most spectacular above and below water views.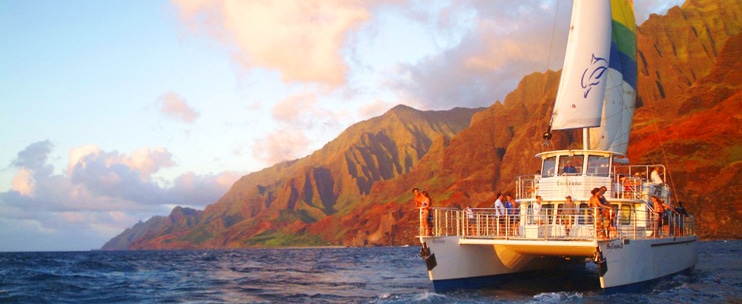 Blue Dolphin Charters - Na Pali Snorkel and Dinner Sail
A night on the island of Kauai cannot get any more dazzling and exceptional than this! Blue Dolphin Charters' Na Pali Snorkel and Dinner Sail is a seasonal tour that combines two Kauai activity favorites to end your day with a bang.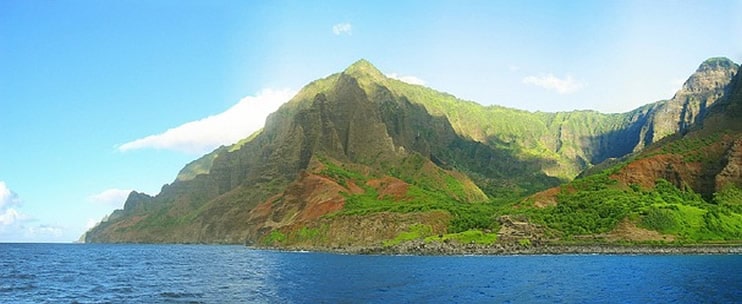 Blue Dolphin Charters - Na Pali Coast Rafting and Snorkeling
Perfect for those who are looking for some thrill and adventure, Blue Dolphin Charters' Na Pali Coast Rafting and Snorkeling is a tour package that will definitely jumpstart your day.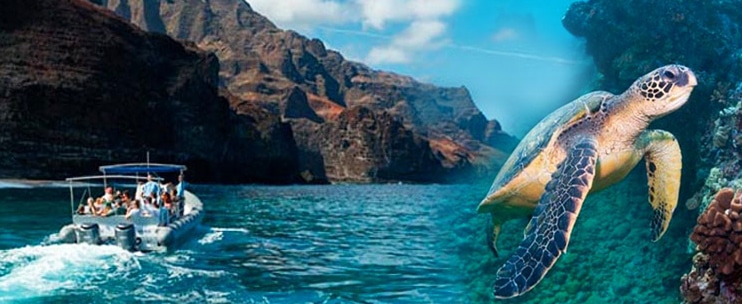 Holo Holo Charters - Na Pali Exploration and Snorkel (Hanalei Departure)
If you are searching for a convenient tour package that departs directly from Hanalei and then brings you straight to the scenic coast of Na Pali, look no further as Holo Holo Charters' Na Pali Exploration and Snorkel is exactly that.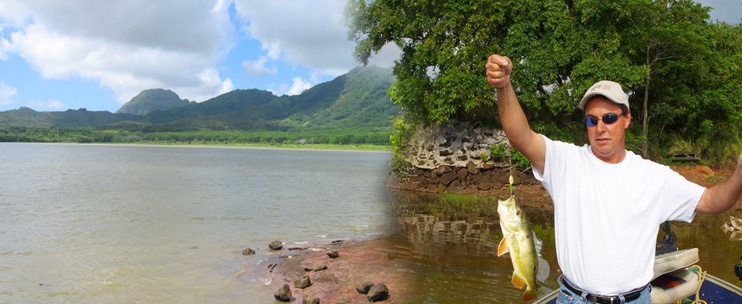 Koloa Bass Freshwater Fishing Tour
This is a freshwater fishing tour on Kauai's Waita Reservoir, the largest body of freshwater in Hawaii.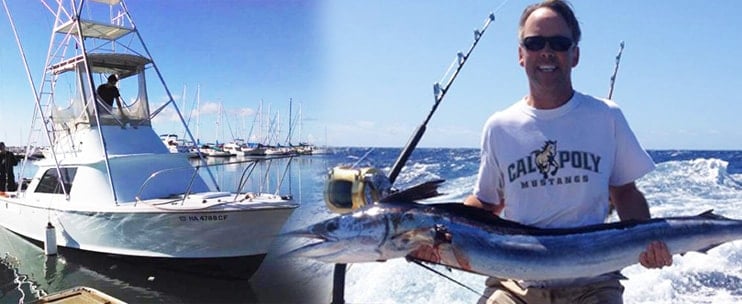 Deep Sea Fishing Kauai
Come aboard the Big Ta Do, a classic 31-foot Bertram Sportfisher, and get ready for an exciting sportfishing trip off Kauai's southwest shore, home to a variety of big game fish.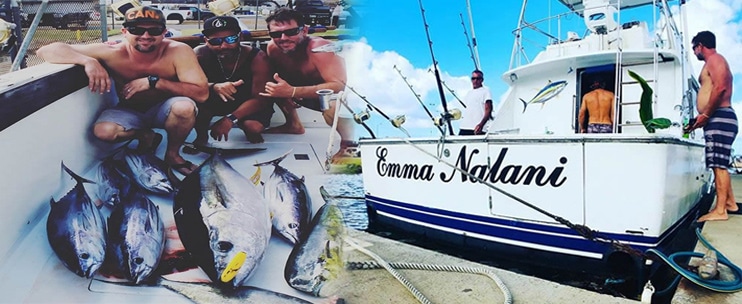 Go Fish Kauai
Create great memories of big game fishing and panoramic vistas of the garden isle and sea life. Go Fish Kauai operates 2 fully equipped Bertram vessels, a 41 ft Emma Nalani and 45 ft Grander out of Nawilliwilli Harbor, Kauai's main seaport.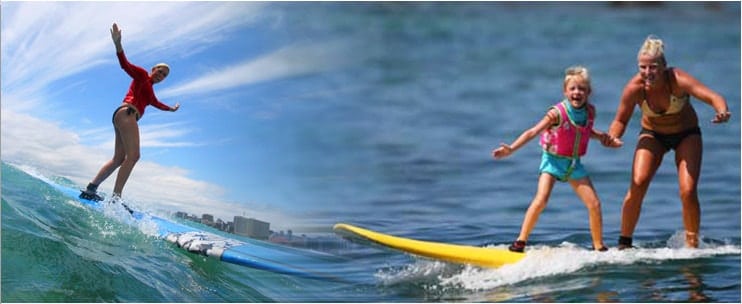 Kauai Surf Lessons by Kauai Surf School
Do you happen to be in Kauai? Or perhaps heading to "The Garden Island" for a holiday? 
You shouldn't miss riding the waves! Whether it's your first time or a surf beginner, Kauai Surf School got you covered.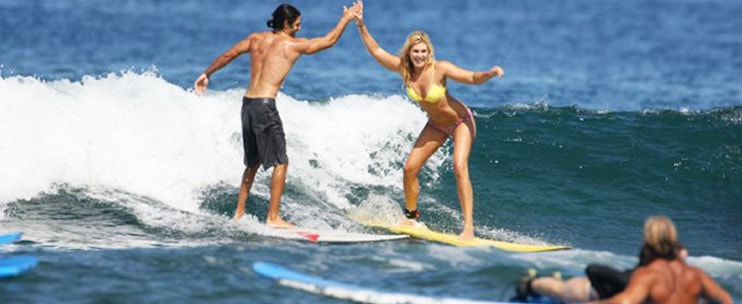 Surf Lessons by Poipu Beach Surf School
Surfing is a Hawaiian tradition. It's probably safe to say that your vacation on the land of Aloha is not complete without trying the sport. If it's your first time and you don't know how or where to start, Poipu Beach Surf School in Kauai got you covered!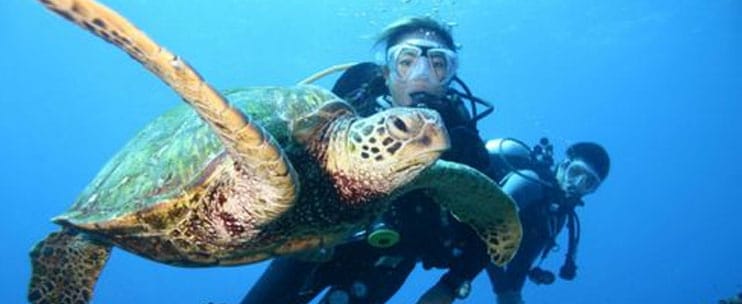 Seasport Divers - Dive Ni'ihau
While Ni'ihau is still nicknamed the "Forbidden Island", it is fortunate that this part of Kauai is now open and free to be toured and explored! With such beautiful sights and natural wonders that Ni'ihau has to offer.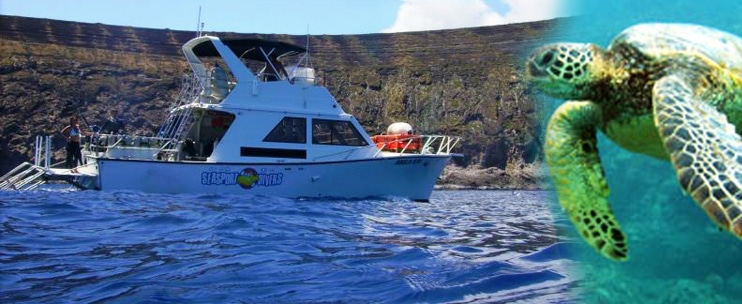 Seasport Divers - Afternoon Two Tank Dive
What better way to spend a warm, sunny afternoon in Kauai than by going on an underwater adventure! As Kauai is home to pristine waters, abundant marine life, and amazing underwater topography, a Kauai scuba diving adventure is what you need to make the most out of your vacation in this part of Hawaii.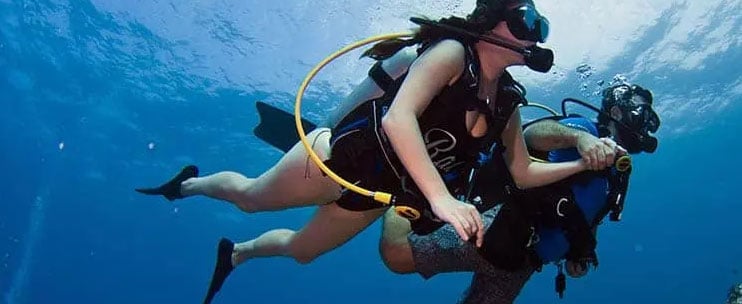 Seasport Divers - Morning Two Tank Dive
One of the ways by which we can classify travellers is by how they prefer to spend their vacation mornings. There are some who prefer the slow and relaxed vibe, with a hearty breakfast and a cup of coffee by the beach, for instance.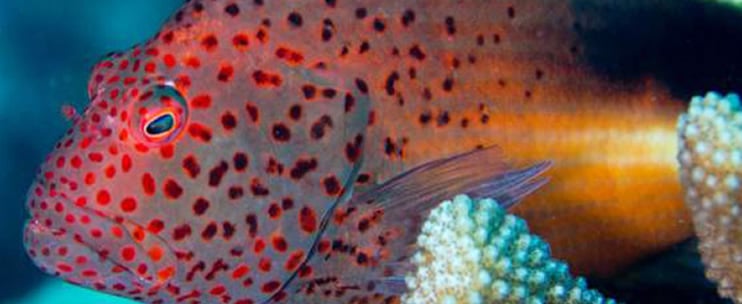 Seasport Divers - Shore Dive
This is an underwater escapade you wouldn't want to miss! If you are a non-certified diver who has yet to know what it is like to go scuba diving, then this tour package is perfect for you. Seasport Divers' Shore Dive is an introductory dive that takes you to a prime diving spot in Kauai's south shore, most ideal for beginners with little to no diving experience.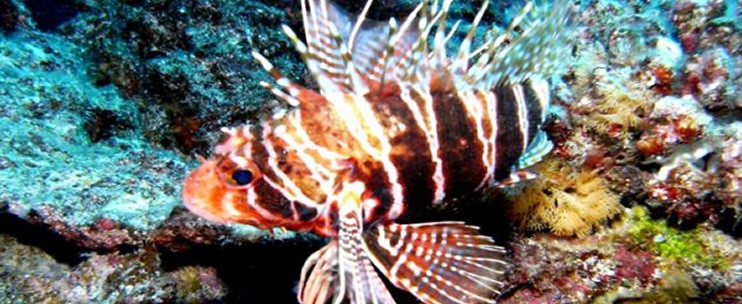 Seasport Divers - Three Tank Dive
With Kauai's seas so pristine and vast, and with its underwater world so breathtakingly scenic, surely, a few hours is not enough to explore all that Kauai's paradise down under has to offer.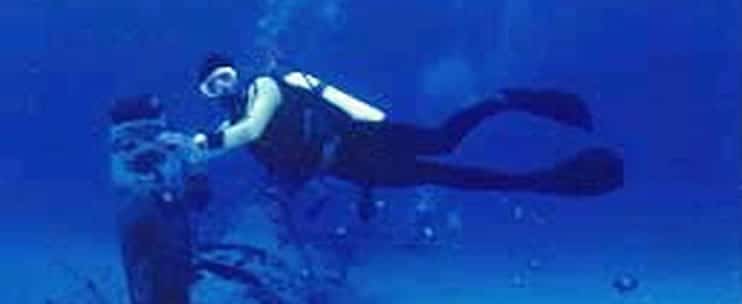 Seasport Divers - Twilight Night Dive
As the popular disco song goes, "I love the night life," and you sure are going to say the same thing when you experience this particular night life—night life underwater, that is! Seasport Divers' Twilight Night Dive is an underwater adventure that is not like any other scuba diving trip you have gone on before.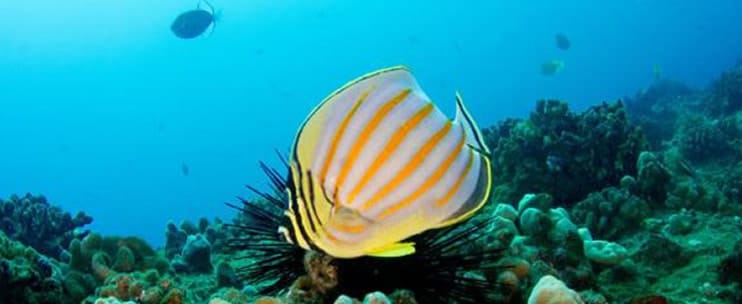 Seasport Divers - Open Water Certification
If you feel like this is something you are going to be doing every time you go on a beach getaway, then you might as well get certified here in Kauai! Having a scuba diving certification has a lot of amazing perks that you can avail of anywhere in the world, and fortunately for you.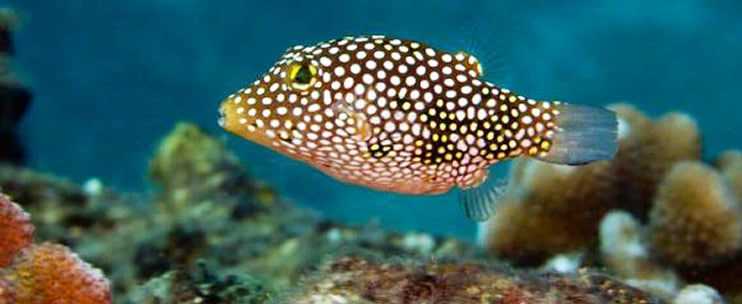 Seasport Divers - Open Water Referral Program
Intended for those who have already completed all the classroom and pool training prior to travelling to Kauai, Seasport Divers' Open Water Referral Program allows divers to complete all the required number of dives in prime spots in this part of the Hawaiian Islands!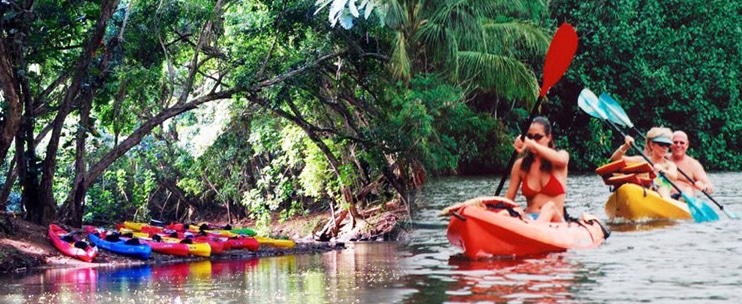 Wailua River Kayak and Waterfall Hike Tour by Rainbow Kayak Tours
Are you up for an exciting kayak tour in the longest and largest river on the island of Kauai? Go back to ancient times while listening to Hawaiian history and Wailua Valley myths narrated by knowledgeable and friendly tourist guides, and walk the path that early Hawaiians took in the past.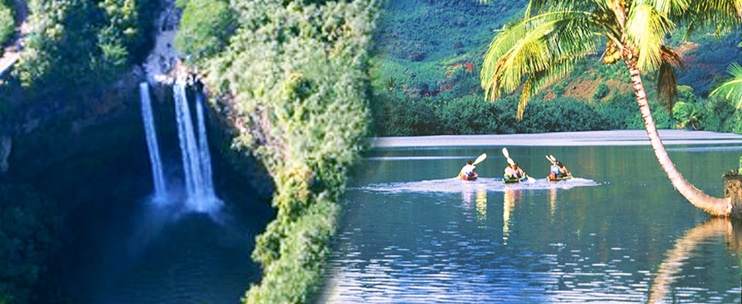 Paddle Jungle Stream on Wailua River by Outfitters Kauai
Outfitters Kauai brings you an amazing adventure, where you will paddle on the historical Wailua River before going on a memorable hike to reach a 100-foot waterfall. You have flown all the way to Hawaii, so take your vacation to the next level and discover Kauai's best hidden secrets!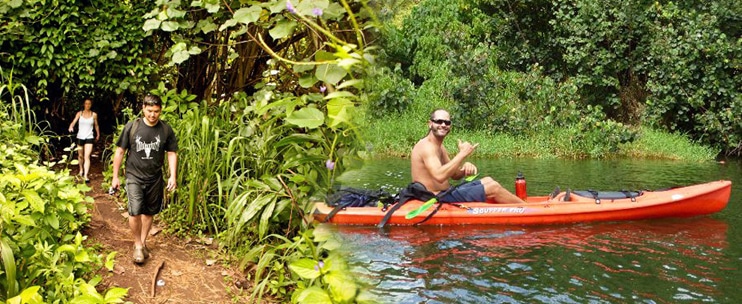 Guided Waterfall Adventure by Kayak Adventures
Have a glimpse of a tropical rainforest that was once sacred to ancient Hawaiian through a guided waterfall adventure, brought to you by Kayak Adventures.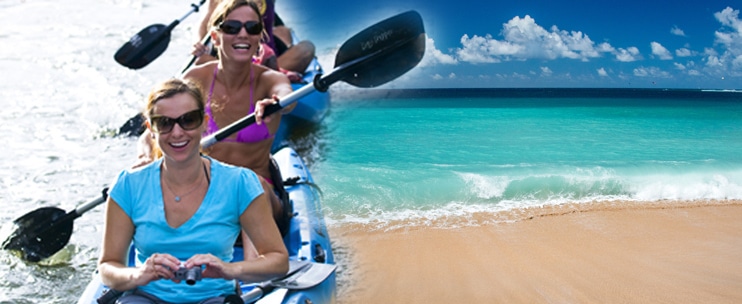 South Shore Sea Kayak Tour by Outfitters Kauai
Are you looking for something unique to do in Kauai? How about a 7-mile kayak on the island's south shore? It is a thrilling but fun-filled whole day adventure on the Hawaiian waters, where you paddle with your group from Poipu to Port Allen. And if you get lucky, you may catch a glimpse of some sea turtles, spinner dolphins, seals, and even humpback whales! Plus, you get to relax on the breathtaking scenery along the way.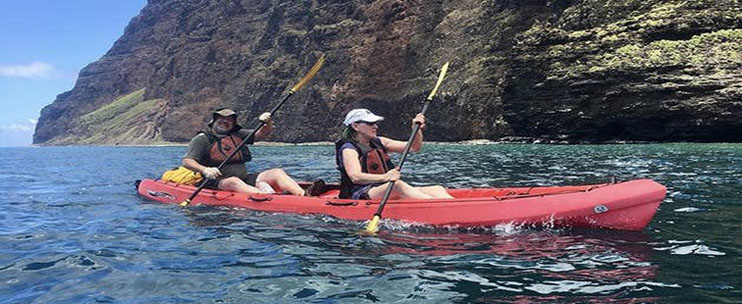 Miloli'i Paddle on Na Pali Coast by Outfitters Kauai
Do you dare to paddle ten miles on an open ocean? What if your every effort will be rewarded with relaxing and jaw-dropping views you can only experience in Hawaii?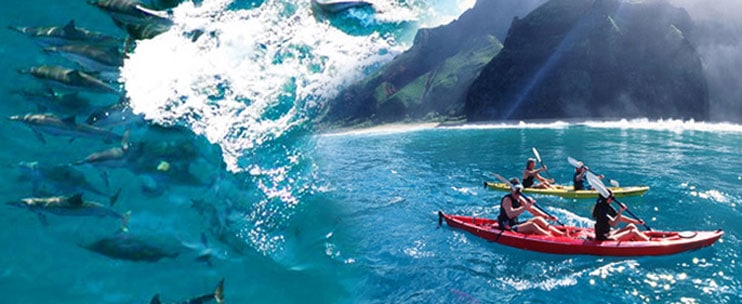 Na Pali Coast Sea Kayak Tour by Outfitters Kauai
Are you up for nail-biting adventures? Outfitters Kauai brings you an adrenaline15-mile kayak tour on the Na Pali Coast Sea, with the towering 2,000-foot sea cliffs as backdrop. Plus, you catch a glimpse of some marine life, including sea turtles and dolphins.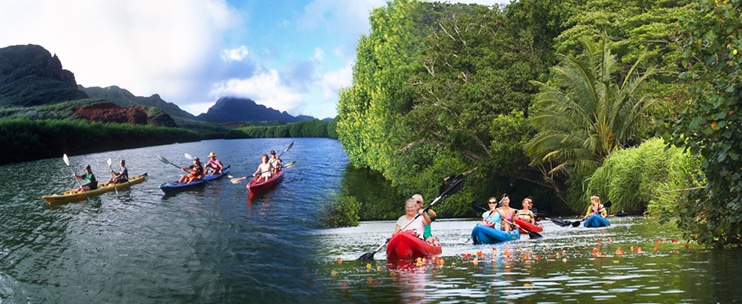 Hidden Valley Falls Kayak by Outfitters Kauai
If you are a beginner and have been looking forward to exploring Kauai by kayaking, join Outfitters Hawaii for a fun-filled 4-hour paddling along the gentle Huleia River to see one of the island's best-kept secrets – the Hidden Valley falls!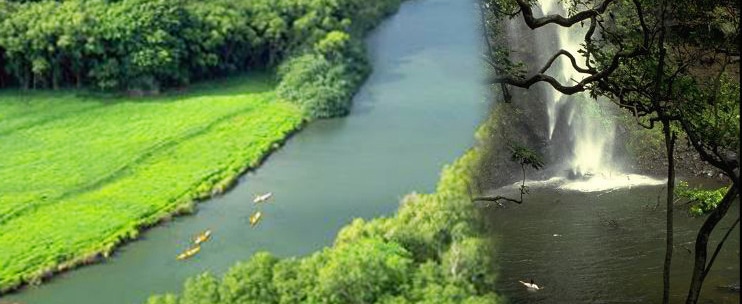 Sacred Falls Paddle and Hike by Kayak Kauai
Are you an active family looking for a one-of-a-kind activity while on Kauai? Perhaps a solo backpacker who is up for a unique challenge? Or a group of friends who dare to explore the island through paddling?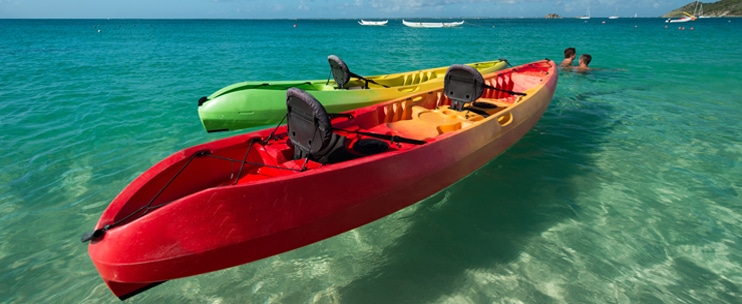 Blue Lagoon Paddle and Snorkel Tour by Kayak Kauai
Are you ready to explore Kauai in an all-in-one tour that features kayaking, snorkeling, beach combing, and bird watching on four different gorgeous rivers and beaches? Book your reservations now and join Kayak Kauai on this unique trip!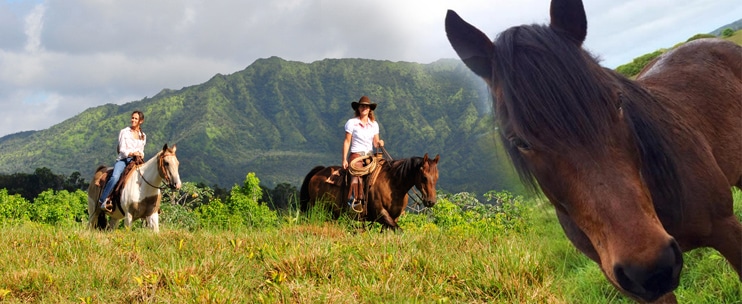 Princeville Ranch - Private Kauai Horseback Ride
Personalize your riding adventure on Kauai with a private trail guide. This ride allows for the possibility of some trotting or cantering.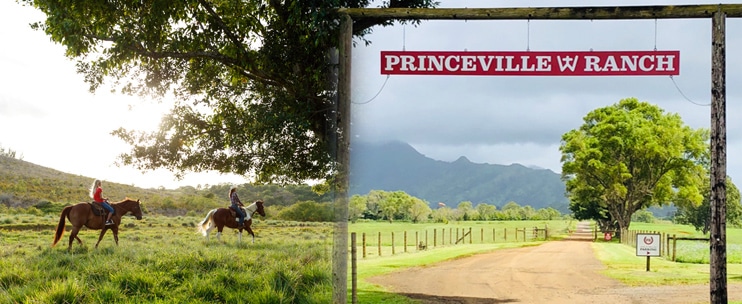 Princeville Ranch - Paniolo Horseback Ride
Paniolo is the local term for a Hawaiian cowboy, and this you will get to be when you join this tour offered by Princeville Ranch! Admittedly, this may not be the typical Hawaiian adventure most tourists go on, but this surely deserves the same attention, as the Hawaiian countryside offers a peaceful and relaxing vibe, and be momentarily far from the crowds by the oceanside.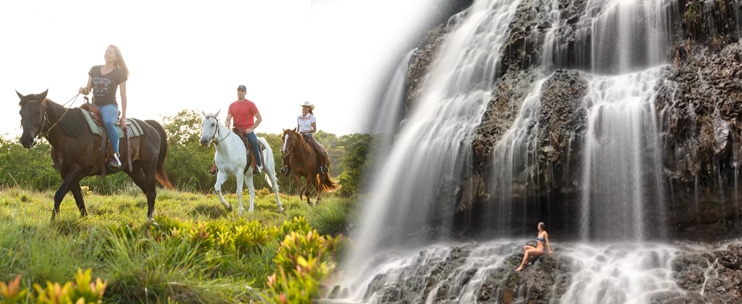 Princeville Ranch - Waterfall Horseback Ride
This is a fun horseback ride across ranch pastures. It also includes a short hike to a beautiful 80-foot waterfall where you can enjoy a refreshing dip.
Kauai is known for its beautiful natural scenery, and the luaus are no exception. Whether you're looking to party with a large crowd or enjoy yourself solo on an island of blissful solitude, these Kauai Luau celebrations have something in a store that will suit your needs.
Get ready for a night of music, dance, and fun with Kauai's most famous luau. Live performances by top Hawaiian musicians will be sure to get your toes tapping! Attendees can also enjoy sweet treats from island vendors or take part in tropical limbo competitions while they're waiting on the next setlist changeover.
Kaua'i has been called "The Garden Isle" because it offers something different from any other place: pure paradise found within lush jungles that seem straight out of Jurassic Park; white sand beaches where waves gently break against sun-warmed rocks like giant hands reaching down invitingly amidst an endless blue sea.
For those looking to get away from it all, Kauai Tours is an excellent choice. You'll be able for a relaxing vacation in one of Hawaii's most spectacular destinations while still experiencing some adventure and exploring different parts off the map!
A day with us starts by meeting at our pick-up location, where you can explore what island life has available before heading out on any tours that interest you or kick back into town if needed. We're flexible enough, so there should always be something fun happening, whether it's snorkeling over black coral reef swims along homemade waves near Hanalei Bay which looks stunning during sunset, then being treated like nobility afterward after tasting delicious local food prepared especially for you.
Popular Kauai Luaus
Luau Kalamaku – Kilohana Plantation
Kauai Luaus is an annual festival that takes place on the island of Kaua'i. The highlight? Kalamaku luau, which means fire dancer in Hawaiian. Kauai Luaus is a must for those who love the Hawaiian culture. The luau Kalamaku provides an authentic experience with music, dancing, and fire that can't be forgotten. A night out at Kilohana Plantation will leave you feeling like royalty with their delicious food served up just right on site from local farmers' markets new every day of your vacation – what better way to enjoy Hawaii?
The people of Kauai know how to have a good time! The Luaus in the area are known for their spectacular luaus and great food, and beautiful scenery. A recent addition, Kilohana Plantation offers customers one-of-a-kind plantation tours as well as authentic Polynesian dancing performances that will leave you feeling like an old pro (or at least someone who knows some basic hula). Enjoy these exciting adventures while sipping on your favorite drink served up fresh from nearby coconut trees, whether by land or water. The location will enchant you as soon it appears in front of our eyes; we see lush green mountains covered by coconut palms alongside an endless sea. The Hawaiian culture shines through when entering this historical plantation house made entirely from stone which dates back to 1876, where dinner has been served every night since then without exception – do not miss out.
For an actual, island experience book your tickets for the luau at Kilohana Plantation. This event brings you to one of Kauai's most unique and picturesque locations, where festivities are set in an antebellum-style home with lush tropical plants as backdrops throughout all rooms! The menu features tasty treats like pig's feet soup or Hawaiian chicken karaage together with other traditional favorites such as Portuguese macadamia nut grilled lobster tail served over coconut rice boiled greens tossed into our homemade red sauce made from local tomatoes grown on their vineyard next door, which offers tours too if that interests you even more.
Smith's Tropical Paradise Luau
Luaus in Hawaii are a celebration of culture, tradition, and life. Smith's offers authentic Polynesian dance performances complete with fire dances and cultural demonstrations on the art form known globally for its expressive music. It will make your event an unforgettable experience you won't want to miss out on. Smith's Tropical Paradise offers Kauai Luaus, where guests can dance and sing together as they enjoy Island cuisine prepared by expert chefs in an atmosphere of peace and tranquility on the beach at sunset or morning hours high above Napili Bay.
Smith's Tropical Paradise Luau is a must for all you Hawaii vacationers. The food, drinks, and entertainment are top-notch. A fun way to end your day in paradise – Kauai luaus make it easy with their great deals on delicious appetizers like spam musubi or halo-hatch salsa while still providing excellent quality cuisine such as grilled beef tenderloin medallions over bok choy rice pilaf topped off by fresh creamyHAWAIIAN style ice cream finished just right from the island that never sleeps (except when we have our annual heatwave).
The perfect way to embrace Kauai's island culture, Smith's offers a variety of luaus emphasizing the traditional. Choose from Kalua pig or beef BBQ ribs served alongside macaroni salad and cornbread. At the same time, you enjoy music performed by talented musicians, both new converts like myself and locals who have been practicing their craft for years! If you're looking for a luau in the pacific, Kauai is your place. Smith's Tropical Paradise Luaus offer Polynesian-style entertainment with dancing and hula dancers as well as delicious island food. Kauai is the ultimate destination for a luau. Enjoy an evening of sharing and traditional Polynesian dances while listening to storytelling with Smith's Tropical Paradise Luau!