Why should you play golf in Hawaii?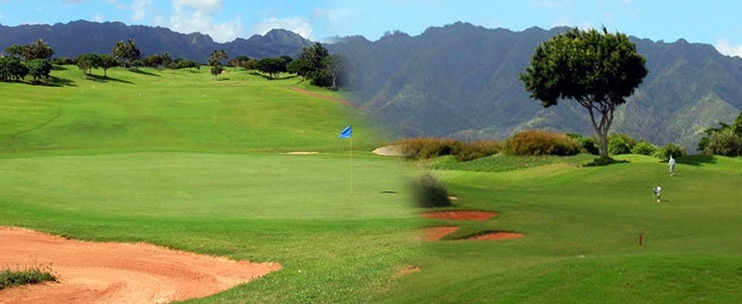 Just like any other sports, golf offers a wide range of physical, social, and mental benefits, whatever your skill level is. But the question is, where are you playing? Does it have to be in a world-class golf course to enjoy it ultimately?
Most of you might think it's costly to play golf in Hawaii. We can't blame you. The island is one of the most expensive states in the US. Besides, there are other things that you can do, like island hopping, beaching, cruising, and hiking, among others, to witness and savor the panoramic views of Hawaii. 
But what if we say that Royal Kunia Country Club is inviting you to experience the majestic sights of Pearl Harbor, Waianae, and Koolau mountain ranges while golfing? With your every shot, the Diamond Head and the city of Honolulu are waving at you! Don't worry when you get hungry. They have a small restaurant that serves the best foods and appetizers. So, if you're in Oahu, drop by and have a good time. Don't forget your camera because you couldn't help it, but you're going home with a lot of postcard-like pictures!
What to Expect?
To get there, set your GPS to 94-1509 Anonui Street, Waipahu, HI 96797. Fortunately, they have ample space for parking so this should not be a problem. Royal Kunia is named the best and scenic golf course in Oahu, not only for its spectacular views but also for excellent customer service. So as soon as you check-in, you are greeted with a warm welcome and immediately notice a well-groomed course. 
One thing that's good about this 18-hole course is that there is no Marshall who rushes your speed so you can lay back and enjoy every shot. Have you ever experienced that incident when you were enjoying your play, and then suddenly, somebody tells you to make it quick? Luckily, you don't experience it here. But of course, it doesn't mean you play it very slow because other players are waiting for their turn. It also allows five-some groups after 12:30 pm, so it's perfect if you came here in a group. 
Because of the higher elevation, almost all holes offer calming and beautiful views. Wide fairways and few water hazards make the course playable, as well. For ladies, the length of the course from the forward tees allows you to get to the greens in regulation (although sometimes the wind makes it more difficult). Here's a small tip for you: bring your golf GPS if you want to improve your game.
The pro-shop, with an accommodating and knowledgeable staff, assists you with everything, from buying necessary equipment and providing you with helpful tips. Club rentals are also available if you haven't brought yours. The open bar serves cocktails and other refreshments if you want to sit for a while and rest, and/or waiting for your turn to make that golf stroke. For those who prefer snacks, the snack house in the course offers mouthwatering sandwiches, burgers, and fries, among others. In fact, some people nearby the course come here and enjoy the view while snacking even without playing. 
Meanwhile, although the restaurant is quite small, it serves delicious, authentic Hawaiian foods. You can taste a blend of Asian cuisines, accompanied by rice, like chicken teriyaki, chicken wings, sautéed shrimps with garlic, Lechon kawali, and others. They also have fried noodles and ramen if you want to go for pure Japanese foods.
COURSE DETAILS:
Spike Policy: Soft Spike Only
GPS Tracking: No
Golf Professional: No
Course Type: 18-Hole with 72 par
Ratings: 73.5, 71.2, 68.9, 64.1
Greens & Fairways: Bermuda
Bunkers: Yes   
Water Holes: Yes
Practice Green: Yes   
Driving Range: Yes
Yardage: 7007, 6507, 6002, 4945   
Slope: 132, 128, 122, 113
Yardage Markers: Sprinkler Heads
Club Rental: Callaway (around $40)   
Lessons: No
Pull Carts: No   
Golf Carts: Available
Caddies: No   
Five-some Policy: After 12:30 pm
Rider Fee: Around $30 
Walking Allowed: No
Lockers: No   
Showers: No
Club House: Available
Pro Shop: Available
Restaurant: Available 
Bar: Available
Conference Facilities: No   
Banquet Facilities: No
Lodging: No
ROYAL KUNIA COUNTRY CLUB SCORECARD: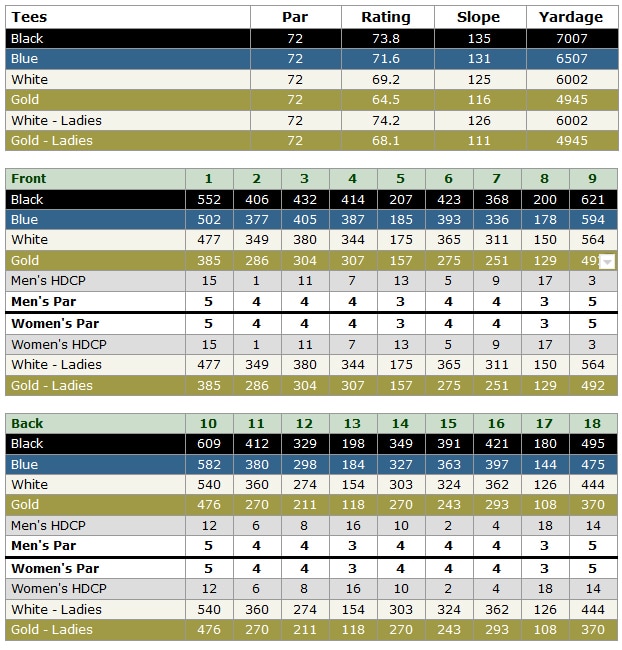 Know Before Booking:
Dress Code: Proper golf attire
Golf club rentals are excluded in your package so call them beforehand to make arrangements.
Opens daily
ALL FEES INCLUDED
Operates daily
If booking Friday night, please call for availability.
Reception Plans require 24 hours notice to book.
Please see our Holiday Cruises for Valentines, Easter, Father's Day, July 4th, & New Year's Eve.
Special Instruction
Where and When: 94-1509 Anonui St., Waipahu, HI 96797
View Map
Special Notes: Golf club rentals are NOT included in your package. You will want to make arrangements if you need golf club rentals.
Operation Days: Open daily
Vendor: Hawaii Tee Times
Island: Oahu
Equipment: This course aerated their greens on April 1, 2019.