We know you love golf, that's why you're here. And you love Hawaii, too.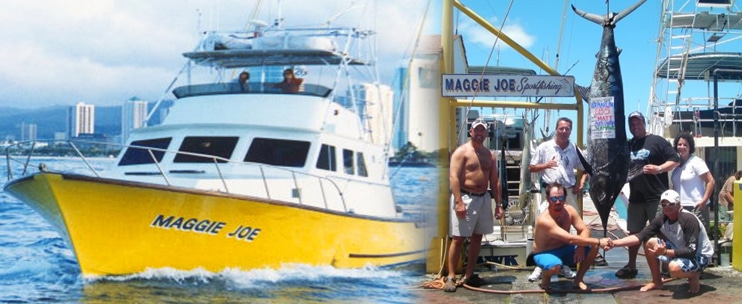 If you are planning to play golf on the island, head over to Oahu where you will find a paradise golf course at the far end of Ewa Plains. Did you know that Ewa Field was attacked approximately two minutes before Pearl Harbor? And the Battle of Ewa Plain began on December 7, 1941, just before 8 AM. These days, this southwestern part of Oahu (about 20 miles from downtown Honolulu) plays a significant role in Oahu's Suburban growth.
Ewa Beach Golf Course is popular among locals, so it must be something. Residents know better, don't they? But who doesn't fall in love with this 18-hole golfing ground that is tucked away in lush Hawaiian Kiawe trees? With beautiful and relaxing surroundings and excellent course conditions, you can't help but come back for more. Not to mention its incredible staff, restaurant, bar, and other facilities.
What to Expect?
If you are driving from Waikiki, head west on H1 freeway towards the Ewa Plains, south shore of Oahu, or better yet, set your GPS to 91050 Fort Weaver Road, Ewa Beach, HI 96706. Public transportation is also available like taxis and buses. Just have them take you to the golf course.
Appropriate golf attire is requested so in case you're not wearing one, they have a wide selection of golf apparel from top brands at their pro-shop, where you must also check-in (at least 20 minutes before your tee time). Like every guest is saying, the staff are accommodating, welcoming, and helpful. They help you in any way they can to make you feel at home.
Most say the course is quite tricky to play. Must be the design? First of all, this 6,700-yard course was designed by Robin Nelson with a good pace of play in mind. It has a traditional outward and inward nine rather than the usual back and front, commonly seen in Scottish Links golf. Since it opened in 1992, it has been well-maintained and generally in good shape, including the greens. The fairways are well-manicured as well, with thick grasses (seashore paspalum).
With the Waianae mountain range in your background, it's no doubt this course provides a calming feeling. And chances are, you can see some native species of birds flying above, such as the ʻalae keʻokeʻo, ʻaukuʻu, and the endangered aeʻo.
While it gives you a secure feeling, why don't you challenge your skills with this course's obstacles? You can see that there are elevation changes, water hazards and scores of bunkers. Also, remember to pay attention to its links, such as the double green. And like what we have mentioned earlier, the nine holes out and nine holes inward. 
Almost everybody says that they play more than yardage. Probably because tee shots don't roll off the fairways well with the seashore paspalum grasses, and if you go for the pro tees, you will have to face several forced carries over water and some long holes (like the 17th). Most likely, you play more than 600 yards with this hole. Thankfully, the short par 4s make you try to drive the green. However, this comes with large bunkers, which makes it difficult to create second shots. 
When you want to dine in, you can have a taste of local foods in their restaurant. With its casual and family-friendly setting, you will definitely enjoy your meals here, after a fun golf play. They serve main courses, including seafood, pork, beef and chicken, and delicious pupus (appetizers). They also have the best sandwiches, burgers, salads and noodles. Plus, you can splurge in their refreshing cocktails and other beverages in the full bar. 
COURSE DETAILS:
Golf Professional: Available (Glen Klaiber)
Spike Policy: soft spike only
Course Type: 18 holes, 72 Par   
Yardage:  6711, 6312, 5861, 5342, 4894
Yardage Markers: Sprinkler heads   
Slope:  134, 131, 128, 114
Rating:  72.5, 71.0, 68.7, 64.1   
Golf Carts:  Available
Pull Carts: No
Caddies: No
Water Holes: Yes
Bunkers: Yes
Greens:  Seashore paspalum
Fairways:  seashore paspalum   
Five-some Policy: 9 AM onwards   
Walking: Not allowed
GPS Tracking: No   
Lessons: Yes (by reservations)
Club House: Available
Pro Shop: Available
Restaurant: Available   
Bar: Available
Conference Facilities: Available   
Banquet Facilities: Available
Showers: Available
Lodging: No   
Lockers: yes
Rider Fee: $20
Practice Green: Yes   
Driving Range: No
Club Rental: Callaway (around $65)
Ocean Holes: No
SCORECARD (EWA BEACH GOLF CLUB)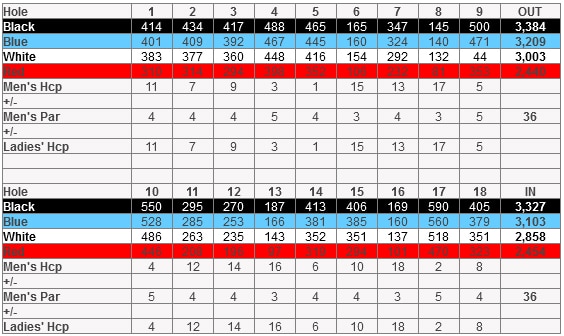 Know Before Booking:
Golf Club rentals are not excluded in your package so call them beforehand them for arrangements.
Opens daily
Foods and beverages outside are not allowed.
Appropriate golf attire is requested (collared shirts, no strapless or backless and halter tops, covered shoes with no metal spikes)
ALL FEES INCLUDED
Operates daily
If booking Friday night, please call for availability.
Reception Plans require 24 hours notice to book.
Please see our Holiday Cruises for Valentines, Easter, Father's Day, July 4th, & New Year's Eve.
Special Instruction
Where and When: 91050 Fort Weaver Road, Ewa Beach, HI 96706
View Map
Special Notes: Golf club rentals are NOT included in your package. You will want to make arrangements if you need golf club rentals.
Operation Days: Open daily
Vendor: Hawaii Tee Times
Island: Oahu
Equipment: This course aerated their greens in September 2019.