West Maui Snorkel & Performance Sail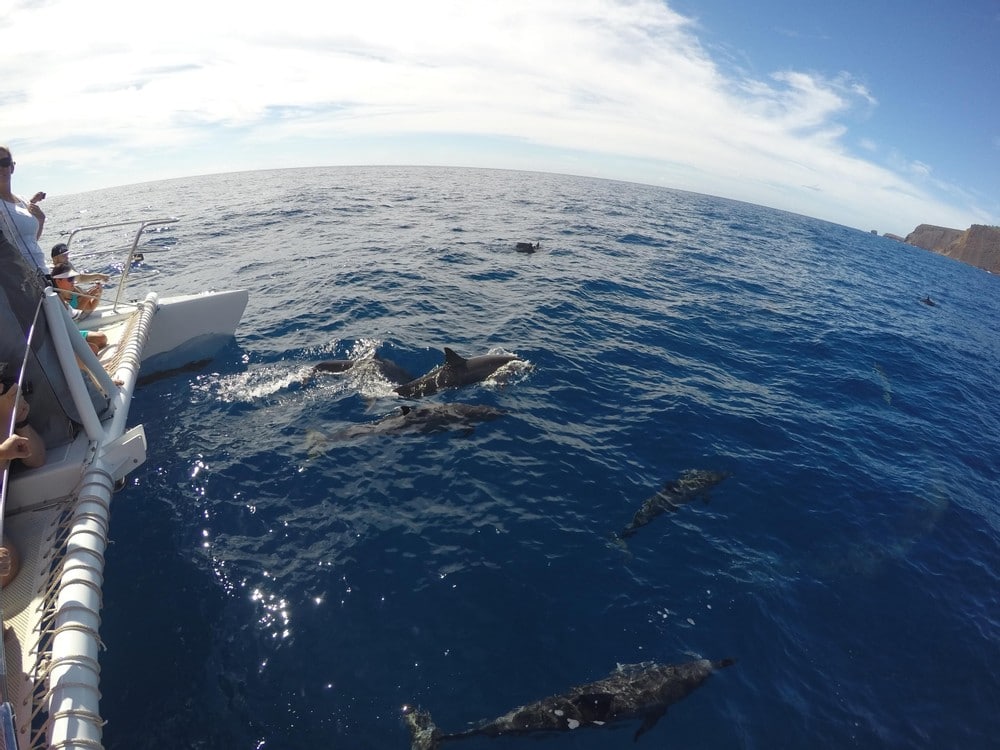 5 Hours • All Ages • Explore West Maui with the Captain As Your Guide
$150 Adults Ages 13+
$75 Children Ages 3 – 12
Free Infant Ages 2 and under
About
Nobody knows the waters of Maui better than our crew. Let us be your host as we explore and snorkel incredible West Maui from our performance sailing catamaran. Where will we go? We'll check the conditions for the day and make a decision once the guests are on board!
Explore West Maui with the Captain As Your Guide
Trip Details
Departure from Lahaina Harbor
10:30 a.m. to 3:30 p.m. (5 Hours)
Check In
Check-In 10:15 a.m. at Lahaina Harbor
About an hour's sail will take us to our destination; the day's best snorkel spot. We'll spend some time exploring Maui's amazing underwater sea life, followed by lunch and drinks on board. The wind typically picks up in the afternoon, just in time for an exhilarating sail back to Lahaina.
Trip Includes:
Morning coffee, fresh fruit and pastries, plus a fine lunch selection provided by Maui's Best caterer. We also offer unlimited refreshments, including Island style mimosas, champagne, Mai Tais, white wine and local Maui beer.