West Maui Adventures is an exploration tour that takes travelers out of the tourist beat paths to appreciate the uniqueness and beauty.
This is a private tour, with pick up or meets at 9 am was planned to be in respect of your privacy. West Maui Adventures will send you to various places in west Maui including landmarks such as Mahana Bay Beach Park, Pueo Neko Falls, & Makela Landing – A must-see destination for snorkeling lovers.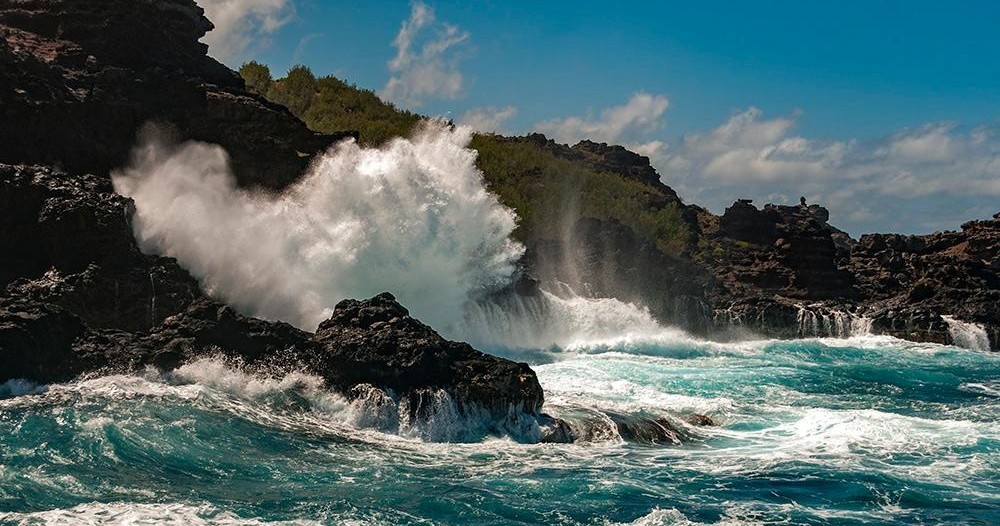 On the West Maui Adventures, you'll experience what few other travelers can!
We drive along the spectacular coastline and narrow roads where rental cars are not allowed. No bus tour goes to these parts of west Maui, so this is truly a unique tour. You'll get to explore scenic vistas most folks miss—colonized forts from just after the sugar-cane era, majestic red cliffs battered by waterfalls that beg to scale (after we've run out of time and need to head back), pastures set with Hawaiian horses, or even homes with ancient fishponds in their front yards—and all without having to worry about bumping into anything as we're off on our curvy single-lane routes that lead.
Even if the Catalinas were stellar, West Maui would still be worth it even if Haleakala were on your bucket list. For one thing, this is where one of the world's top 10 most scenic drives is–Pali Road! In between picking up farmer's markets and intriguing galleries, you may forget that waiting for your way up ahead is a stunning pit stop at Kaupo Bay (also known as "Secret" Beach), with unobstructed views from cliffs to coast. 
Get the best of West Maui with a full-day tour through Kahalawai and Lahaina. Get an insider's perspective on what this jewel of Hawaii has to offer without roughing it in the rugged mountains or surfing waves. We'll take you out of your comfort zone and into a world surrounded by all-natural beauty, beaches, local culture, restaurants & shops. Whether family reunions just turned up fun, seeking peace among intimate group hikes, or looking for action exploring our many scenic points – if you're on Maui, then you should explore West Maui Adventure's adventures.
If you're looking to vacation in paradise—but without the hectic crowds and expense of Asia—consider West Maui. In just a few hours, you can enjoy lunch at one of the island's top restaurants, stop by Lahaina (the oldest town in Hawaii) or end your day with an exhilarating helicopter tour, all in one spot. 
There are plenty of things to do on West Maui: Explore remote coastlines teeming with colorful fish and incredible reefs; surf some world-class waves that deserve as much respect as any big-wave break; then head into the mountains for hiking trails and breathtaking scenery. 
We'll take you on a journey filled with fun, adventure, and excitement. Here are some of the stops we will make along the way in Maui's West Side: stroll through Lahaina Town; whale watch or "surfer-watch" from shore (during winter months); stop at breathtaking scenic points surrounded by native vegetation, such as Black Rock cliffs – an awe-inspiring contrast of bright red against blues and greens of the ocean; indulge in refreshing tide pools that feel alive after hours spent inside air-conditioned vehicles!