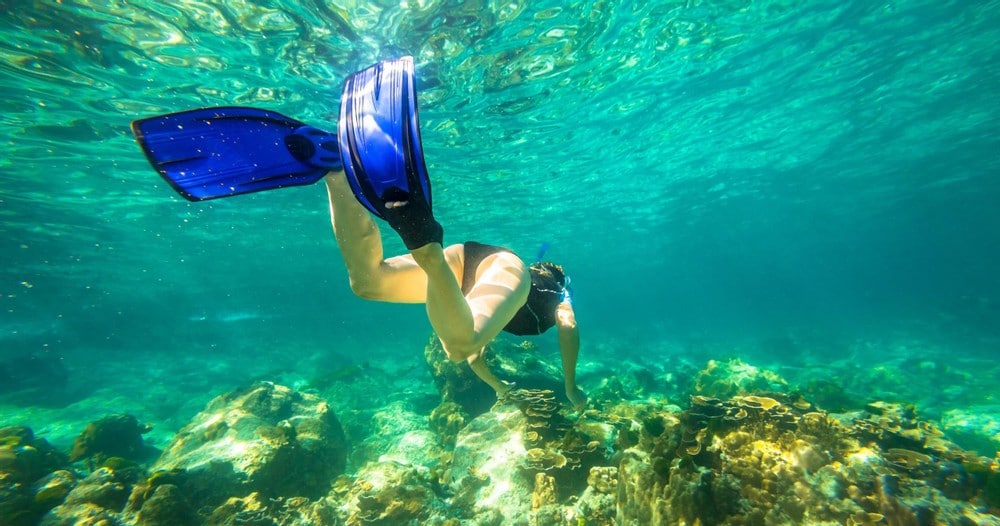 3 Hour Tour • Ages 5+ • 2 of the Best Remote Snorkeling Locations
$125 Adults Ages 13+
$105 Children Ages 5-12
$1,380 Private Snorkel Boat Charter (3 Hours) Will only be your group. Up to 12 ppl Max.
GO BEYOND THE BEACH…
Experience the ocean thru the eyes of our local Capt. & Crew.
Kauai South Island Snorkel Adventure will take you on a 3 hour tour to see the Queen's Summer Home from Allerton Bay, alongside the famous Spouting Horn and, weather permitting, out to Kipu Kai. Snorkeling in Kauai is a must and we found 2 of the best unspoiled snorkel sites in the pristine waters off Kauai's South Coast.
Encounter occasional dolphins, lots of turtles, and abundance of exotic Hawaiian reef fish and eels. Snorkel Sheraton Caverns known as Honu Hale – home of the turtles.
There is so much to see on these southern coasts in terms of pristine reefs and off-shore caverns that snorkeling in these areas becomes a true pleasure. Add to this the fact that these shorelines are mostly navigable and calm the whole year long and you'll soon start to appreciate the focus of Kauai Z-Tourz "modus operandi". The fish in these areas are plentiful, the reefs are gorgeous, and the weather is almost always sunny and beautiful.
Departing daily from sunny Poipu, we'll get you suited up and in the ocean within minutes of leaving the harbor aboard the "Hokupa'a" our Zodiac Boat, which is the same boat used by Navy Seals, known for it's speed and high maneuverability!
Duration
A whole day of fun packed into 3 hours!
What to Bring:
towel, sunscreen and a light jacket for cool mornings.
Includes:
Dry bag for personal belongings
High quality snorkel equipment
Light Snacks and ice-cold non-alcoholic beverages.
If sold out, please book into our Waitlist!