Escape from your daily grind and enjoy the lush South Coast of Kauai.
Spend three hours with our local Captains, exploring two new snorkel sites, stopping for lunch at a beautiful private cove side beach picnic spot where you can swim in front of crystal clear water and take some fantastic pictures. A must-do experience on Kauai that will make you happy to be alive, you'll become part of Hawaiian ka 'Aina forever!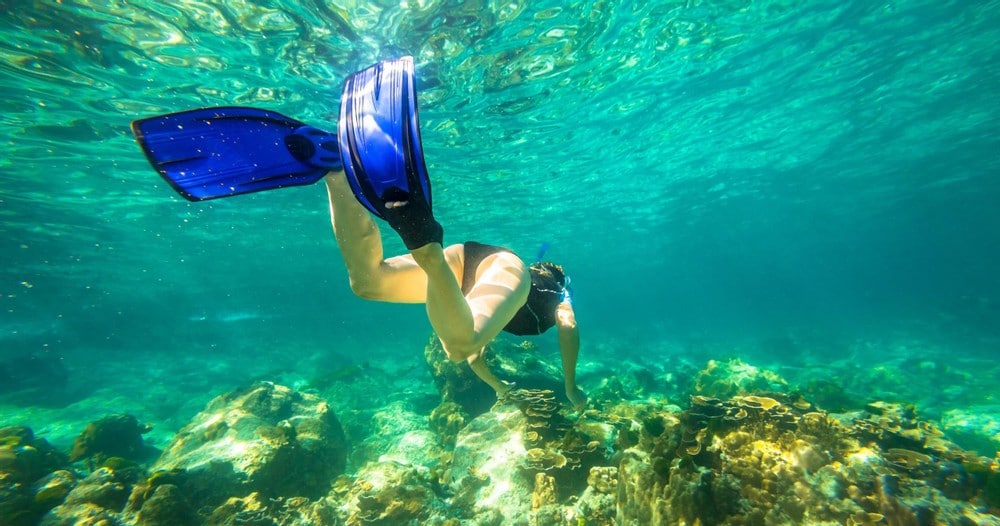 Our attractive prices are based on accommodating parties as small as two people up to 22 people*, so send your friends an invitation today!
Kauai's Ultimate South Island Zodiac Boat Snorkel Adventure is a 3-hour tour that will take you on an adventure to some of the most beautiful sites our island has to offer. This experience includes encounters with dolphins, turtles, and many other marine animals. 
Each session (excluding morning snorkeling) starts in Allerton Bay, alongside the Queen's Summer Home for spectacular sunsets while we cruise by Spouting Horn Beach and Kipu Kai. Experience unspoiled beaches from all angles, including Sheraton Caverns – home of one of Kauai's endangered sea creatures: Hawaiian green turtle ('Honu' in local dialect), Kanaha Cove – site of the original sugar plantation village.
Kauai's Ultimate South Island Zodiac Boat Snorkel Adventure –
There is so much to see on these southern coasts regarding pristine reefs and offshore caverns that snorkeling in these areas becomes a true pleasure. Add to this the fact that these shorelines are mostly navigable and calm the whole year long, and you'll soon start to appreciate the focus of Kauai Z-Tours "modus operandi." The fish in these areas are plentiful, the gorgeous reefs, and the weather is almost always sunny and beautiful. Departing daily from sunny Poipu, we'll get you suited up and in the ocean within minutes of leaving the harbor aboard our zodiac boat.
Say yes to Kauai's Ultimate South Island Zodiac Adventure- and no to the rest!
Boasting over 300 miles of navigable shoreline, we'll take you on a journey with an intimate perspective after snorkeling at some of the most beautiful reefs along this southern coast. Our adventures are guaranteed memorable with plenty of time for exploring offshores caverns and seaside trails lined with coconut trees.
Kauai's ultimate south island zodiac boat snorkel adventure is a 3 and 1/2 hour tour with stunning views of the beautiful coastline. The captain will point out marine life during your three hours in the water, including turtles, corals, tropical fish, and even spinner dolphins at times! Find peace in taking some time to marvel at these wonders before grabbing a sharkskin lunch from one of the recently refurbished food vendors.
Come experience Kauai's South Island on an ultimate boat snorkel tour! Feed lizards and marvel at the island scenery. Snack below cliffs with steep trails leading to secluded beaches, hidden valleys, long deep gulches, and remote farms in Kokee State Park. Stop-and-scout for exotic tropical fauna before a relaxing lunch with incomparable views of the Na Pali coastline as it swings only 12 miles away towards Waimea canyon.