Snorkel the Crystal Clear Waters of historical Kealakekua Bay!
Rates
Must be reserved at least 5 days prior to your tour date to qualify for the Web Special. Cannot be combined with other discounts or promotions. No Children under the age of 5.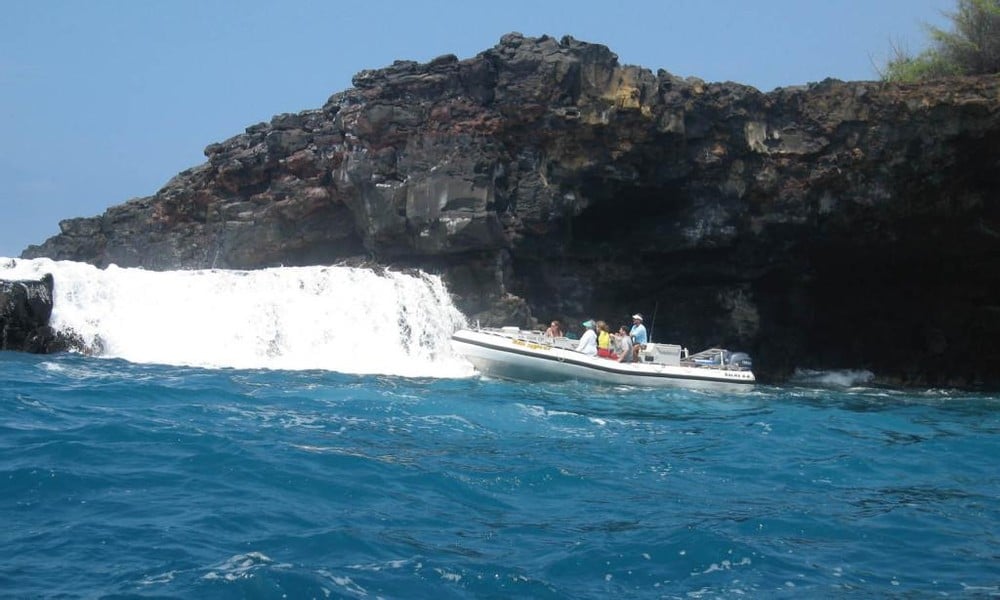 Trip Details
Snorkel Kealakekua Bay (Capt. Cook Monument)
Tropical Snacks, Juice, and Water
Explore Sea Caves & Lava Tubes
Great Tour for Beginner Snorkelers
First Departure:
Check-In 8:45 AM – Depart 9:00 AM
Return 12:00 PM
Duration: 3 Hours
Second Departure:
Check-In 12:30 PM – Depart 12:45 PM
Return 3:45 PM
Duration: 3 Hours
About
With the world-renowned destination of Kealakekua Bay just minutes from our point of departure, the Captain Cook Exclusive is a personal, exciting, efficient way to see the Bay named one of the world's best snorkeling locations. Watch wide eyed as the captain maneuvers the vessel into the sea caves at the base of Hualalai. Laugh as dolphins chase your vessel as you zip down the South Kona Coast. Then marvel at the pristine waters and vibrant coral of the sacred and historical Bay we are entrusted with.
Restrictions
Expectant mothers are not eligible to participate in this activity
Individuals who experience regular back or neck pain are not eligible to participate in this activity
Cancellation Policy
All changes to and/or cancellations of a reservation must be made 48 hours before the tour start time.
Customers will also receive a full refund in case of operator cancellation due to weather, trip minimums not being met, or other unforeseen circumstances. Contact us by phone to cancel or inquire about a cancellation. No-shows will be charged the full price.