Have you ever wanted to delve into the rich royal history of Hawaii? Well, we've got just the tour for you! At CheapHawaiian Activities and Tours, we offer an incredible experience that takes you on a journey through the Iolani Palace and Bishop Museum in Honolulu. Trust me, you'll be amazed by what you discover!
Let's start with Iolani Palace, the only royal palace in the United States. Did you know that it was actually the site of the overthrow of the Hawaiian monarchy in 1893? At the palace, you'll have the opportunity to explore the state rooms and private quarters while learning all about Hawaiian history and the lives of the royal residents. It's a fascinating glimpse into the past.
Next up is the Bishop Museum, which delves into the evolution of the Hawaiian Islands and the ancestral voyage that brought people to these beautiful shores. You'll also get to learn about the incredible navigation skills of Polynesian navigators over 2,000 years ago, who used stars to find their way. And to top it all off, the tour includes a delicious lunch at the Bishop Museum Cafe, so you won't go hungry!
At CheapHawaiian Activities and Tours, we pride ourselves on providing unbeatable value and an extensive selection of activities and tours. But what really sets us apart is our experienced guides who are passionate about sharing their knowledge with you. We strive to create personalized experiences with small tour groups, ensuring you have an unforgettable time while making new friends along the way.
Your satisfaction and safety are our top priorities, and we're committed to preserving the natural beauty of Hawaii through eco-friendly practices. So, why wait? Book with us now and get ready for an unparalleled adventure in paradise. Trust us, you won't regret it!
Unbeatable Value
At CheapHawaiian Activities and Tours, we believe that everyone should have the opportunity to explore the beauty of Hawaii without breaking the bank. We understand that budget is an important factor when planning a vacation, and that's why we strive to offer competitive prices without compromising on the quality of our services. We want to make sure that you get the best value for your money and can enjoy all that Hawaii has to offer without worrying about the cost.
Extensive Selection
We understand that every traveler has different interests and preferences, and that's why we offer an extensive selection of activities and tours. Whether you're seeking thrilling adventures, cultural explorations, or serene escapes, we've got you covered. From hiking to snorkeling, from traditional luaus to historical site visits, we have something for everyone. Our diverse range of options ensures that you can tailor your experience to suit your personal tastes and interests.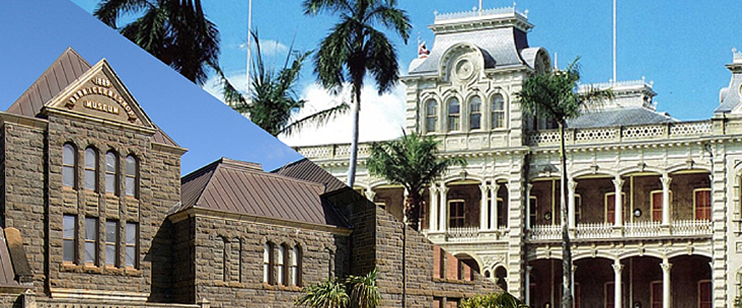 Experienced Guides
Our team of guides is what sets us apart from the rest. We handpick passionate and knowledgeable individuals who are eager to share their love for Hawaii with you. They go above and beyond to ensure that you have a truly enriching and insightful experience. From pointing out interesting facts about the islands to sharing personal anecdotes, our guides are there to make your journey unforgettable. They are not only experts in their fields but also excellent storytellers who will bring Hawaii's rich history and culture to life.
Small Group Advantage
We believe in providing an intimate and personalized experience for our guests. That's why we keep our tour groups small. By limiting the number of participants, we ensure that you receive individual attention from our guides and have the opportunity to ask questions and engage in meaningful conversations. In addition, smaller groups allow for a more relaxed and flexible itinerary, giving you the chance to take in the beauty of Hawaii at your own pace. Moreover, traveling in a small group provides the opportunity to make new friends and share your experience with like-minded individuals.
Customer Satisfaction
Your satisfaction is our top priority. We want to exceed your expectations and make sure that your time with us is nothing short of remarkable. From the moment you book your tour with us till the end of your journey, we strive to provide excellent customer service and create a seamless experience. Our friendly staff is always available to answer your questions and address any concerns you may have. We take pride in going above and beyond to ensure that you have a memorable and enjoyable time in Hawaii.
Safety First
Your safety is paramount to us. We understand that when you're exploring a new place, you want to feel secure and protected. That's why we adhere to strict safety standards and guidelines. Our guides are trained to handle emergency situations and are equipped with necessary safety equipment. We also carefully assess all our tour activities and locations to ensure that they meet the highest safety standards. With us, you can embark on your Hawaiian adventure with peace of mind, knowing that your safety is in good hands.
Local Insights
As a locally-rooted tour provider, we have an in-depth understanding of Hawaii's rich culture, history, and hidden gems. We are passionate about showcasing the best of the islands, off the beaten path. Our guides are not just experts in their fields but also proud residents of Hawaii who are deeply connected to the local community. They are eager to share their insider knowledge and provide you with a unique and authentic experience. From exploring lesser-known hiking trails to visiting local markets, we aim to give you a taste of the real Hawaii.
Eco-Friendly Practices
Preserving Hawaii's natural beauty is a responsibility we take seriously. We are committed to minimizing our environmental impact and promoting eco-friendly practices. From using eco-friendly transportation options to reducing waste on our tours, we strive to do our part in preserving the natural beauty of Hawaii. We also partner with local organizations dedicated to environmental conservation and educate our guests about the importance of sustainability. With us, you can enjoy your Hawaiian adventure knowing that you're contributing to the preservation of this paradise for future generations.
In conclusion, at CheapHawaiian Activities and Tours, we pride ourselves on being the leading tour provider in Hawaii. With unbeatable value, extensive selection, experienced guides, small group advantage, customer satisfaction, safety-first approach, local insights, and eco-friendly practices, we offer an unparalleled adventure in paradise. Whether you're a solo traveler, a couple, or a family, we assure you a memorable experience that will leave you with cherished memories of Hawaii's enchanting landscapes and warm hospitality. Book your dream vacation with us and embark on a journey that will exceed your expectations. Join us and discover why we are the best tour provider in Hawaii!