Looking to explore the breathtaking beauty of Hawaii without breaking the bank? Look no further than CheapHawaiian Activities and Tours. We are passionate about providing an exceptional and unforgettable experience for our guests, and here's why we stand out from the rest.
First off, we believe that everyone should have the opportunity to enjoy the wonders of Hawaii at an affordable price. That's why we offer unbeatable value, ensuring competitive prices without compromising on the quality of our services. So you can enjoy your dream vacation without any financial worries.
When it comes to variety, we've got you covered. Our extensive selection of activities and tours caters to all interests and preferences, whether you're seeking thrilling adventures, cultural explorations, or serene escapes. Whatever your definition of the perfect Hawaiian experience, we have something for you.
Our experienced guides are another reason why we are the leading tour provider in Hawaii. With their in-depth knowledge and friendly demeanor, they go above and beyond to ensure you have a truly enriching and insightful experience. Plus, by keeping our tour groups small, we provide you with a personalized adventure where you can make new friends along the way.
Your satisfaction and safety are our top priorities. We continually strive to exceed your expectations and adhere to strict safety standards and guidelines. And as a locally-rooted tour provider, we have an intimate understanding of Hawaii's rich culture, history, and hidden gems. We take pride in showcasing the best of the islands and preserving their natural beauty for future generations.
So why wait? Join us at CheapHawaiian Activities and Tours for an unparalleled adventure in paradise. Whether you're traveling solo, as a couple, or with your family, we guarantee a memorable experience that will leave you with cherished memories of Hawaii's enchanting landscapes and warm hospitality. Book your dream vacation with us today and discover why we are the best tour provider in Hawaii!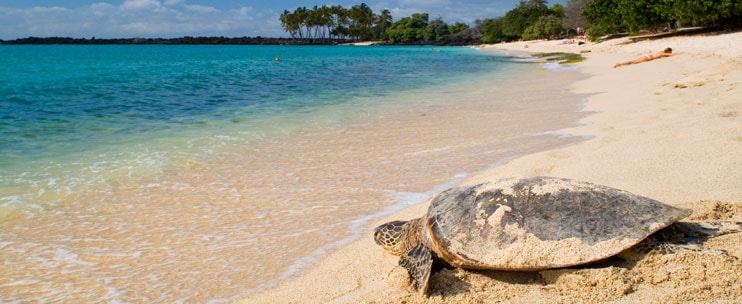 Aloha Hawaii Tours – North Shore Beach Bus Tour with Snorkeling and Water Sports Options
Aloha Hawaii Tours offers an exciting and immersive North Shore Beach Bus Tour on the island of Oahu. This tour is designed to provide you with an unforgettable experience, filled with adventure, relaxation, and the opportunity to explore the stunning North Shore beaches.
Overview of the tour
The North Shore Beach Bus Tour is a full-day excursion that takes you to some of the most breathtaking beaches and attractions on Oahu's North Shore. From the moment you step on the bus, you'll be greeted by friendly and knowledgeable guides who will ensure that your day is filled with fun and excitement.
Included activities
The highlight of the tour is the opportunity to snorkel in the crystal-clear waters of the Pacific Ocean. Snorkeling equipment is provided, allowing you to explore the vibrant underwater world and encounter colorful tropical fish. If snorkeling isn't your thing, the tour also offers other water sports options such as kayaking and stand-up paddleboarding for those who prefer to stay above the water.
Opportunity to see and swim with green sea turtles
One of the main attractions of the North Shore Beach Bus Tour is the chance to see and swim with green sea turtles. These majestic creatures are a protected species in Hawaii, and the tour takes you to a beach known for its frequent turtle sightings. Imagine coming face to face with these gentle giants in their natural habitat – it truly is a once-in-a-lifetime experience.
Visiting popular attractions
In addition to the water activities, the tour also takes you to some of the North Shore's most famous attractions. You'll visit Pipeline Surf Beach, known for its massive waves that attract surfers from around the world. You'll also stop at Waimea Bay, a picturesque beach known for its tranquil waters and stunning sunsets. And no visit to the North Shore would be complete without a trip to the Dole Pineapple Plantation, where you can learn about the history of pineapple farming and indulge in delicious pineapple treats.
Lunch options
When it comes to lunch, the North Shore Beach Bus Tour offers two options. You can either purchase lunch at a local shrimp truck, known for its mouthwatering shrimp plates, or you can choose the Premium Upgrade, which includes a delicious lunch as part of the tour price. Whichever option you choose, you're guaranteed to satisfy your taste buds with the flavors of Hawaii.
Additional activities
If snorkeling and water sports aren't enough to satisfy your adventurous spirit, the tour also offers additional activities for an extra thrill. You can choose to stand-up paddleboard or kayak down the scenic Haleiwa River, surrounded by lush vegetation and breathtaking views. For those who prefer a more relaxed experience, a waterfall hike at Waimea Falls is also available, allowing you to immerse yourself in nature's beauty.
Operating days
The North Shore Beach Bus Tour operates on Tuesday, Thursday, and Saturday, ensuring that you have ample opportunity to join in on the fun. The tour starts early in the morning and lasts throughout the day, allowing you to make the most of your time on the North Shore.
Pick-up and drop-off locations
To make your experience as convenient as possible, pick-up and drop-off services are available from major Waikiki hotels. Simply let the tour company know your hotel details, and they will arrange for transportation to and from the tour location.
Provided equipment
Aloha Hawaii Tours understands the importance of providing high-quality equipment to ensure your comfort and safety throughout the tour. Snorkeling gear is provided, including a mask, snorkel, and fins. And if you choose the Premium Upgrade, you'll also have access to a paddleboard or kayak for the water sports activities.
Price range
The cost of the North Shore Beach Bus Tour varies depending on age and the package chosen. Prices range from $66.53 for children to $117.07 for adults. With the reasonable price range, this tour offers excellent value for everything it includes, making it an affordable option for all travelers.
In conclusion, the North Shore Beach Bus Tour offered by Aloha Hawaii Tours is an exciting and comprehensive way to explore Oahu's stunning North Shore. With the opportunity to snorkel, swim with green sea turtles, visit popular attractions, and indulge in local cuisine, this tour promises an unforgettable experience. Whether you're traveling solo, as a couple, or with your family, the North Shore Beach Bus Tour is a must-do activity during your visit to Hawaii. Book your tour today and get ready for an adventure-filled day in paradise!