Book your tickets now and soar above the vibrant city of Oahu, looking down on majestic towering falls, sky-rise buildings, white sand beaches, and other world-famous spots in the land of Aloha.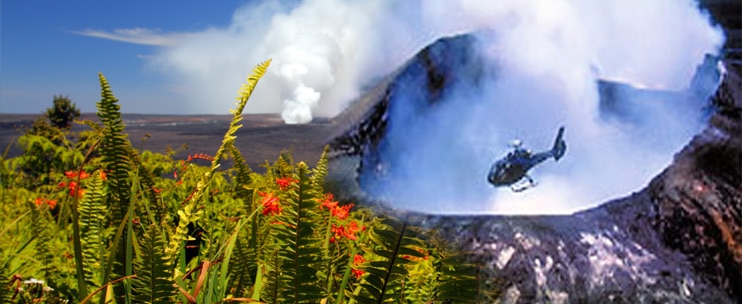 If you wish to be picked up from your hotel or resort, you can make an arrangement during booking, and then important details, including the exact time of your pick-up, will be emailed. As other guests say, you will be taken care of from the booking to bringing you home after the tour. Firstly, please don't forget your cameras. Capturing these stunners at their best moments is one of the highlights of your adventure. With the fact that some of these are inaccessible by land and water but air, you must record your experience as your most valuable memento.
Kicking your 40-minute aerial journey from Turtle Bay Resort, where your advanced, world-class aircraft awaits, your first destination is the towering Kaliwua'a or Sacred Falls, which drops 80 feet or 24 meters into a pool. You might wonder why it is called such. For locals, it is a spot where nobody is allowed to visit because it is dangerous for its slippery park trail.
Also, water from flash floods in the mountains could sweep anybody hiking down the canyon. Plus, boulders and rocks can collapse, which nobody could escape from. Anyhow, viewing it from your helicopter is the best way to watch its beauty.
Your pilot maneuvers and takes you to the dramatic ridgelines of the Ko'olau Mountains, which are also almost inaccessible by car. Here's a fun fact for you: The Ko'olau Range is a lying 37 miles or 60 kilometer-mountains formed by volcanic eruptions with an average width of 13 miles! Just imagine waking up to these beauties every day. Hawaiian locals are indeed lucky to be living in this paradise. So, while you're on this tour, you should make the most out of it!
Before going back to Turtle Bay Resort, your pilot takes you above Kāne'ohe Bay, an 8-mile long and 2.7-mile wide bay! Its depth is reportedly at 40 feet maximum in the dredged channel. Soaring over, you will also notice some ships below. Last is the renowned North Shore – a must-try when it comes to surfing and snorkeling. 
TOUR HIGHLIGHTS:
Get to see Kaliuwa'a (Sacred Falls), which is inaccessible by land

View the iconic Ko'olau Mountains

Soar above Kāne'ohe Bay

Famous North Shore surf breaks

Pearl Harbor

Ride in an advanced and comfortable American-made helicopter 

Two-way communication, which allows you to speak directly to your pilot

Experienced pilot and a Knowledgeable crew, who will narrate untold stories of the spots you are visiting