Escape from the civilization for a while, and spend your afternoon paddling and swimming at a spectacular and private spot - the gorgeous Umauma River!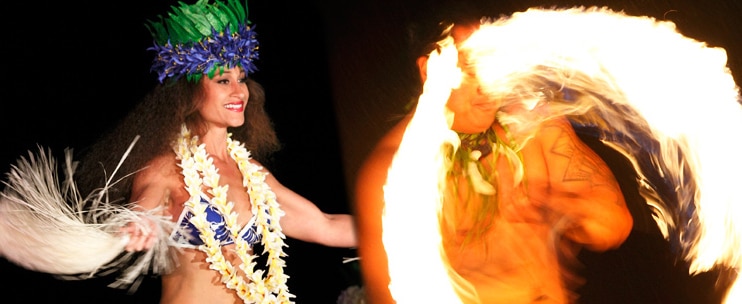 When translated in English, the Hawaiian term "umauma" means "constantly flowing." Why not? It is the only river in the most northern part of Big Island, which continuously flows and doesn't dry up during the dry season. The interesting part is that Umauma River is at the dividing line between lighter rains to the north and heavier rains to the south. Rain here can be intense sometimes that it can move boulders and rocks downstream, when two feet of rainfalls swell the river.
Are you ready to splash and paddle? If you can't decide which activity to do before going back to your daily routine in the city, you can do a lot with this all-in one adventure. Invite your loved ones now and join Umauma Experience, and take your vacay here on Big Island to the next level. Solo backpackers, families with kids, honeymooners, friends, colleagues, and anybody in between are all invited! This is the perfect time and place to rekindle old flames or sparkle new love, and share smiles together. If you are a fan of the TV show "The Bachelorette," you might have seen this spot on your screen where one episode was filmed. 
Before checking-in, remember to bring the must-haves on this trip, including swimsuit, towels, a hat, sunglasses, sunscreen, and change of clothes. After you check-in, there will be a short briefing on safety and basic instructions, and you are now ready for a one-of-kind tour.
You will start paddling along the river, while enjoying the serenity of the area. When you look around, all you could see are indescribable nature's gifts – green trees, waterfalls, lush Hawaiian hillsides, natural swimming holes, and sun-warmed rocks. If you have brought your underwater or waterproof camera, you must not miss capturing these scenery. If you are a pro kayaker, they have stand up paddle boards available. You can also jump into the splashing falls or swim in the freshwater of the river's natural swimming holes, as a result of boulder erosions during the rainy season.
If you get tired, simply relax on the rocks and share a good laugh with your friends, family, or other guests. Bask in the beauty and listen to the birds chirping, which only the countryside can offer. To refuel before returning back to the check-in location, you will have a catered lunch at the private pavilion adjacent to the falls, which will be served by a utility zipline. Again, dine, relax, and savor the moment before it ends.
TOUR HIGHLIGHTS
Relax and play at a private section of Umauma Falls

Jump into the splashing in the falls 

Swim at natural swimming holes

Kayak along the beautiful Umauma River

Stand up paddling along the river

Dine at a pavilion adjacent to splashing waterfalls
TOUR INCLUSIONS
Catered picnic-style lunch

All necessary safety and kayak equipment

Expert guide
SPECIAL INSTRUCTIONS
Check-in time and location:

Check-in 45 minutes before your time at 31-313 Old Mamalahoa Hwy, Hakalau, HI 96710. 
DIRECTION: You'll see a steep concrete driveway with an overhead wooden sign reading "The Umauma Experience". Turn up the drive and the Visitor Center will be at the top on the right.
➤All ages are allowed to participate
➤Requires a minimum of 4 guests for the tour to go out.
Operations:

Daily, as long as the weather condition permits

Duration:

1 hour