The Ultimate Adventure Package is your passport for a day of climbing, high-flying zip lining, and all-out adventure!
Time to see what the hype is all about and cross off that bucket list item. Born in Hawaii, these guides know how to get you up close and personal with nature. Please sit back, relax and let us do the dirty work instead of traveling from place to place on 4 or 2 legs. Your time is precious, so we promise not to waste a single second making sure that you have everything you need for an incredible day that will give you lifelong memories. Let us show you the true meaning of island-style living where skydiving; hiking trails are just within reach."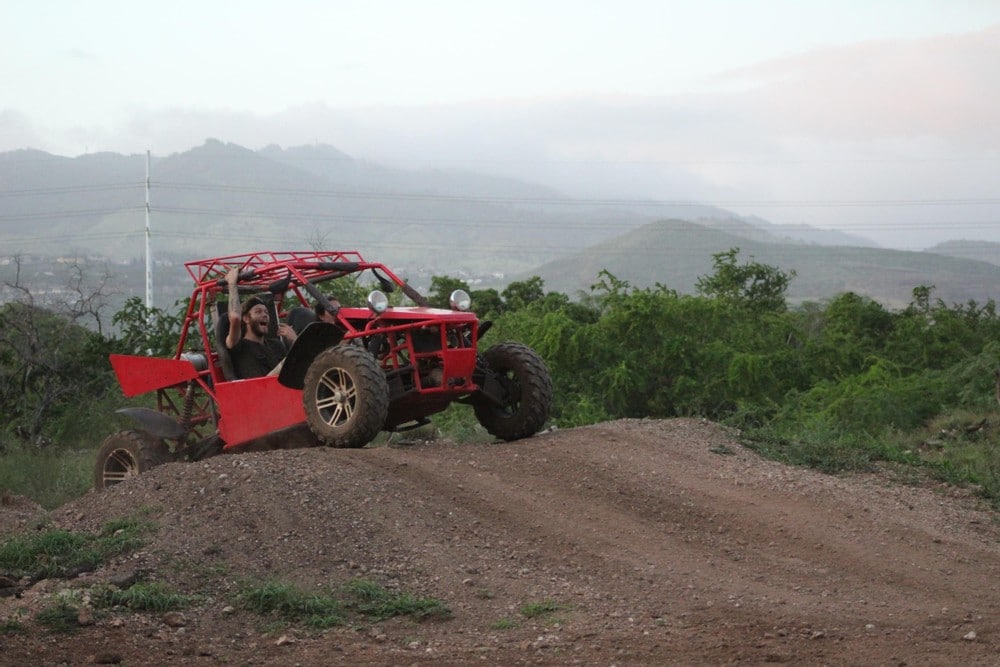 Your paradise awaits, so experience it with Coral Crater's Ultimate Adventure Package!
If you can't seem to make up your mind about which of our packages is the best for you, going all in and experiencing all 6 Zip Lines and more of our other adventures sounds fun. Once here, we will know what type of adventure seeker you are and take care of everything – from start to finish. You can finally relax (or not)!
We have just gone and done it! It's our ultimate package. Now you can experience the thrill of all your favorite things at Coral Crater with this one-time, lifetime chance to experience six zip lines, two aerial crossings, and a death-defying vertical rappel. We know that there are some great activities that you may be itching for, so now you don't need to choose between them–if you're looking for an adventure day full of new experiences where we provide the professional guides to help make sure it maximizes the fun-now is your time! 
If you can't decide between our other packages, why not go all in! In no particular order, you'll enjoy all 6 of our Zip Lines, off-road dune buggy or electric mountain bike, freefall, and many more unforeseen obstacles to beat your best time. This package will satisfy those thirsty for adventure and looking to spend their day participating in new exciting experiences. Our professionally trained guides will accompany you throughout the day and make sure you're having maximum fun! Don't worry about a thing once you have arrived at Coral Crater Jr.; we've got everything covered from start to finish. From lining up unique adventures for the whole family on one of the most beautiful beaches in Hawaii to transporting them by boat across coral reefs.from
If you're looking for the ultimate adventure destination, then worry not! Coral Crater has everything that you need to have an incredible time. This is a place that's ready for action from 6 different zip lines, off-road dune buggies, 10 step cliffs, and waterfalls. And let us not forget to mention our state-of-the-art Adventure Tower, where platforms are located 30ft above ground with views into three major landmarks on Oahu's north shore – the Hau'ula mountains in Kaneohe Bay and Sunset Beach and Turtle Reef along Kailua Bay. Come experience the island jewel of Hawaii with coral as your new best friend!