This is the perfect unguided kayak adventure for experienced kayakers who would like to venture off on their own.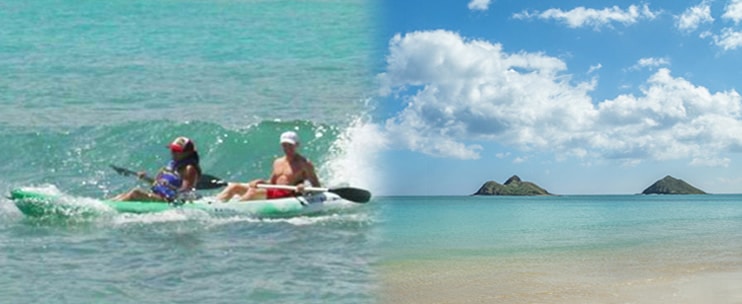 After checking in at the Twogood Kayaks shop in Kailua, which includes a safety briefing and signing of waivers, you'll head out to Kailua Beach Park where you'll be outfitted with your kayak and paddling equipment. When you're ready for your kayak adventure, a staff member will help you launch your kayak into Kailua Bay.
From here, it's totally up to you where you'll head to next. Paddle over to nearby Popoia Island. Or for the more experienced, the Mokulua Islands make for a great destination. Lunch is included in this adventure package (you can enjoy a nice picnic on an offshore island). Upon your return to the beach park at 3:00 pm, you will be picked up in the same location you were dropped off. 
Tour Highlights
Unguided kayak tour in Kailua Bay
Paddle over to an offshore island, such as Popoia Island or the Mokulua Islands
Relax on the beach or go snorkeling in crystal clear waters
Chance to see a variety of marine life, including tropical fish and turtles
Tour Inclusions
Kayak and paddling equipment
Life jacket
Picnic lunch (French-style sub sandwich, chips and a drink) provided in a soft cooler and dry bag
Roundtrip transportation from Waikiki