There are many reasons why people from different parts of the world choose to vacation in Hawaii.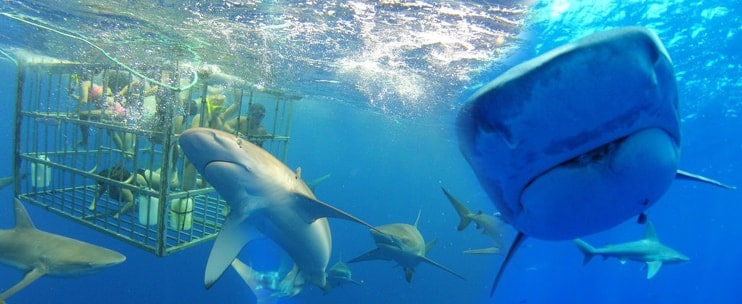 Some want to laze on the beach and bask in the beautiful Hawaiian sun; some want to explore the island's lush countryside; and then there are those who simply want to get away from the hustle and bustle of city life. Their reasons may vary, but one this is for sure—all they want is to have a damn good time!
Of course, if it's some good time that you want, you can count on Try Scuba Diving Honolulu to give you exactly that. Perfect for the adventure-loving and thrill-seeking travellers out there, Try Scuba Diving Honolulu offers great diving packages you should not miss out on when visiting this part of Hawaii. This tour in particular will bring you one of the finest scuba diving spots on Oahu: Shark's Cove! 
Just a quick search on the Internet would reveal that this site is well-esteemed for underwater exploration, so if your hotel is nearby, you better grab this once in a lifetime opportunity of going on an exciting scuba diving adventure at Shark's Cove!
Ranked as one of the "Top 12 Shore Dives in the World", Shark's Cove on Oahu's North Shore is paradise for any scuba diver. It teems with different kinds of marine life and features magnificent underwater topography, so surely, you are to experience the best sightseeing underwater escapade when you book this activity! Despite its name, Shark's Cove is very rarely frequented by sharks, but is, in fact, a favorite hangout place of green sea turtles and different species of brightly colored fish. Thus, this scuba diving adventure is not only a sightseeing activity, but it also is a meet-and-greet occasion with precious marine mammals, most of which are found only in Hawaii!
What makes this all the more splendid is the fact that the operator, Try Scuba Diving Honolulu, has had years of training in offering the safest and most enjoyable scuba diving experience. It specializes in taking beginners to their first ever scuba dive, but this is not to say that advanced divers are not welcome! Subject to a few restrictions, anyone and everyone is free to join Try Scuba Diving Honolulu for an unforgettable dive at Shark's Cove!
Tour Highlights
This activity is open even to those without certification!

This activity caters to small group sizes only, ensuring a more hands-on experience with your professional dive guide.

This activity is inclusive of all gear, which you will be familiarized and trained with prior to the scuba diving activity proper.

A perfect bonding moment with the family, this activity lets you have a close encounter with Oahu's abundant marine life, which both children and adults will surely enjoy.

This activity is offered at different times per day.
Tour Inclusions
A pre-dive safety briefing

An instructive training for the proper use of scuba diving equipment

All scuba diving gear

A soft copy of the GoPro video taken during the dive
Special Instructions
Check-in is at Shark's Cove. The instructor will be waiting for all participants in front of the public restrooms and shower area.

Check in at least 15 minutes before your scheduled tour time.

All participants must be at least 8 years old.

For minors under the age of 18, they must have a waiver form signed by their parent or guardian.

All guests should be in good physical health prior to the dive. A medical questionnaire* will be filled out at the check-in counter to ensure that guests are physically fit and are able to go on the scuba diving activity without any health concerns and repercussions.

This tour operates daily, from May to October.

The tour lasts for around 1 hour to 1 hour and 30 minutes.

A dive instructor can handle up to 4 guests only per dive. Large groups will be divided accordingly to meet Try Scuba Diving Honolulu's instructor to guest ratio. 

Choose from Intro Scuba Diving (for beginners), Certified Diving (for advanced divers), or Snorkeling (for those who do not prefer to dive).
* The following questions will be asked in the medical questionnaire form. If a participant answers yes to any of the following questions, he/she will need to present a doctor's clearance before he/she is allowed to join. 
Do you currently have an ear infection?
Do you have a history of ear disease, hearing loss, or problems with balance?
Do you have a history of ear or sinus surgery?
Are you currently suffering from a cold, congestion, sinusitis or bronchitis?
Do you have a history of respiratory problems, severe attacks of hayfever or allergies, or lung disease?
Have you had a collapsed lung (pneumothorax) or history of chest surgery?
Do you have active asthma or history of emphysema or tuberculosis?
Are you currently taking medication that carries a warning about any impairments of your physical or mental abilities?
Do you have behavioral health, mental or psychological problems or a nervous system disorder?
Are you or could you be pregnant?
Do you have a history of colostomy?
Do you have a history of heart disease or heart attack, heart surgery or blood vessel surgery?
Do you have a history of high blood pressure, angina, or take medication to control blood pressure?
Are you over 45 and have a family history of heart attack or stroke?
Do you have a history of bleeding or other blood disorders?
Do you have a history of diabetes?
Do you have a history of seizures, blackouts or fainting, convulsions or epilepsy or take medications to prevent them?
Do you have a history of back, arm, or leg problems following an injury, fracture, or surgery?
Do you have a history of fear of closed or open spaces or panic attacks (claustrophobia or agoraphobia)?