Are you looking for a vacation from reality?
Come to The Climbing Adventure Coral Crater Adventure Park and take on one of our three courses. Our rope climb is undoubtedly one of the highest in the world. We don't boast about it because that would defeat the purpose. You are welcome to try us out! We also have a Rope Ladder course, or you can get your hands dirty climbing our Rock Wall. Please stay a while and check out our concessions stand laden with crisp french fries, slaw-covered pulled pork sandwiches, and ice cream cones dripping with chocolate sauce or strawberry syrup (WE HAVE SOME OF THE BEST SOFT SERVE IN Kaua'i).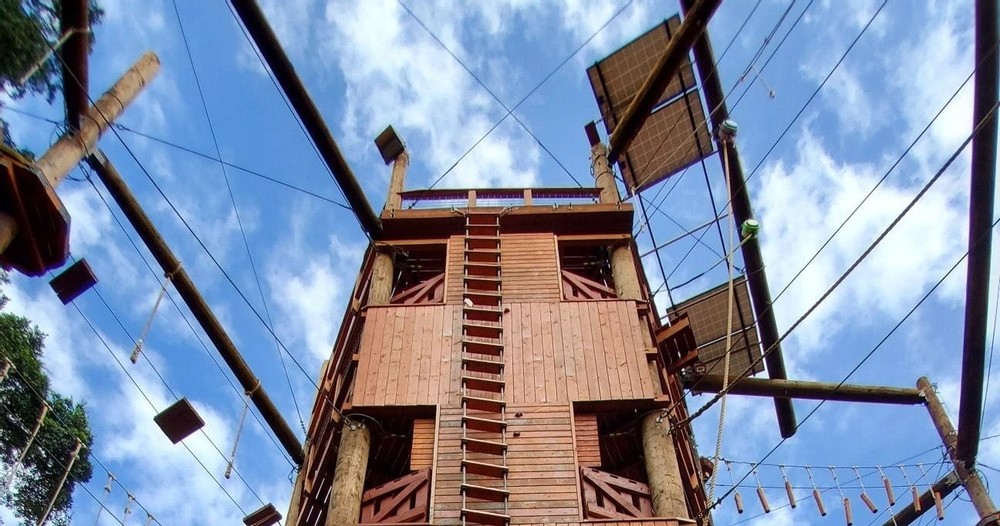 Put your feet up and unwind in the best place to relax. Relax on a beautiful beach, or hike our miles of trails. Give our climbing adventure park a try. You will find it worth your time! 
You're about to embark on some of the most incredible adventures life has to offer. You know that feeling you get right before going bungee jumping? That's what it feels like when you strap in – are your palms sweaty? Don't worry! These harnesses can secure up to 36 feet, and be sure not to put these contraptions over your clothes, or they might fly off! The experience is pure excitement as you reach for the sky with only a thin wire between you and dangling into nothingness. Regardless of how confident or nervous, there's no better way than zip-lining down an 800-foot post as high as 700 feet above ground level like Spiderman himself! Projects such as this have become increasingly popular in today's competitive market because of everyone.
Climbing Adventure Coral Crater Adventure Park is a park with high adventure challenges and activities that will get every adrenaline junkie thrilled. With three different ways to make it up to the top, you'll be challenged for hours on end!
The Rope Climb has challenging lines higher than any other in the state. It is a challenge for those who dare. The Rope Ladder, like a fireman's climb or rock climbing? We know which one you'll want to try! And if the job doesn't scare you off, don't forget our final way — the hardest of all–our Climbing Tower, where you can finally experience what it's like being at the center of an exciting world-class event.
Parents, if you're looking for a way to keep your kids entertained, let them come and try our Adventure Challenge. This is great for birthdays, school field trips, or whatever the occasion. During the 45-minute experience, they will ascend high on rope ladders that seem easy enough but are challenging. They'll be challenged atop high ropes and up rock walls too! The best part? Once they get up there, it's like a big game. All the other kids encourage each other not only to climb higher but also to make their friends laugh during games at the top of the tower. When things get more complex – it makes them grin even bigger!