If golfing is on the top of your to-do list in Hawaii, spend it at a world-class golf course, and it's no other than Turtle Bay Resort's Fazio Course. With complete facilities, including top-notch guest rooms and suites, escape the downtown traffic and noise and let the ocean breeze calm you, while enjoying a fun golf play.
Home to two championship golf courses (Palmer and Fazio North Shore Golf Courses), Turtle Bay Resort invites you to a unique golfing experience. These were designed by two golf legends Arnold Palmer and George Fazio. 
In this post, we are going to talk about the Fazio Course, which is more forgiving than the Palmer. This 18-hole course provides you with not only an exciting game but also stunning ocean views both on the front and back nine. In fact, it has already hosted championship golf competitions, including the Champions Tour, LPGA, and the Big Break by Golf Channel. Not to mention two golf legends Palmer and Fazio have played here and showcased their winning hits and swings. 
What to Expect?
At Turtle Bay, customer service is a priority so expect tender loving care from pick-up from and to your hotel. If you are coming from major Waikiki hotels, they have round trip shuttle service inclusion on your package (if you avail). You will be riding in an air-conditioned 10-passenger van, so all you have to do is bring your equipment, and you'll be in the resort in no time.
Fortunately, the Turtle Bay resort also features elegant and comfortable rooms with breathtaking views, including the ocean. If you want to recharge and relax in a serene environment, this could be a perfect opportunity for you to skip the travel from outside the resort before playing golf at Fazio. There are different rooms in their three-wing building, which let you watch the ocean from different perspectives. When you open the sliding glass doors of your room, you can listen to the splashes of the waves and feel the tropical breeze of the wind. Plus, you get to watch landscaped rooftop gardens and other magnificent elements of the resort.
In case you didn't bring your golf equipment along (for less baggage space), the fully-stocked pro-shop got all your golfing needs, including golf club rentals (which are in excellent condition). They also sell fashionable men and women apparel such as caps, polo shirts, swimming suits, and women tops, among others, including signature brands.
They have a driving range if you feel like warming up before your actual play. It includes a short lesson with their professional and friendly golf instructor (if you avail). We suggest taking time to check at the maps first before you hit because there are hazards and traps that you might not see. The layout is in good shape, which is also family-friendly. The Palmer course is more complicated than the Fazio, and many guests vow that the latter has more fascinating views on every hole. It is walker-friendly with many bunkers, and greens are fast and well-kept, as well as the fairways. 
Before we forget, you might want to bring bottles of water on your game for refreshment, especially in summer. Their cart has an ice chest, and just clean up when you return it. Also, if you want to improve your game, bring your golf GPS with you because they don't have it in the course. Here's a little clue for you: numbers 6, 7, 11, and 12 are their signature holes that are just a few steps away from the ocean. When you get there, you'll see what we are talking about.
Dining and Drinks
After golf, you can drop by one of the several restaurants located in the resort for authentic Hawaiian cuisine, exotic cocktails, diverse menu, freshly-brewed lattes, and americano, or fresh and organic foods. The Lobby Lounge, which is a Turtle Bay restaurant, serves the best coffee and meals. Their signature dishes include Citrus Ponzu Calamari and the mouthwatering Grilled Kahuku Honey with Mango Glazed Chicken. It is where you could also taste handcrafted cocktails. We must say pupukea lychee and the skinny lilikoi chi chi are a must-try because they're excellent. If you are into coffee and want that extra energy for your golf play, try their delicious lattés, cappuccinos, and espresso drinks. Plus, other beverages like smoothies, beer, and wine.
Other diners and bars located in the resort are The Point, Lei Lei's, and Roy's Beach House. You could really say you have a lot of choices at Turtle Bay. At Lei lei's, you can vividly watch the beauty of the Fazio course and the whole resort. This is perfect if you prefer a laid back atmosphere and fancy Island-style foods. Their bestsellers are seared ahi tuna for an appetizer, delicious prime rib, and daily fish special. Also, don't forget to leave a space for their exceptional dessert – their very own version of mud pie!
Another is The Point, a bar located in the resort. Here, you can relax and listen to local live music by their talented local performers after a fun golf play. They take pride in their famous mai tai, which we also recommend. Guests visit here for their sunset and pool bar and, of course, their unique cocktails, which you can only taste here. Lastly, 
FAZIO GOLF COURSE (TURTLE BAY RESORT):
Spike Policy: Soft Spike Only

GPS Tracking: No

Course Type: 18 holes, 72 Par

Ratings: 73.8, 70.0, 71.1

Greens: Paspalum Grass

Fairways: Bermuda and Paspalum Grasses

Bunkers: Yes

   

Water Holes: Yes

Practice Green: Yes

   

Driving Range: Available

Yardage: 6769, 6091, 5354

   

Slope: 130, 124, 122

Yardage Markers: Sprinkler Heads

Club Rental: Titleist (around $55)

   

Lessons: Available

Pull Carts: No

   

Golf Carts: Yes

Caddies: No

   

Five-somes Policy: Allowed

Rider Fee: Around $30

   

Walking Allowed: Allowed

Lockers: Available

   

Showers: Available

Club House: Available

   

Pro Shop: Available

Restaurant: Open

   

Bar: Open

Conference Facilities: Available

   

Banquet Facilities: Available

Lodging: Available
 SCORECARD (FAZIO GOLF COURSE):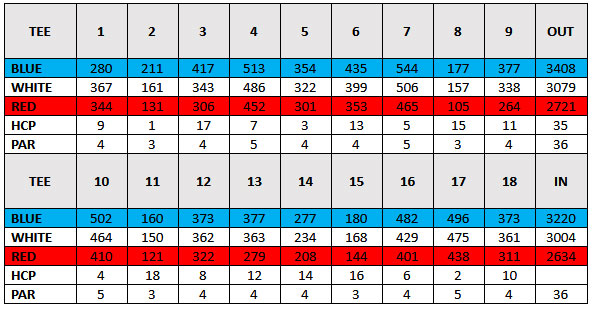 Know Before Booking:
Proper golf attire is required.

Club rentals are not included in your green fee.

Opens daily

For shuttle service, please book 24 hours prior to your visit. Pick-up time from major Waikiki hotels is from 6:15 AM to 6:55 AM, and the shuttle leaves the resort at 2:00 PM.
*Pick-up locations are: 
Hilton Hawaiian Village (in front of the Lagoon Tower)

Sheraton Waikiki (Don Ho Lane)

Hyatt Regency Waikiki Hotel (Koa Avenue Entrance – Tour bus loading/unloading area)

Waikiki Beach Marriott Hotel (Group Bus Depot on Paoakalani Avenue)
If you are driving, the resort is located near the legendary surf breaks Pipeline, Waimea Bay, and Sunset Beach. It is a 10-minute drive away from the Polynesian Cultural Center and 55 minutes away from the Honolulu International Airport.
*Please note that there are no taxis or Uber readily available to get to the resort.