Come aboard the Kai 'Oli 'Oli for a half-day of exploration, relaxation, togetherness.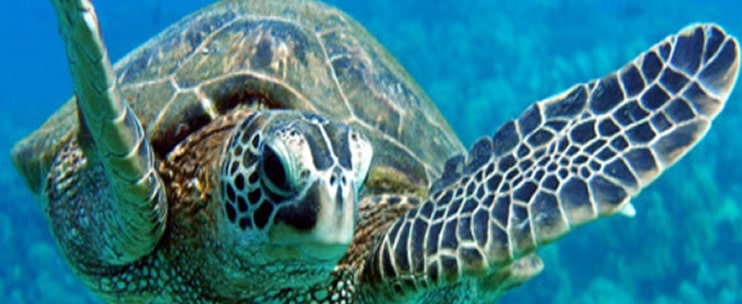 This is the perfect combination for the perfect tour adventure in Oahu! Interestingly, Kai 'Oli 'Oli translates to "joy on the ocean", and, frankly, Ocean Joy Cruises could not have picked a more suitable name. From its high-powered catamaran that will take you to a relaxing cruise along Oahu's west coast, the awe-inspiring sights, the thrilling dolphin and other marine life encounter, the company of friendly and well-trained staff and crew members, and the scrumptious Hawaiian meal to cap the tour, Ocean Joy Cruises is definitely your ticket to a "joy on the ocean"!
For this tour adventure, Ocean Joy Cruises will be providing you with high-grade snorkeling equipment, and as well as instructional guides and assistance from its well-experienced crew. These inclusions will most certainly guarantee your utmost comfort and enjoyment as you go into the water and explore the underwater beauty that Oahu has to offer!
 Down under, prepare to see untainted coral reef and rock formations and precious sea creatures, such as spinner dolphins, sea turtles, and tropical reef fish, all of them enjoying themselves in their pristine, well-preserved home. That said, make sure to practice responsible touring and snorkeling, which you will also be enlightened about by Ocean Joy Cruises' passionate, ocean-loving crew. Surely, this is not only an adventure to remember, but is also a learning experience about the preservation of Hawaii's oceans and marine life!
After that exhilarating time undersea, Ocean Joy Cruises makes the cruise back just as special, as guests are to enjoy a mouthwatering meal and some local refreshments on the ride back. Feast on delicious local meals, sides, and drinks while relishing the views and the breeze–truly a wonderful way to finish off such a fun, jam-packed day.
This tour is available everyday, and depending on your schedule and preference, you may choose to book a morning tour (Morning Calm Cruise) or an afternoon tour (Afternoon Adventure Cruise). Both, of course, promise an unforgettable time with your companions as you get a thrill out of the beautiful island life. Kai 'oli 'oli, indeed!
Tour Highlights:
Ride on-board an exceptional power catamaran, complete with clean and spacious restrooms, fresh-water showers, and cabins with padded seatings

Cruise along Oahu Island's scenic west shore

Snorkel in the pristine waters of Makua

Encounter and swim with dolphins, sea turtles, and other marine animals

Be with well-experienced staff and crew members, with never more than 12 guests to every crew member
Tour Inclusions: 
Ocean Joy Cruises' Morning Calm and Afternoon Adventure Cruises is inclusive of the following:
High-grade snorkeling equipment with soft silicone seals, optical lenses, and padded split fins

Instructional snorkeling guide, especially for beginners

Tour narration in both English and Japanese

Sumptuous Hawaiian meal with several options, even for vegetarians

Refreshing non-alcoholic and alcoholic (beer, margarita, wine, or Mai Tai) beverages

Transportation to and from your hotel in Waikiki, upon advance notice
Lunch Menu:
Hawaiian-style teriyaki chicken

Kalua pig (pulled pork)

Hawaiian-style potato and macaroni salad

Rice

Buns, tomatoes, and lettuce (for build-your-own sandwiches)

Fresh tropical fruits (honeydew melon, watermelon, cantaloupe)
* Vegetarian meals are also available, with advance notice.
Special Instructions:
Choose from the following tour times:
Morning Calm Cruise: 8:00 AM to 11:30 AM

Afternoon Adventure Cruise: 12:15 PM to 3:45 PM
Pick-ups are available at select Waikiki / West Oahu hotels. For those availing of this inclusion, look for a Royal Star bus with an Ocean Joy Cruises sign. Kindly confirm pick-up time after booking the tour.

You may also drive to Ko Olina Marina Shop Activity Center, where parking is available. Parking stub may be presented at check-in for validation.

This tour operates daily.

Tour duration is approximately 3.5 hours.