Promising an unforgettable afternoon in the lovely waters of Kona Coast, Ocean Encounters' Midday Snorkel Cruise is what you need for some ocean adventure and fun.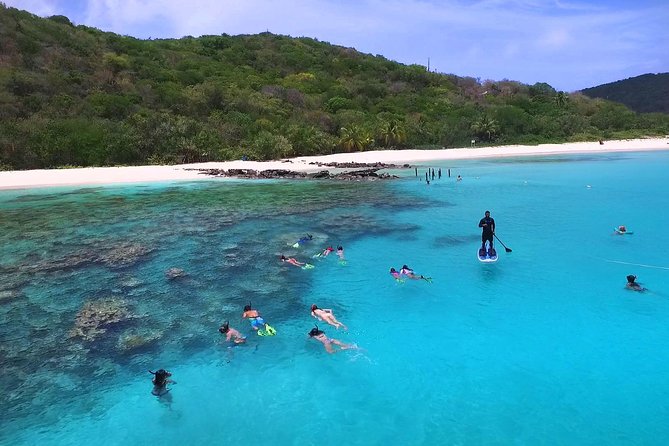 Kona Coast is a marine sanctuary that is home to a wide variety of sea creatures, as well as majestic reefs and formations, and surely, you would not want your Big Island getaway to come to a close without getting to take advantage of Kona's natural charm and wonder. Let Ocean Encounters accompany you to the best afternoon of your island life by booking the Midday Snorkel Cruise tour package!
For this tour, Ocean Encounters utilizes a 46-foot Delta boat that guarantees a smooth and comfortable ride to the day's identified snorkel location. What's great about it is not only its amenities but also the fact that it is operated and manned by professional and well-trained staff and crew! Let the captain take you on the cruise as you listen to the crew's fascinating stories about Hawaii's culture, history, and sea life. Of course, they are not only there to entertain; they are going to ensure your utmost safety and protection, too! Even first-time snorkelers will have an easy time on this tour, given the crew's helpful pre-dive briefing and safety guide. With Ocean Encounters, you are most certainly in good hands!
Upon your arrival at the snorkeling location, let the underwater fun commence! Here, prepare to see the loveliest and most breathtaking views you never even knew existed. From the pristine turquoise waters, the vibrant reefs, to the marine organisms teeming in the area, you will most definitely be left captivated, inspired, awestruck.
This afternoon adventure is a must-try when travelling to the Big Island! While three hours seems too short a time, you will nonetheless meet a lot of precious sea creatures and see a lot of beautiful sights above and below water when you book Ocean Encounters' Midday Snorkel Cruise.
TOUR HIGHLIGHTS
Go on a 3-hour snorkeling excursion in a top-rated snorkel location on Kona Coast

Catch sight of amazing above and below water views

Get an up close encounter with Big Island's marine life, including dolphins, turtles, fish, and many other sea creatures

Have an enjoyable time, whether first-timers or seasoned snorkelers!
Special Instructions
Check-in time is 12:30 PM. Make sure to check in early as the tour will promptly depart at 1:00 PM.

Check in at the Honokohau Marina, located at 74-425 Kealakehe Parkway, Kailua-Kona, HI 96740. Look for the Bite Me Logo Store, the landmark of which is the blue building complex that has its own parking lot. 

While this tour does not have restrictions as to who may or may not join, it is nonetheless advisable that snorkelers are able to swim comfortably in open water. First-timer snorkelers will be properly briefed and assisted.

This tour operates daily.

Tour duration is 3 hours. Tour is set to return at around 4:00 in the afternoon.