Want to experience the beautiful paradise of Hawaii?
The Morning Calm Cruise is more than just a ride up the coast; it's an adventure in discovering the history and legends of this beautiful land. Snorkel off Oahu's pristine coastline, explore unique wildlife, all while sipping on our famous Morning Calm cocktails!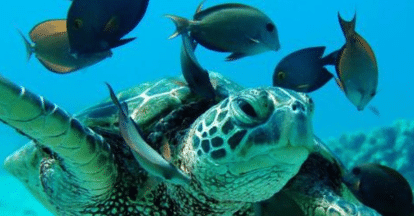 You're headed to paradise, so why just spend your vacation in the sun?
 Join our Morning Calm Cruise and enjoy an incredibly memorable experience that includes exploring the rugged shores of Oahu's west coastline, learning about Maui from a Goddess herself (or King), and exploring the sparkling blue waters off Oahu's western coastline for some snorkeling. If you've never seen Makua Beach "bejeweled with diamond-filaments of light as if someone had scattered diamonds there carelessly by hand," this is your chance!
We hope you're ready to escape into the islands and take in some of the most beautiful sights that Hawaii has to offer. Snorkel with fish native only found here or go multigenerational on your family trip. Wake up each day blazing a trail with exciting new views and an energizing smile, all while soaking up some of Hawai'i's finest outdoor recreation adventures. Enjoy breathtaking scenery from the serenity of Waikiki Beach to windsurfing off Ka'ena Point – all part of our Morning Calm Cruise experience!
Get out of the city and enjoy the coast as Morning Calm Cruise takes you up from Ko'Olina Marina to various points along Oahu's western coastline. We provide the best snorkeling equipment, so you don't have to worry about anything. Spend an hour exploring Makua's untouched waters and delight in beautiful views that we can all call home. You'll make memories that will last a lifetime on this cruise. You'll visit points around the Waianae coast along with picturesque islands and feel the perfect trade winds in your hair as you wander throughout old Hawaii exploring ancient Hawaiian folklore and legends, the beauty of nature, historical monuments, and historical tales.
This experience will take you up the entire central coast of Oahu (west coast), from the beautiful Ko'Olina Marina to various points along our western coastline. Along the way, learn about something magical: Our Morning Calm Cruise is not just for the morning person; it's a fantastic time!
What are you looking for in your next vacation? If it's an adventure and getting away from it all, make sure to make room for the Morning Calm Cruise! Our Morning Calm Cruise will take you up the entire Waianae coast (west coast of Oahu), from Ko'Olina Marina to various points along Oahu's western coastline. Learn about the magical history of our islands and the Waianae coastline as our crew enchants you with the legends and history of this beautiful land. After an exciting ride up the coast, we'll enjoy a snorkeling expedition in deep blue waters off of Makua's pristine shores. We provide high-quality equipment that is fit – just don't forget to pack some sunscreen.