Maui is known for its laid-back vibe, gorgeous beaches, and lush green landscapes.
At West Side Snorkel's Discovery tour, we bring you to the best locations to snorkel in crystal clear waters with inviting turtles or leopard rays. You'll be introduced to basic kayaking skills if needed, so you'll float effortlessly through the waves while enjoying colorful coral reefs and abundant fish life. This 3-hour introductory kayak adventure on Maui includes two stops for snorkeling in neat locales – one-off Olowalu Beach, where sea turtles are hosted daily, and another at Makena Landing. Of which Sandy Cove for an eagle ray sighting just about every day!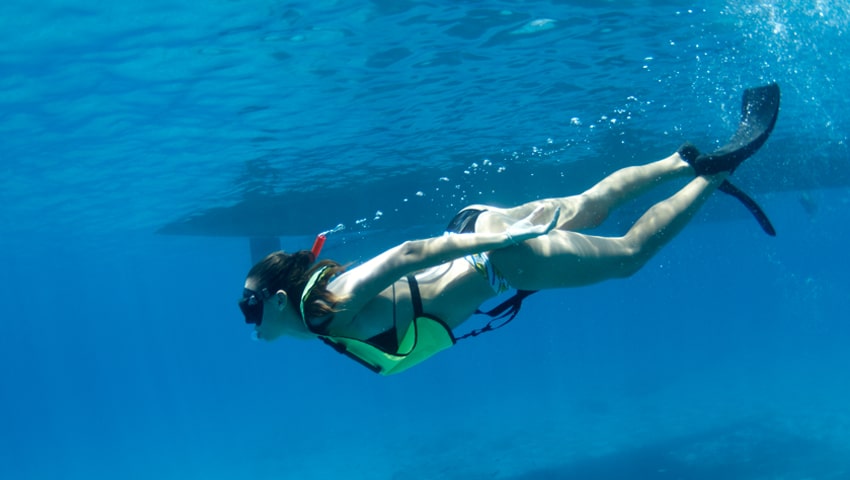 Experience close opportunities with nature that can't be found anywhere else.
With our three-hour kayak, snorkel and discover the wild sea turtles adventure, you'll be sure to find a favorite activity in West Maui. Enjoy two snorkel stops with views of crystal clear waters that are nearly 80 degrees, all set against the backdrop of stunning mountains for an experience to remember. With more than 200 unique islands surrounding Maui Island to explore, it can be hard to know which one best suits your vacation interests. This introductory expedition will uniquely take advantage of what sets us apart from any other destination in the world. It will teach you exactly how easy it is to make memories while staying on this magnificent island.
Adventure awaits you when you come face to face with the wild west side sea turtles. From your kayak, take a deep breath and dive into the beautiful open ocean of Olowalu or Makena- both home to an incredible array of coral reefs, marine life, and fish. Share in our priceless experience as we guide you on a leisurely snorkel tour full of discovery in crystal clear waters set against the backdrop of the breathtaking West Maui mountains and Haleakala! Feel so rejuvenated when it's time for lunch, then head back out (if not too windy) for another quick half-hour snorkeling; still under that perfect cover of water temperature at 80 degrees! 
West Side Snorkel Discovery Maui, Hawaii, is the ultimate family adventure.  
Don't just settle for a vacation with the kids- make it memorable and fun! West Side allows you to kayak while snorkeling, which means everyone in your family can have their own experience on this breathtaking trip. And don't worry about not being an expert in these water sports before coming: we'll show you how to kayak and snorkel every step of the way.  Plus, take a look at all these beautiful critters that might occasionally glide by turtles sunbathing on rocks underwater or leopard grouper lurking in the shadows beneath the surface will almost undoubtedly become lifetime memories for anyone looking to soak up.
West Side Snorkel Discovery Maui, Hawaii, is the most fun-filled, laughter-inducing family adventure you will ever find! Our staff members provide a wide variety of educational entertainment for families, including scientific lectures about marine life and Hawaiian culture. Join us as the crew teaches all ages how to snorkel safely to see loads of wild marine life up close!