The Upcountry and North Shore tour is the perfect outing for anyone interested in seeing Maui's lush greenery, waterfalls, stunning mountain ranges, and serene valleys.
Your day will include:
Gorgeous ocean views.

Lush green landscapes.

Charming villages.

A stop at the tropical beauty of Hana.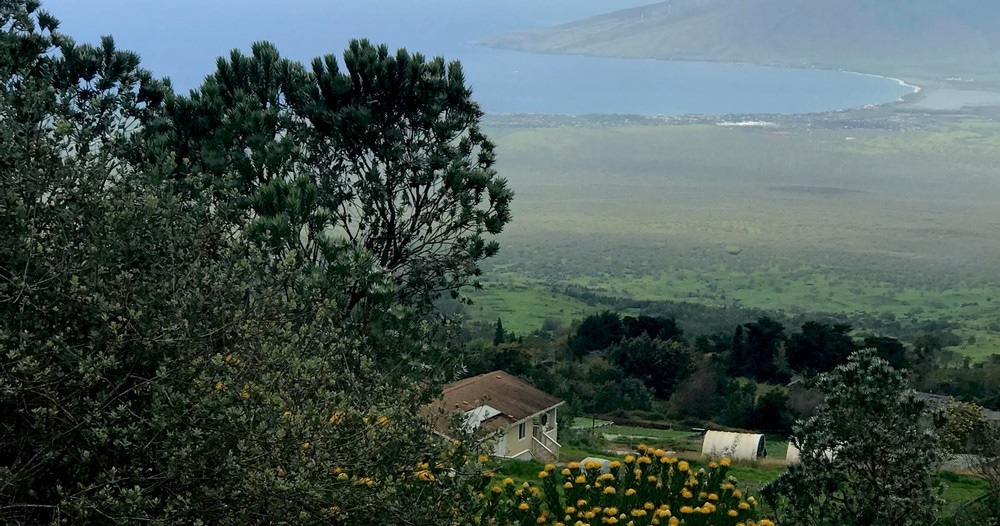 Explore Maui's incredible diversity of landscapes and climates
This is Maui's most diverse region with many different landscapes to explore – from the fantastic Upcountry Peninsula high above the Pacific Ocean; to North Shore's dramatic cliffs overlooking the sprawling, beautiful beaches.
The whole island has incredible climate contrasts: (sunny) dry in Upcountry or fantastic moist on North Shore, which means you get an all-over sense of paradise! 
The itinerary includes stops for coffee and lunch before returning via Hana Highway that skips traffic-jam-city speeds and slow pace windy roads.
What up, Maui's? Ready to take a break from the tourist grind and feel like you're in vacation mode already? Join us on our Upcountry & North Shore tour for some of the best views of "Upcountry" and many of the famous landmarks on Maui's North Shore. Get your camera ready because we'll show you it all from pretty high up! Afterward, we can chat about what makes some parts of Maui so unique. Then maybe grab lunch or coffee before making another stop at one more spot. It's a full day with Karla as your guide, who knows all these destinations better than just about anyone! 
Explore Maui's incredible diversity of landscapes and climates.
Go on a bit of escapade and visit Maui Upcountry & North Shore to experience the luscious green side of the island. The "Upcountry" is home to two unique places that offer something different for everyone—Kula, with its mountain-top views, art galleries, breathtaking vistas from Sugarloaf Hill at Kuliouou Ridge; Paia town where you can sweep off your worries and enjoy a hoola girl shake or fresh fish taco in one of many beachfront restaurants. Spend time in "DownTown" Lahaina exploring the many boutiques along Front Street or make it an authentic Hawaiian Luau on Kaanapali Beach.
Maui, a land of wonder, was formed by volcanic activity and plate tectonics to be one of the most beautiful islands in the world. Visitors to Upcountry Maui will find themselves immersed in varied scenery, including breathtaking cliffs, second-growth rainforest, lava fields (created through Kilauea volcano), mountainous regions with coffee farms, and lavender fields. In Hopewell Valley, just north of Hana Bay, you can experience lush terrain reminiscent of the ancient Hawaiian rainforest that once covered this expanse. History buffs might enjoy stopping at Ahupua'a O Kahana State Park, where they can traverse 3000 acres on foot or horseback, visiting various archeological sites over 800 years old! 
Come to North Shore & Upcountry Maui for your next vacation and get ready to enjoy locally grown coffee and decadent pastries, stroll through a lavender farm or botanical garden, visit a local organic farm and pick your strawberries or pumpkins (seasonal), walk around Paia town for some shopping.