This is a great new way to surf! Stand up and paddle your way to even more fun! Lahaina, Maui offers private and semi-private SUP lessons for all levels. You'll enjoy 1.5 hours of instruction in the perfect environment with family or friends on beautiful, clear water that ranges from waist-deep to chest high. This is the ideal opportunity for beginners or those who want extra help mastering skills. We offer private and semi-private options for SUP lessons so that you can have a more intimate experience with your group. You'll get 1.5 hours of instruction and gear rental from our expert instructors on the water in beautiful Lahaina, Maui. Prices range from $80 to $150 per person, depending on the size of your group. Family packs are available for groups of 4-6 people who want to share one instructor (7 years +).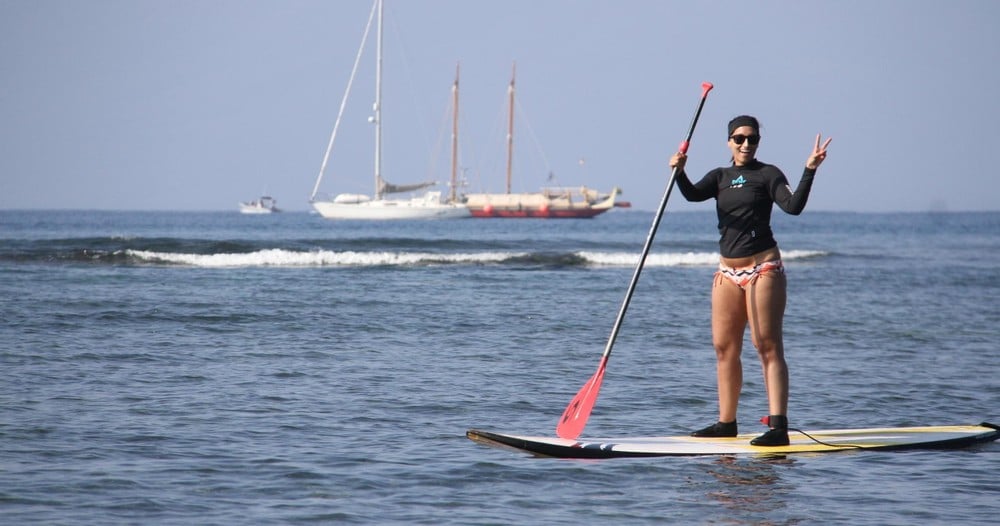 We offer private and semi-private options for stand-up paddleboarding in Lahaina, Maui. Private lessons are 1.5 hours long and cost $150. Semi-Private lessons are 1 hour long and cost $95 per person (maximum six people). Family packs are 4-6 people with one instructor and last 1 hour; they cost $80 per person (7 years +). We teach beginners the basics of SUP, while more advanced students can work on surfing skills or exploring their surroundings at a leisurely pace. No experience is necessary.
Lahaina is home to some of the most beautiful beaches in Hawaii. It's also the perfect place for your next SUP lesson! Our Private or Semi-private lesson will provide you with all the tools and skills necessary to be a confident paddler. For those looking for a more advanced class or individualized attention, we offer private lessons as well. All our instructors are experienced professionals who can help teach you how to paddle like a pro! Whether it's your first time on a board or you're an expert surfer, we guarantee that our lessons will make this one unforgettable experience.
Do you want to explore the world of SUP but don't know where to start? Private & Semi-Private SUP Lessons in Lahaina, Maui, offers an excellent way for you and your family or friends to experience Stand Up Paddleboarding. The lesson is perfect for couples or families looking for something different from the usual beach vacation.
We offer both private and semi-private lessons with our expert instructors! Our Semi-Private Lesson consists of 2-6 students from your party with a private instructor! This lesson will be more individualized than our Group Lesson, allowing you more attention to your instructor. You do not share your instructor with anyone outside of your party.
If you are in Maui and want to surf, this is the place for you. We offer private and semi-private lessons that last three hours. The class includes a land lesson on the basics of Stand Up Paddling, emphasizing water safety. The rest of the time is spent with an instructor in the water teaching you how to paddle. A Maui Wave Riders' SUP lesson is the best way to start surfing! Join us for a day of fun in the sun on our beautiful coastline. We will provide all equipment and instruction so that you can get started with this new sport today!