Get dirty on this two-hour dirt-bike tour through the pastures and nursery!
Ride down to 'ana'opao like you did when you were little, giving your time to help out our paniolo as they check all those tricky water lines. Once we finally break for some cold drinks and snacks, get a full tour of the ancient Hawaiian history in these beautiful valleys (seriously, what are we still doing here!). You'll get past photos of Pii Moi alongside pictures of Waikeni from last year's volcanic eruptions. We will also ride around Mt Haleakala, so have your camera ready.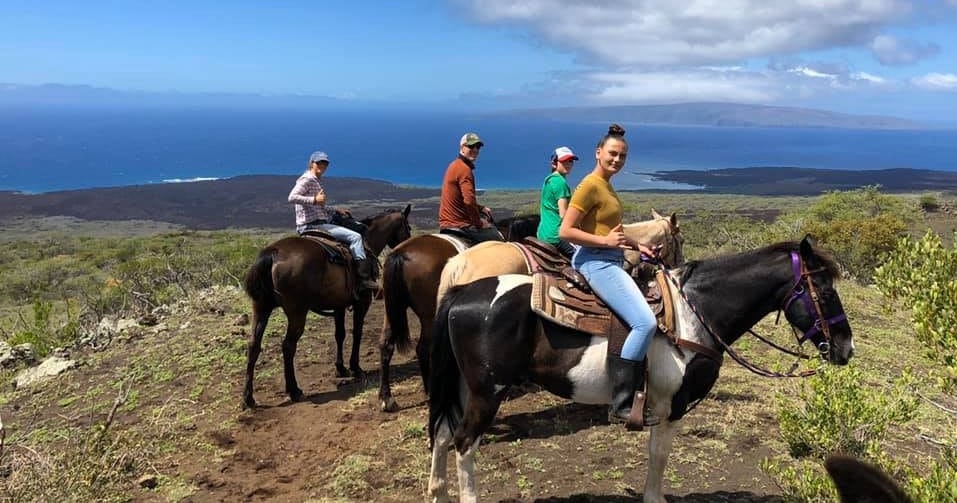 Whether you're a roping cowboy or not, this may be the thing for you and your family.
Learn how to lasso, rope, and tie up unwanted strays while leisurely taking in the beautiful vistas of cows munching grasses from pastureland villages, experiencing an authentic working Hawaiian culture alongside one of Hawai'i oldest occupations – paniolo (cowboys). Bring the family down to this private one-day family tour which exposes young minds to life's rhythms as they see firsthand what goes into beef production through a unique cultural experience. You'll get steps away from actual scenery that is sure to keep everyone entertained!
Enjoy a one-of-a-kind cultural and historical learning adventure. Explore Maui's oldest pastures, the ancient Hawaiian history of Pii Moi, visit cattle on their ranch grazing land, and explore Kepuhi Point lookout point for amazing views. The Private Cattle Open Range Tour is an uplifting way to experience Maui that the whole family will love. Kids 9 years old or younger are half off this fun-filled two-hour tour.
Experience the history and culture of Maui's past with our unique cattle drive tours.
Every tour has two lookout points, an old well, a baby nursery for cows and calves, and a paniolo outpost. At the same time, we cross over ancient Hawaiian Kapa like in traditional footwear–all on horseback! And don't forget the cold drinks provided at every stopover point along the way. You'll see beautiful scenic landscapes from Haleakala to Kanaio during this 2-hour private tour. It pays homage to Hawaii's rich tradition of ranching culture amid changing times, so experience it all today!
Maui's beautiful ranch lands are spectacular during any season, but in winter, the perspective is something you have to see for yourself! Experience a rustic and authentic private 2-hour cattle tour that explores the range before it's time for gates to open. Ride through forests of shrubs and glimpses of plains as we find views of Molokini at Sunday Bay. Learn about steel grass hay while sampling fresh-baked bread from a working ranch kitchen. From lush pastures with baby sheep and little piglets wandering around to paniolo resting on water lines, this trip lets you experience the uniqueness and beauty of Maui from a cowboy seat!
Two Hour Open Range Cattle check tour.
On this tour, we rode down to the range and heard stories of ancient Hawaiian history as we rode past Pii Moi on our way to check the nursery (cows and calves). This tour includes the old well and two fantastic lookout points of the last lava flow on Maui. On a clear day, you'll see the neighboring islands of Hawaii Island, Kaho'olawe, and Molokini too! While our paniolo checks water lines, you'll get a full tour of the pastures and the unique Hawaiian history and cultural practices. Fun for dogs!