You'll explore secret coves, visit remote beaches and lagoons, and interact with sea turtles on their terms
This is your chance to live a Hawaiian Dream – we guarantee you'll never have this much fun in Maui!
You will experience: Friendly locals and breathtaking views of the south coast during sunrise or sunset; an up-close interaction with giant green Sea Turtles (absolutely not crowded), see where they come ashore at Kanaha Beach Park; ride gentle waves and a small surfboard — very easy for beginner paddlers or excelling into graceful poses when you feel more confident. And if that isn't enough adventure for one day? You also get to tour private residences as well as visit excellent Wailea resorts.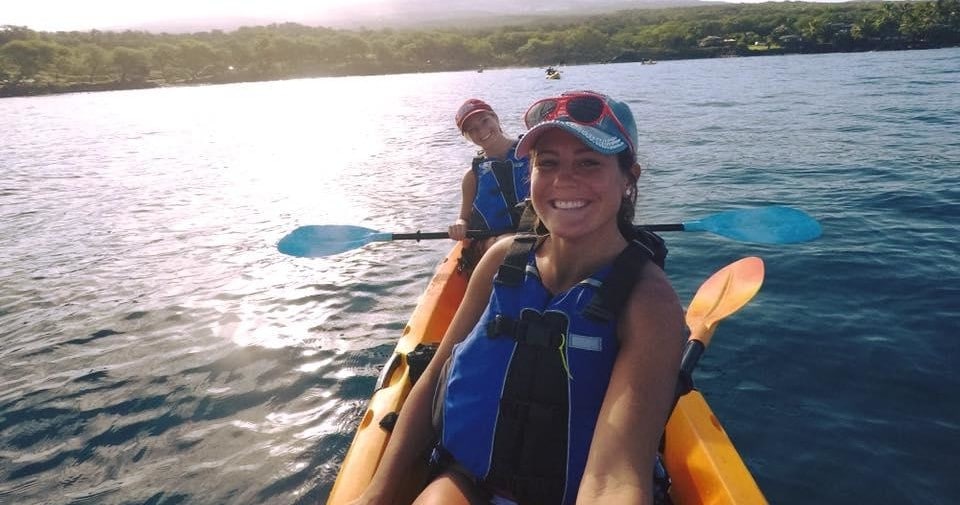 This is a trip that will take you back to the reasons why you travel
Your first paddle strokes will now accompany your first footsteps in paradise with the help of your knowledgeable guide. We depart from Kalama Park and embark on a journey down one half of Hawaii Island's famous coastline, looking for untouched beaches and hidden gems rarely known outside the island –much like yourself.
There is no way to describe this beautiful Cyprus-lined stretch of coastline better than "paddleboard heaven." Mild waves and a soft current make for the perfect photo opportunity while snorkeling opportunities are abundant. Channel your inner explorer as you visit gorgeous south Maui beaches, exclusive beachfront homes, and high-end resorts in Wailea. From Kalama Park, expect a surreal experience guaranteed to put you right in the spirit of island living!
You are standing on Maui's most famous and popular shorelines – the green south shores. Soak in views that whisper stories of surfers at breaks to sailors navigating waves as you glide through crystal clear waters and tropical marine life. Explore Kalama Park on your private one-way paddle from Lahaina to Keawaiki Bay (approximately 12 miles long!). You'll be voyaging past some of Hawaii's best beaches and see boats anchored while passengers snorkel and kayak from their platforms. This is an actual explorer trip with up-close shoreline views – take your camera!
This one-way paddle provides you with scenery, exceptional snorkeling opportunities and gives you shoreline views of south Maui second to none. This is an actual explorer trip – bring your camera!
This breathtaking outing begins with an exploration of one of the most stunning coastlines in the world. You'll explore Makalua bay, giving you a glimpse into what Hawaiians call "Turtle town" – home to many sea turtles and undersea life. Paddle along the highly acclaimed south Maui beaches, exclusive beachfront homes of south Maui, the high-end resorts of Wailea, and through to Makena Bay when you feel like taking a break from exploring. This experience provides ample opportunity for snorkeling which is why we recommend bringing your camera!
Welcome to the luxurious and well-appointed Maui South Shore Explorer!
Be ready because after our initial meet and greet at Kalama Park, we will be setting sail to see our favorite south Maui beaches as well as some of the most prized resort areas in all of Hawaii. From Monet's Garden Resort (with its cozy cabanas lined up along a stretch of pristine white sand) to Wailea Beach Hotel (our southern neighbor that hosts both your every luxury need), we cover it all on this one way trip down the shore. If you're looking for an incredible beachside experience, this is it!