Humpback whales are migrating to Maui during the winter months, and you have a front-row seat! Join Sea Maui's experienced naturalists on a 2-hour boat trip up close to these magnificent creatures. You'll learn all about the whales from our expert instructors, or just grab their cocktails for a full open bar while enjoying this live performance of nature! This sail includes lunch with appetizers and top-shelf beverages, including exotic wines—a cruise on our catamaran to get the ultimate whale watching experience. Bring along your spouse or a friend for an adventurous, two-hour sail past whales as they migrate south in winter! We offer the option of an open bar with the catamaran and are committed to family-friendly tours for those who want to make memories with friends and loved ones.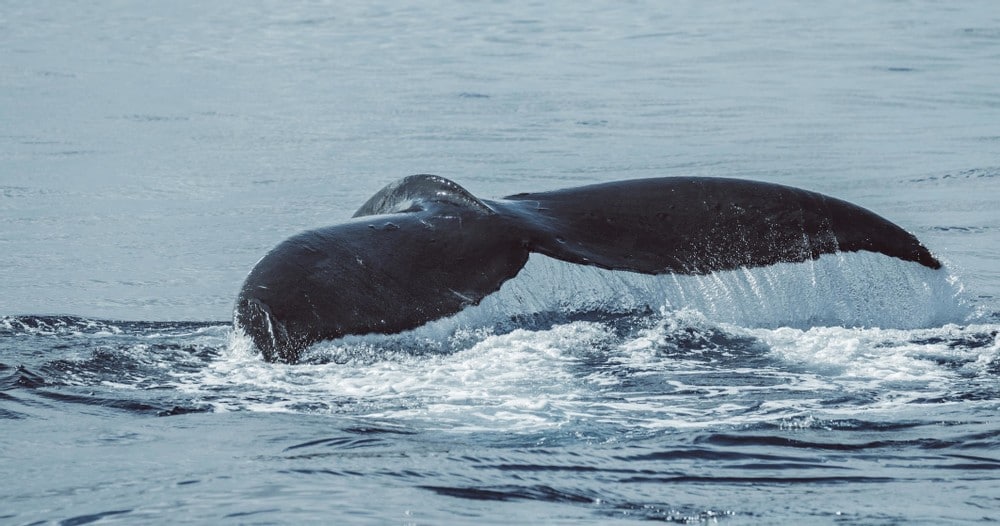 It's the perfect time of year to go whale watching. Onboard our luxurious catamaran, we will search for these magnificent creatures in their winter playgrounds and watch them frolic as they train their calves. If you don't want to view it, chat with our naturalists on hand or grab a beanbag and share this moment with others. This Maui whale watch is an authentic Hawaii experience. You'll spend two hours cruising the coastline and searching for Humpback whales in their winter playground as we explore the islands around Maui. Please chat with our naturalists to learn about these magnificent creatures, or enjoy your open bar and bean bag on board.
The boat is huge–you're free to sit on the aft-deck if you prefer or join in The Captain's orientation. You'll then hear about our plans for the day! We have several reports of whales sighted this week, so it will be an excellent chance to find out where they are and put us on course! There will be plenty of opportunities to snap photos and incredible views from deck throughout the voyage (not just when we spot these beautifully massive creatures!). Wander over with your drink in hand at any time for a chat with one of our naturalists–they are always eager to answer questions and point you in an exciting direction. Are you in the mood to explore? Sea Maui offers an unforgettable experience for nature enthusiasts and animal lovers. Join us on a 2-hour cruise aboard our spacious catamaran as we search for these magnificent creatures and enjoy them in their winter playground – Hawaii.
All cruises include a full open bar, so mix up your breakfast cocktail before heading out or grab one of our tasty Hawaiian coffee bean brews once we are underway. We offer two options for whale watching: 1) spend the entire time with Aloha naturalists learning about whales from our knowledgeable staff OR 2) enjoy all this fabulous creature has to offer (including fish viewing near underwater lava tubes), but without adding too much time into your day. 
The whales of Maui are ready and waiting for you. Humpbacks migrate from Alaska to Maui's safe, warm waters in winter (December-April) when mothers give birth near Ka'anapali Beach and bring their calves here to train. For a 2 hour tour with the full open bar, contact Sea Maui today!