When travelling to the Big Island, or any of Hawaii's main islands for that matter, tourists have the option as to what excursions to try and how they wish to enjoy them.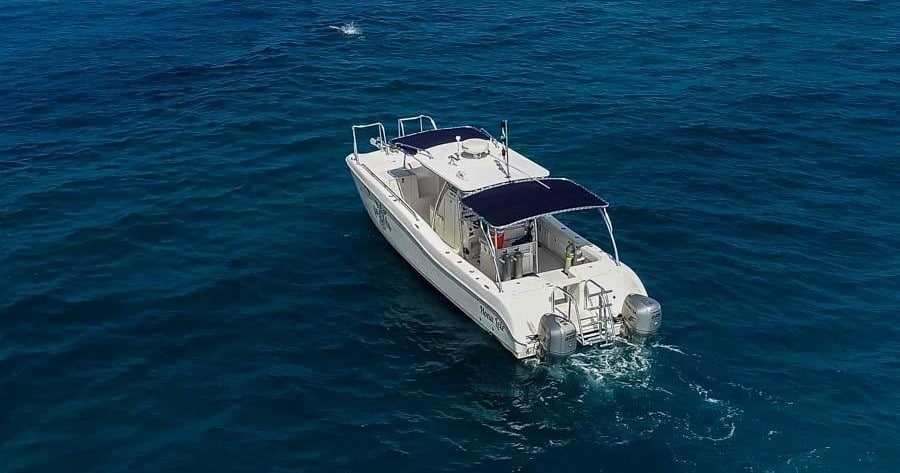 For those who are not travelling in big groups, a shared charter is their best bet, where they can go on any adventure with other groups who also can't meet the minimum number of guests for a private charter. This option is not only more adventure than a private charter, it may be more exciting, too, as you can meet new people and build friendships during the trip! On the other hand, private tours are available for big groups who wish to have a vessel all to themselves. The advantage of going on a private charter is that, mainly, you and your companions are the boss! Whatever you prefer to do, wherever you prefer to go, and what time of the day you prefer to have your tour are all up to you. Go and book a private charter with Kona Honu Divers in its Honu Lele Private Tours!
Kona Honu Divers is one of the many tour operators on Big Island that offers fun water activities such as diving, snorkeling, and even scuba classes. Its second name, 'honu', is actually the Hawaiian word for sea turtle, and incidentally, this is one of the creatures that you will get to see when you book the Honu Lele Private Tours for a diving or snorkeling adventure!
Again, when you have successfully booked the Honu Lele for your group's exclusive use for the day, anything goes! Whether the day be spent diving into Kona's crystal clear waters, or snorkeling and sightseeing underwater, or even just spend a relaxing time aboard, this is all possible–just communicate your preferences upon booking!
For this private charter, you and your companions will get to ride the Honu Lele, a 33-feet World Cat vessel that can accommodate up to 6 guests. The Honu Lele has plenty of shaded areas to protect you from the sun's heat and rays, comfortable seats for an optimal rest and relaxation during the cruise, and as well as a fresh water shower to cleanse yourself before and after getting into the water. Apart from these facilities, you can trust that the Honu Lele will take you to any of your chosen destinations quickly and safely. Since you have chartered the boat for a private tour, all you really need to do is sit back and enjoy the ride en route to wherever you wish!
The most popular adventure option that guests avail when they book the Kona Honu Divers' Honu Lele Private Tours is a diving adventure. While diving tours may also be availed of in regular charters, what's great about an exclusive charter is that you get to choose at which location along Kona Coast you wish to explore. Thus, if, upon research, there are certain dive sites that you have your heart set on and personally wish to discover, Kona Honu Divers' Honu Lele Private Tours is perfect for you!
Snorkeling tours are also popular among guests who book Kona Honu Divers' Honu Lele Private Tours. Here, you will be taken to prime snorkeling spots on the coast where you can get an up-close encounter with Hawaiian spinner dolphins, which are very much abundant in the waters of Kona. Of course, there are other incidental encounters, too, which are nonetheless just as amazing as when you meet the dolphins. When you go on a snorkeling adventure, you may also catch sight of vibrant tropical fish and the majestic coral reef where these tropical fish dwell. Truly an underwater sight to behold!
If getting into the water is something you and your companions are not comfortable with, don't fret as staying on the boat, relishing the above-the-surface views and the warm breeze and weather, is a beautiful experience on its own. To make things more fun, though, you may ask to conduct team building activities! On Kona Honu Divers' Honu Lele Private Tours, your utmost comfort and enjoyment is its one and only goal.