Flumin' Kohala brings you a rare opportunity to experience paddling along the famed Kohala Ditch on Big Island, and see captivating genuine Hawaiian landscapes nearby!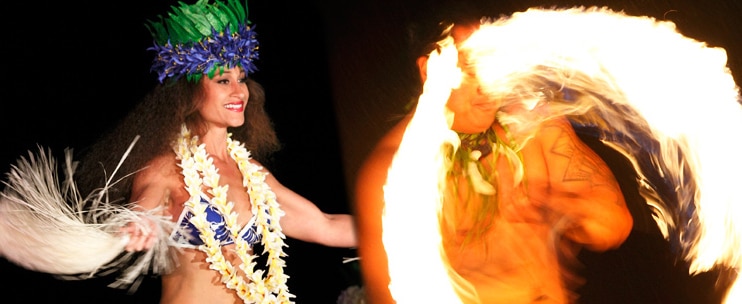 Over a century ago, seven plantations relied on rain to water their 10,000 acres of sugarcane in Kohala. A time came when drought conditions resulted in low yields, so they needed a steady source of water to survive. One owner pioneered the building and construction of an irrigation system, which they copied from Maui with the help of a well-known civic and hydraulic engineer. Unfortunately, machineries couldn't be utilized because of rough terrains and unstable soil conditions in the mountains. So, they resorted to manual labor that cost a lot of money. Determined, many businessmen in the area contributed, and hired 600 laborers from as far as Japan. The men used dynamites, shovels, picks, hoes, chisels, and even their bare hands to dig through the mountains even in cold, wet, and windy conditions. 
After 18 months of construction, the men were able to complete the Kohala Ditch, which stretched 23 miles. Sadly, 17 laborers died due to the danger of the job – hand-cutting rocks, stabilizing ceilings with concrete and building nineteen 5-foot wide and 4-foot deep flumes made of concrete and redwood over ravines. These days, only 13.5 miles of the original system are used.
Sounds interesting? There's more! On this trip, you'll get access to streams, lush private lands, waterfalls, and other natural wonders that are forbidden to all, except Flumin' Kohala. You can even tag along with your kids and let them experience something educational, fascinating, and fun at the same time. Book your tickets now and glide down the ditch to get a glimpse of bygone days!
Before checking-in, remember to dress appropriately and comfortably. Wear something that you don't mind getting wet with. Flip Flops and slippers are not allowed. Reef walkers or closed-toe shoes are recommended for your footwear. In addition, bring towels and a change of clothes. After a short briefing on safety and information about the place, you will gear up towards an air-conditioned and comfortable van for a fun 30-minute drive to the launch site high in the Kohala Mountains. Notice that you will be passing by locked gates and "No Trespassing" signs after the paved highway. So, not everybody is allowed to experience this journey, but only those with permission from the Kohala Ditch Company. 
Before you reach the ditch, which once supplied millions of gallons of fresh water to sugarcane plantations, you will find captivating plentiful waterfalls and wide-open pastures. Go for a short hike across a 46-meter or 150-foot flume, over a waterfall. Beside the flowing waters of the Kohala Ditch, reach your kayak and start cruising 3 miles (5km), while your guide shares stories of this system that not many people have heard. Continue paddling along silent, long, and dark tunnels where the only sound you can hear is from the water dripping from the ceiling. You also pass by deep narrow channels soaring over streams and waterfalls, as well as open ditches with emerald light illuminating through the forest canopy. 
After kayaking, you will climb back into your van and go for a short 15-minute drive through a macadamia nut plantation before returning back to the civilization.
TOUR HIGHLIGHTS
Kayak the historic Kohala Ditch, an irrigation system that was manually constructed over a century ago

Float through thousand-foot tunnels dripping with spring water, on your four-man kayaks

Rare access to lush, private land and streams with jaw-dropping views

Freshwater adventure deep in the rich Kohala mountains

15-minute drive through a Macadamia Nut plantation
TOUR INCLUSIONS
Expert and professional guide(s)
30-minute drive on an air-conditioned van from the check-in location to the launch site in the high Kohala Mountains

Personal flotation device

Kayak rental and rain poncho

Delicious snacks with cold beverages
SPECIAL INSTRUCTIONS
Check-in time and location:

Check-in 30 minutes before your tour time at the quaint plantation village of Hawi: 55-517 Hawi Road, Hawi, HI 96719.
            TOUR TIMES: 8:00 am, 9:00 am, 12:15 pm, and 1:15 pm
            Note: For Covid Precautions, please stay in your vehicle upon your arrival. You will 
                      be greeted by a tour guide who will give you a health screen and check you in.
Requirements:

Participants must sign a liability waiver. Guests under age 14 must have an adult to accompany them on the tour. Anyone under the age of 18 will be required to complete their own Voluntary Participation Agreement and Waiver and have their parent or legal guardian sign the form for them.
➤Participants must weigh below 300 lbs (136 kg).
➤Participants must be 5 years old and above. 
➤You must know how to swim on your own.
➤Pregnant women, individuals with fear of the dark, and individuals with neck, muscular, and back problems are discouraged from joining. 
➤All guests must be in reasonably good health and are able to walk over uneven ground and sit for at least one hour in an upright position without back support. Tours occur in an isolated environment and immediate medical attention may not be available.
Note: It is STRONGLY recommended that you consult your physician before participation if you have any of the following: Heart disease/cardiac conditions, hemophilia, are taking blood thinning medications, have epilepsy/seizure disorders, asthma, diabetes, are insulin dependent, are pregnant or think you may be, have severe allergic reactions, or have had severe recent, reoccurring, or existing injuries including but not limited to back, join, and neck issues.
COVID ADDITIONAL RESTRICTIONS
➤All guests will be required to wear a face covering (i.e. mask, bandana, neck gaiter) while on the property (including during tours). All guests are advised to follow social distancing guidelines on the property, working to keep a minimum of 6ft. away from others when possible.
➤Out of state & Inter-Island Travelers- Must provide 72- hour negative Covid- 19 test or documentation providing the date of arrival on Hawaii Island that proofs the traveler has completed the mandatory 14- day quarantine ( flight itineraries, hotel receipt, airline tickets, Safe Travels certificate of 14- day quarantine completion.)
➤Local residents from the Big Island ONLY must provide proof of residency with a Hawaii State Driver's license/ Hawaii State ID upon arrival. If a Big Island resident has recently traveled off island, he/she must provide a 72-hour negative Covid test.
Operations:

Daily

Duration:

3 hours