Discover the hidden beauty of Hilo through kayaking, surfing boarding, or stand up paddling with Hilo Ocean Adventures' rentals!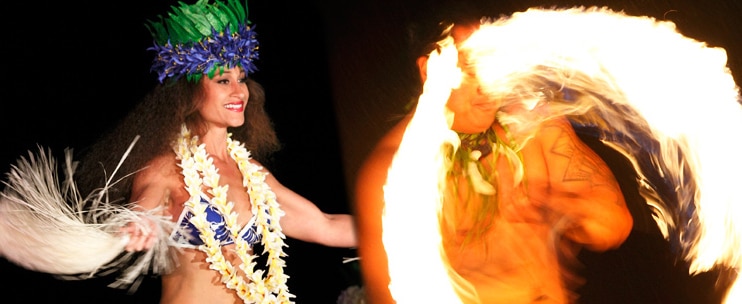 Why do you have to travel to Hawaii with your beach adventures' equipment when you can rent from trusted companies that offer state of the art gear? Luckily, Hilo Ocean Adventures understands this, so whether you are kayaking, snorkeling, or stand-up paddling, they've got everything you need! 
Reserve yours now!
Hilo is a paradise that's like a gift from heaven, which boasts breathtaking natural attractions: dramatic waterfalls, rich rainforests, and flourishing gardens. This historic, vibrant town offers many exciting outdoor activities like a visit to a museum, ATV tours, ziplining, lava viewing, star gazing, swimming, helicopter tour, kayaking, scuba diving, snorkeling, stand-up paddling, and many more. 
For kayaking enthusiasts or individuals who want to enjoy majestic views while paddling along the Hilo Bay, Hilo Ocean Adventures lets you rent for 3 hours, 24 hours, or one week. They also have vehicle mount kits for easy transportation if you plan to rent for the whole week. Renting kayaking equipment lets you paddle at your own pace, so it allows your kids to appreciate the beauty of the Hamakua Coast and the Mauna Loa Crater as you traverse the bay. Did you know that the 13,100 ft-Mauna Loa volcano is the most active in the world? Interestingly, it is also often snow-capped in the winter months.
Along the waterfront are the majestic Queen Liliuokalani Garden with an arching bridge, pagodas, rock gardens, Japanese stone lanterns, and a tea house. If you feel like having a picnic, you can bring any foods you prefer and stop by the hidden Moku Ola or Coconut Island. When you get to this tiny island, you can see grassy fields, some small sandy beaches, picnic areas, and restroom facilities. Spending an hour or two here, savoring the warm breeze of the wind and fresh ocean scent, is incomparable. After refueling, you will continue paddling along tranquil rivers and explore secret waterfalls. Watch out for the famous Hawaiian green sea turtles along the way!
Do you prefer to explore underwater? Don't worry! They also have complete scuba diving equipment, including BCDs, regulators, vests, wetsuits, fins, snorkels, masks, booties, air tanks, and other necessities. Lucky you because they let you rent these daily so you can go underwater whenever you want. Be it on Monday, Thursday, or maybe spend your Saturday, when everybody's downtown, with various sea life. You can also explore amazing submerged lava tubes, sea caves, as well as coral belts that surround the island. The best thing about Hilo Ocean Adventures is that they will provide you with a map showing the best diving spots in the area.
Hear out, stand-up paddling lovers! You can also rent all essentials on this activity, including water shoes, carrying straps, and maps for each rental for free. Did you know that SUP originated right here in Hawaii that is also known as the traditional version of surfing? So if you have been attempting to surf but can't get the hang of it, you can try SUP and appreciate its quick learning curve and graceful simplicity. Most first-timers who have tried it vowed that they had become comfortable paddling on their own after an hour two.
SPECIAL INSTRUCTIONS
Pick-up Location:

Pick-up rentals at Hilo Ocean Adventures shop across Reeds Bay Park at 1717 Kamehameha Ave., Hilo, HI 96720
           *If you are coming from the Port of Hilo, take a taxi or uber for 1/5 miles to Hilo Ocean 
            Adventures.
Restrictions:

Maximum weight of 250 lbs
            Note: You must bring an ID and a credit card to put on file at Hilo Ocean Adventures 
            when you're picking up your rental. It is kept on file in the event of any damages to 
            equipment.
Operations:

Daily

Duration:

3 hours, 24 hours, and one week