We are a tour company on the island of Kauai, Hawaii, that specializes in personal tours.
We specialize in taking you to places that you wouldn't be able to experience on other tours. You can choose from our Waimea Canyon / West Side and South Side Tour or any other destinations we offer.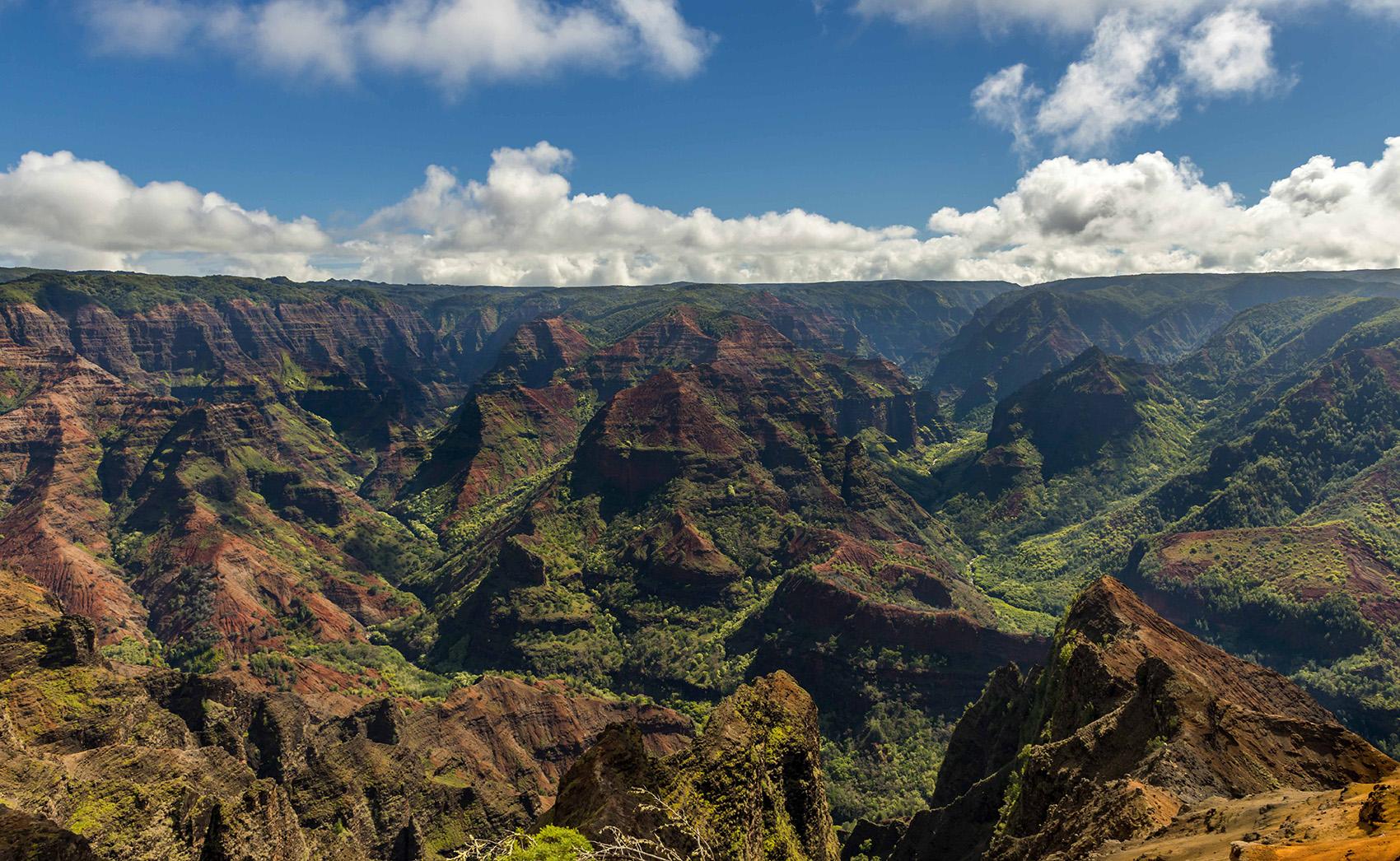 We offer a variety of tour packages to suit your needs.
Whether you are traveling solo or with friends and family, we have the perfect package for you! We will pick you up at your hotel, airport, cruise ship berth, etc., and show you around our beautiful island while telling stories about its history. We can also ask what souvenirs or restaurants could interest you on the way. If necessary, bring sunscreen (SPF 30), a hat (a wide-brimmed one is best!), sunglasses (to protect against harmful UV rays), and a jacket in case it gets chilly at any point during the day.
At Waimea Canyon / West Side / South Side Tour, we create a memorable experience for you. We will show you the most beautiful nature on earth with our personalized service and attention to detail while telling stories about Kauai's history. We can also ask what type of souvenirs or restaurants you would like to visit during your tour so that we can customize it just for you! The Waimea Canyon / West Side / South Side Tour is a tour company that offers tours to the North Shore of Kauai, Hawaii. You can take a guided tour by one of our friendly and experienced drivers who will pick you up at your hotel or any other location on the island. The tour includes an insider's look into the history and culture of Kauai while also traveling through some of the most breathtaking scenery in all of Hawai'i. We offer three tours: a West Side Tour, which takes you to scenic views like Waimea Canyon, Kalalau Lookout, and Splashstone; a Southside Tour, which is perfect for those looking to experience Poipu Beach; or simply just driving around.
Waimea Canyon / West Side Tour has been in business for 20 years and is the best way to see Kauai. We own a 4×4 jeep so that we can explore all corners of Kauai. We offer private tours, family groups of up to 10 people, and large groups. The tour is available at all times with no need for reservation or minimum numbers of passengers. Our prices are very competitive!
A Waimea Canyon Tour will show you the magnificence of this island's beauty while driving through its magnificent mountain ranges and valleys covered by lush rain forests over 2 hours long on our fully-guided adventure to the canyon floor, where you are rewarded with an awe-inspiring view that takes your breath away. 
The Waimea Canyon / West Side / South Side Tour company was founded to give people a tour of Kauai that they could not experience on other tours. The company provides a fantastic view of nature and has stories about the history of Kauai. They can also ask you what you want to do and guide you to souvenir shops or restaurants for your trip to be more enjoyable.