The beauty of Kauai Island is truly undeniable.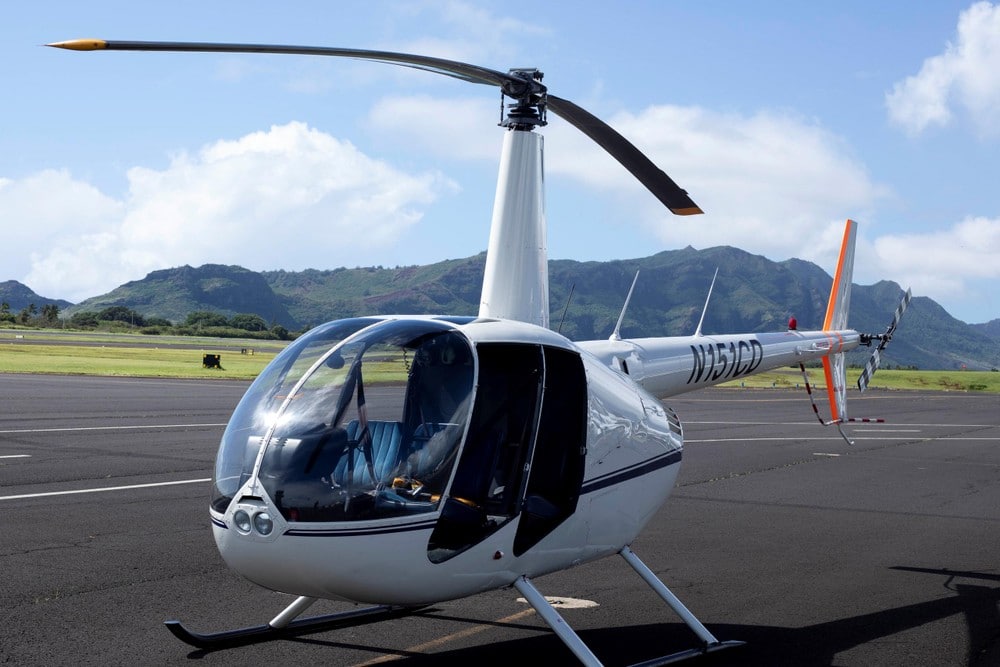 A popular travel destination among tourists all over the world, this paradisal location is one of the top choices for a getaway and a quick escape from the bustling hectic life in the city. Most of the Island's charm and wonders, however, are not accessible by land, and this is precisely why air tour companies such as Ali'i Air Tours and Charters exist. Ali'i Air Tours and Charters, through its Kauai Air Tour, will bring you to different parts of Kauai that you will ordinarily not be able to explore by land or sea. For the best 60 minutes of your vacation on Kauai Island, hop on Ali'i Air Tours and Charters' Kauai Air Tour!
Before booking this tour, it is, of course, important to know more about the company to find out why Ali'i Air Tours and Charters is the best choice among other air tour operators. Kauai's Ali'i Air Tours and Charters is, in fact, the only Hawaiian owned and operated air tour company on the Island, so if it's an authentic Hawaiian excursion you're looking for, Ali'i Air Tours and Charters is your best bet.
 Its captain and crew know the island more than anyone else offering the same services, owing also to the fact that Ali'i Air Tours and Charters has been touring above the Island for more than 30 years now. Apart from getting to go on an extraordinary sightseeing trip up in the air, Ali'i Air Tours and Charters' crew will also treat you to interesting bits of trivia about Hawaiian history, culture, and the tourist spots that you will get to see. Thus, after this Kauai Air Tour, you are left amazed with all the stunning sights and enlightened with all the information the captain and crew have shared with you!
Ali'i Air Tours and Charters' Kauai Air Tour utilizes a Partenavia P68, a high-powered aircraft with twin engines, high wings, and most importantly, large windows for your utmost sightseeing pleasure, making it truly the perfect aircraft for panoramic bird's eye views of the Island. For each trip, it will only accommodate up to five passengers, with each passenger having their own window seat, so you and your companions do not need to fight over the seat plan–everyone will get a solo, uninterrupted viewing experience of the "Garden Island"!
Ali'i Air Tours and Charters' Kauai Air Tour departs from the Lihue Airport, and from there, the aircraft will fly clockwise to begin the best 60 minutes of your vacation on the Kauai Island. What's great about booking this tour is that while it only takes an hour, it will nonetheless take you to more than ten top Kauai locations! Some of these locations include the Napali Coastline, which features more than 4,000 feet of seacliffs, the Waimea Canyon, also known as the Grand Canyon of the Pacific, the Hanalei Bay and Valley, known as a prime surfing spot and as well as the home to numerous waterfalls, the Alakai Swamp, which is the highest swamp in the continent, and also the Manawaiopuna Waterfalls, also referred to as the Jurassic Falls, as it was the exact location where the classic movie Jurassic Park was filmed! These are, of course, just a few of the locations you will get to fly over, as there will be more hidden and not-so hidden gems that you will get to see during the excursion. Make sure to listen to the narrations of the captain and the crew, as they will share with you fun stories about each spot, which you may not hear or read from anywhere else. Make sure to ready your cameras, too! With all these stunning sights, it would be a shame not to take home photo remembrances of this amazing experience.
Ali'i Air Tours and Charters' Kauai Air Tour operates daily, with different time slots in the day to choose from, depending on your schedule and preference. For instance, you can book the 8:00 AM trip to kickstart your day with literally an overview of the Island of Kauai, or you may opt to book the afternoon trips, so that you have the morning free to do other activities or to just relax and laze around. If, for any reason, you are forced to cancel your booked trip, make sure to inform the company at least 48 hours before your scheduled departure to be entitled to a refund. But then again, with an experience so awesome, you just can't not push through with your booked Ali'i Air Tours and Charters' Kauai Air Tour!
For the ultimate Kauai experience, come and fly away with Ali'i Air Tours and Charters' Kauai Air Tour! Go and reserve your slots now before they all get booked!