Because of the diversity and abundance of sea life in Hawaii, it is no wonder that recreational fishing is a popular activity among travellers visiting this part of the world.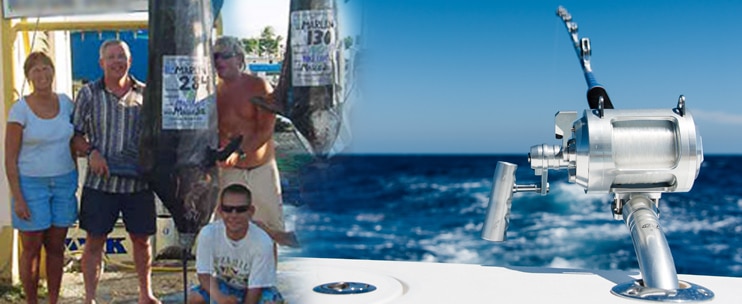 Going deep sea fishing is a fun tour activity because it does not only let you spend a relaxing day at sea as you interact with nature, it also gets you into a thrilling adventure of pursuing and catching such plentiful but elusive sea creatures! If you want to level up your Hawaiian beach trip, let brothers Captain Chris and Captain Nick take you to a fishing escapate with K-Bay Sportfishing!
K-Bay Sportfishing operates in Oahu Island, one of the few recreational fishing tours in this part of Hawaii that lets guests keep half of anything weighing not more than 100 pounds! It utilizes two high-powered sportfishing boats: the Snoopy V, a 39-foot Force Fighting Machine, and the Renegade, a 38-foot Hatteras. Whichever between the two you are to set sail in, you are sure to have a stress-free time, as both charters are well-equipped with all the necessary equipment. All you have to do is come aboard!
If you are new to fishing and really just want to try something fun when you visit Oahu, no need to worry as Captain Chris and Captain Nick of K-Bay Sportfishing are well-experienced to guide you throughout the fishing excursion. First off, they know the finest spots in Oahu to catch big game fish. These K-Bay Sportfishing sibling duo are also very knowledgeable in the craft, too! Truly great in what they do, Captains Chris and Nick will be hands-on during the tour, and their love for the ocean and for fishing will really rub off on you as you go on this fishing adventure. Once they have briefed you with everything you need to know about recreational fishing, all you have to do next is grab a line and wait for the strike! Everything you need, from the bait, rods, tackle, ice, and water, will be provided, so just sit back and wait to reel in your big fish!
Oahu waters are home to different types of marlin and tuna, and many more kinds of enormous fish. These fish are not only highly prized for their flavorful meat, they are really thrilling to catch and haul in, too, because these creatures put up a great fight when they are hooked. It surely is going to be exciting when you experience this for yourself!
At K-Bay Sportfishing, you can choose to have a full-day (8-10 hours), 3/4-day (6-8 hours), or half-day (4-5 hours) charter, either private or shared with other tourists. Whichever package you decide to book, all K-Bay Sportfishing tours let guests keep half of anything under 100 pounds! Additionally, if you want some of this catch filleted, K-Bay Sportfishing crew will gladly do it for you! 
A thrilling adventure in the middle of the beautiful Hawaiian seas and then a delicious snack of freshly-caught seafood after, what more can you ask for? Go and book K-Bay Sportfishing now!
K-Bay Sportfishing Tour Highlights
Recreational fishing at the finest fishing spots off Waikiki

Fully-equipped boats

Friendly and well-experienced staff and crew

Bait, tackle, ice, and water, for up to 6 people in charter rates

Guests get to keep half of the fish catch of anything under 100 pounds
K-Bay Sportfishing Special Instructions
K-Bay Sportfishing

operates daily.
Check in at Kewalo Basin Harbor, Slip F13, located at 1125 Ala Moana Blvd., Honolulu, HI 96814.

Choose among the following tour durations:

Full-day charter (8-10 hours)

3/4-day charter (6-8 hours)

Half-day charter (4-5 hours)

Choose either private or shared charter. 

Private charter rates are for 6 guests, but if you are booking for a group of more than 6 people, guests will have to take turns at the poles, since the boat is equipped with just 6 rods.

Note that the maximum capacity for fishing charter is 10 guests.