Would you ever leave your bustling and noisy city life for a while for a unique adventure in Oahu? Hawaii Forest and Trail got you covered!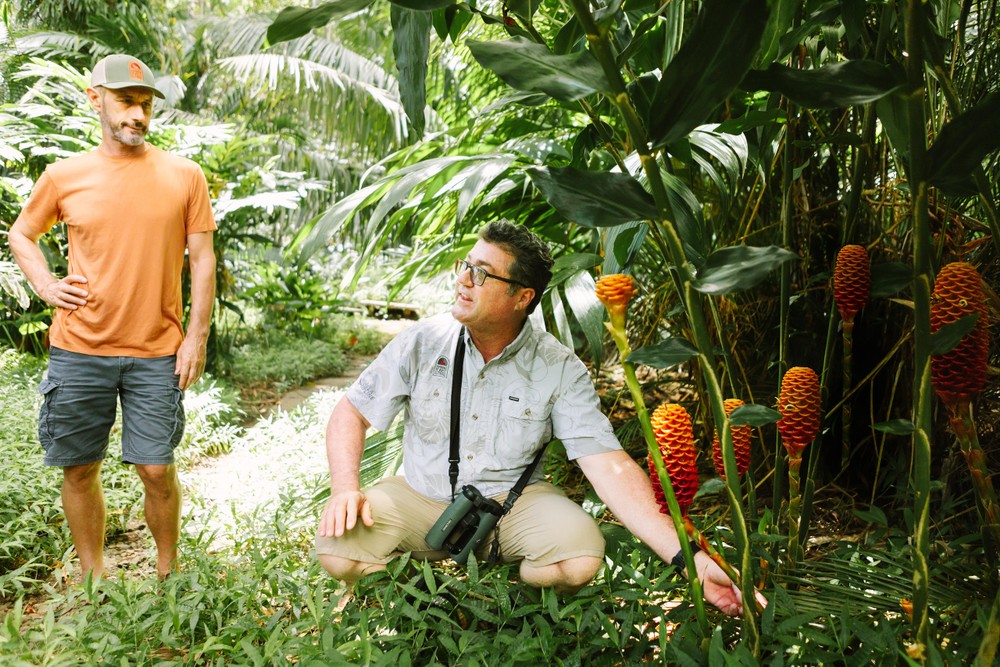 We are talking about a five to six-hour hike at the historical Honolulu Heights. With several stopovers such as the iconic Leahi or Diamond Head, Tantalus Overlook, and the Lyon Arboretum, you will visibly view the scenic, natural side of Oahu. To give you that extra energy on your exciting journey, you will be having a tropical-style breakfast, which includes delightful burritos, island fruit smoothies, and freshly cut slices of tropical fruits like pineapples.
So, what's unique about this tour? Well, aside from watching the unfathomable beauty of the island, you will also understand its history, landscape, and volcanic activity, which is the reason why this paradise is existing now. Plus, you can let your young children join you, too!
What to Expect?
First of all, we suggest wearing closed-toe walking shoes and a light jacket or sweatshirt. For experienced hikers, you know it gets windy on top of the mountain. While Hawaii is warm, sometimes its mountains are foggy and misty, especially with a 700-foot elevation at the Diamond Head. Besides, you go rain or shine, unless the weather becomes hazardous to your hike. Although its difficulty is rated as moderate, you get to meet steep stairs, short sections of enclosed tunnels, and thankfully, paved surfaces.
You are probably aware of this but always start your hike with a sunscreen lotion or cream. If you don't have it, your guide is more than happy to share, as well as a bug spray. Although there's not a lot of bad bugs and creepy crawlies in Hawaii (luckily), there are some, so it's best to have this. Also, you will be provided with a walking stick. Even professional hikers use this, aka trekking poles, for many reasons. Generally, this serves as your support when going uphill, or as a brake when going downhill. Unfortunately, there are spider webs along the way and thick bushes or grasses that obstruct your trail, so this is a must-have every time you hike.
While the morning air is still cold (usually around 6:30 AM), you begin your short 1.6-mile trek to the Diamond Head as your first stop (100 minutes), with your knowledgeable and certified guide. Your admission fee here is included in your package. As you reach the summit, where you can watch the magnificent Waikiki beach, your guide narrates stories, significance, and history of what you see around you. Did you know that the Diamond Head was called "Le'ahi" (which means back or brow) by the ancient Hawaiians before? Because when you look at it, it is indeed similar to the dorsal fin of a Tuna. These days, no visitors skip hiking Le'ahi when visiting Oahu.
To recharge for the next hours on your tour (and maybe to celebrate your Diamond Head summit experience), you will have a picnic-style breakfast. Imagine feasting on burritos, fresh tropical fruits, smoothies (and filtered water), with the fresh air blowing on your skin and jaw-dropping views in sight.
From the Diamond Head to the Lyon Arboretum
Heading towards the Tantalus Overlook from the Diamond Head, you will have the opportunity to soak in the awe-inspiring views of Waikiki and Waianae, for at least 30 minutes. Located on top of a 1048-foot hill, you can clearly see the whole Waikiki city, as well as the inside of the Diamond Head crater and the horizon line on the ocean. There is a vast lawn, where you can roll out your rug on. This is also a perfect spot to watch the sunset over the Diamond Head (on other tours). Looking down Honolulu, you begin to understand how the beautiful landscape was formed, and how the forest watershed also played a vital role in the design of the entire region.
Your last stop would be the Lyon Arboretum, where you could see thousands of tropical and exotic plants, highlighted by the fantastic and factual stories of your guide. This 78.3-hectare public botanical garden is a research unit of the University of Hawaii. It doesn't only offer visitors a hiking trail experience, but also plays a vital role in the scientific community. This is surely a good experience for your children because they get to see a multitude of native Hawaiian plants that they can only see in this garden. 
TOUR HIGHLIGHTS:
Moderate family-friendly hiking adventure for all ages.

Climb the historical Diamond Head with a certified guide who will narrate the geologic and historic events of this place.

Unique picnic-style breakfast on the summit of the Diamond Head that includes a breakfast burrito, island fruit smoothies, and freshly-cut tropical fruits.

View the entire Honolulu region atop the Tantalus Lookout.

Walk along thousands of rare tropical and native Hawaiian exotic plants at the Lyon Arboretum Botanical Garden.
TOUR INCLUSIONS:
Roundtrip transportation from selected Waikiki and Ko Olina hotels. Pick-up time and location will be indicated upon booking, so be at your hotel's lobby at least 15 minutes before your scheduled pick-up time.

All admission fees

Hawaiian-inspired breakfast, including burritos, tropical fruits and smoothies, and water

Necessary gears such as walking sticks, sunscreen and bug spray, rain jackets, and day packs
Know Before Booking:
All ages are allowed, including your infants.

Physically challenged individuals, including those with back problems, are discouraged from participating.

This hike is rated as easy to moderate.

The maximum number of a group is nine members.

Wear something comfortable and light from top to bottom.
Rates
Adults (Ages 13 and older): $155.00++
Children (Ages 8 to 12): $130.00++
---
Duration
Around 6 to 7 hours.
---
Rated
Moderate. Diamond Head hike is 1.8 miles with an elevation gain of 700 ft. Tour includes other easy short walks as well. Moderate hike and climb at Diamond Head with paved surfaces, steep stairs and short sections of enclosed tunnels.
---
Group Size
Max 12
---
Schedule
Tour departs daily with select pickup locations in Waikiki & Ko Olina
---
What's Included
All entry fees, Locally inspired breakfast, Water, Snacks.
---
Gear Provided
Walking sticks, day packs, rain jackets, sunscreen & bug spray
---
What to Bring & Wear
Comfortable closed-toe walking shoes and a light jacket or sweatshirt.
---
Restrictions
Physical – Guests on this tour should not be physically challenged and unable to hike up steep paved walkways and numerous stairs with an elevation gain of 700 feet in .8 miles.