Just by being in Hawaii is already a delight on its own.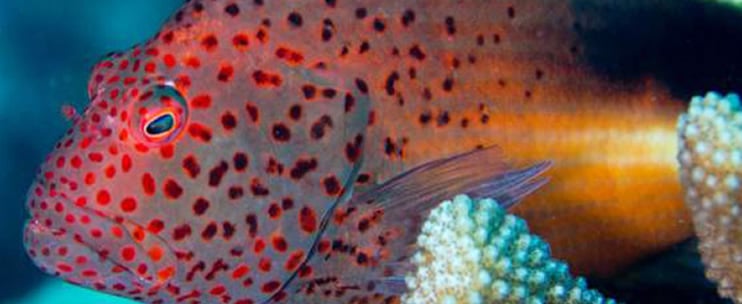 Particularly the Big Island, with its stunning seascape, landscape, and mountainscape, this place definitely brings pleasure to the eyes and senses, most especially if you are travelling from the monotonous, fast-paced urban jungle. Be that as it may, you always have the choice to level up your trip by booking an underwater activity that lets you explore Big Island undersea–an experience that will underscore your Hawaiian getaway! Let Hilo Ocean Adventures accompany you to this once in a lifetime adventure by booking its Introductory Boat Scuba Dive (2 Tank) tour package!
Hilo Ocean Adventures' Introductory Boat Scuba Dive is intended for non-certified divers. Facilitated by a professionally trained scuba diving instructor, this tour activity is guaranteed safe, fun, and instructional for beginners.
To kickstart the tour, a 45-minute classroom instruction will be held, wherein diving fundamentals will be taught and discussed. With comprehensive instructional materials that come with this activity, you will surely gain adequate knowledge here in this part of the tour alone. 
After the classroom session, get ready to get into the water! As this is an introductory dive, you will not go straight into the ocean. A 45-minute pool instruction is done first to thoroughly prepare you for the open waters.Then, two exciting ocean dives await! Hilo Ocean Adventures' Introductory Boat Scuba Dive brings its guests to two breathtaking dive sites, with depths just around 20 feet. Albeit not as deep as other dives, these spots are just as scenic and spectacular! Prepare to see Big Island's underwater paradise–from magnificent coral reefs, rock formations, to the island's marine life enjoying all that beauty and untaintedness. This portion of the tour is what will make this booking all worth it, that's for sure!

Gain fundamental scuba diving knowledge, learn from well-trained dive professionals, and go on an underwater adventure to complete your trip to the Big Island with Hilo Ocean Adventures' Introductory Boat Scuba Dive! Truly, this is an opportunity you just can't pass up on! 
Tour Inclusions:
Hilo Ocean Adventures' Introductory Boat Scuba Dive is inclusive of the following:
A 45-minute classroom instruction, complete with instructional materials

A 45-minute pool instruction followed by open water dives, facilitated by an experienced dive instructor

Underwater exploration at two prime dive spots in Hilo, with dive depths of around 20 feet

Scuba diving gear

Local snacks and other light refreshments
Special Instructions:
Check-in time is at 8:00 AM. Tour departs at exactly 8:30 AM.

Check in at  the Hilo Adventures Dive Shop, located at 1717 Kamehameha Avenue, Hilo, HI 96720. Transportation will be provided from the check-in to the dive site.

The following are the requirements and restrictions for this tour:
Guests must be at least 10 years old.

Participants who are 15 years old and below must be accompanied by an adult.

Pregnant women are not allowed to participate.

Guests must be able to converse and understand detailed instructions in the English language.

All guests must be in good health and have not incurred serious injuries immediately prior to the tour, and also must be able to carry 50lbs of equipment on the back without assistance.

Guests should be able to swim unassisted in open waters.

A minimum of two guests is required for this tour. The maximum number of guests for each booked tour is four. 

All participants must not fly at least 12 hours before or after doing the dive.
As this is an introductory dive, all participants must also successfully pass the classroom and pool instruction portions of the tour to be able to proceed to the open water dive component. No refunds will be honored for those who are unable to complete the activity.
Guests must complete a PADI/NAUI medical questionnaire form at least 72 hours prior to the tour date. No refunds will be honored as well for those who fail to submit the mandatory medical questionnaire.
Use reef-safe sunscreen during the ocean dives. Using a sunscreen that contains oxybenzone is harmful to sea creatures and coral reefs.
This tour operates every Tuesday, Thursday, and Saturday.
Total tour duration, including the classroom and pool instructions, is approximately five hours. Tour will return at around 1:30 in the afternoon.