You might have seen a Hawaiian postcard with an outrigger canoe but doesn't know the significance of this vessel to the island and its people.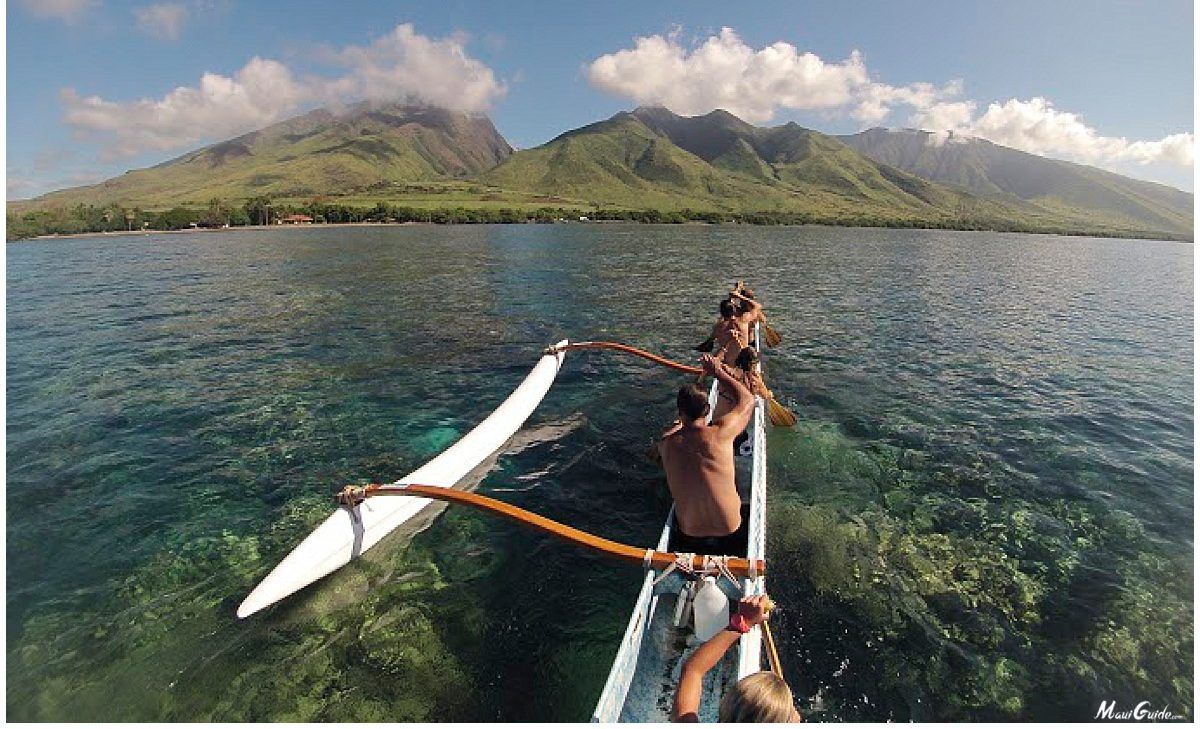 Outrigger canoes that could carry 80 people, filled with edible plants, animals and water first came in the land of Aloha by the brave navigators in search of land to inhabit. Following the migration patterns of birds flying overhead, these explorers found the Hawaiian islands, who then became the first Hawaiians who lived in this incomparable paradise. When they saw gigantic Koa trees, they started building stable canoes out of those trees' woods to transport goods to other areas. The outrigger canoe may have gone through many phases for 2,000 years, but it has remained an important vessel designed for open ocean conditions.
Are you ready to paddle along the Pacific Ocean and experience a slice of history? 
Join Anelakai Adventures and explore Big Island's Kona Coast like how the ancient Hawaiians first came here! You can even bring your children and allow them to experience a part of the island's lifestyle, while getting up close with some wildlife, including green sea turtles, dolphins, and various species of fish. You don't have to worry about your safety because modern canoes are stable, supported by one or more floats called outriggers. Besides, their expert guides who are all CPR, First Aid and lifeguard certified will help you in any way to ensure your safety and satisfaction. You can book for your group or join another couple for a double hull canoe adventure together!
Begin your journey at the stunning Kona Coast. Canoes are used to sail, but in this unique adventure, you will paddle them along the coastline towards your destination – the pristine and crystal clear Keauhou Bay. As you glide on your 45-foot canoe, you will see majestic landscapes in the background. If you have brought your waterproof camera, which is a must-have in this tour, you can pause for a while and capture the beautiful scenery. Watch out for marine life, too! They may be around your vessel. As you go along, your knowledgeable guide will tell you history, legends, and untold stories about this area.
When you reach a spot with calmer and cooler water, it must be the Keauhou Bay. Here, you will encounter dolphins, brightly-colored fish, and the famous Hawaiian green sea turtles. If you booked during the winter season, you have a chance to see humpback whales breaching, or mothers playing with their babies. During the colder months, they migrate from the cold Alaska waters to the warmer Hawaiian waters to breed and give birth. You can also snorkel, depending on your preference. Some guests prefer to work out and paddle more, while many take it slower and try all possible activities they can do. Anelakai Adventures understands this, that is why each tour is customized according to their guests.
TOUR HIGHLIGHTS
Relive the past and canoe along the pristine and crystal clear Keauhou Bay like how ancient Hawaiians came to the island

See a variety of marine life like green sea turtles, dolphins, or fish.

Option to snorkel

See spectacular landscapes along the coastline
TOUR INCLUSIONS
Water

Snacks

snorkel gear is
SPECIAL INSTRUCTIONS
Check-in time and location:

8:30 am at Keauhou Bay Boat Ramp just past the entrance to the Sheraton Keauhou Resort at the end of Kaleiopapa Street. Tour starts at 9:00 am.
Address: 78-7138 Kaleiopapa St Kailua-Kona, HI 96740
➤Participants must weigh below 250 lbs.
➤Participants must be 4 years old and above. Guests below 4 may be allowed, depending on the adult to child ratio in each tour. Please call them for further discussions on possible options.
➤Participants must be able to physically climb into the canoe from the dock, climb over the floor of the canoe if sitting on the far side of the vessel and be able to pull their own body weight up the ladder to get back into the canoe from the water. Please call if there are physical hindrances for possible options, but still 250 lbs and above individuals are not allowed.
Note: There is an easy paddle out to the viewing site. While all guests are expected to participate in paddling, there are exceptions for younger children or physical limitations of any guests.
Operations:

Tuesdays and Thursdays (Additional days upon request)

Duration:

2 hours
Capacity:

6 guests per canoe, maximum of 2 canoes. Tour requires at least 4 guests to be booked to go out for the day.
Equipment:

Double Hulled Canoe & snorkel gear. Depending on the tide, you may need to step down 1-3 feet from the canoe. There is a ladder to get in and out of the water from the canoe, you'll need to be able to pull yourself up that ladder if getting in the water.