You can never go wrong with some dolphin watching and snorkeling, especially when you are travelling to a tropical paradise like Big Island!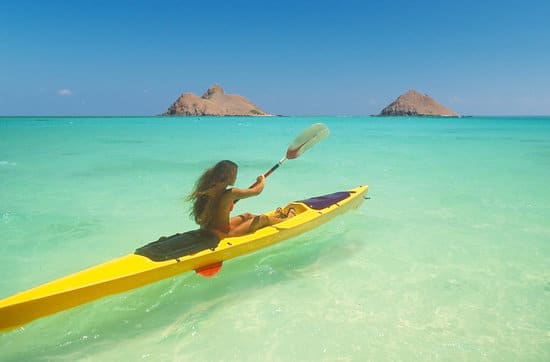 This major Hawaiian island is home to spectacular seas that are teeming with dolphins and many other precious sea creatures, and there really is no better way to maximize your vacation and experience these features than by going on an ocean adventure. Let Hawaii Oceanic accompany you to a fun and relaxing excursion where you get to be one with the sea by booking the Kona Snorkel and Dolphin Watch tour package!
This tour sets out at 7:15 AM, which means you get to start your day immediately with an exhilarating adventure! The first part of the excursion is a relaxing cruise aboard the 30-foot Pueo Kai or the slightly smaller 27-foot Pueo Kai 2, both high-powered catamarans that guarantee a smooth and safe ride to your snorkeling destination. As you relish the picturesque seascape and savor the views of beautiful Kona, enjoy a hot cup of Kona coffee or a refreshing glass of tropical fruit juice–a taste of the island life, indeed! This is also the part where your tour group will be on the lookout for some Hawaiian spinner dolphins, so make sure you keep your eye out for these playful creatures, too. These gentle marine mammals are named so because they love to spin and leap into the air, and their acrobatic displays are something you definitely wouldn't want to miss!
After spending time with Hawaii's lovely dolphins, your tour will then head out to one of the island's top-rated snorkeling locations, the Kealakekua Bay Marine Reserve! As this Big Island jewel is a protected park, it is thus home to crystal clear waters, untainted coral reefs, and an abundant sea life. This is absolutely an underwater sight to behold!
Hawaii Oceanic's Kona Snorkel and Dolphin Watch allows you to snorkel for more than an hour, before the vessel heads back to Keauhou. You will be back in time for lunch, where you and your companions can delightfully look back on the fun-filled morning that was!
TOUR HIGHLIGHTS
Hawaii Oceanic's Dolphin Dreaming Wild Dolphin Swim is inclusive of the following:
High quality snorkeling gear (Guests are free to bring their own gear.)

Coffee, fresh fruit juices, and light snacks

Photos during the entire trip
Special Instructions
Check-in time is 6:45 AM. Make sure to check in early as the tour will depart promptly at 7:15 AM.

Check in at Keauhou Bay, Small Boat Harbor, located at 78-7138 Kaleiopapa St., Kailua Kona, HI 96740. 

The following are the requirements and restrictions to join this tour:

Children must at least be 3 years old to join.

Snorkelers must at least be comfortable swimming in open water.

Parents and/or adults traveling with young children may choose to swim with kids, for as long as the adult is able to comfortably swim in the ocean with the child.

This tour operates every Tuesday and Saturday.

Tour duration is approximately 3.5 hours. Tour is set to return to Keauhou at around 10:30 to 11:00 in the morning.

Tour capacity is up to 12 passengers. A minimum of four persons is needed for the tour to push through.