Everybody wants to have fun golfing, but when does a golf course become exciting and playable?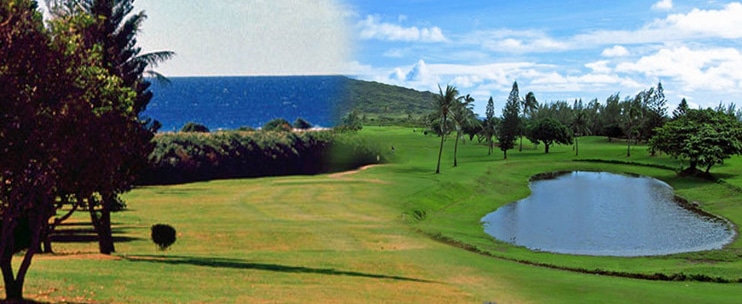 If you are in Honolulu, you should look into Hawaii Kai Championship Golf Course, which is just 13 miles away from Waikiki. This 6,500-yard course offers 18 holes, a great layout, and a beautiful view of the eastern coastline of Oahu. On top of this, you can also watch the majestic Makapuu Cliffs and the radiant Pacific Ocean. Plus, a bonus whale watching during the whale season, usually from December to May!
Whatever your skill level is, you will surely find it enjoyable and challenging at the same time, with the tropical winds blowing from the ocean. Their clubhouse features a restaurant and bar, serving delicious foods and beverages. Plus, a pro-shop that has everything you need, including signature brands. Reserve your tee time now and have fun on this championship course!
What to Expect
Hawaii Kai is approximately a 40-minute drive away from Waikiki. If you are taking a taxi, just tell them to take you to 8902 Kalanianaole Highway. You can also arrange for roundtrip transportation from and to major Waikiki hotels, which is more convenient. On your way to the course, you will pass by the majestic views of the Diamond Head, Kahala, Waialae Country Club, Hanauma Bay, Blow Hole, and Sandy Beach.
When you get there, you will be welcomed by friendly staff upon check-in. This par 72 golf course doesn't only cater to golfing, but also special events. Who doesn't want to get married in a breathtaking place, or host a party in a scenic venue? Not to mention a clubhouse with a restaurant and bar that offer relaxing views, and serve appetizing menus, including homestyle breakfast and sandwiches, salads, and burgers, and refreshing island-style beverages. So, if you get hungry, you can stop by here before or after your game to recharge.
If you happen to visit in winter, you can see some pods of whales in the ocean. Either the mother playing with her calves, or male whales chasing females. Did you know that humpback whales migrate to warm waters like in Hawaii from Alaska and other colder seas during the cold season for breeding?
The course may be easy for professionals, but all skill levels will definitely find the tropical winds blowing from the ocean a real challenge. Thankfully, Hawaii Kai has wide fairways, well-positioned bunkers, and large greens. In addition, all 15 holes, noticeably at number 10, provide you with awe-inspiring ocean views! They also have an electrical power cart, which is included in your green fees. For a normal player, you should complete your round within 4.5 hours. If you feel the need to practice your swing, you are most welcome in their practice range.
The signature holes? We say par 3, 8th hole and the par 5, hole number 14.
HAWAII KAI COURSE DETAILS:
Golf Course:
Architect: William Bell
Director of Golf: Ryan Nagata
Started Operating: 1973
Dress Code: Proper golf attire
Spike Policy: soft spike only
Course Type: 18-hole, par 72
Yardage: 6614/6222/5591
Yardage Markers: 150-yard Hibiscus tree
Slope: 123 /120 /123
Rating: 71.4/69.8/71.9
Bunkers: Yes
Practice Green: Yes
Driving Range: Yes
Golf Carts: Available
Pull Carts: No
Water Holes: Yes
Caddies: No
Five-some Policy: Allowed
Walking: Not allowed
Greens: Bermuda
Fairways: Bermuda
GPS Tracking: Not available
Lessons: No
Facilities:
Club House: Available
Pro Shop: Available
Restaurant: Available
Bar: Available
Conference Facilities: Available
Banquet Facilities: Available
Lodging: No
Showers: No
Lockers: No
Rider Fee: Around $25
Club Rental: Callaway (Around $70)
HAWAII KAI GOLF COURSE SCORECARD:
 

HOLE

 

1

 

2

 

3

 

4

 

5

 

6

 

7

 

8

 

9

 

OUT

Blue
363
377
457
369
136
369
406
233
529
3,287
White
355
355
455
355
124
358
392
175
499
3,079
Red
333
331
454
341
106
324
376
120
397
2,782
Men's Hcp
11
13
5
9
17
7
1
15
3
 
+/-
 
 
 
 
 
 
 
 
 
 
Men's Par
4
4
5
4
3
4
4
3
5
36
+/-
 
 
 
 
 
 
 
 
 
 
Ladies' HCP
13
11
5
3
15
7
1
17
9
 
 
 
 
 
 
 
 
 
 
 
 

 

HOLE

 

10

 

11

 

12

 

13

 

14

 

15

 

16

 

17

 

18

 

IN

Blue
159
513
414
368
541
379
389
206
358
3,327
White
137
502
397
353
500
358
365
184
346
3,143
Red
113
477
379
339
395
312
310
149
335
2,809
Men's Hcp
18
12
8
4
2
14
6
16
10
 
+/-
 
 
 
 
 
 
 
 
 
 
Men's Par
3
5
4
4
5
4
4
3
4
36
+/-
 
 
 
 
 
 
 
 
 
 
Ladies' Hcp
18
4
2
8
6
14
12
16
10