In a children's hospital in Liverpool, England, sweet recorded bird songs are played in the hallway as a therapeutic experience for their patients.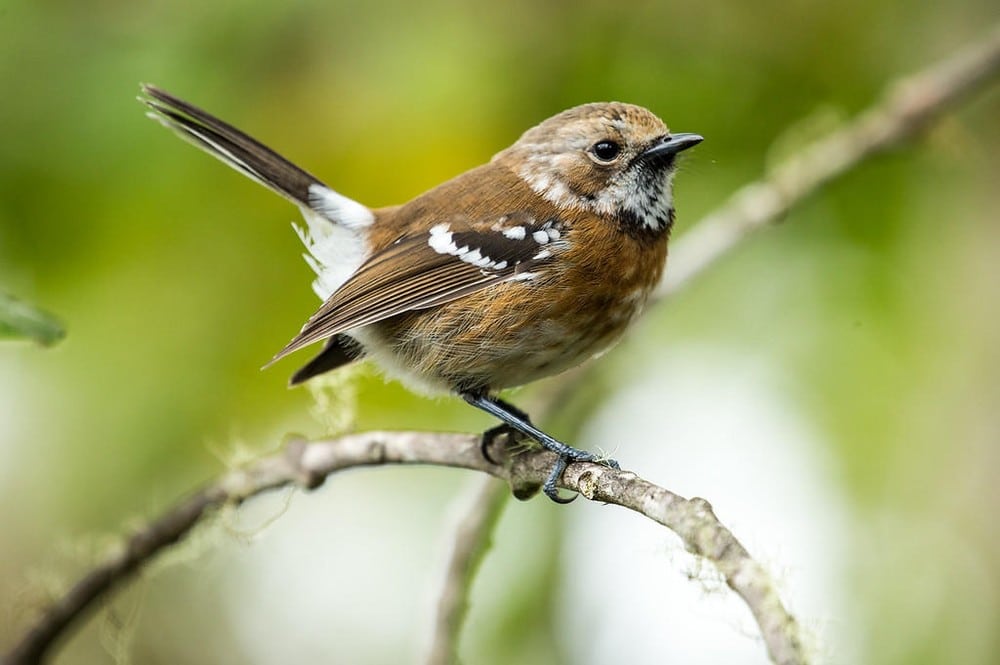 According to research, listening to the natural songs of this wildlife can indeed relieve stress.
Hawaii Forest and Trail understands this. That is why it is offering a one-of-a-kind Birds and Wildlife of Oahu Tour. In the company of their certified and expert guides, you will be strolling an exclusive property towards the Waianae mountain, where you get closer to nature and get to know different species of birds while enjoying the view.
Take advantage of the opportunity to find seasonal visitors, including Laysan Albatross, Pacific Golden Plover, and Bristle-thighed Curlew. We guess not many heard about these species of birds, and don't even have an idea of how they look. But we assure you, they're beautiful and sing well.
Did you know that Bristle-thighed Curlews are unique among shorebirds? They are known to be flightless during shedding, and their migration departures consist of small flocks. Also, they have no daily (daytime activities) patterns and can fly non-stop even at more than 6,000 kilometer-distance.
On top of this, you will continue your journey down from the mountains to the beaches and watch endangered sea mammals and reptiles. Apart from the beautiful beaches, your eyes will feast on watching Hawaiian Monk Seal and Hawaiian Green Sea Turtles, as they warm themselves and bask in the sun, if not hunting.
To give you enough energy for this tour's activities, you will be provided with a delicious breakfast, lunch, snacks, water, and other beverages. If you have young children aged 8 and up, let them experience this unique adventure, too. Reserve your slots now and be serenaded with these birds' sweet songs.
What to Expect?
As a general rule, always wear lightweight and closed shoes and clothing from top to bottom. Although this hike is rated as easy to moderate, you are still required to walk at approximately 1.5 miles. And of course, you will encounter tall grasses and bushes, as well as spider webs, along the way. Also, always remember to apply sunscreen lotion and cream, even if you're wearing a cap. The sunlight is brightest from 10 AM to 4 PM in Hawaii, and the UVR could be more damaging at these times than the rest of the day. We suggest bringing a trekking stick, too. Well, they lend you one if you didn't because it could serve as your support while hiking.
Your 10-hour adventure starts with a hike through a private access reserve to the Waianae mountains. Your knowledgeable guides find the best spots to track and find exotic natives, as well as visiting species of birds while explaining informative and fun facts about these beautiful creatures. For five or 6 hours, you stroll along the thick forest and listen to the soothing birdsongs. Here's a little trivia for you: birds sing for two reasons. First, male birds sing to mark their territories. It's like they're saying, this place is mine! Another one is that males sing to attract females to mate for nesting. It seems like not only human females are attractive to good voices, but also birds. 
Does this mean female birds don't sing? In the past, they were understudied. But recent studies show that female birds sing, too. It's just that they do it more peacefully and dull. These days, experts continuously find out why they sing.
In this forest, you visit one of the last habitats of the Oahu Elepaio, an endangered non-migratory and territorial species of birds. In the early 20th century, these types of birds were abundant and widespread on the island but have declined continuously. So this is a perfect chance to witness their beauty on this tour.
For your breakfast, lunch, and snacks, you will have delicious fresh sandwiches. Have a taste of their turkey, tuna, Italian sub, and veggie hummus wrap. They also provide you with water as a refreshment, especially in the middle of the day, and other beverages such as coffee and tea. It is a picnic-style meal and you are surrounded with greens – trees, grasses, other exotic plants while listening to the most-satisfying sound in the forest.
Pokai Bay Beach Park
From the mountain, you get down to the beaches and wetland to watch other species of birds that live there. Utilizing your binoculars, which are included in your package, you get to watch these birds hunt for foods, or fly in a flock. If there are kinds of birds that love the forests, some prefer to make the coasts and shorelines as their habitat. 
Luckily, you could also watch marine life at the beach. Long ago, it was rare to see endangered Hawaiian monk seals at Oahu beaches. But as their number increased, you could usually see them sunbathing. But if you frequent Oahu beaches, chances are you could run into them regularly. It's not also uncommon to have sightings of honu (Hawaiian green sea turtles) resting on this beach these days. 
TOUR HIGHLIGHTS:
Trek through private land that is exclusive to Hawaii Forest & Trail to see one of the last habitats of the Oahu Elepaio.

Watch a wide range of bird species and habitats from the high elevation of Waianae mountain. 

Opportunities to see seasonal visitors such as the Laysan Albatross, Pacific Golden Plover, and Bristle-Thighed Curlew.

At the beach, observe and get closer to sea life, including the endangered Hawaiian monk seal and Hawaiian green sea turtles.
TOUR INCLUSIONS:
All admission fees

Certified guides

Breakfast, Lunch, snacks, and beverages (fresh banana bread, deli-style lunch, water, coffee, tea)

Necessary gears provided walking sticks, Binoculars, day packs, rain jackets)

Sunscreen & bug spray
Know Before Booking:
Roundtrip transportation available from selected Waikiki and Ko Olina hotels. When you book, it automatically selects the closest pick-up location from your hotel. The pick-up time will be indicated upon completion of the transaction.

This tour accommodates guests aged 8+, with a maximum number of 9 per group.

This tour is rated as easy to moderate. However, individuals with back problems and other physical illnesses that are not advisable for hiking are discouraged from participating.
*Please note that this adventure is not wheelchair-accessible.
This is a rain or shine adventure unless the weather is extremely hazardous.
Rates
Adults (Ages 13 and older): $191.00++
---
Duration
Around 9 to 10 hours.
---
Rated
Moderate. Short hikes varying in lengths from .5 miles to 1.5 miles.
---
Group Size
Max 12
---
Schedule
Tour departs daily with select pickup locations in Waikiki & Ko Olina
---
What's Included
All entry fees, Fresh banana bread, Deli-style lunch, Water, Coffee, Tea, & Snacks.
---
Gear Provided
Walking sticks, Binoculars, day packs, rain jackets, sunscreen & bug spray
---
What to Bring & Wear
Comfortable closed-toe walking shoes and a light jacket or sweatshirt.
---
Restrictions
Physical – Guests on this tour should not be physically challenged and unable to hike on uneven or rocky terrain.