Surfing is a breathtaking sport, especially if you want to experience the ocean in a different way.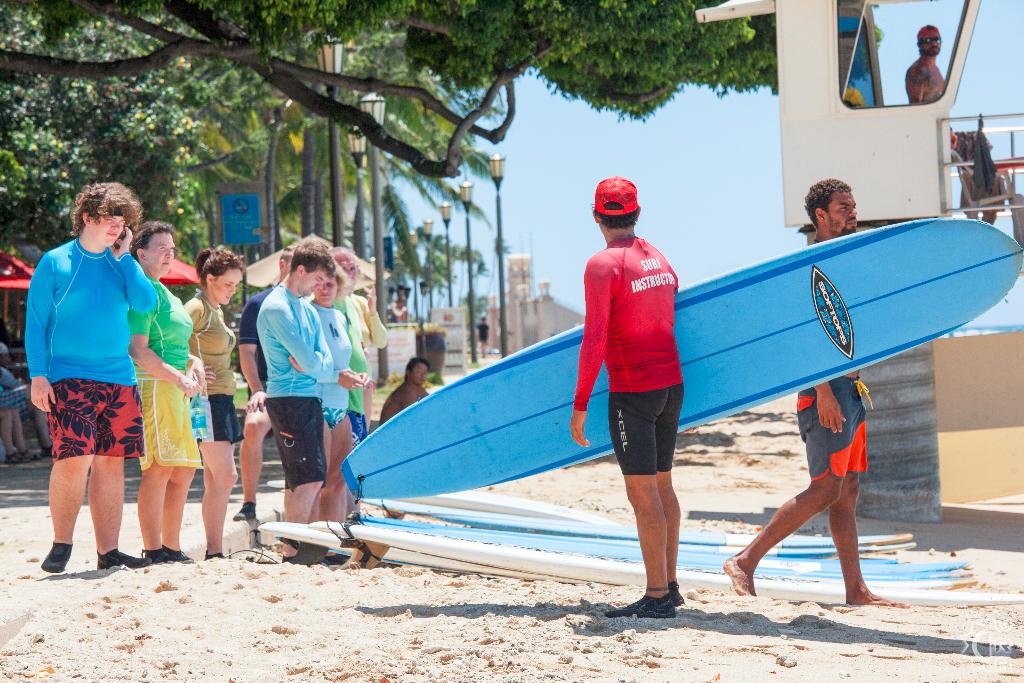 If you have been wanting to give surfing a try but didn't have a chance to learn, come to Hans Hedemann Surf School in Waikiki for fun and adventure!
There's no better place to learn surfing than its birthplace: Hawaii. Did you know that early Hawaiians invented surfing? In the 4th century AD, the Polynesians travelled to Hawaii from Tahiti and the Marquesas. They brought with them many of their customs, including playing in the surf on paipo (belly) boards. Since then, the art of standing and surfing on longboards began on the island. Riding the waves on long hardwood surfboards had also become a part of the Hawaiians' daily life.
Established in 1995, Hans Hedemann Surf School is a world-class surfing school in Hawaii with locations in the North Shore of Oahu and Waikiki – two of the world's iconic surfing spots. They take pride in their certified, licensed, and expert instructors who always prioritize your safety. Whether you are a beginner, intermediate, or advanced surfer, they will guide you all the way and teach you all the necessary skills in surfing, including positioning, safety, paddling, as well as how to stand up and fall safely. As you learn, you also enjoy the jaw-dropping views of Waikiki or Turtle Bay Resort.
Tag along with your family or friends for this affordable and enriched group surfing lesson experience! Group lessons are perfect for beginners and intermediate surfers because you get extra motivation from the people close to you who are also in the group. If you are alone, they can put you in a group where you can meet other surfing enthusiasts. For two hours, your instructors will ensure that you will not be afraid to get up and ride the waves. To guarantee your safety and that you will learn quickly, one instructor will be assigned per group of four persons. You will begin by practicing the basics before hitting the water.
The best thing about Hans Hedemann Surf School is that they will teach you surfing in a structured class. This will help you understand all the necessary information about surfing better. Your friendly coaches will even give a motivational talk to keep you going. With their practical and proven instructional methodologies with a step-by-step approach, you will be surprised that you can ride the waves after your lesson. Book your slots now and catch a good timing for those perfect waves!
Tour Highlights
Surf in one of the most popular and beautiful beaches in the world

Learn from professional and certified surfer instructors

A small group of four people for better understanding of instructions
Special Instructions
Time and Location:

9am, 12pm, 3pm. There is available complimentary hotel transportation to and from your Waikiki hotel. You may also meet at Queen Kapiolani Hotel 15 minutes before your lesson.

Restrictions:

Children who are 13 years old and below must do a private lesson.

Operations:

Daily

Equipment:

Soft (learner) or Regular Surfboards