A few days is never enough to explore the beauty of Oahu, which Haleiwa Turtle Tours understands.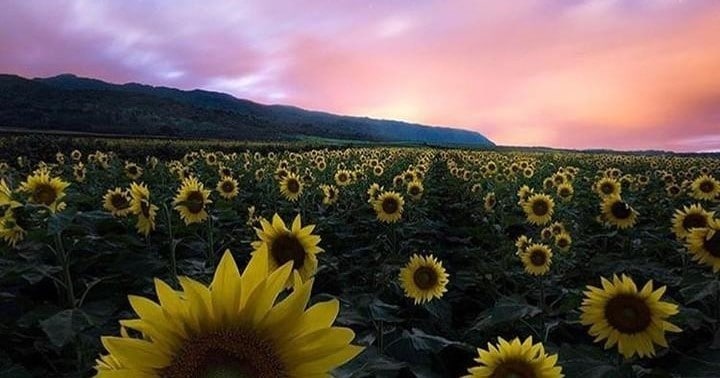 So, they came up with an all-in-one eco-adventure to let you experience the stunning islands and historical landmarks on the island. The Eco-Adventure Tour is a 9-hour trip, circling Oahu's iconic landmarks and famous beaches guided by a knowledgeable and attentive guide.
With a pick-up from your hotel on a luxurious surf minivan or semi-private tour bus, jam out with the other guests with your favorite music along the way when your guide plays the stereo. Begin your journey going around one beach to another, and hitting every spot you shouldn't miss! Walk along unpaved and uneven terrain towards beautiful hidden places, taste local foods, listen to your guide's informative and humorous stories and history of every place you will visit. And at the same time, capture postcard-worthy sceneries and selfies so don't forget your cameras. Ultimately, this trip is highlighted with a snorkel with the noble Hawaiian sea turtles!
What to Expect
Whenever you're in Hawaii, ensure to apply sunblock every time you go out for a day's adventure. For this activity, we recommend bringing a wide hat and sunglasses, as well. And of course, don't forget your beach attire!
When everybody's inside the 24-passenger van, your guide/driver turns on the music to help you relax along the way and head towards your first stop, which is the Diamond Head State Monument. We always hear about the beauty of this iconic volcanic cone in Oahu. This famous landmark has once been an active volcano but hasn't erupted in the last 150,000 years. After 15 minutes, you're headed to the Kahala Hotel and Resort, where you can check out some dolphins for 30 minutes.
Prepare your camera because you will be seeing lava tubes and witnessing the crashing waves at Halona Blowhole, which is your next destination. Did you know that Halona Blowhole was created thousands of years ago when molten lava tubes were formed from volcanic eruptions? From here, you can see some of Hawaii's most violent waves and literally hear the sound of the waters rumbling below. Visitors usually come here in summer because the waves get calm, while they become rough in winter. If ever you visit for a longer time someday, wear protective footwear for the steep and rocky descent.
Beach Hopping 
On the eastern side of Halona Blowhole, you will discover a little hidden beach called Sandy Beach Park. Enjoy 15 minutes of this isolated stretch of sand, which is situated just beyond the Halona Blowhole. As soon as you arrive here, a magnificent scene unfolds, including the Koko Head Crater.
You continue your adventure towards the Makapuu Beach that lies below the Makapuu Point located at the Southeast of Oahu. When your driver pulls over, make sure to savor the most stunning views of the windward side of Oahu. Watch the awe-inspiring hillside that leads to the Makapuu Lighthouse, including the spectacular view of the Makapuu Beach below.
Your next destination is the Waimanalo Beach, which has plenty of shade from towering ironwood trees. Also, due to its uninterrupted white sand, this 3.4-kilometer beach is perfect for strolling. Take the opportunity to capture each spot in this paradise. It gets breezy in this part of the island, especially in winter because it faces the prevailing northeasterly trade winds, that is why visitors picnicking here always bring a light jacket.
Macadamia Nut Farm Tour and Shrimp Tasting
Enjoy a 30-minute stroll along the orchard of this tropical farm nestled at Oahu's North Shore. Visit their country store that sells Hawaiian treats. If you are with your kids, let them experience cracking raw nuts, which is most popular for children visiting this place. Apart from macadamia nuts, they also sell coffee, gift baskets, chocolates, and other local items. Of course, you get to taste their coffee and different varieties of macadamia nuts, including cinnamon-glazed. You can relax and stretch here for a while because there are still a few places to see.
Kahuku is a small town on the northeastern coast situated between Laie and Turtle Bay. Although you can barely find it on the map, this town is known for shrimps. When you get here, you will see many trucks with shrimps parked alongside the highway that runs through the town. If you want to taste the best-tasting shrimps in Hawaii, look for the old white truck along the road. They sell three different flavors, including scampi with garlic, lemon and butter, or spicy. Each taste comes with two scoops of rice at an affordable price. One thing that makes this place famous is their high school football team, which ranked nationally in the United States. After 30 minutes of enjoying and taking pictures, you're headed to your next stop, which is the Banzai Pipeline.
Known as pipeline or pipe, Banzai Pipeline is called the ultimate surfing wave. Stopping over for 15 minutes, grab the chance to take pictures of the huge waves. A few minutes from the pipe, your guide leads you to Waimea Bay, where you will enjoy for 30 minutes. A famous destination for the world's top surfers for its 30-foot waves in the winter, watch the scenic beauty of this beach. In summer, the water gets calm, and visitors come back for snorkeling, swimming, and diving.
Snorkeling at the Turtle Beach
Before heading to the Dole Plantation, you'll drop by the Laniakea Beach aka Turtle Beach, which is famous for spotting sea turtles basking in the sand or feeding on seaweeds growing on the rocks. For 60 minutes, you can watch them from a distance. Or better yet, gear up and snorkel to see them up close and personal. Ensure to practice precautions when they're close to avoid scaring them while your guide makes sure of your safety, too. We understand if you are hooked on snorkeling or Honu watching, but don't forget to take pictures of the surroundings, which is equally camera-worthy.
Here, your knowledgeable guide educates you regarding the place, plus Oahu's history, natural beauty, and iconic landmarks. Passing by Haleiwa, you finally get to the Dole Plantation for a one-of-a-kind pineapple experience.
Unique Pineapple Experience
For one hour, enjoy a plantation garden tour and pineapple garden maze, including the popular pineapple express train tour. If you tagged along with your kids, this is a whole new experience for the family. You can also find their country store that sells a wide variety of Dole Plantation souvenirs, foods and beverages, local favorites and the world-famous DoleWhip. Before leaving, you can purchase fresh pineapples that you enjoy in your hotel or when you get home.
Before eating lunch, stop at the Green World Coffee Farms for 30 minutes. Located at the North Shore of Oahu, this small farm offers a full menu of items that you can purchase from the espresso bar. Of course, there's a free coffee and tea tasting. After that, we are sure you will be convinced to buy their freshly roasted coffee, which smells really good! 
Lunch at the Beautiful Anahulu River
There are many activities to do in this beautiful and longest watercourse on Oahu. You can enjoy stand up paddleboarding, horseshoes, kayaks, volleyball, and badminton. They also have a covered eating area, fruit stand, and shaved ice meant for picnics. Under the shade of the trees, share lunch with the other guests while indulging in the beautiful view before you get back to your hotel.
KNOW BEFORE BOOKING:
Roundtrip transportation from and to selected Waikiki hotels are included in your package. Additional information on the exact pick-up location and time are indicated on your confirmation email upon booking.
*Pick up time is from 7:20 AM to 8 AM.
You are provided with a snorkel, mask, and fin.

All ages who are physically able to walk on uneven terrain are allowed to participate in this activity, but is not wheelchair-accessible. Children aged three years old and below are free.

Flotation devices are available.