Experienced horseback riders, rejoice!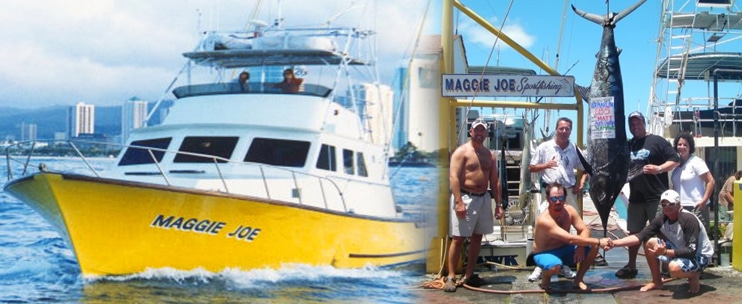 What's great about this is that you do not only get to put into action your riding skills, but you also get to do so in a truly spectacular natural mountain setting on Oahu Island. Go on an advanced horseback riding experience and explore Oahu's undiscovered lush greenery through Gunstock Ranch's Private Advanced Trail Ride!
Located on Oahu's North Shore, Gunstock Ranch is an esteemed tour company on Oahu that offers an authentic Hawaiian experience far from the big crowds gathering by the waters, and instead closer to the Island's beautiful mountain scenes. Because while Oahu indeed has lovely beaches, it is also home to picturesque landscapes that you should not miss out on during your trip!
Gunstock Ranch's Private Advanced Trail Ride, in particular, is reserved especially for those who have had enough experience in horseback riding. What sets this horseback riding tour apart from the other riding tours Gunstock Ranch offers is that the Advanced Trail Ride lets the rider trot and canter according to his skill and ability. Thus, when you book this tour, you and your companions are not limited to the usual walk-only option. On Gunstock Ranch's Private Advanced Trail Ride, there is more action based on your experience and ability, and consequently, more fun!
More than the sprints and the gallops, you will surely enjoy Gunstock Ranch's Private Advanced Trail Ride because of its scenic route. In this tour, you will canter through 600 acres of beautiful Hawaiian countryside, very much different from the typical Hawaiian seascape, but nonetheless just as beautiful and breathtaking. As you practice your riding skills, get ready to trot across green open pastures and to pass grazing cows along the way! Booking Gunstock Ranch's Private Advanced Trail Ride is certainly a great way to connect with nature and appreciate the other side of Oahu Island's charm and beauty.
Before you begin your Gunstock Ranch's Private Advanced Trail Ride experience, wranglers will first assess your riding skills and that of your companions, and from there, will base the pace of the ride on the level of the least experienced rider in the group. Gunstock Ranch's wranglers are guaranteed experienced and well-trained, ready to address all your questions and concerns and to provide you the best advanced horseback riding experience you will ever have in Hawaii. As long as you have had the necessary experience that Gunstock Ranch requires of its advanced rider guests, this horseback riding adventure will undoubtedly be an adventure of a lifetime!
If you qualify as an experienced horseback rider, what are you waiting for? Fulfill your dreams of becoming a Hawaiian cowboy, locally referred to as a paniolo, and book Gunstock Ranch's Private Advanced Trail Ride! Like a true paniolo, gallop through Hawaii's beautiful mountain scenes and experience a different, but equally stunning, side of Oahu Island!
Gunstock Ranch's Private Advanced Trail Ride Special Instructions
Check in at Gunstock Ranch, located at 56-250 Kamehameha Hwy, Kahuku, HI.

Tour time is at 8:30 AM. Make sure to check in 30 minutes prior to your scheduled tour time.

This tour is for experienced riders only (those who have gone horseback riding at least 25 times). 

The following are not allowed to book this tour:

Those who are below 12 years old

Those who are shorter than 4 feet and 4 inches

Those who weigh above 220 lbs.

Pregnant women

Inexperienced riders

Minors joining the tour must be signed for by their parents or guardians.

All riders must abide by the trail guide instructions, and as well as the guidelines on horse care and handling.

Make sure to pack lightly, as there are no lockers or storage for your valuables. As much as possible, bring only those that can fit your pocket and small bag.

This tour is available daily except Sundays and major holidays.

Tour will push through, rain or shine. In the event that

Gunstock Ranch

cancels the tour due to unsafe conditions, a full refund will be issued.

This tour requires a minimum of two riders to book. If there is only one guest, you may be contacted to reschedule, or you may choose to pay an additional fee to make it a private tour.