Aulani, Disney Resort & Spa at Ko Olina Stars Above Hawaii
Hawaii's Gateway to the Stars starts with a personal tour of the galaxies followed by an educational lesson in Polynesian star voyaging Wayfinding techniques. From there, you can choose from two options: a family-friendly option or a romantic adults-only experience.
These stargazing events are hosted for children age three and up, who will not be bored during this fantastic event as their Astronomer Star Tour Guides present beautiful stories that take them on space travel throughout our galaxy where they learn about stars, constellations, and why particular objects in our solar system become visible one hour after sunset and vice versa.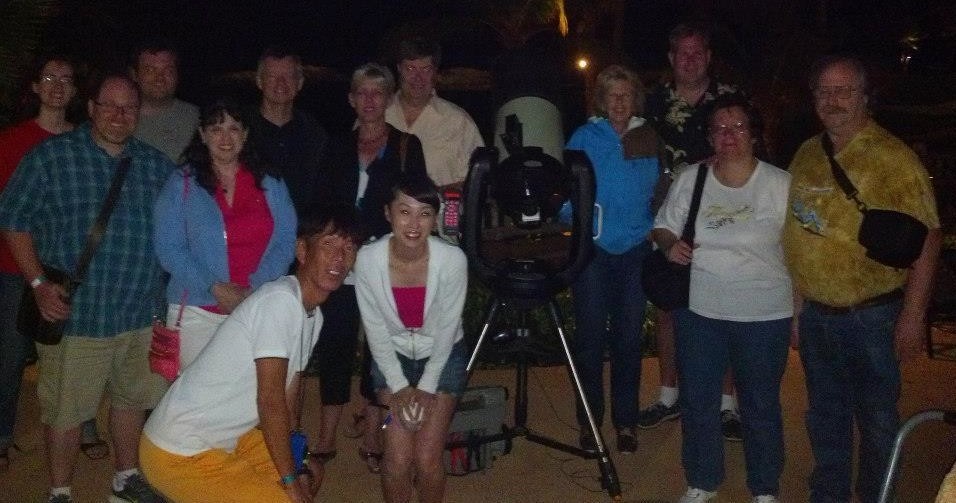 You've never seen stars like this before - and you never will.
Welcome to Star Shows of Hawaii, Aulani's signature Disney Resort & Spa at Ko Olina experience for the whole family. Our world-class professional stargazing star shows are hosted by a NASA Ambassador as your personal Astronomer Star Tour Guide and provide visitors with opportunities to learn the art of astronomy in unique settings not found elsewhere on earth. There is no experience more captivating than what we offer here in our backyard: a land where tourists can enjoy night skies so dark they remind them of being far away from home. 
The Hawaiian sky was a mystical place for the Native Hawaiians to seek protection by gazing at its beauty. Reconnect with that need for comfort and reassurance as Stars Above Hawaii introduces world-class professional stargazing star shows that highlight what's visible in our night sky while sharing ancient Polynesian Star Knowledge of Wayfinding Techniques, the Hawaii Star Lines, and how Stargazers have enriched their movements. Gaze up towards an ocean universe where you can see stars no matter where you are on earth.
Stars Above Hawaii, a sister company to The Polynesian Voyagers Youth Ensembles and the UW'Paku O Hawai'i Professionals, will host celestial events this fall (starting September 18th) at various locations – from Honolulu's historic Makiki District to Maui. Learn about the Stars Above Hawaii constellation and see how some of our famous Hawaiian stars are like family! See all your favorite constellations up close with looks in between the billions of galaxies above while sailing around the "lit" skydome. 
In this world of instantaneous connections, we are all guilty of wishing more time to stop and breathe. Time away from work, responsibilities, deadlines.
The Disney Aulani Resort & Spa is a place where families can reconnect with each other:
Through energetic Hawaiian culture immersion

Cooling family adventures

Dining experiences that celebrate the local flavors and hearths of Hawaii's rich cultures

Personalized recreation designed for kids age 3-9 as well as tweens aged 10-12

Spa pampering in awe-inspiring settings under the landscapes night sky – stars above Hawaii. 
Stars Above Hawaii is your gateway to star-chasing astronomy, with a great variety of tours for all ages. The spacious eighty-acre resort provides some of the best natural stargazing globally, with astronomical observatories and facilities atop Ko Olina's pristine bay. And to make things even better, we've staffed our Star Shows with like-minded NASA Ambassador Guides — giving you exclusive access to fanciful star-hunting curiosities from across the galaxy. Explore light-years back into time in search of ancient love or sail aboard Polynesian Wayfinding School for an immersive night beneath our gleaming winter sky!