Did you know that Hawaii was formed from volcanic activity?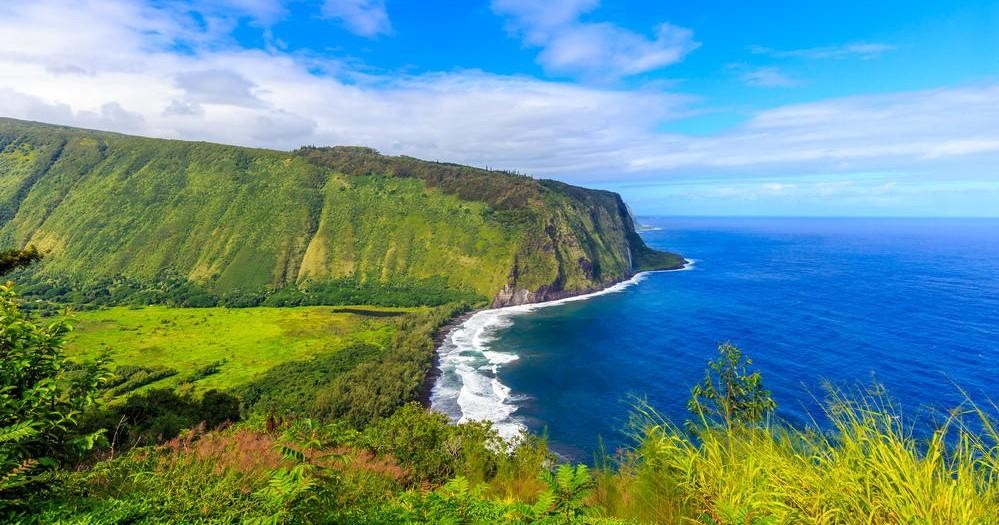 Each island is made up of at least one volcano, although many are a combination of many volcanoes. You might ask how such a paradise comes from a volcano. Let's face it, many of us think a volcanic eruption is a natural disaster due to its hazardous effects. However, because of this dangerous activity, we can now enjoy a piece of heaven called Hawaii. 
To help you understand this amazing transformation, Kailani Tours Hawaii takes you back to the ancient times by visiting and witnessing these iconic volcanoes through its 12-hour Deluxe Volcano Tour.  If you are in Big Island or planning a holiday in Hawaii, this most famous volcano tour must be on the top of your to-do-list. Don't worry about your kids because they can participate, too! So, book your tickets now and experience to travel in style.
What to Expect?
Your day begins with a hotel pick-up from all major West Hawaii hotels and resorts in a 14-passenger Mercedes Benz van, which is also wheelchair-accessible. If you prefer, you can arrange with the company and meet them at the central meeting point to avoid day traffic. Other essential information will be indicated on your confirmation mail upon booking, including the pick-up locations and time. 
We recommend wearing comfortable footwear (a closed one), a hat, shorts or long pants, and sunglasses. Hawaii may be a tropical place, but the temperature could drop quickly. Hawaii Volcanoes National Park has a temperature that ranges from 50 to 70 degrees F. At Saddle Road, it unbelievably becomes colder at perhaps 40 degrees F. So better yet, bring long pants and a light jacket so you could change after dinner. And of course, don't forget your camera! Although there are short walks in this trip, rest assured they're no longer than 20 minutes. If you want to skip this, you may relax at the Volcano House or Visitor's Center.
Kick-off your adventure driving along Saddle Road, which was once considered as one of the most dangerous paved roads in the island due to its one-lane bridges. Many travellers passing by here say that the speed limit in many areas must be 60 mph, which actually gives you time for sightseeing. But when the fog sets in, you go slower at 30 mph or even slower. There are no service stations along the way, that's why your driver makes sure your van is fully-tanked. When you get to highway 19-23, you will see a few areas with lava flows and vegetation and trees. So, always prepare your camera because you'll never know when you suddenly see a photo-worthy view. Anyway, your guide warns you all the time, and at the same time, narrates stories and history of the places you're passing by.
Before stopping by Mauna Kea State Park for lunch, you'll have a glimpse of Mauna Kea and Mauna Loa volcanoes, two of the largest volcanoes on earth. Did you know that Mauna Kea's peak measures 4,207.3 m (13,803 ft) above sea level, which makes it the highest point in Hawaii? On the other hand, Mauna Loa is the world's largest volcano. It is frequently snow capped in winter and has erupted three dozen times since its first recorded eruption in 1843. 
To recharge for your next stopovers, you will have your picnic lunch at the Mauna Kea State Park. This 6,500-foot park is famous for picnics, hiking, viewing and camping. Prepare your sweater or light jacket because the temperature here is colder than in any other part of the island. Picnic tables are available, as well as cabins for visitors who are lodging. Upon booking, you will be choosing from a wide selection of foods, including vegans and vegetarians. If you have food allergies, they will notice restaurants ahead of time. That's Aloha!
After Lunch Activities
After lunch, you continue your exploration visiting the Kaumana Caves State Park for about 20-30 minutes. Here, you can find a lava tube, which was created from an 1881 lava flow by Mauna Loa volcano. The entire tube measures 20 miles long, but you can only expect to see about two miles from the entrance. There are public toilets in this area so you may take this opportunity to use it because your journey has just begun.
Your next stop would be the 80-foot high rainbow falls for another 20-30 minutes. Here's a little trivia for you: rainbow falls are called such because you can only see rainbows caused by the sunlight if you are standing with your back towards the sun. So, it is highly recommended to view the falls in the morning when the sun starts to rise. Anyhow, the scenery itself is stunning so you might want to snap as many photos as you can.
Here comes one of the highlights of your tour – the Fissure 8, where you will be enjoying for 45 minutes to an hour. So, what's with Fissure 8? First of all, we think it's good to know that it has a lot of nicknames. Residents and the state's officials have been working hard to find the right name for it since its creation from the 2018 Kilauea volcano eruption. In 2018 for over three months, the southeastern part of Hawaii had experienced quaking and gushing of lava, although these days it has paused. One of the results of this phenomenon is the appearing of a miniature blackened volcano within the fissure 8. Some officials call it, "cone within a cone." For almost one hour, you get to witness this fantastic scenery while your guide feeds you with a lot of information about this place, including its history.
Your next journey is the Hawaii Volcanoes National Park, where you will be walking shortly to the summit. Measuring 13, 677 feet above sea level, it is protecting the most unique and beautiful geological, cultural and biological landscapes in the world, including the summits of the world's most active volcanoes – Kilauea and Mauna Loa. Here, you will discover a giant crater called Halemaumau. According to old Hawaiian traditions, Halemaumau is home to Pele, the goddess of fire and volcanoes. Anyways, you will learn more of this from your guide. After spending 75 to 90 minutes here, he calls out for dinner.
Dinner and After Sunset experience
From today's activities, you will be rewarded with a gourmet-style dinner with refreshing beverages. At the park, there are a few restaurants, which serve mouth-watering cuisine from all over the world. After enjoying your selected meals for 60 to 75 minutes, it's time to return and traverse the saddle road once again.
As the sun dips down the horizon, the temperature starts to drop that tells you to start wearing your sweater. If the weather permits, you have 20 to 30 minutes to stargaze along Saddle Road. On your way, allow yourself to relax on your reclining leather seat inside their brand-new Mercedes Benz van. Once again, view the spectacular sceneries on the large windows. Your driver also uses the top of the line flip-down monitor with speakers and a separate headset to show you videos while describing and narrating informative facts about the places.
What a one-of-a-kind adventure, indeed!
TOUR HIGHLIGHTS AND INCLUSIONS:
Travel in style with a luxurious Mercedes Benz Sprinter Mini-Coaches along Saddle Road, passing through Mauna Kea and Mauna Loa

Watch and capture Kilauea, the most active volcano in Hawaii

Picnic lunch at the Mauna Kea State Park

Visit and explore the following most stunning landscapes in Big Island:
Kaumana Caves State Park

Rainbow Falls State Park 

Fissure 8 Hawaii Volcanoes National Park

Halemaumau Crater
Gourmet Dinner 

Stargazing in Hawaii