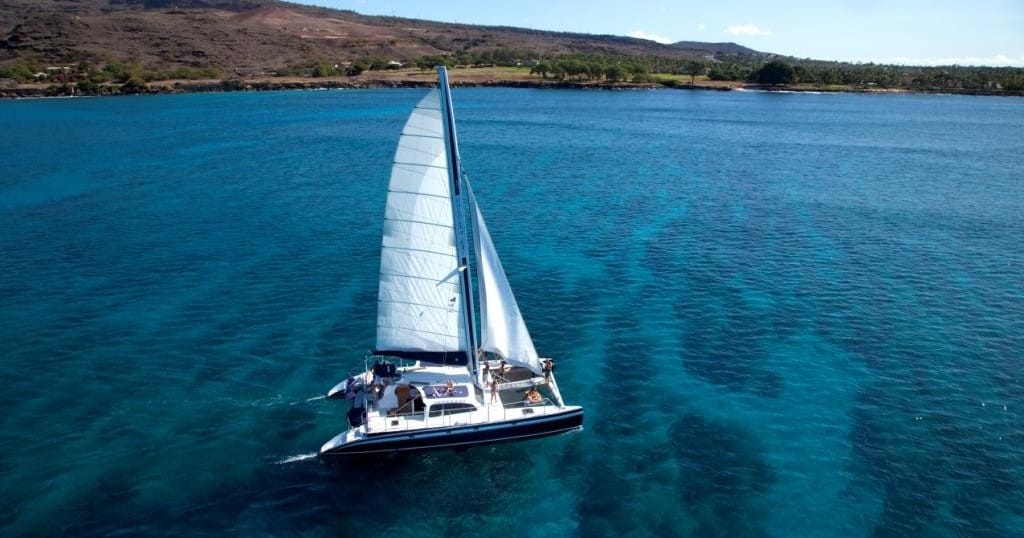 3 Hours • 12:30 PM Check In
Start Time
Boat Tour 1:00 – 4:00 PM
With Transportation from & to Waikiki Boat Tour 10:30 AM – 5:00 PM
What's Included
One Guided Snorkel Site- Approximately 45 minutes
Snorkel Gear & Instruction
Prepackaged sandwiches
3 Alcoholic beverages complimentary
Tables, Sunbathing cushions, freshwater shower, & bathrooms available for your guests' comfort.
Snorkel gear, snorkel lessons, life vests, bottled water and lunch.
Itinerary
Dolphin and Seasonal Whale Watching
During your shoreline sail, your friendly and knowledgeable captain and crew will be on the lookout for a viewing encounter with the playful and entertaining Hawaiian spinner dolphins and majestic, seasonal Alaskan humpback whales (December thru March).
Snorkel Site – Tropical Reef Fish and A Variety of Exotic Oceanlife
Your captain will choose from three fabulous west Oahu snorkel reefs, each teeming with tropical reef fish, exotic ocean wildlife and frequent visits from a variety of rays.
The Friendly Green Sea Turtles offers you a rare opportunity to encounter amazing and friendly green-sea turtles up close at a natural turtle cleaning station where algae-eating tropical reef fish clean their shells and skins.