Available Times
Monday through Saturday
9:00 am*, 10:30 am, and 3:00 pm
1.5 hour experience and includes a safety briefing and mounting.
Group Travel Your Way, The Private Signature Experience
About
Here at Kona Snorkel Trips, we offer a variety of cool and amazing ocean tours, but sometimes you've just got to have things your own way. We understand, and we are here to help you tailor your ocean experience for your family or your group.
We bring the boat, the crew, and the fun. You just tell us where you want to go and what you want to do!
Want to lounge in the sun on our boat and maybe catch sight of a humpback whale in the distance? – Ditto!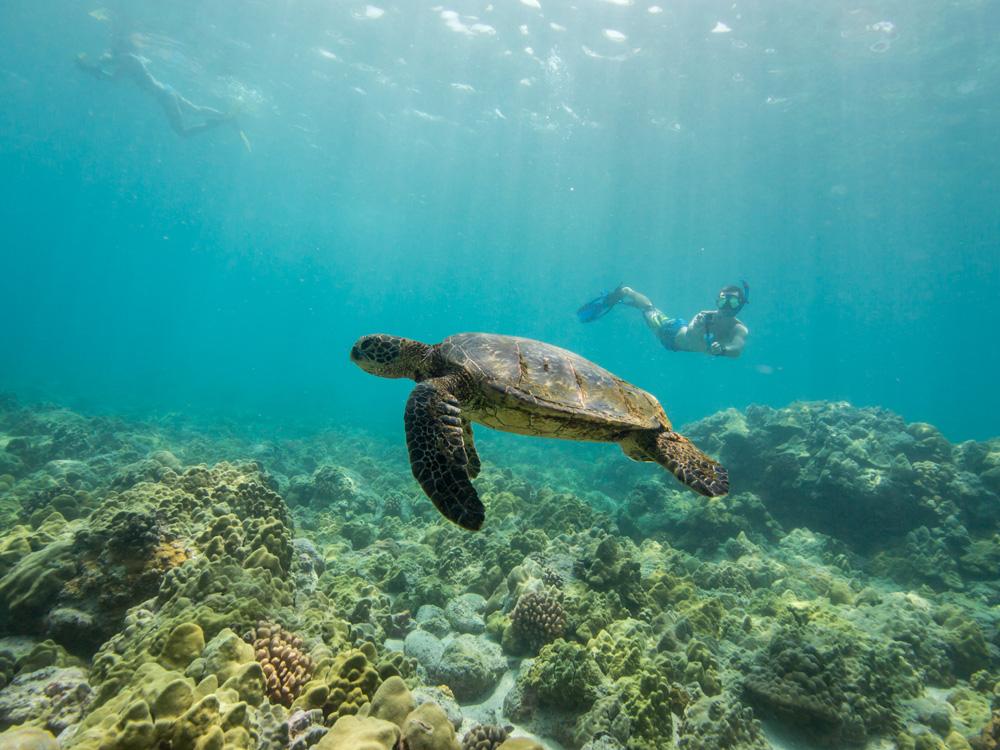 We Recommend The Private Signature Experience To…
Anyone who wants a unique and private adventure should consider the Signature Experience. This can be a great idea for couples on their honeymoon or on an anniversary trip, family reunions, or corporations looking to reward their hard-working workforce. Basically, this package is for anyone who wants a private tour of Kona's ocean attractions that just includes their partner, family, or group. We can show you the best snorkeling spots, give you personal attention, and take you to a lot of unique areas to swim or view different ocean wildlife.
What the Private Signature Tour Includes
The private signature tour looks different for each group we take out because you decide what you want to do. The tour can last up to 4 hours. The tour can include snorkeling, or just relaxing on the boat.
If you want to do something special, like conduct a team-building exercise, just let us know, and we will do our best to accommodate your wishes within reason.
Your Private Signature Experience can create lifelong memories for your family, help boost employee morale, or show your life partner how much you love them.