While there are many beautiful things that Big Island travellers look forward to during their vacation on this part of Hawaii, its pristine waters teeming with marine life has got to be on top of everyone's list.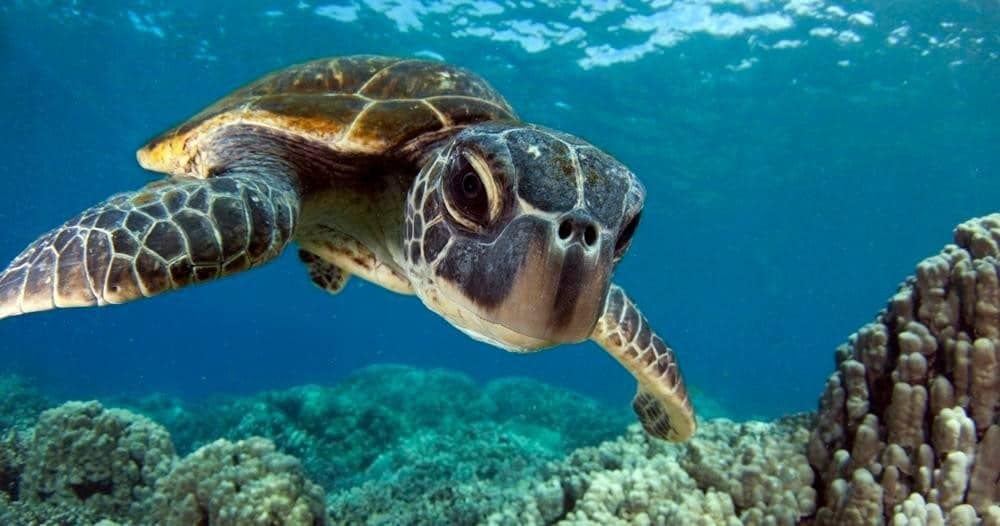 Truly, just by the sight of the calm turquoise-blue ocean is already a relaxation in itself, and when you book any of the water activities that different tour operators on the Island offer, your trip instantly becomes an experience where you intimately connect with nature and an escapade you wish wouldn't end! Let Kona Honu Divers do this for you by booking its popular 2-Tank Morning Dive water adventure!
Kona Honu Divers is one of the many tour operators on Big Island that offers fun water activities such as diving, snorkeling, and even scuba classes. Its second name, 'honu', is actually the Hawaiian word for sea turtle, and incidentally, this is one of the creatures that you will get to see when you book its diving or snorkeling tours! For the 2-Tank Morning Dive in particular, guests will get to spend an entire morning exploring two different dive sites, guaranteed to be the finest in all of Kona Coast. Apart from the honu or green sea turtles, you will also get to see endemic fish, old lava formations, and even some octopus and reef sharks when you book this thrilling adventure package.
Of course, having an up-close encounter with these different aquatic creatures is a totally awesome experience, but getting a view of their stunning underwater world is definitely something else, too. The sights below the surface are extraordinarily stunning–something you only saw in books or in nature shows, now right before your very eyes. 
Kona Honu Divers' 2-Tank Morning Dive departs at 7:45 AM daily en route to these two prime dive sites via the Honu One. The Honu One is a 46-feet Newton Dive Special, which offers a smooth and stable ride to your tour group's destination. Apart from its performance, you can also count on the Honu One's captain and crew to give you a great experience on board. Kona Honu Divers' guides are well-experienced individuals who will give you educational briefings on Kona's dive sites and its abundant marine life, so you are better prepared and much more hyped to go on the dive, whether you're a beginner or an experienced diver.
Another great thing about Kona Honu Divers' 2-Tank Morning Dive is that it only caters to small dive groups per trip. This means a more enjoyable tour for you — more room, more undivided attention from Kona Honu's well-skilled divers and crew, and more snacks, too! That's right, inclusive of the Kona Honu Divers' 2-Tank Morning Dive package tour is a variety of snacks during your surface interval, so that you and your small group don't go hungry and will have energy upon your arrival to the next dive site. If you wish to bring your own food and drinks, just let the check-in staff know beforehand, so that they can apprise you of any restrictions prior to boarding.
A private guide is an option when booking the Kona Honu Divers' 2-Tank Morning Dive. A private guide may benefit you if, for instance, you are a new diver and are not comfortable to join a dive group, or if you have problems on equalization and need some time to descend to the water, or just plain anxious or nervous, so a personalized one-on-one attention is what you think you need to make the experience better for you. Again, if this is something that you might be interested in, do not hesitate to talk to Kona Honu's check-in staff! At Kona Honu Divers, your comfort and enjoyment are top priority.
Should you wish to cancel your reservation to the Kona Honu Divers' 2-Tank Morning Dive tour, you will not incur any penalty if you make the cancellation 48 hours prior to the scheduled trip. If such cancellation is made within the 48-hour period, you will only be issued a refund if your slot gets filled by another diver. Be that as it may, hope that everything goes according to plan so that you won't have to cancel your slot to Kona Honu Divers' 2-Tank Morning Dive! For an experience so amazing, you wouldn't want to miss out and pass up on this thrilling ocean adventure.
Make your trip to the Big Island an unforgettable one with Kona Honu Divers' 2-Tank Morning Dive! Book now to reserve a slot!