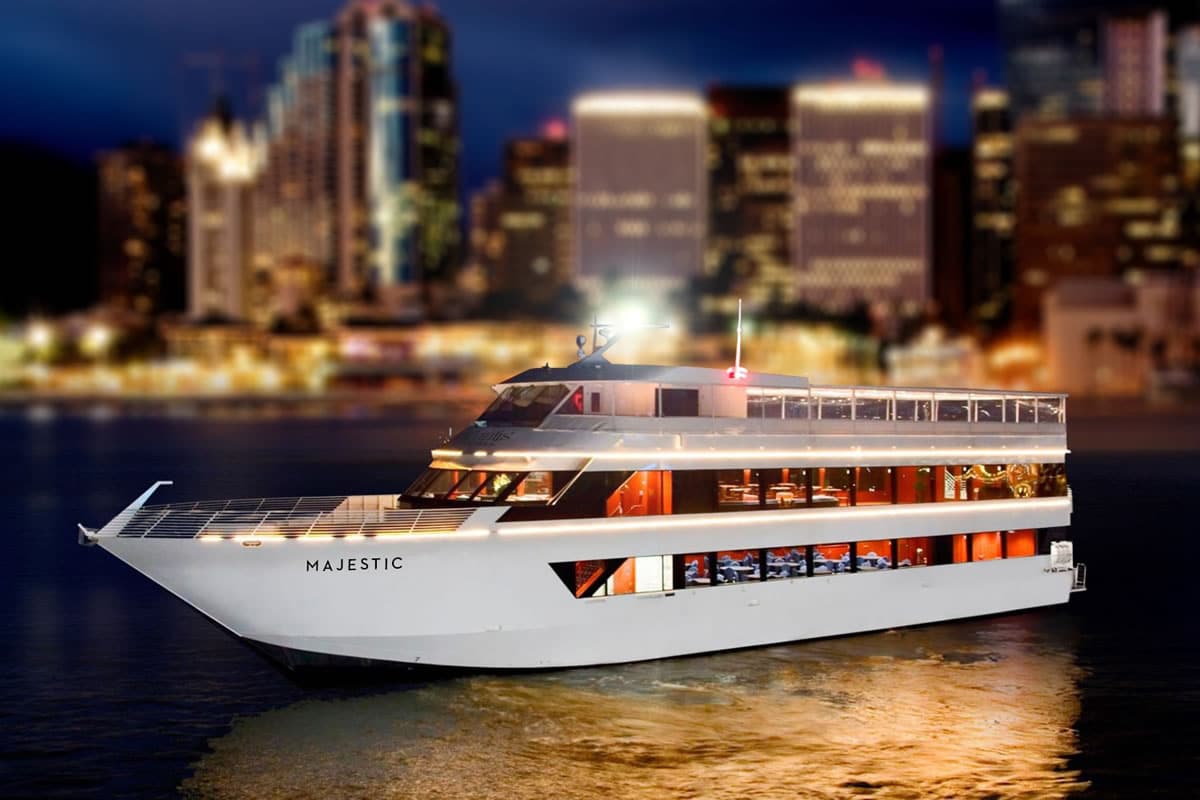 Aloha! Without a doubt, Hawaii is the champ when it comes to ultimate entertainment. Why not? There's a multitude of activities that you can do in this piece of paradise. Whether you are honeymooners, families with small kids, groups of friends, or colleagues (or going solo), there's no room for dullness. On top of these, some exciting sports and shows, including Polynesian music and rock and roll, among others, which you can enjoy after a day's adventure.
Hawaii is an archipelago of eight major islands namely Hawaiʻi, Maui, Oʻahu, Kauaʻi, Molokaʻi, Lānaʻi, Niʻihau, and Kahoʻolawe and other smaller islands. Here's a little Hawaiian trivia for you: Did you know that Hawaii was formed from undersea volcanoes that erupted thousands of years ago? If you love coffee and pineapples, then it is good to know that it is the only state in the US that grows coffee and more than one-third of the world's supply of pineapples comes from here. Read on to know more about the land of Aloha and see our best and unique picks of the best entertainment that you can do in Hawaii.
Hawaii's Top Five Activities and Nightlife
So, out of the 195 countries in the world, you chose to spend a holiday in Hawaii. We feel you. Aside from the famous luau party, the road to Hana, helicopter sightseeing and others, there are some activities that only the state of Aloha can offer. To help you decide on how to spice up your Hawaiian escapade (whichever island you are), here's a list of unique activities, which you will surely love to try.
Waikiki Pirate-style Nightclub Dance Cruise (BYOB Boat Party with a Live DJ)
If you happen to be in "the gathering place" (Oahu), head to Waikiki and party hard like pirates! Oahu isn't called such for nothing. Because it is home to more than 125 beaches, including the famous Waikiki beach, visitors and occupants alike choose to gather in this tropical paradise and urban city. It is a perfect blend of atmosphere that attracts people.
When you book this trip, there's an optional roundtrip pick-up and drop-off from and to your hotel for an additional fee. If you're driving, get to Kewalo Basin Harbor and park at 1125 Ala Moana Blvd for a minimal rate. There's a little possibility of getting wet so wear something comfortable. Better yet, show up with your pirate attire to completely feel the mood. As soon as you depart from the pier at exactly 7 pm, your 90-minute unique party begins.
Sailing along, lively music starts playing by a live DJ onboard. Since this is a bring your own bottle boat party, you can bring any drinks or booze you want (but no glass please). While exploring the Waikiki shores with your favorite drinks, get to the dance floor and groove like there's no one else. Meet other guests and have a blast! This is actually a great party starter if you wish to extend your party in some nice club offshore. Sometimes when the weather gets unstable, the professional captain decides if it's safe to go out to the water. If it's not possible, you can reschedule or get a refund. Besides, all the attentive and accommodating crew in a pirate attire ensure your safety. And if you booked on a Friday night, chances are, you might witness Hawaii's biggest fireworks by the Hilton Hawaiian Village (depending on the weather)!
Meeting the Goats at Surfing Goat Dairy Farm in Maui
We know the islands and beaches are unimaginable. But if you want to get away from the waters for a while, you can also find entertainment in farms. If you're in Maui with your kids, make a stop at a dairy farm located at Kula. Its exact address is 3651 Omaopio Rd, Kula. This 30 minutes to 2-hour activity lets you and your kids experience getting intimate with goats, animals known to be tamed and herded by humans 9,000 years ago. You can interact, feed, and pet them, from the mothers to their frisky baby goats. 
As soon as you step on the farm, the staff welcomes and lets you have a short relaxing tour around. While exploring its picturesque view, you can also enjoy this pasture's lush green grass, a hidden gem in upcountry Maui. At the same time, your knowledgeable tour guide shares informative insights about the history of this farm, along with its secret for its award-winning gourmet cheeses.
For an additional fee, you can participate with the evening feeding and hand-milking goats. It is where and when you can experience the daily lives of goat farmers and learn about the different feeds given to the herd. On Saturdays for another minimal additional fee, you can explore all you want for two hours at the farm. Witness how they process their artisan cheese, and of course, you can have a taste of these mouthwatering dairy products with a small sampling. You can buy more from their shop if you wish to bring home some (which we sure you would because it's really delicious). Try their cheese truffles and thank us later. We recommend bringing your lunch and have a picnic at some of their picnic covered areas to complete the fun.
Feel the Aloha Spirit with McMaster Slack Key Concerts
If you happen to be in Kauai, get mellow and indulge in an authentic Hawaiian slack key sound with a McMaster Slack Key concert. With the soothing tone of their combined guitar and ukulele, duo Doug and Sandy McMaster bring back the old Hawaii. Hawaiian slack key guitar or kī hōʻalu, which literally means "loosen the key", allows a player to slack the strings to produce different tunings. The past inspires many slack key guitar pieces, but the tropical Hawaiian surroundings are usually the source of inspiration for this type of music.
The venues are family-friendly and accessible, so you can bring your kids along and let them become a part of ohana, bridging cultures, languages, and places. On Fridays, they play at 4 pm and 3 pm on Sundays both at the Hanalei Community Center. Meanwhile, in Princeville Community Center (4334 Emmalani Rd), you can listen to them at 6 pm, and at All Saints' Church at 6 pm every Wednesdays.
For two hours, you will be relaxed as the couple serenades you, and at the same time, narrates stories about the history of Hawaiian slack key music and its different keys. After the concert, you can drop by at nearby restaurants and snack houses to enjoy a variety of island-style foods and desserts.
Ocean Vodka Farm Tour
This is another exciting activity for grown-ups and not so grown-ups (sorry for moms and dads out there who brought their small kids). Just down the road from the Surfing Goat Dairy farm, you can have a 30-minute trip at a solar-powered warehouse and bottling center. In this tour, you are going to witness how they make the most organic vodka in the world. 
Your short adventure begins with a warm welcome from the staff. They don't waste a minute, so they let you look around right away. Located on 22,000 square feet of grass, you can have a glimpse of Mount Haleala's base. When you look around, you can watch their scenic sugar cane plantation and its surrounding coastline.
With your friendly tour guide, he explains the importance of organic farming and its sustainability. Along with their mission to pursue environment-friendly processes during production, you will have a glance at behind-the-scenes from start to finish. You can even watch their small herb garden on volcanic soil, which produces the flavors for their unique cocktails. This trip is accented by tasting the sugar cane juice or mineral water, as well as the finished product, for free! Of course, you can purchase these from their shops, too.
Kona Kozy's Comedy and Magic Show
Do you believe in magic? If you don't, then find it here on the big island. Through the years, Kozy has gained popularity globally for his unbelievable tricks, combined with his crackling energy and humor that make people laugh. He performed all over the world but fell in love with Hawaii that is why he made the Big Island his permanent home for four years now. He plays every night at a world-class club called Mauna Lani Resort. 
Bring the whole family and enjoy an evening of laughter and amazement in a beautiful intimate setting. The show starts at 8 pm, so get to 68-1330 Mauna Lani Dr Ste 106, Kailua-Kona earlier. Thankfully, there are free parking spaces nearby so you can save a few bucks. There are no two shows the same because the fantastic Paul Kozak, aka Kona Kozy customizes his performances every night. 
For the first five minutes, he shows that he's the boss when it comes to magic tricks. This is not surprising as he has been practicing for thirty-five years under different circumstances and audience, including the late Princess Diana and ex-husband Prince Charles. To complete your experience, you can dine-in in some fine dining restaurants nearby and celebrate a fun night out in a paradise.