Imagine being transported to the sandy shores of Hawaii, even while in the heart of Boulder, Colorado. Thanks to the recent expansion of L&L Hawaiian Barbecue, this island-inspired escape is now possible. Opening its doors on September 4th, L&L's newest Colorado location brings the flavors and spirit of Hawaii to the mainland. With over 200 guests enjoying the mouthwatering Hawaiian-style barbecue and witnessing the enchanting Halau Hula Dance by Keaka O Kalani, the grand opening was a true celebration of culture and community. Co-owners Matt Coty and Jazmin Brooks had a vision to create a true "home away from home" that not only serves delicious comfort cuisine but also fosters togetherness and expands the 'ohana, or family, of Boulder. And by offering The Plate Lunch, a quintessential Hawaiian dish steeped in history and tradition, L&L Hawaiian Barbecue is sure to transport locals and visitors alike to the tropical paradise of the Pacific.
L&L Hawaiian Barbecue expands to Boulder, Colo.
L&L Hawaiian Barbecue, Hawaiʻi's iconic franchise specializing in The Plate Lunch, has opened its first restaurant in Boulder, Colo. This exciting expansion marks L&L's 4th location in Colorado.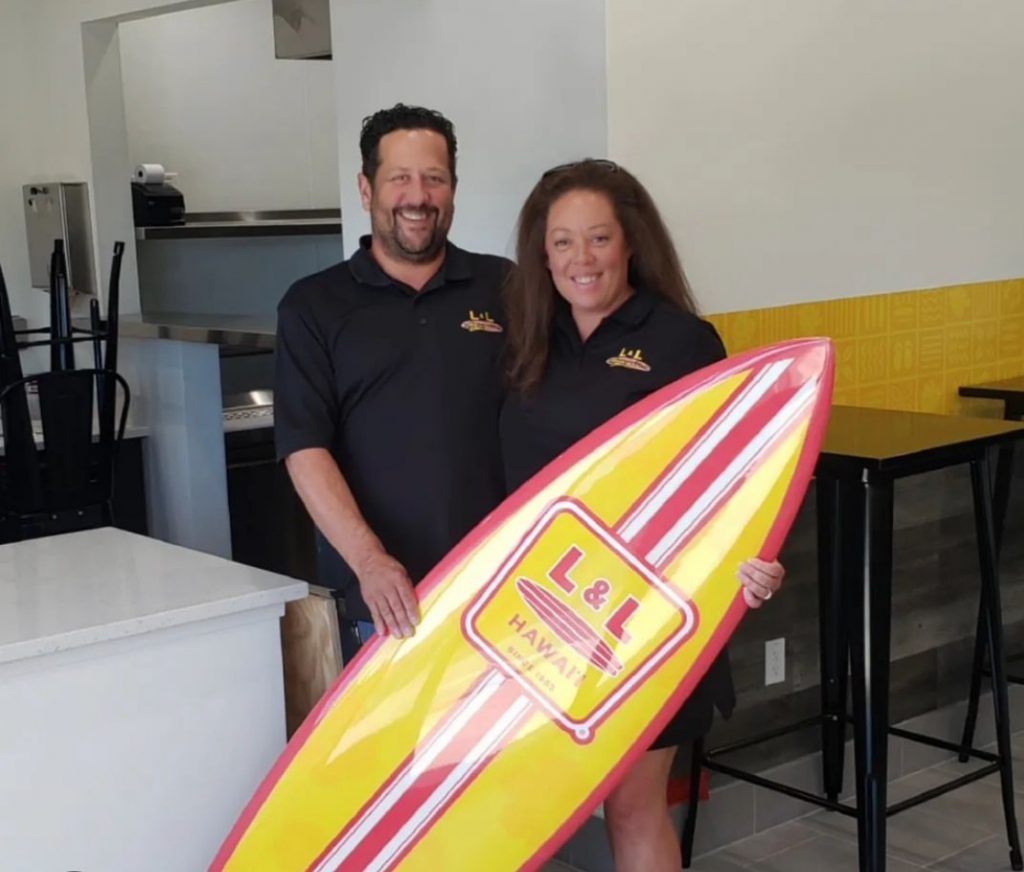 This image is property of media.mauinow.com.
Grand Opening Event
To celebrate the opening of the Boulder location, more than 200 guests were invited to a grand opening event. Attendees had the opportunity to savor Hawaiian-style barbecue and fare while enjoying a mesmerizing Halau Hula Dance performance by Keaka O Kalani.
Franchise Owners' Vision
The Boulder franchise is owned by Matt Coty and Jazmin Brooks, who both share a deep connection to L&L Hawaiian Barbecue. Growing up eating L&L's delicious meals, Matt and Jazmin understand the importance of having representation in their new home state. They envisioned opening a restaurant that serves Hawaiian comfort cuisine, encourages togetherness, and provides an opportunity to expand one's 'ohana (family) in Boulder.
Menu Highlights
One of the standout offerings on L&L Hawaiian Barbecue's menu is The Plate Lunch, also known as "The State Food of Hawaiʻi." This famous lunch combo plate features two servings of rice, macaroni salad, and a choice of protein. It is a classic dish that has deep roots in the history of Hawaiian cuisine.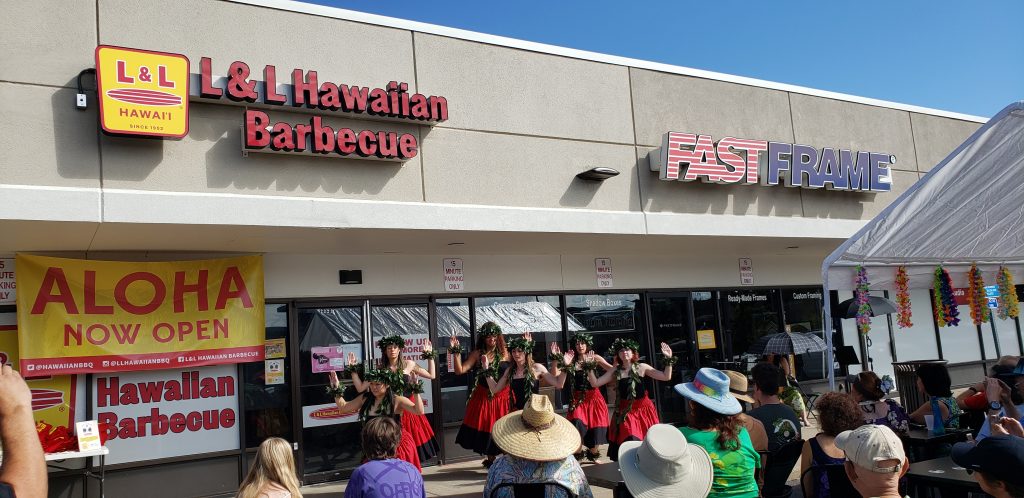 This image is property of media.mauinow.com.
The Plate Lunch
The origins of The Plate Lunch can be traced back to the 19th century, when wage laborers working in sugar plantations and pineapple fields would bring their lunches to work. These lunches were packed in compartmentalized tins and often consisted of rice and leftovers from home. The practice of sharing lunches among workers resulted in a unique fusion of culinary traditions from various cultures, including Japan, China, the Philippines, Portugal, Korea, and New England.
Historical Significance
The history of The Plate Lunch is deeply intertwined with the experiences of wage laborers on sugar plantations and pineapple fields in Hawaiʻi. These laborers would bring rice and other leftovers from home as their midday meal. The diverse mixture of culinary traditions in these lunches symbolized the harmonious blending of different cultures in the plantation era.
Hawaiian Comfort Cuisine
L&L Hawaiian Barbecue is known for serving Hawaiian comfort cuisine, a style of food that evokes a sense of warmth, nostalgia, and home. The flavors and dishes offered at L&L are reminiscent of the comforting meals enjoyed by families and friends in Hawaiʻi. From hearty plate lunches to delicious barbecue, L&L's menu captures the essence of Hawaiian comfort food.
Encouraging Togetherness
One of the core values of L&L Hawaiian Barbecue is the encouragement of togetherness. The restaurant's warm and inviting atmosphere, coupled with its delicious food, creates the perfect setting for friends and families to come together and enjoy a meal. L&L believes that shared meals foster bonds and create lasting memories.
Expanding 'Ohana
In Hawaiian culture, 'ohana represents the concept of extended family and community. By opening a franchise in Boulder, L&L Hawaiian Barbecue aims to expand the 'ohana spirit by creating a gathering place for locals to connect and build relationships. L&L welcomes everyone to become a part of their growing 'ohana in Boulder.
L&L Hawaiian Barbecue's Colorado Locations
The Boulder location is the 4th L&L Hawaiian Barbecue restaurant in Colorado. This expansion showcases the popularity and demand for Hawaiian comfort cuisine in the state. In addition to Boulder, L&L can be found at other locations throughout Colorado, offering residents and visitors the opportunity to savor the flavors of Hawaiʻi.
In conclusion, the opening of L&L Hawaiian Barbecue in Boulder, Colo. brings the taste of Hawaiian comfort cuisine to the area. With its focus on The Plate Lunch and the spirit of 'ohana, L&L aims to provide a home away from home for residents and visitors alike. Whether you're craving a satisfying meal or looking to connect with others, L&L Hawaiian Barbecue is the place to be in Boulder.